Ainsworth Jewellers launches pop up at Blackburn Cathedral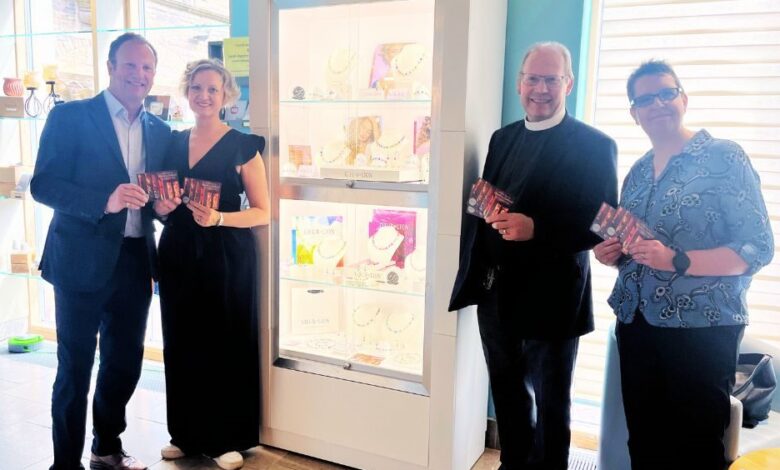 Ainsworth Jewellers has announced the launch of a new pop-up shop at Blackburn Cathedral.
The retailer will be selling exclusively curated pieces from German-jewellery brand, Coeur de lion.
The pop up is the first of its kind set in the stunning Georgian Cathedral and the collection is on display in a bespoke cabinet.
Coeur de lion has created a collection of 56 unique and bespoke GEOCube pieces for Ainsworth Jewellers.
Phil Ainsworth, owner of Ainsworth Jewellers, said: "Visitors to the new display will be able to choose from a selection of necklaces, bracelets and earrings that have been created exclusively for us – meaning you wouldn't be able to buy that same piece of jewellery from anywhere else in the world."
The Very Reverend Peter Howell-Jones, dean at Blackburn Cathedral, added: "We are delighted to be working with a renowned local business, Ainsworth Jewellers, to display such an exclusive and stunning collection of jewellery. The fact that the inspiration is our beloved Cathedral is just wonderful and we want to take this opportunity to thank Phil and Helen for their generous donation from their sales."
Family-run Ainsworth Jewellers is situated in the heart of Blackburn and Darwen Street and has been going for 153 years.