De Beers expands Enchanted Lotus collection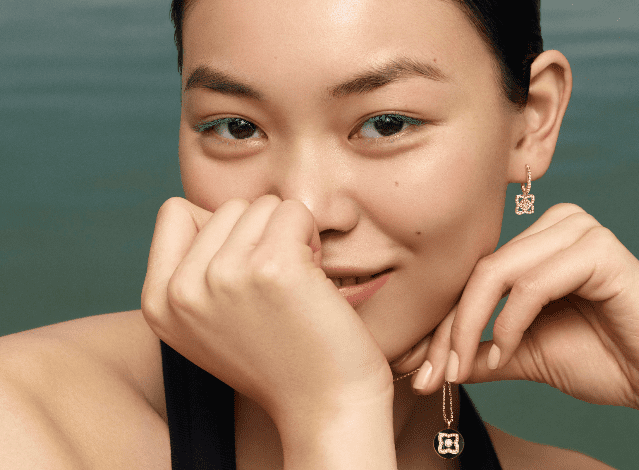 De Beers has expanded its Enchanted Lotus collection with a new series of high and fine jewellery designs that introduce more colours of enamel to the existing range.
The Enchanted Lotus launched in 2009 and its design is inspired by the lotus flower.
According to De Beers, the signature Enchanted Lotus collection "embodies the house's passion for capturing the beauty found in nature".
The extended range introduces colourful interpretations of the classic Enchanted Lotus such as pink and red enamel bracelets and pendants.
It also includes blue enamel pendants, bracelets and sleeper earrings.
Additionally, the Enchanted Lotus is given the "Harrods treatment" with a set of limited-edition pendants and bracelets designs.
De Beers said: "A spiritual symbol, the lotus is associated with purity and eternity. De Beers reflects this symbolism in contemporary designs adorned with natural diamonds, themselves a time-honoured symbol of eternity.
"Since launching in 2009, the Enchanted Lotus motif has become an instantly recognizable icon of De Beers Jewellers. The Enchanted Lotus collection translates an ancient natural symbol into modern, wearable jewellery that showcases the extraordinary beauty of De Beers diamonds."