Have You Heard – Art Jewelry Forum
August 2023, Part 2
Art Jewelry Forum is pleased to share the news that members of our community find noteworthy. Is something missing? The success of this compilation of compelling events, news, and items of interest to the jewelry community depends on YOUR participation. If you're a member of AJF at the Silver level or above, you can add news and ideas to this bi-monthly report by going here. If you aren't a member, but would like to become one, join AJF here.
Listings gathered with assistance from Carrie Yodanis.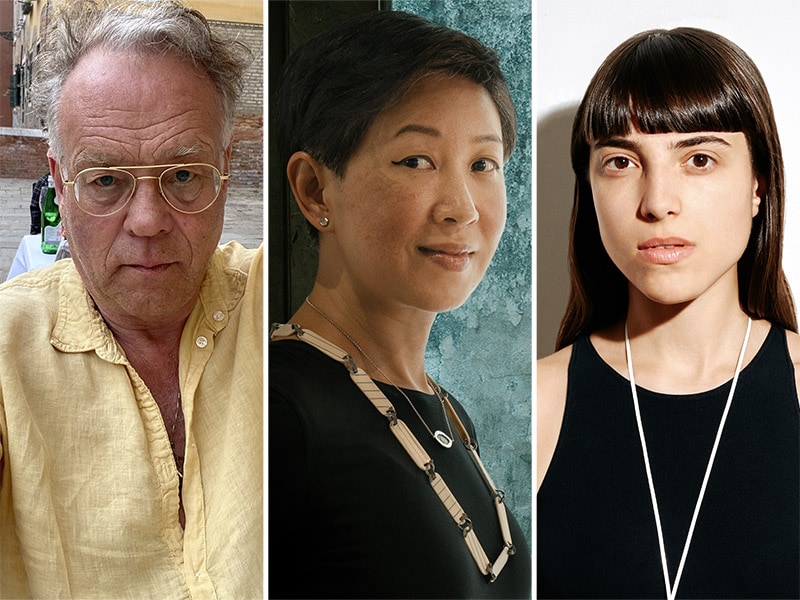 WIN $7,500 AND AN EXHIBITION IN MUNICH!
AJF's Young Artist Award acknowledges promise, innovation, and individuality, and advances the careers of rising artists. Artists aged 35 and under may apply for this international prize in contemporary art jewelry, which includes US$7,500 for the winner, as well as an exhibition during Schmuck, in March 2024, for the winner and four finalists, who will each receive $1,000. Applications accepted through November 6, 2023. Info.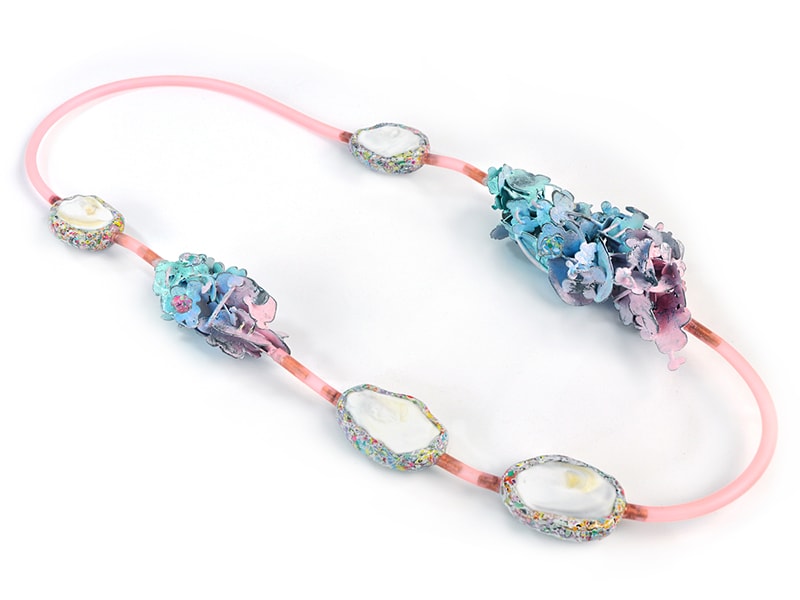 THREE AJF LIVE EVENTS COMING SOON
AJF Live with Sulo Bee, October 2, 2023
AJF Live with Khanya Mthethwa. The winner of the Susan Beech Mid-Career Grant will be our guest on October 25, 2023
AJF Live Goes to South Africa, November 1, 2023
Mark your calendar! Registration links to come soon.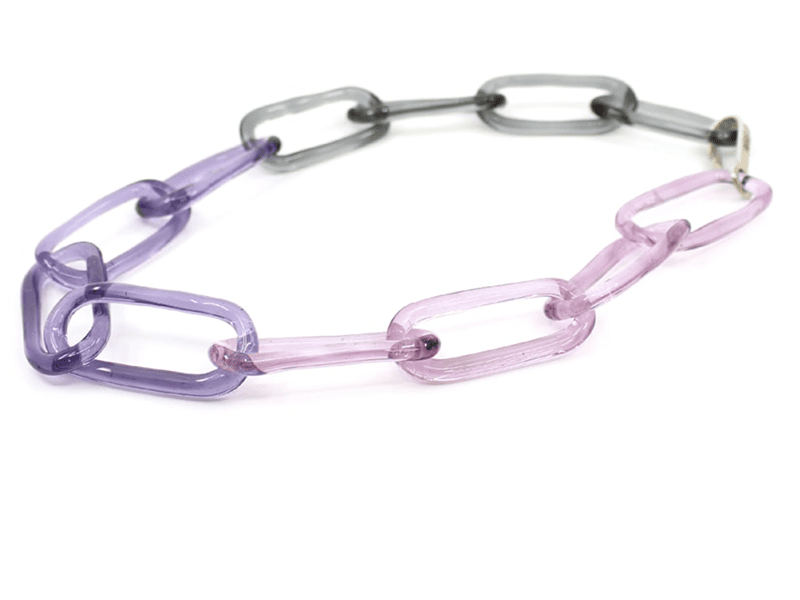 WANT TO TAKE IN A JEWELRY-RELATED EVENT?
From trunk shows to jewelry weeks to lectures, symposia, and everything in between. See the list here.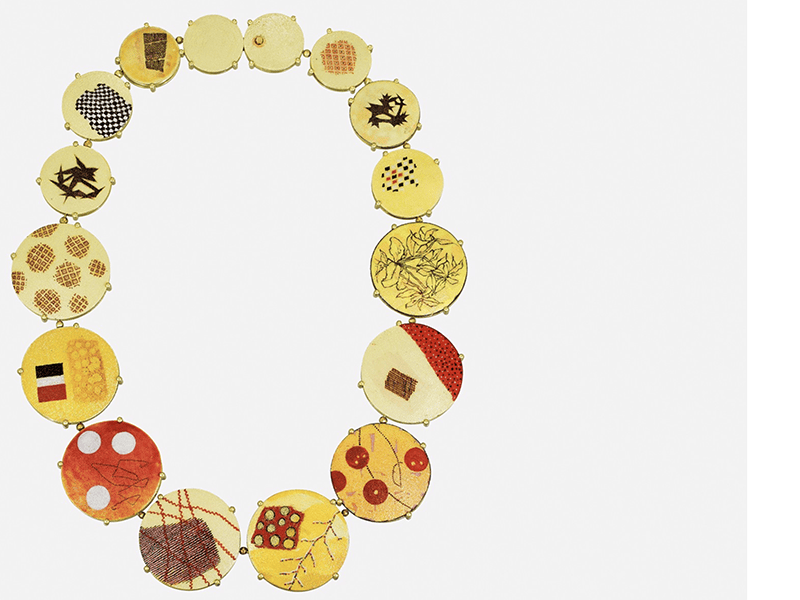 FEEL LIKE SEEING A JEWELRY SHOW?
Find these listings and many, many more on our dedicated exhibition page:
Terhi Tolvanen, through August 26 at Ornamentum
A Fracturing Practice: Patricia Domingues, at Brooklyn Metal Works through the end of August
Earrings Galore, at Pistachios Contemporary Art Jewelry through September 10
Grab Bag, at BJC August 25–September 29
Helena Sandström, at Four September 1–30, 2023
Jamie Bennett: Ten Thousand Hours, Sienna Patti, Lenox, MA, August 19–October 8
Story Hunters: Jana Machatovà & Peter Machata, at Thereza Pedrosa Gallery September 23–October 22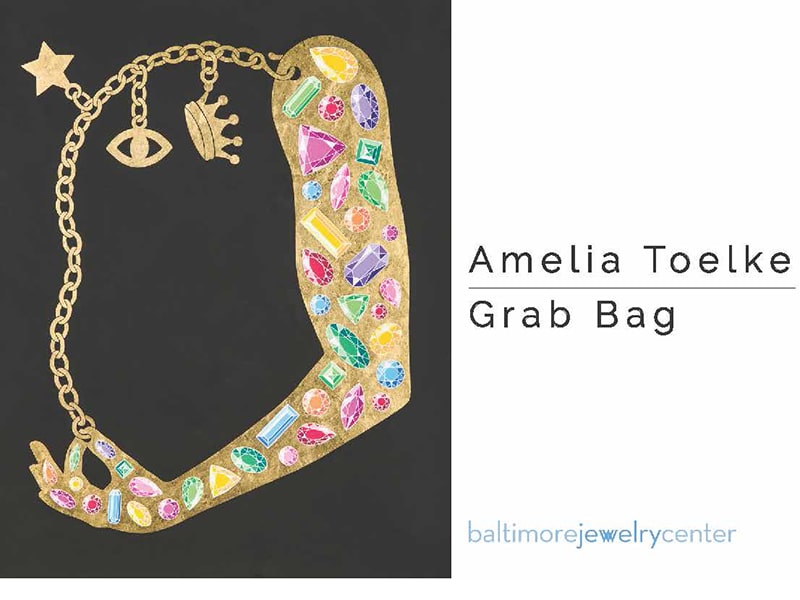 SEE GRAB BAG EXHIBITION, AT BJC: AUGUST 25–SEPTEMBER 29, 2023
Amelia Toelke works across mediums to explore the unique relationship between identity, culture, and ornament. Jewelry is a profound part of being human. As it slips on and off our fingers and passes from one generation to the next, it performs powerful and complex social functions, communicating who we are and who we want to be. In Grab Bag, Toelke presents wearable objects alongside works on paper. Viewed together, charms, chains, and gems are jewelry and symbol simultaneously. The compositions both substitute and transcend the form and function of language, leaving fleeting echoes of exuberance and sentimentality. More.
UTE DECKER & CHRISTOPHE TISSOT TO PRESENT NEW WORKS AT PARCOURS BIJOUX: OCTOBER 3–29, 2023
In Ute Decker & Christophe Tissot: Changement D'échelle/A Question Of Scale, the artists will for the first time exhibit non-wearable sculptures in direct dialogue with their sculptural jewels. The show takes place at Galerie Cipango, in Paris, Saint Germain, as part of Parcours Bijoux, with the opening on October 4, 5–9:30 p.m. During all of October, Paris will be the setting for a panorama of contemporary French and international art jewelry, scattered across various venues in the capital. The triennial event brings together nearly 50 events dedicated to contemporary jewelry.
PHOTOGRAPHER KIM NUNNELEY TALKS TO THE JEWELRY JOURNEY
Nunneley has developed a niche as a jewelry photographer. She has worked for major jewelry companies, including Kim Alexis. Listen to the podcast to learn what makes jewelry so difficult to photograph, get tips, find out how Nunneley makes gemstones look shiny, sparkly, and colorful, and more.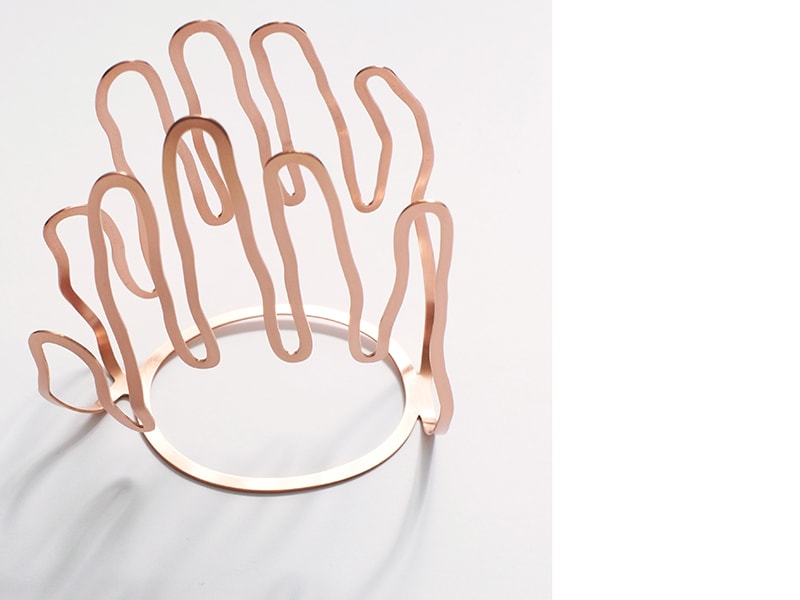 LEONOR HIPÓLITO'S JEWELRY WAS IN THE POPE'S CHAMBER
When Pope Francis visited Lisbon at the beginning of August, the city prepared two different sacristies for him. One contained traditional Portuguese furniture, but the other was modern and included a piece of contemporary jewelry by Leonor Hipólito. The curatorship was by Barbara Coutinho (MUDE – LISBON Design Museum), who consulted with Marta Costa Reis, the chair of PIN (the Portuguese contemporary Jewellery association) to help with the choice. The piece is in MUDE's collection.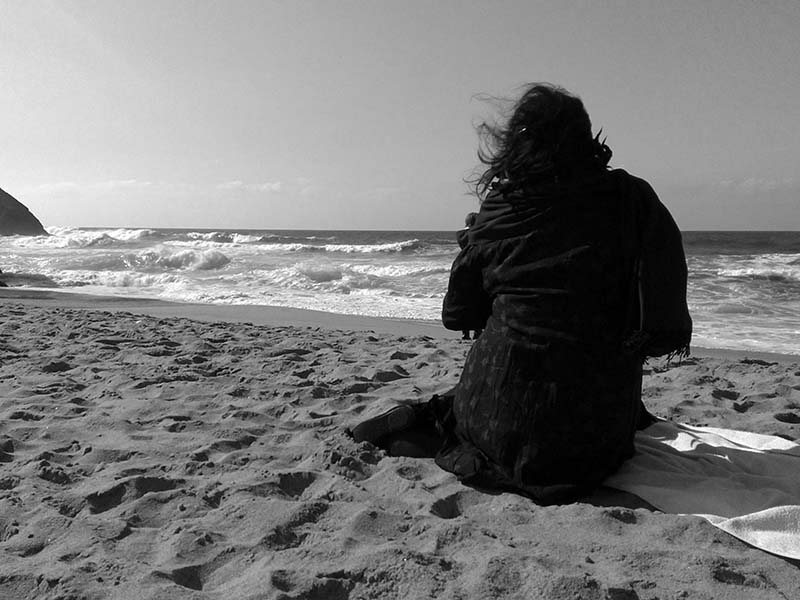 AN OPPORTUNITY TO HONOR THE MEMORY OF ESTEEMED JEWELRY MAKER KADRI MÄLK
Mälk founded the charitable foundation Noor Ehe/Young Estonian Jewellery in 2008 to support the work of new, outstanding young jewelers in Estonia. After her death at age 64 in January, the foundation folded, with all funds transferring to the Kadri Mälk Foundation, established at the Estonian National Culture Foundation this May. It aims "to support jewelry artists who have proven themselves, or who have started their creative journey," to help them in self-enrichment and in reaching professional perfection by means of grants. Mati Sirkel, Mälk's widower, wrote to give bank info for donations. You can find it here, on the Estonian National Culture Foundation's website.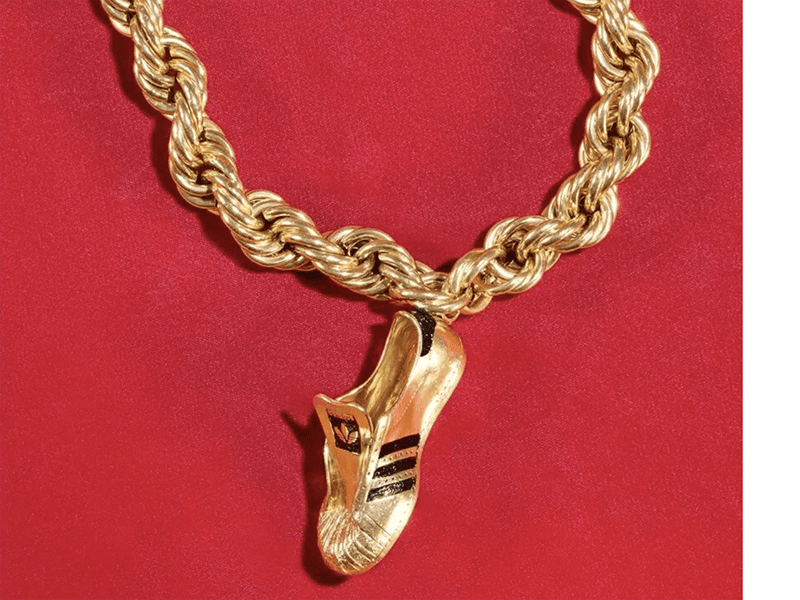 A BRIEF PICTORIAL HISTORY OF BLING
Hip-hop is celebrating 50 years of existence. Its story can be told through the evolution of the jewelry worn by its musical artists. More.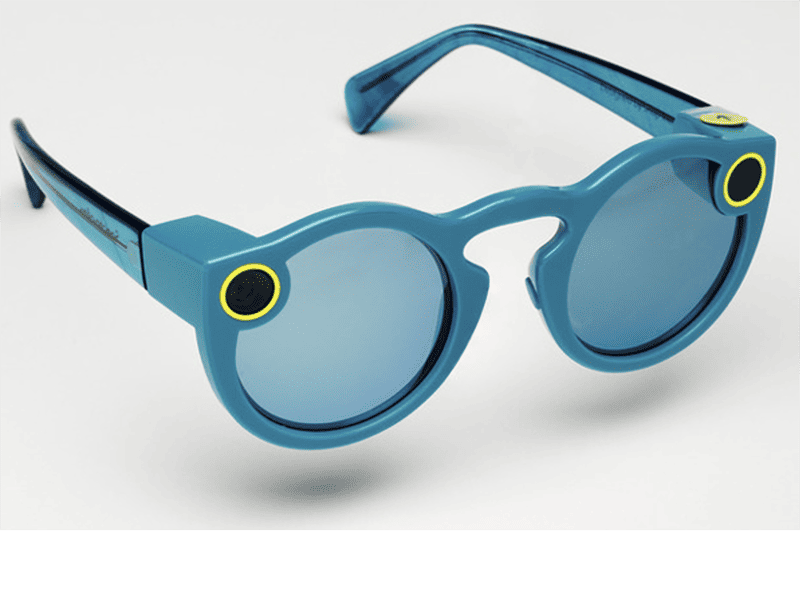 CORINNA GARDNER WILL GIVE MARJAN UNGER LECTURE 2023: NOVEMBER 3, 2023
Gardner is senior curator of Design and Digital at the V&A. The V&A's Rapid Response Collecting program collects objects in a way that seeks to raise questions of globalization, mass manufacture, demography, and the law—for example, camera-enabled sunglasses that mark a step toward ubiquitous computing and posters calling for solidarity with the women's rights movement in Iran. This talk will make a case for designed things and their ability to tell social and political stories. More.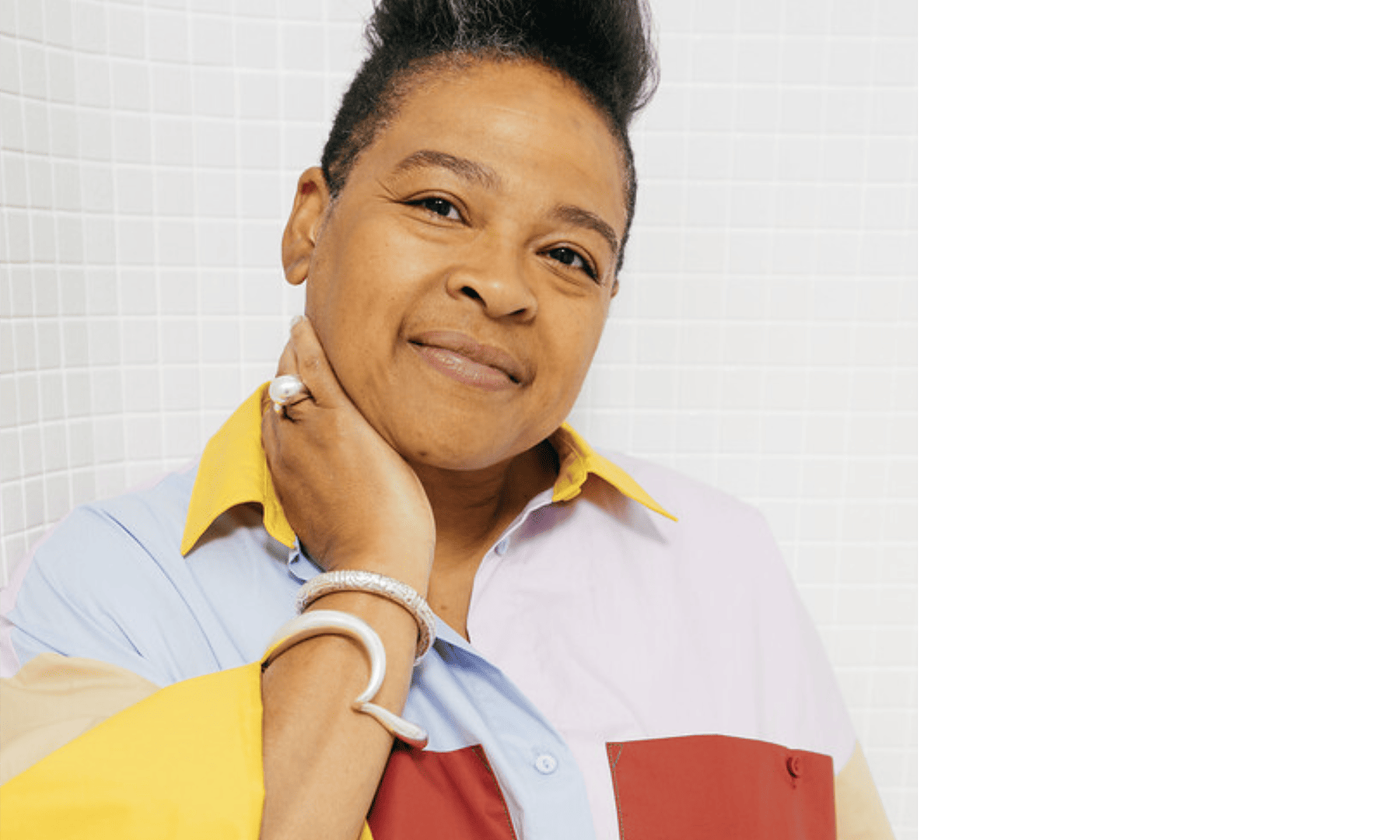 LECTURES FROM FRANÇOISE VAN DEN BOSCH FOUNDATION: NOVEMBER 12, 2023
The foundation will present A Sunday Talk with Françoise, an afternoon of lectures, at the Stedelijk Museum Amsterdam. The program isn't yet finalized, but it's confirmed that Namita Gupta Wiggers will give one of the lectures. Immediately afterward, Chequita Nahar will be presented with the Françoise van den Bosch Prize.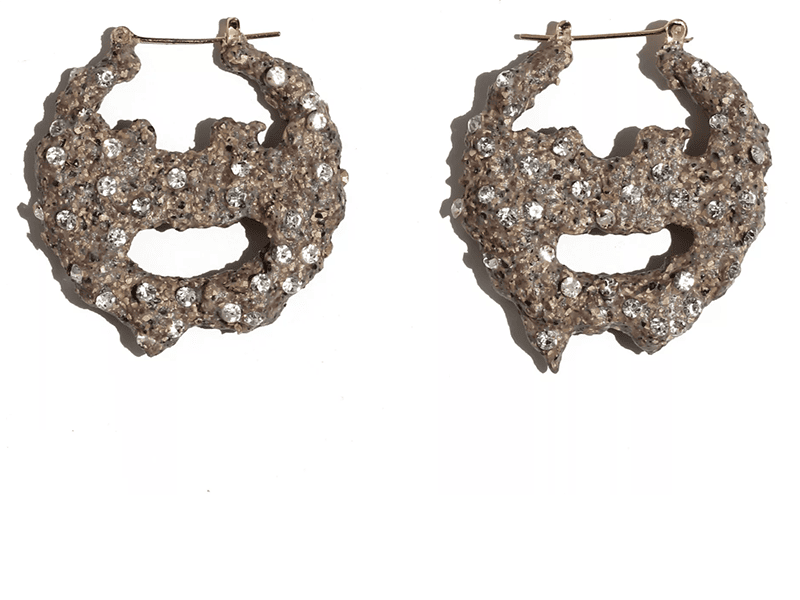 GEORGINA TREVIÑO IN THE MEDIA AGAIN!
Georgina Trevino and Ozzie Juarez's new gravel and cubic zirconia-encrusted jewelry and accessory collection are featured in an LA Times article that asks, "What if a jewelry collection could actually turn your body into a sculpture?" More.
ALTA FORMA GALLERY OPENS IN MELBOURNE
The curated project space gallery—directed by Dr. Meredith Turnbull—features artists working in expanded jewelry and object-based practices. It aims to support early-career to established artists to produce and present experimental, socially engaged, and conceptual artworks for exhibition. Website.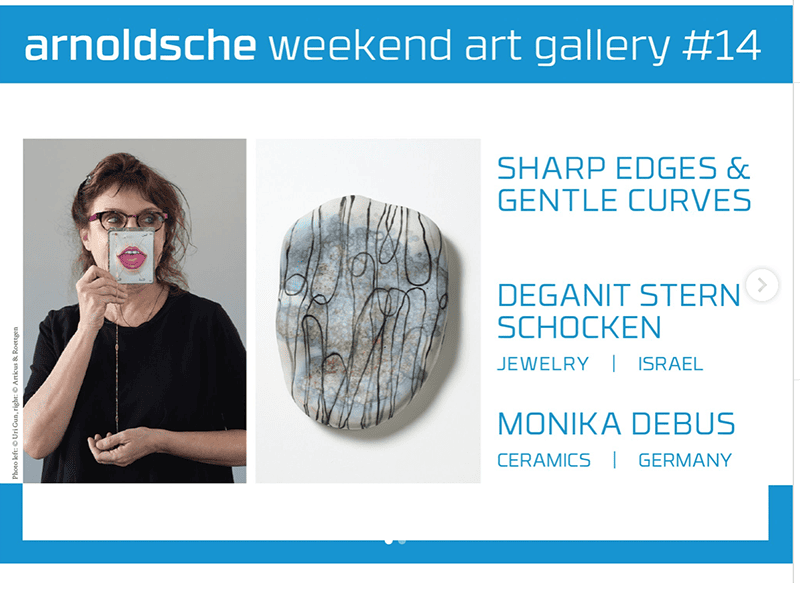 ARNOLDSCHE WILL HOST WEEKEND ART GALLERY #14: SEPTEMBER 22, 2023
In Sharp Edges and Gentle Curves, the publisher will feature jewelry by Deganit Stern Schocken (Israel) and ceramics by Monika Debus. More.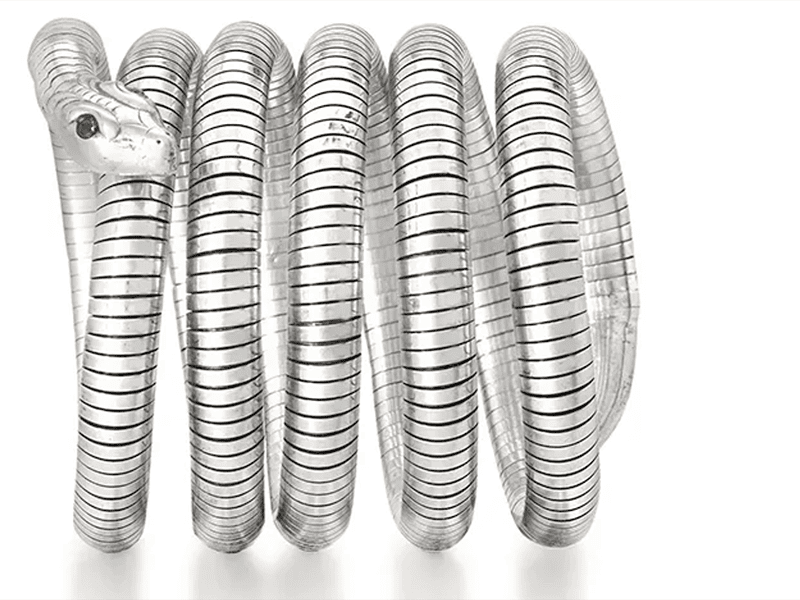 FREDDIE MERCURY'S JEWELRY GOES TO AUCTION: SEPTEMBER 6, 2023
Diamond jewelry is garnering lots of attention among the items being auctioned during a week-long Sotheby's extravaganza devoted to Queen's singer. But the Dearest newsletter highlighted a relatively humble German coiled silver snake chain bangle with green glass eyes that "practically co-stars in the 1975 music video for Bohemian Rhapsody." More, and still more. The lots are on view in London; see only the jewelry on Sotheby's website by going here, or take in the entire auction here, in case you want to buy the star's garden door … yes, his door!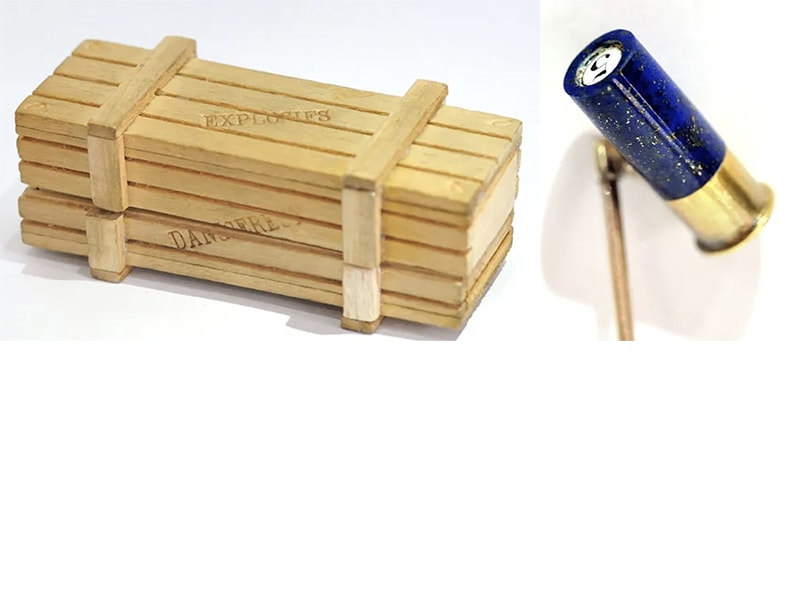 CLEVER BOX PERFECTLY SUITS ITS JEWEL
Dearest also featured an antique stick pin in the shape of a shotgun shell. It's French and dates from the late 19th-century, when novelty jewelry was all the rage there. The best part of this lapis, gold, diamond, and enamel bauble is its case, a "crate" stamped with the words "EXPLOSIFS" and "DANGEREUX"! See more photos from antique jewelry dealer Max Michelson.
JOANA VASCONSELOS COOKED UP A COLOSSAL CONFECTION
The Portuguese artist started as a jeweler but has become a sculptor known for super-sized works. Her Wedding Cake, a pavilion shaped like a three-tiered dessert, opened recently at the UK's Waddesdon Manor. The folly continues the custom of placing fanciful buildings in gardens and landscapes. More.
A CLASS ON MAKING GRILLZ IS SOLD OUT
Melvin Faria and David Ogunlaye will teach a two-day course on decorative tooth coverings crafted in gold, silver, and platinum at London's K2 Academy of Contemporary Jewellery in September.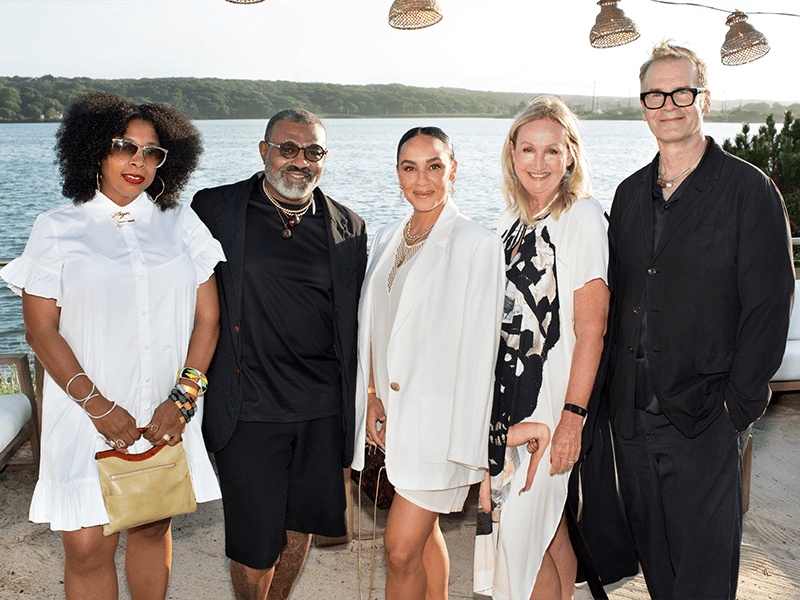 PARTY HONORS "INDEPENDENT" JEWELRY DESIGNERS
Guests gathered at Montauk's Surf Lodge whose on-site boutique stocked curated collections from six up-and-coming and diverse jewelry designers Harwell Godfrey, Lorraine West, Maggi Simpkins, MATEO, Ten Thousand Things, and WWAKE. Congrats, but it seems like the jewelers in our field better fir the description of "independent." DeBeers sponsored the dinner for them. More.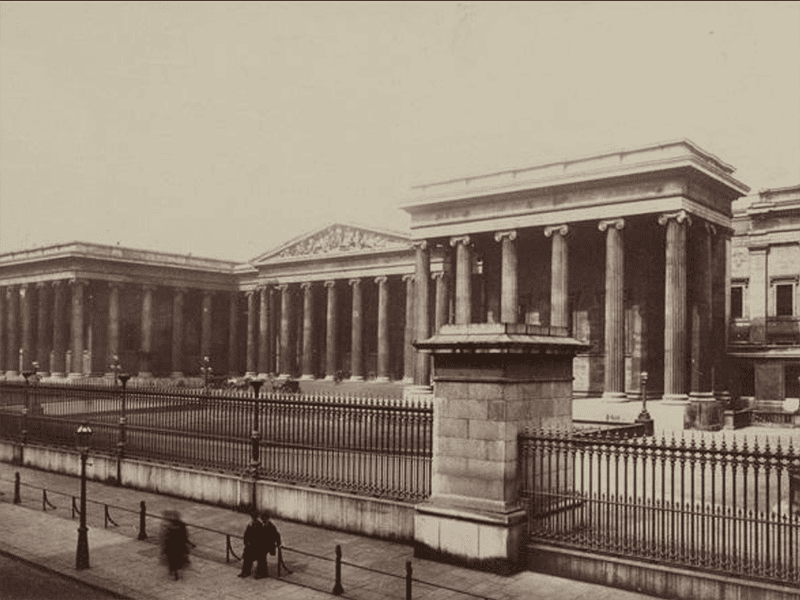 BRITISH MUSEUM FIRES EMPLOYEE AFTER JEWELRY GOES MISSING
Jewelry, gems, and glass dating as far back as the 15th century were stolen from a museum storeroom. More. Ironically, many of the institution's holding were looted from other countries during Britain's imperial past.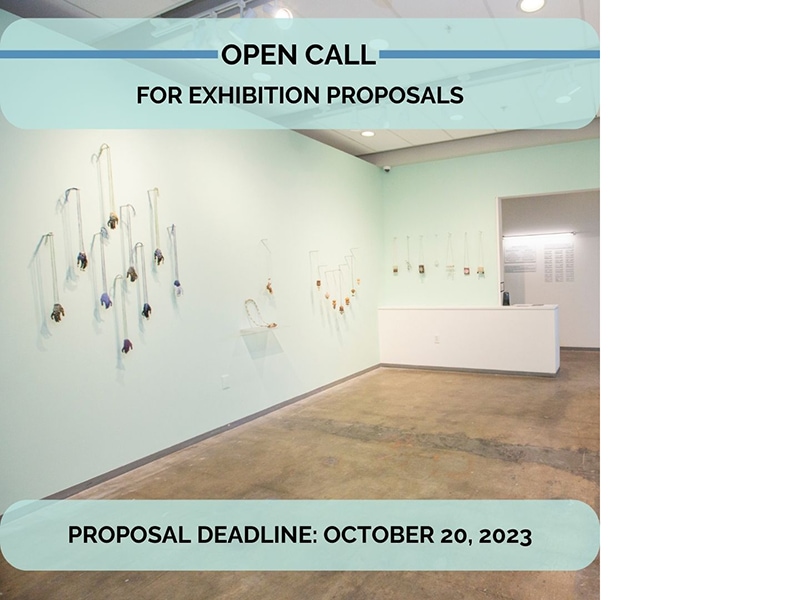 THE BALTIMORE JEWELRY CENTER SEEKS EXHIBITION PROPOSALS
Proposals, which are for BJC's 2024/25 gallery schedule, are not limited to jewelry, and might include thematic exhibitions or exhibitions showcasing an artist or group of artists. BJC is looking for exhibitions that explore the gallery setting in an unexpected way, seek to place jewelry and craft within a larger context, and expand connections in the community at large. The BJC's goal is to demonstrate unique curatorial viewpoints, expose its audience to fresh and emerging makers and ideas, and present art jewelry and metalsmithing in a broader art context. Info.
THE MUSEUM OF CRAFT AND DESIGN SEEKS AN EXECUTIVE DIRECTOR
The San Francisco museum is a non-collecting institution that actively collaborates with artists, designers, guest curators, museums, and universities, as well as design venues and practitioners. Info about the position.
ACADEMY OF INTERNATIONAL VISUAL ARTS ART RESIDENCY PROGRAM
This interdisciplinary and intercultural program encourages people coming from different backgrounds to work in the Shanghai jewelry studio. The resident will spend some time teaching foundation classes and have the opportunity to hold a solo exhibition in AIVA's gallery space, and join workshops or master classes conducted by other invited jewelry artists. Deadline: December 31, 2023. More.
PENLAND SCHOOL OF CRAFT CORE FELLOWSHIP
A two-year work-study fellowship for early career artists looking to expand technical skills and material fluency while working to support the day-to-day operations of a craft school. Ideal for artists of all backgrounds who want to advance their educational goals and explore their capacity to contribute to a thriving creative community. Deadline: October 12, 2023. More.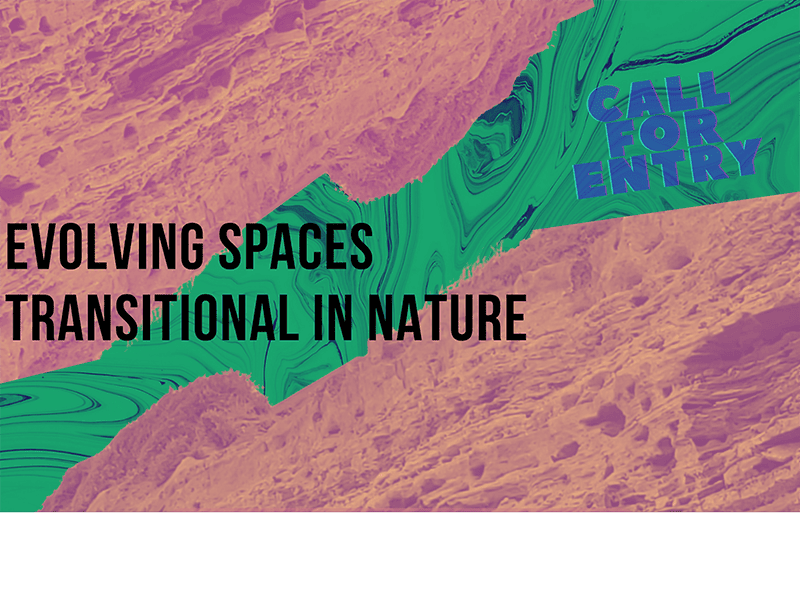 CALL FOR ENTRY: VMAA BIENNIAL JURIED EXHIBITION AT THE CCBC 2024
The Vancouver Metal Arts Association  welcomes jewelers, metal artists, and students of these disciplines to participate in the Evolving Spaces: Transitional in Nature juried exhibition at the Craft Council of British Columbia. When a physical or emotional space breaks its state and can no longer foster us, we push forward under new conditions. Create work that explores what becomes present in those evolving spaces. Deadline: November 1, 2023. More.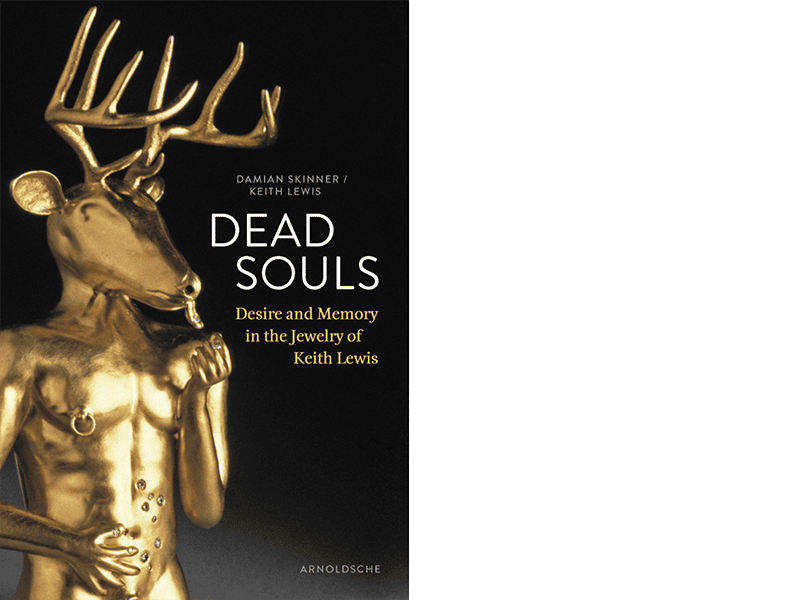 NEW BOOK: DEAD SOULS: DESIRE AND MEMORY IN THE JEWELRY OF KEITH LEWIS
Since the late 1980s, American jeweler Keith Lewis (b. 1959) has consistently tackled issues of Queer identity and politics in his figurative and narrative jewelry, including a groundbreaking series of memorial jewels addressing the impact of the AIDS crisis on himself and his community. Often witty, sometimes shocking, frequently erotic, and surprisingly moving, his jewelry is an act of remembering and witnessing, and a joyous assertion that desire and pleasure, wonderful ends in themselves, can collapse historical distance and connect the past and the present. Written by Damian Skinner and featuring four of Lewis's artist talks documenting key preoccupations and series, this monograph surveys a bold, provocative, and ambitious body of work that deserves to be widely known. Produced via an AJF fiscal sponsorship. More.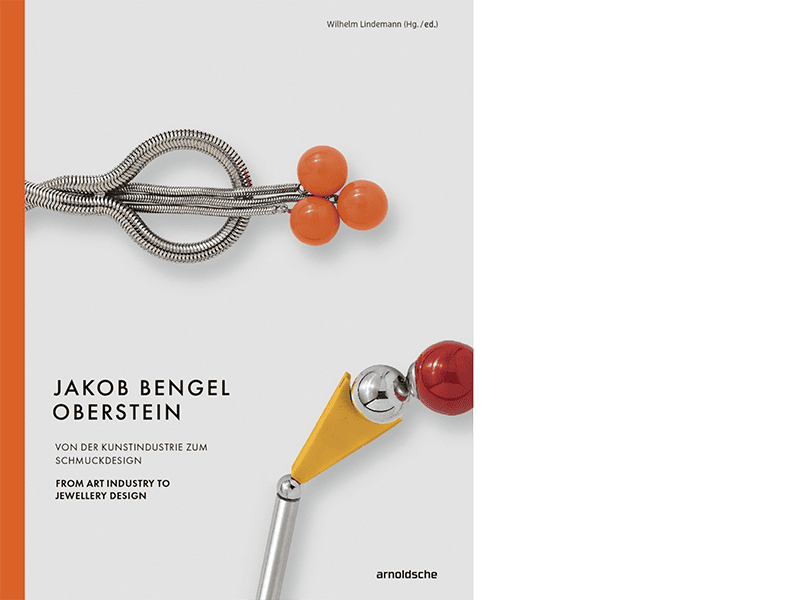 NEW BOOK: JAKOB BENGEL, OBERSTEIN: FROM ART INDUSTRY TO JEWELLERY DESIGN
Wilhelm Lindemann and Christianne Weber-Stöber document the evolution of German jewelry design between 1910 and 1933 using the jewelry manufacturer Jakob Bengel as an example. Highlights from the collection of Drs. Margarete and Heribert Händel, hitherto unpublished pieces of Bengel jewelry, and contemporary designs all attest to the exceptional level of production as part of the reformist ideas of the Deutscher Werkbund, the German Schools of Art and Crafts, and the Bauhaus. More.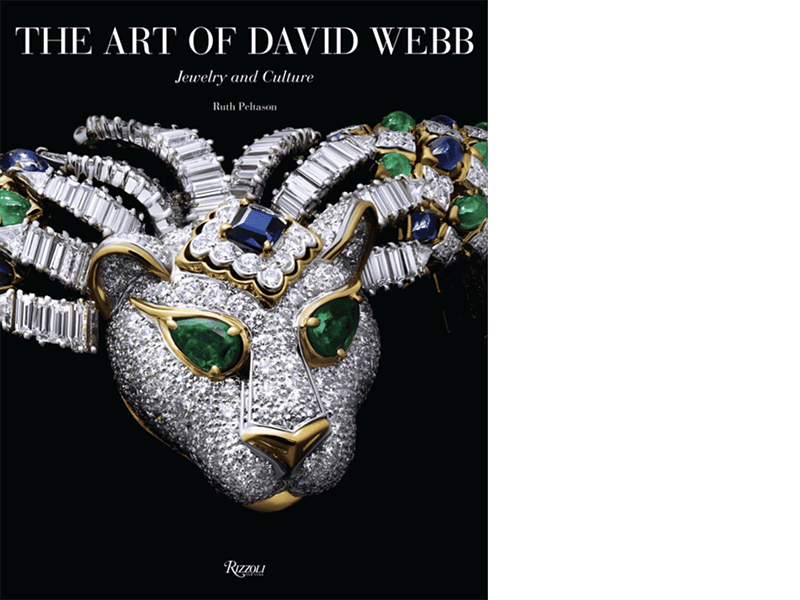 NEW BOOK: THE ART OF DAVID WEBB
Webb once wrote that jewelry deserved to be regarded as art and collected by museums. That conviction fuels this book, with jewelry shown as art in more than 120 images that speak to the variety of artistic and cultural periods that inspired Webb and the haute joaillerie company he founded.  By author, editor, jewelry historian, and lecturer Ruth Peltason. More.