Have You Heard – Art Jewelry Forum
September 2023, Part 1
Art Jewelry Forum is pleased to share the news that members of our community find noteworthy. Is something missing? The success of this compilation of compelling events, news, and items of interest to the jewelry community depends on YOUR participation. If you're a member of AJF at the Silver level or above, you can add news and ideas to this bi-monthly report by going here. If you aren't a member, but would like to become one, join AJF here.
Listings gathered with assistance from Carrie Yodanis.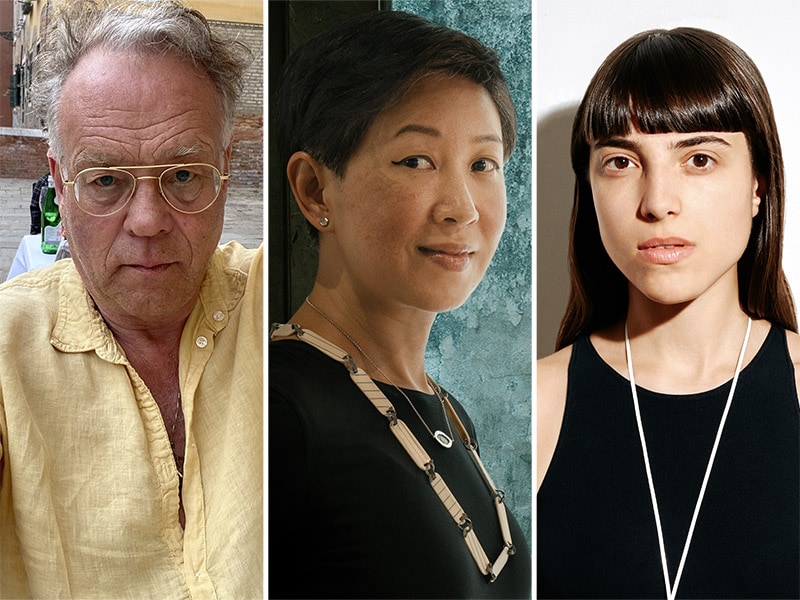 WIN $7,500 AND AN EXHIBITION IN MUNICH!
AJF's Young Artist Award acknowledges promise, innovation, and individuality, and advances the careers of rising artists. Artists aged 35 and under may apply for this international prize in contemporary art jewelry, which includes US$7,500 for the winner, as well as an exhibition during Schmuck, in March 2024, for the winner and four finalists, who will each receive $1,000. Applications accepted through November 6, 2023. Info.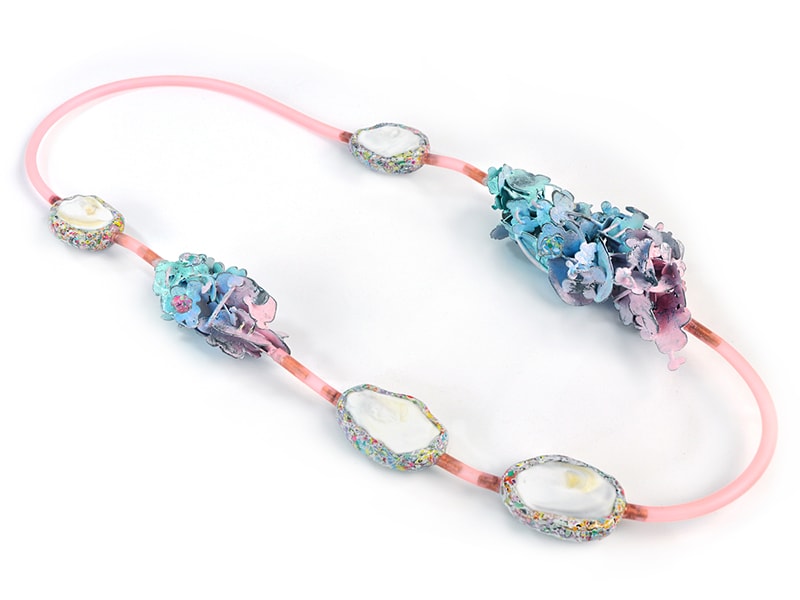 THREE AJF LIVE EVENTS COMING SOON
AJF Live with Sulo Bee, October 2, 2023
AJF Live with Khanya Mthethwa. The winner of the Susan Beech Mid-Career Grant will be our guest on October 25, 2023
AJF Live Goes to South Africa, November 1, 2023
Mark your calendar! Registration links to come soon.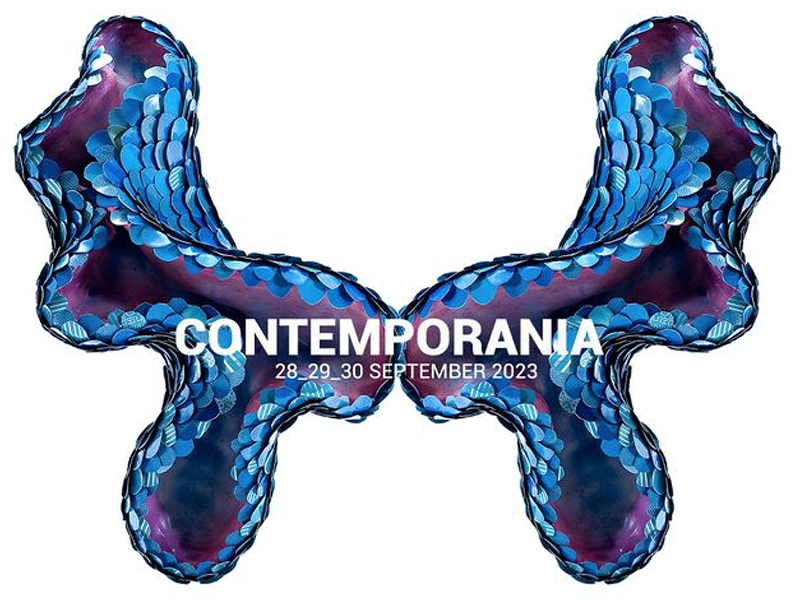 WANT TO TAKE IN A JEWELRY-RELATED EVENT?
From trunk shows to jewelry weeks, auctions, lectures, symposia, and everything in between. See the list here.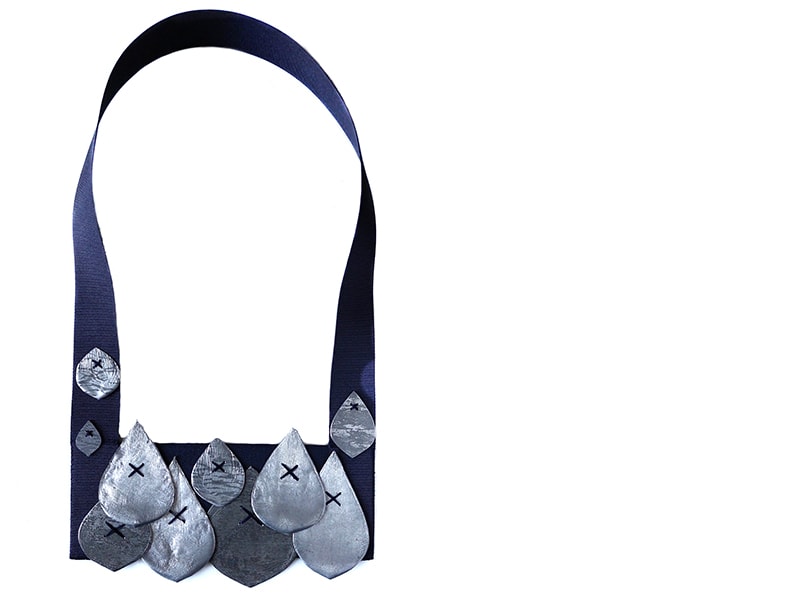 FEEL LIKE SEEING A JEWELRY SHOW?
Find these listings and many, many more on our dedicated exhibition page:
RING REDUX ON VIEW AT NEW ORLEANS ART MUSEUM
One hundred innovative rings highlight the vision of Susan Grant Lewin, one of the most influential collectors of 20th- and 21st-century art jewelry. The exhibition tells the story of the emergence of art jewelry in the postwar era via objects that were neither traditionally made luxury goods nor low-cost, mass-produced costume jewelry. Highlights include a two-finger ring by architect Zaha Hadid and video art by Esther Brinkmann that the artist describes as "a slow ballet of hands putting on and taking off rings," exploring the intimate relationship of jewelry to the body. Closes February 4, 2024. Info.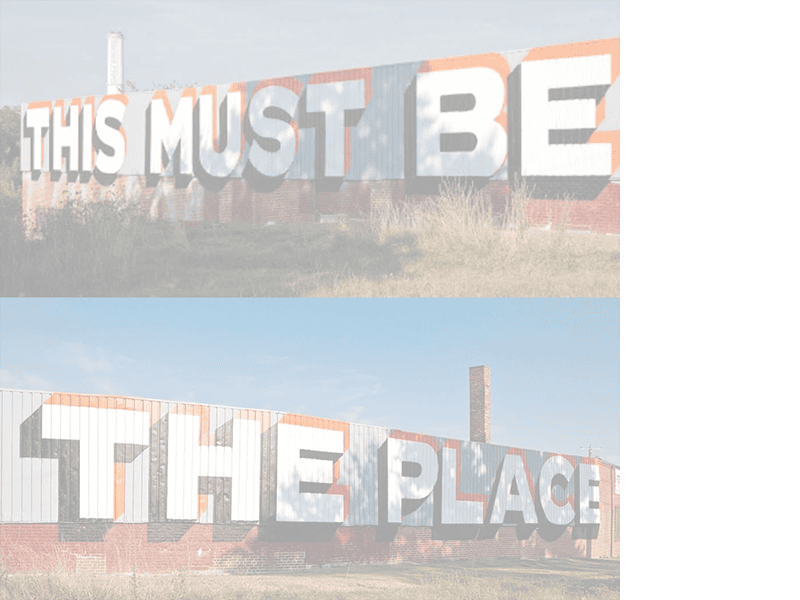 THIS MUST BE THE PLACE SYMPOSIUM: OCTOBER 7–8, 2023
Organized by Baltimore Jewelry Center, the symposium will explore the complexities of place and how artists and makers utilize place, both the direct artifacts of locations and spaces, as well as the memory and imagination they can refer to, to inspire and influence their work. It will feature speakers whose academic or artistic work utilizes specific references to place: Demitra Thomloudis, Christina P. Day, Khanya Mthethwa, and Liesbet Bussche. Also: a series of free workshops, each related to the symposium theme. The event will culminate with a community challenge that asks artists to create jewelry and objects that evoke a sense of place. Online and in person. Info.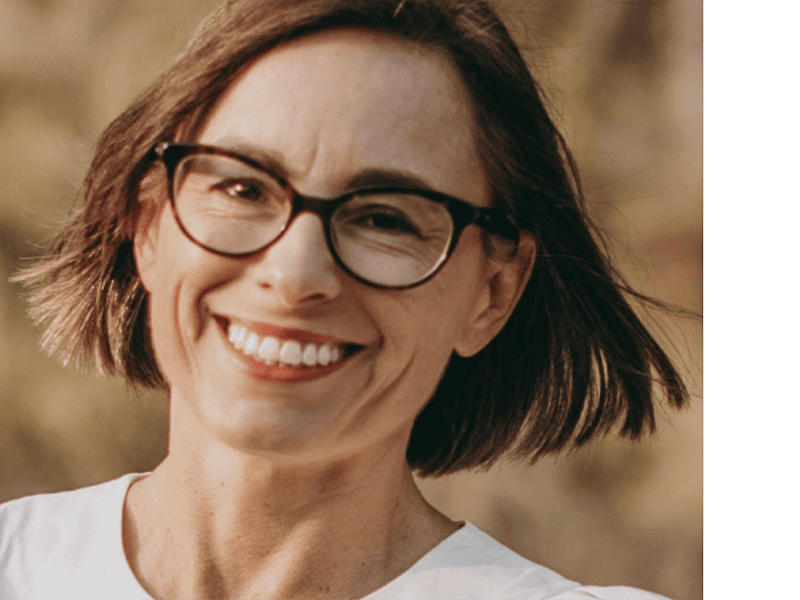 THE JEWELRY JOURNEY PODCAST SPEAKS TO HEIDI LOWE
LOWE's business includes multiple components, including making, teaching, and running a gallery. She takes risks and breaks the traditional gallery rules when selecting artists. Listen.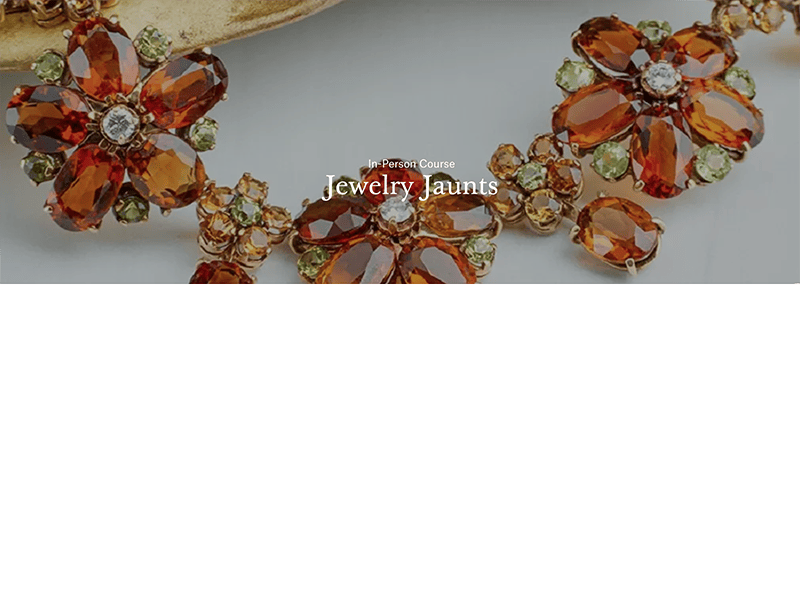 BELLA NEYMAN WILL HOST ANOTHER EDITION OF JEWELRY JAUNTS
During five weeks of jewelry adventures around New York City, you'll see some of the most beautiful and unusual jewels crafted over the last two centuries in-person. Experience jewelry history firsthand in important public and private collections, and encounter some of the most incredible designers in their private salons. Each visit will explore a particular period as told by museum curators, gallerists, dealers, collectors, and jewelers. Starts September 22, 2023. Info.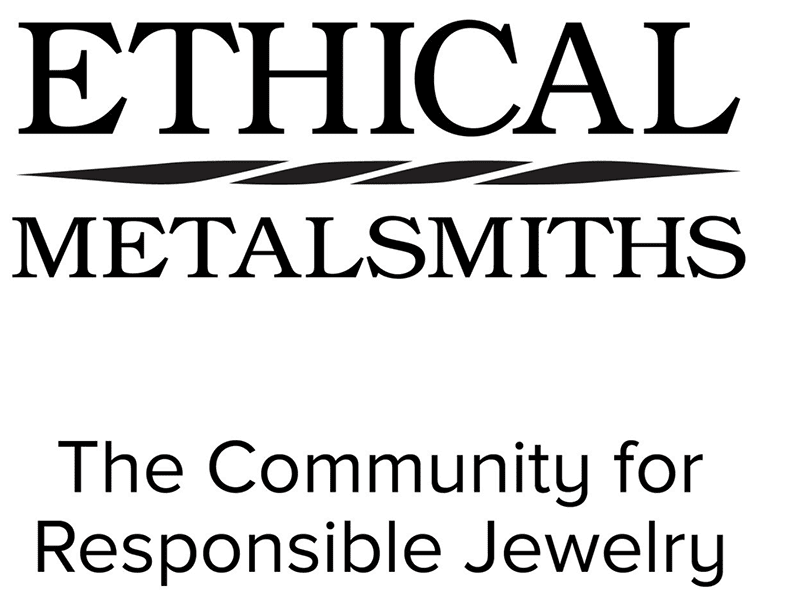 ETHICAL METALSMITHS WEBINAR: SEPTEMBER 14, 2023
International State of Practice is a virtual webinar series that addresses the urgency of sustainability in the field of jewelry and metalsmithing, focusing on issues uniquely relevant to students, educators, and new professionals globally. Free, but registration required. Info.
EXHIBITION EXPLORES THE SIGNIFiCANCE OF CANOPY TREES
Vicki Mason, who writes frequently for AJF, will participate in Canopy, an exhibition of new work that looks at canopy trees and their importance in a warming climate. At Vitrine Gallery, Victoria, through September 23, 2023.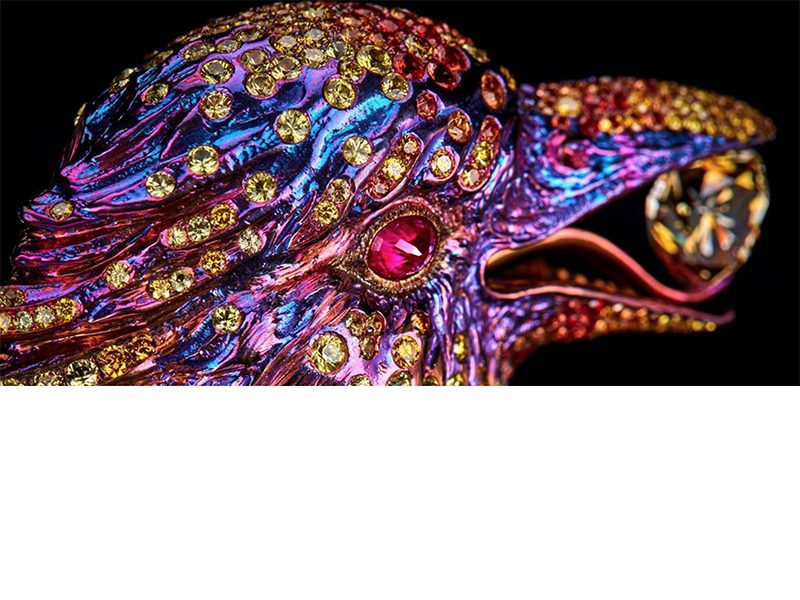 WALLACE CHAN IN CONVERSATION WITH EMEFA COLE: SEPTEMBER 7, 2023
Self-trained Wallace Chan has gained worldwide recognition for pioneering titanium's unprecedented use in art. Te Hong-Kong based artist's material-focused practice encompasses jewelry, sculpture, and carving, and has led to the creation of numerous innovations, including the Wallace Cut and the Wallace Chan Porcelain. Join the artist in conversation with jewelry curator Emefa Cole at V&A South Kensington, UK. Info.
DESIGNER REINTERPRETS THE EGYPTIAN KIRDAN
Azza Fahmy imbues the traditional Egyptian kirdan with modern design codes, reinterpreting the multilayered necklace for her new jewelry collection. The kirdan is a multi-layered necklace, worn over the chest and popular in Egypt's western desert during the 1930s.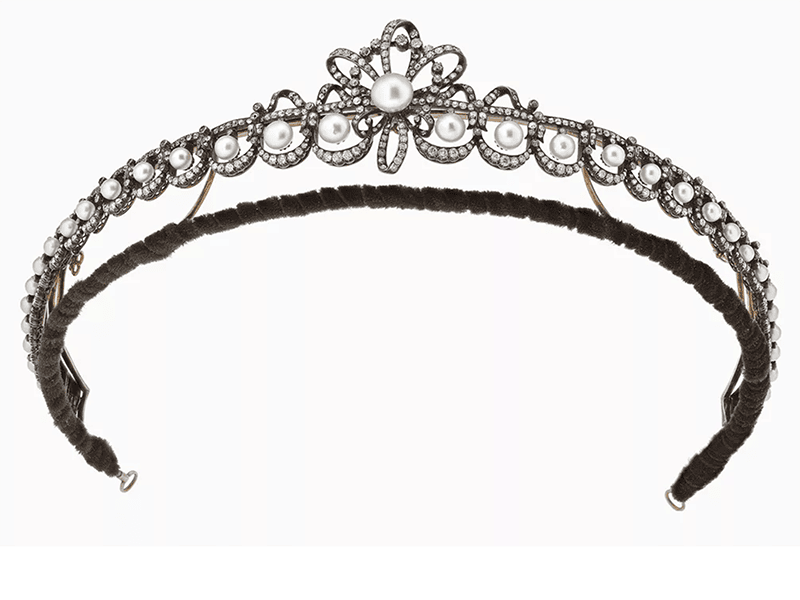 COMPANY RENTS HIGH-END BRIDAL JEWELRY
The service, from Garrard, includes two tiaras and purportedly nods to the circular economy. "The rental market for fashion is now quite established and there isn't a similar offering for fine jewelry," notes the company. More.
ONLINE CLASS :DIGITAL FABRICATION
This course from Baltimore Jewelry Center will give students the opportunity to learn digital sculpting and modeling techniques using a combination of the Rhino 3D and Pixologic Zbrush softwares. Students will leave the course with the ability to work between softwares, as well as generate 3D models which can be used for 3D printing. September 12–November 28, 2023. Info.
Image: Digital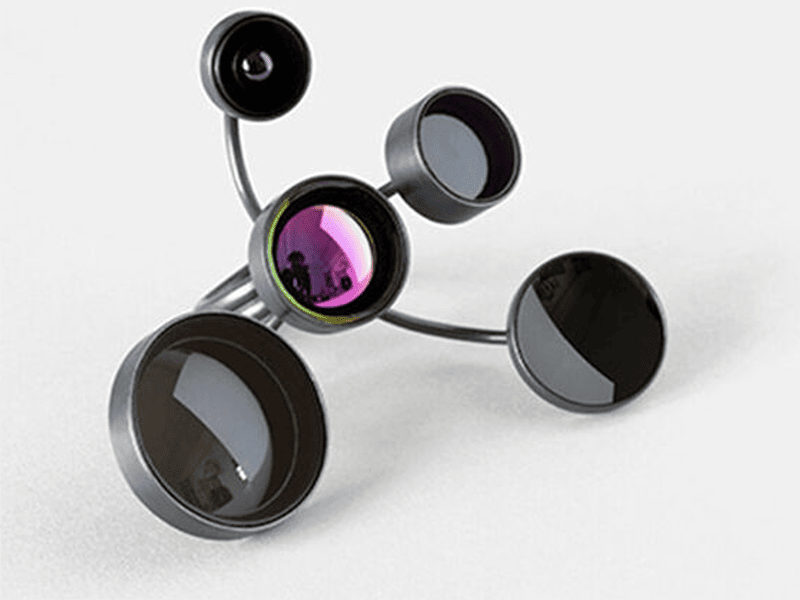 APPLY FOR SCHMUCK AND TALENTE 2024
The Schmuck special exhibition has taken place since 1959, making it the oldest exhibition of contemporary jewelry work in the world. Talente, meanwhile, is open to all fields of craft. Deadline: October 1, 2023. Info for both.
OPEN CALL: ANNUAL JEWELRY RESIDENCY PROGRAM AT NOLO
Provides one NYC-based BIPOC jeweler with a spot in a collective jewelry studio for an entire year plus their own bench setup + flexshaft to keep, materials credits, photoshoot, workshops, more. Deadline: September 20, 2023. Info.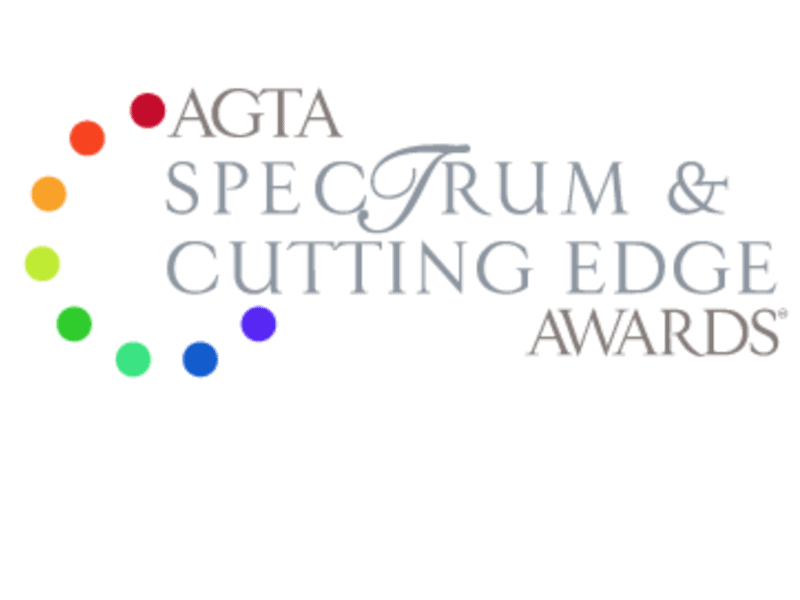 AMERICAN GEM TRADE ASSOCIATION SPECTRUM & CUTTING EDGE AWARDS™
The benchmark for design excellence in the world of colored gemstones and cultured pearls. Each year, AGTA Spectrum & Cutting Edge Awards™ winners set the standard for beauty and innovation, launch trends, and earn world-wide recognition. Application deadline: September 29, 2023. Info.
For this NYCJW exhibition, DM203 seeks submissions that explore themes of identity and politics; intimacy and isolation; body and autonomy. Through jewelry, tableware, and objects, artists manifest the intangible. Deadline: September 17, 2023. Info.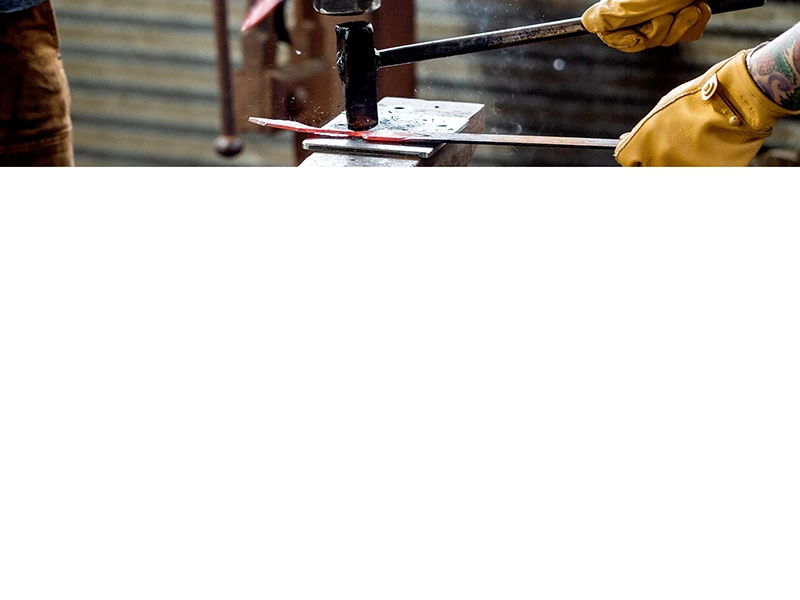 OPEN CALL FOR PLANNING COMMITTEE MEMBERSHIP: INCLUSIVE BLACKSMITHS
BIPOC SIBs members are organizing a committee to develop an in-person event for BIPOC blacksmiths and metalsmiths in 2024. Fill out this short survey if you'd like to be involved in organizing, or would be interested in attending the event.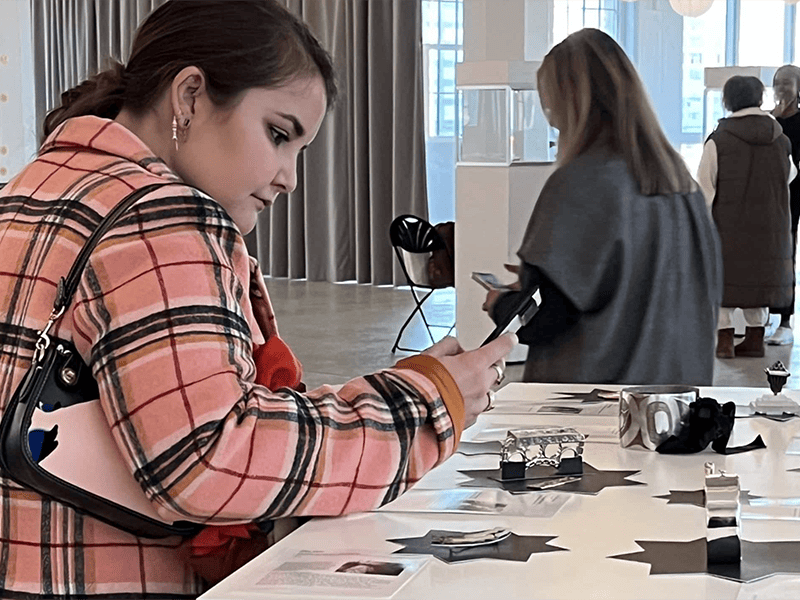 CALL FOR 2023 SNAG EXHIBITION
Still Processing is a reflection on the nature of creative practice through the lens of adornment. This multi-faceted exhibition and sale seeks to highlight SNAG's diverse membership to several audiences. Submissions will be considered for three main components: an in-person exhibition at New York City Jewelry Week; inclusion in Metalsmith magazine Vol 43 No 3; and an online exhibition. Deadline: September 15, 2023. Info.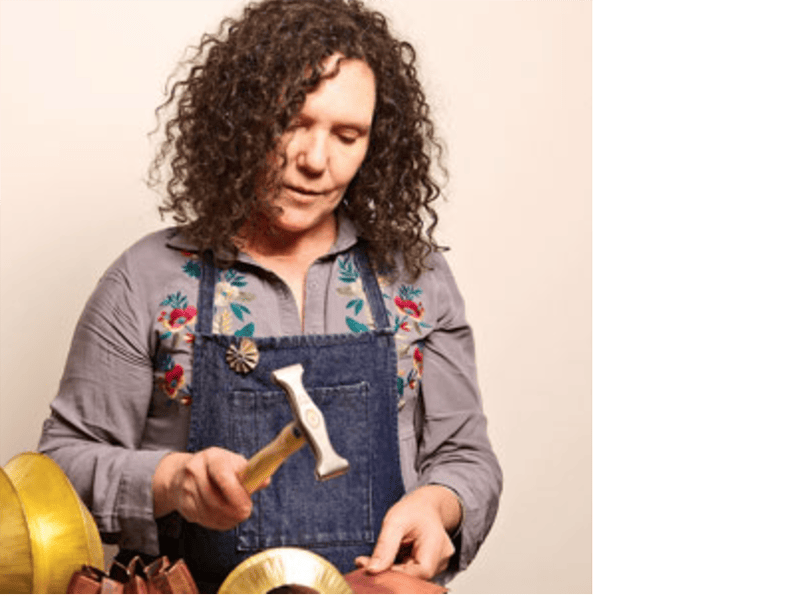 CALL FOR NOMINATIONS: HERITAGE CRAFTS AWARD
This celebrates a craftsperson who has made an outstanding contribution to the field of precious metalworking over the past year. Open to practitioners of any craft that makes significant use of precious metal, including jewelry, gilding, hand engraving, medal making, silver spinning, metal thread embroidery, engine turning (guilloché), concert flute making, etc. Anyone, including makers themselves, can nominate. Info. Deadline: September 15, 2023. Nominees aged 25 and under will also be considered for the Young Metalworker of the Year Award.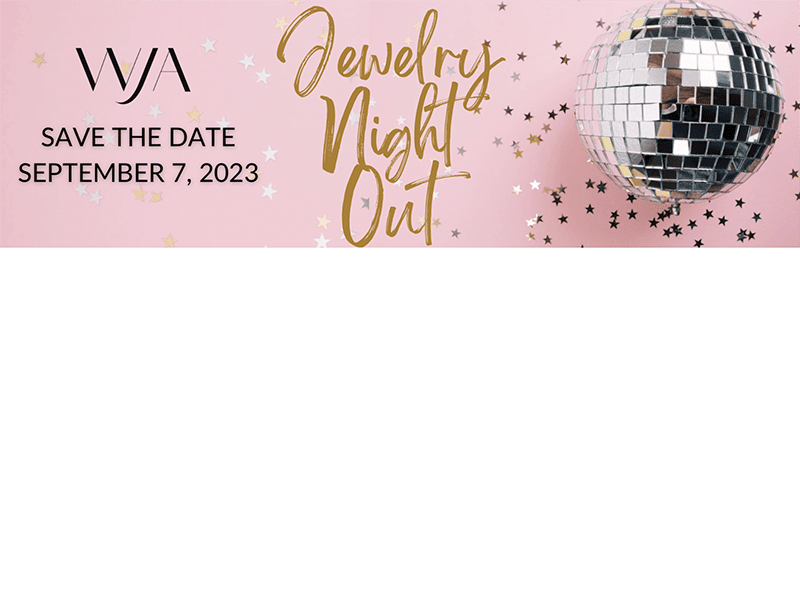 JEWELRY NIGHT OUT FROM WJA: SEPTEMBER 7, 2023 
Chapters of the Women's Jewelry Association will gather in cities throughout North America to bring together industry professionals all on one night for an inspiring evening of community, connection, collaboration, and celebration. Info.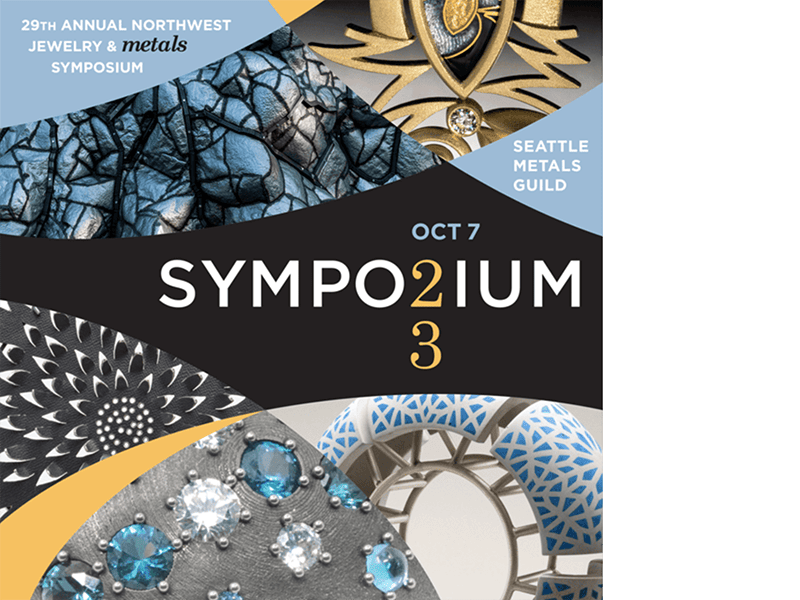 SEATTLE METALS GUILD SYMPOSIUM: OCTOBER 7, 2023
A full day of five speakers, a sale of rare and hard to find books, and a silent auction. Info.
AMBERIF INTERNATIONAL AMBER AND JEWELRY FAIR: OCTOBER 26–28, 2023
Poland's largest and one of Europe's largest jewelry industry trade shows, a meeting stage for avant-garde jewelers and a place where amber trends are born. In Gdansk, in-person and virtual. Info.
COMING NEXT MONTH: DOLCE & GABBANA HIGH JEWELRY
Explore the couture company's exquisite jewelry collection, adorned with exceptional gems and meticulously handcrafted goldsmithery. Edited by Carol Woolton, this captivating book reveals the artistry and beauty behind the unique creations. A treasure trove for jewelry enthusiasts. See some of the interior here. Additional info from publisher here.
One of the most storied high jewelry houses in Paris, Chaumet has been entwined with the history of France since its founding in 1780. Each generation of Chaumet jewelers has looked to the natural world as a key source of inspiration, dreaming up ruby orchids, delicate laurel wreath tiaras, striking diamond starbursts, and a beguiling array of animals on necklaces, brooches, and headpieces. Gaëlle Rio and Marc Jeanson's book will delight all lovers of jewelry, art, and nature. More.
© 2023 Art Jewelry Forum. All rights reserved. Content may not be reproduced in whole or in part without permission. For reprint permission, contact info (at) artjewelryforum (dot) org