Have You Heard – Art Jewelry Forum
September 2023, Part 2
Art Jewelry Forum is pleased to share the news that members of our community find noteworthy. Is something missing? The success of this compilation of compelling events, news, and items of interest to the jewelry community depends on YOUR participation. If you're a member of AJF at the Silver level or above, you can add news and ideas to this bi-monthly report by going here. If you aren't a member, but would like to become one, join AJF here.
Listings gathered with assistance from Carrie Yodanis.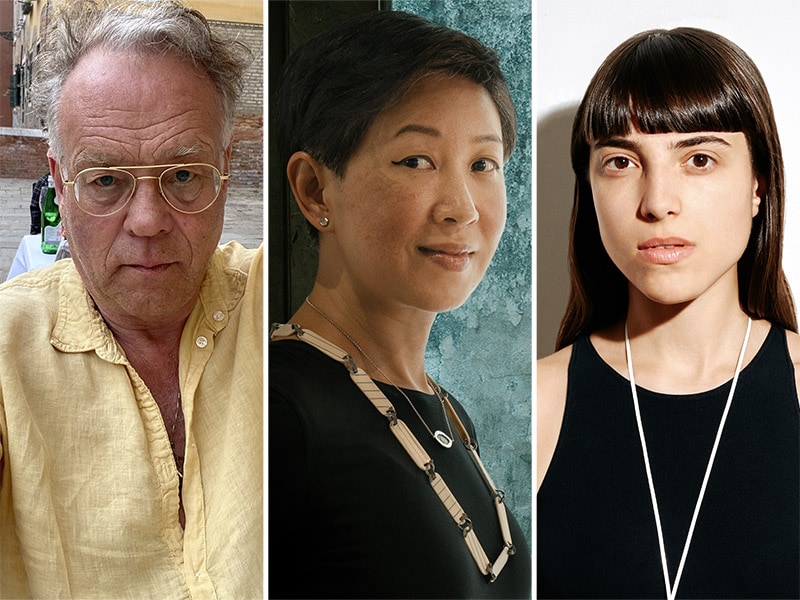 WIN $7,500 AND AN EXHIBITION IN MUNICH!
AJF's Young Artist Award acknowledges promise, innovation, and individuality, and advances the careers of rising artists. Artists aged 35 and under may apply for this international prize in contemporary art jewelry, which includes US$7,500 for the winner, as well as an exhibition during Schmuck, in March 2024, for the winner and four finalists, who will each receive $1,000. Applications accepted through November 6, 2023. Info.
THREE AJF LIVE EVENTS COMING SOON
AJF Live with Sulo Bee, October 4, 2023. Register here.
AJF Live with Khanya Mthethwa. The winner of the Susan Beech Mid-Career Grant will be our guest on October 25, 2023. Register here.
AJF Live Goes to South Africa, November 1, 2023. Register here.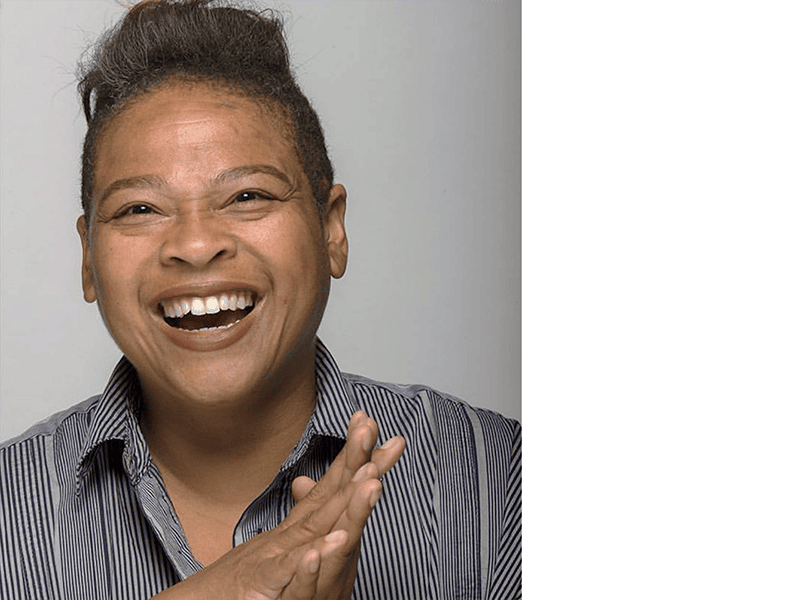 JEWELRY EVENTS
From trunk shows to jewelry weeks, auctions, lectures, symposia, and everything in between. See the list here.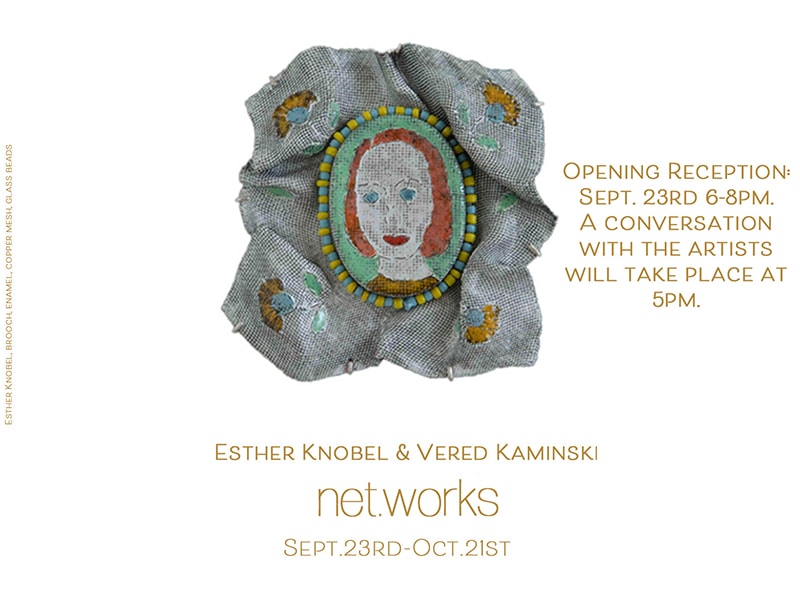 FEEL LIKE SEEING A JEWELRY SHOW?
Find these shows and many, many more on our dedicated exhibition page:
A Moth Climbed over Her Finger—A Collaboration: Lisa Walker and Mielle Harvey, at Platina through September 23
Silvie Altschuler & Coco Sung, at Galerie Noel Guyomarc'h through September 25
Grab Bag, at Baltimore Jewelry Center through September 29
Helena Sandström, at Four through September 30
Craig McIntosh and Fabrice Schaefer, both at Gallery Funaki through September 30
Jamie Bennett: Ten Thousand Hours, at Sienna Patti through October 8
Manual for Small Repairs: Jorge Castañón, at Jewelers'Werk September 23–October 13
Esther Knobel & Vered Kaminski: Networks, Gallery Loupe, Montclair, NJ, September 23–October 21
Story Hunters: Jana Machatovà & Peter Machata, at Thereza Pedrosa Gallery through October 22
Ute Decker & Christophe Tissot: Changement D'échelle/A Question Of Scale, as part of Paris's Parcours Bijoux, at Galerie Cipango October 3–29
Ring Redux, at New Orleans Art Museum through February 4, 2024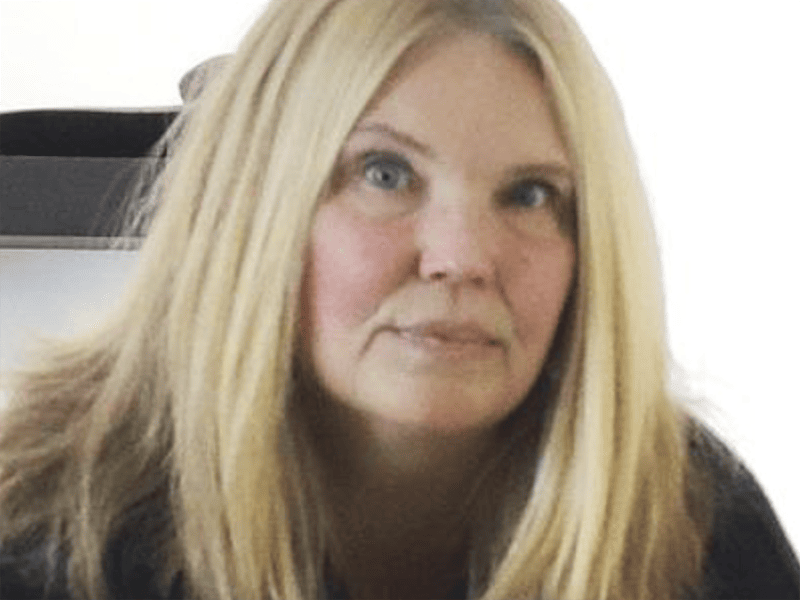 HEAR KRISTIN BEELER ON THE JEWELRY JOURNEY
The podcast touches on varied topics including why Beeler thinks metalsmithing and jewelry attracts people who like a challenge, how creating jewelry can be like creating an opera, and what young jewelry artists can learn by entering competitive exhibitions. Listen here.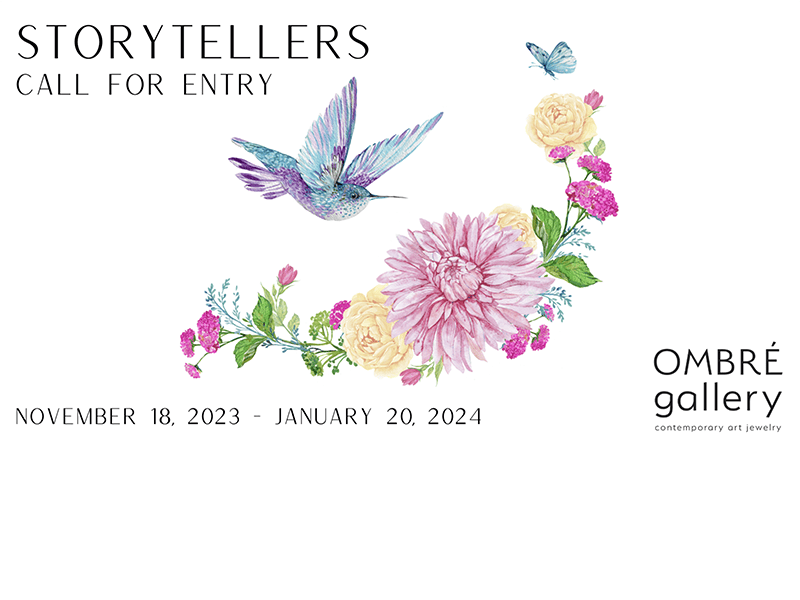 CALL FOR ENTRY—STORYTELLERS
This exhibition at Ombré Gallery will focus not only on the jewelry, but the artists' stories behind the work—revealing a memory, a truth, or something imaginary. The magic of storytelling has existed across cultures dating back over 30,000 years. Today, artists continue to share storytelling traditions, but have added modern methods such as social media, photography, performance, and videography to activate and showcase various forms of art and craft. Deadline: October 1, 2023. Info.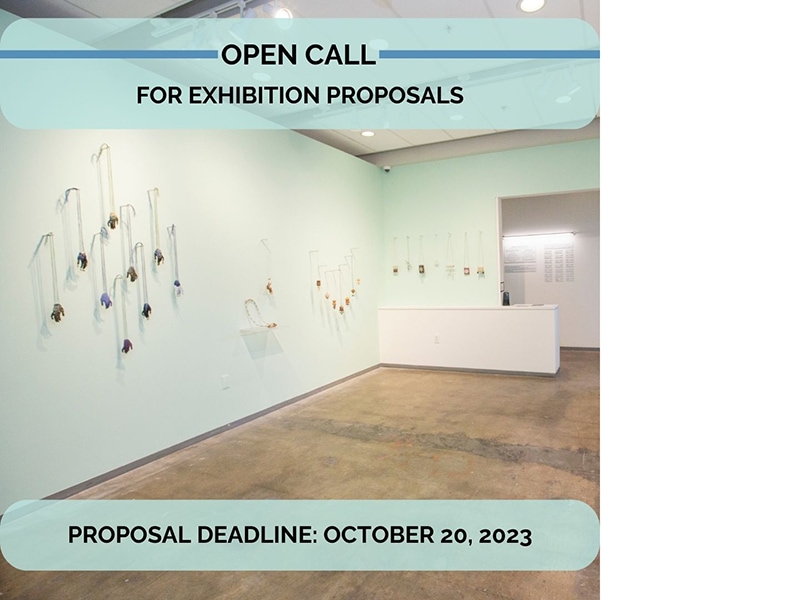 THE BALTIMORE JEWELRY CENTER SEEKS EXHIBITION PROPOSALS
Proposals, which are for BJC's 2024/25 gallery schedule, are not limited to jewelry, and might include thematic exhibitions or exhibitions showcasing an artist or group of artists. BJC is looking for exhibitions that explore the gallery setting in an unexpected way, seek to place jewelry and craft within a larger context, and expand connections in the community at large. The BJC's goal is to demonstrate unique curatorial viewpoints, expose its audience to fresh and emerging makers and ideas, and present art jewelry and metalsmithing in a broader art context. The institution is especially excited to see proposals that create a diverse and inclusive gallery space in order to elevate underrepresented voices. Deadline: October 20, 2023. Info.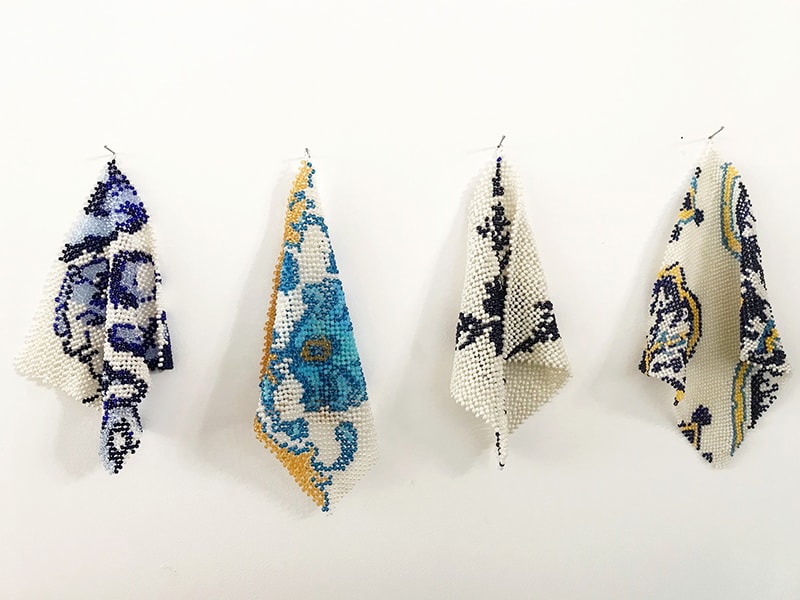 REVERSO CELEBRATES 25 YEARS WITH THE ROCK AND BEAD SHOW
Galeria Reverso, in Lisbon, invites you to celebrate its 25th anniversary with the duo-solo exhibition, The Rock and Bead Show, which highlights the creative works of Caroline Broadhead and Lin Cheung. September 25–November 24, 2023. Info.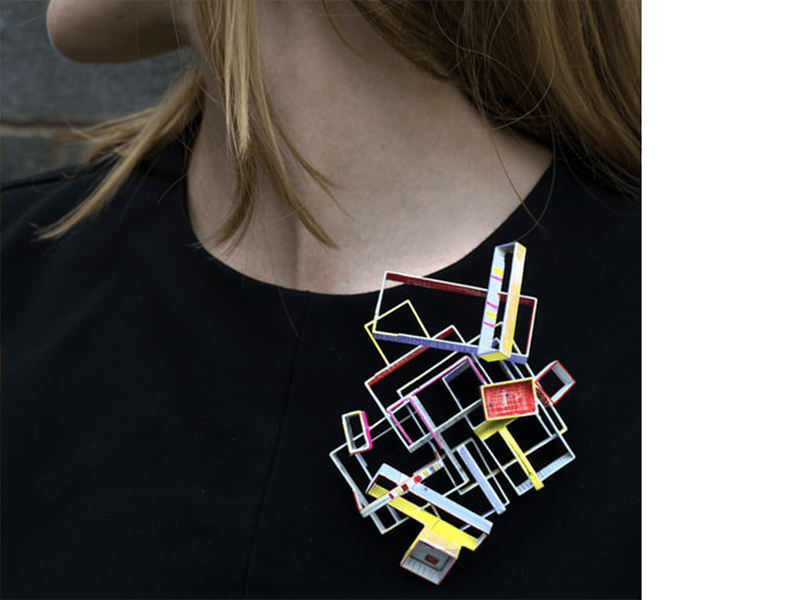 DEMITRA THOMLOUDIS TO TEACH WORKSHOP OCTOBER 18, 2023
Learn how to transfer laser-printed images to metal surfaces. This technique can also be used on multiple other materials, including wood and plastics. Afterwards, you'll talk shop and discuss hacks and best practices. Info and tickets here.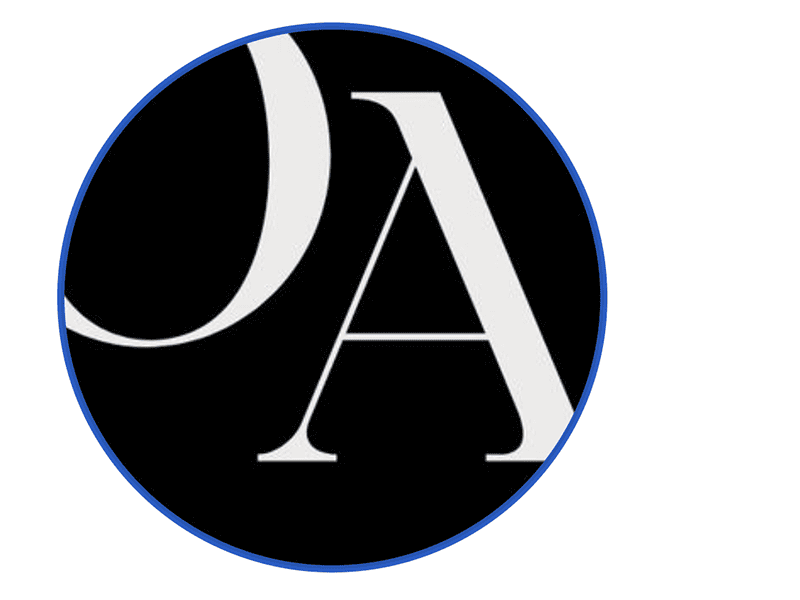 ROBERT SMIT TO GET LIFETIME ACHIEVEMENT AWARD
On September 14, 2024, Smit will receive the Archeometra Lifetime Achievement Award during the opening of the second edition of the Orizzonti d'Autore biennial in Asolo, Italy. To further honor Smit's career of more than five decades, the city's civic museum will host a retrospective of his work September 14, 2024–January 6, 2025.
WORD OF MOUTH: A GRILLZ DISCUSSION WITH RICH GRILLZ AND PEGGY PORTALS: SEPTEMBER 28
Baltimore-based jeweler, metalsmith, and cultural producer Tracey Beale will guide attendees through a conversation with Peggy Portals, of Common Rite Supply, and Orion Rich, of Rich Grillz, about the culture of grillz, their individual paths to becoming grillz artisans and business owners, while also diving into the intricate processes and practices they use in their work. Free. Info.
JEWELRY STANDS OUT AT JOHANNESBURG'S HANDMADE CONTEMPORARY FAIR
Though Africa is home to much of the world's gold and gemstones, jewelry artists instead went with imaginative material choices, celebrating and in some instances contemporizing traditional craftsmanship. More.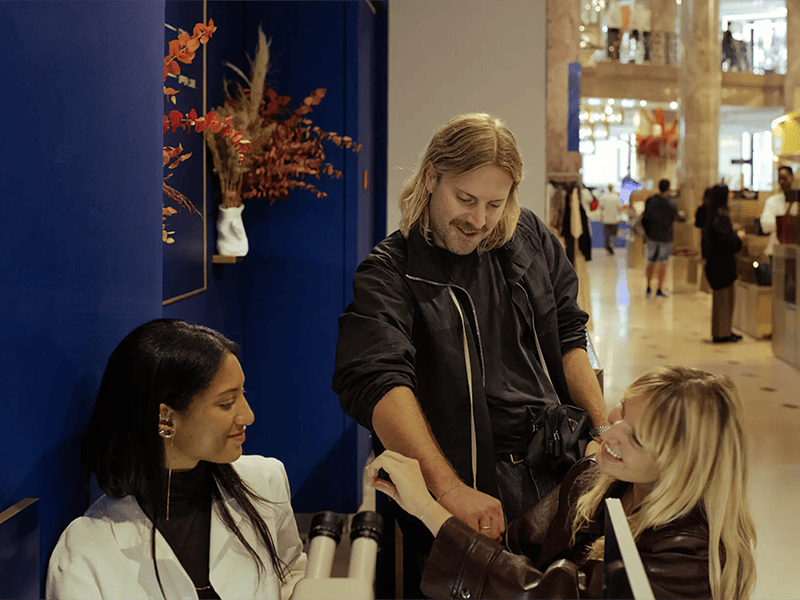 THE FRENCH FIND PERMANENT JEWELRY TRÉS COOL
"Customers like the idea of having a second-skin bracelet, which can be forgotten for its lightness, but remembered for its uniqueness," stated Nawal Laoui, the founder and owner of Persée. Says NYCJW's JB Jones: "I didn't foresee the trend would become a staple of a jewelry wardrobe in 2023, but it has." More. Want yours but can't get to Paris? Pistachios, in Chicago, sells and solders on permanent jewelry.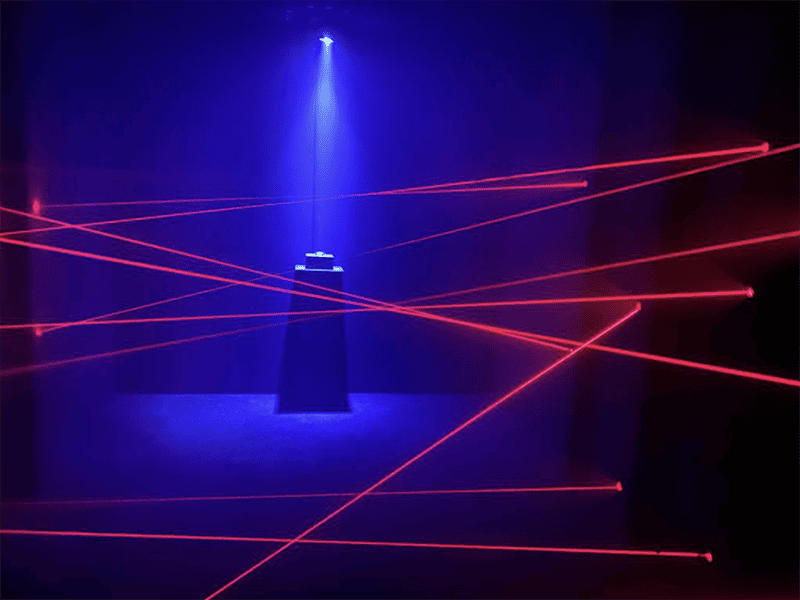 PULL YOUR OWN DIAMOND HEIST
Visit the Diamond Museum Amsterdam to experience the institution's new Laser Room. In an escape room-like setting, you walk into a dark room. On the other side of it is the biggest diamond ever. Lasers activate and the room fills with smoke. Your mission? Steal the stone! Maneuver acrobatically along the laser beams in order to nab it. If you hit a laser beam, an alarm goes off. Do you have the skill? Info.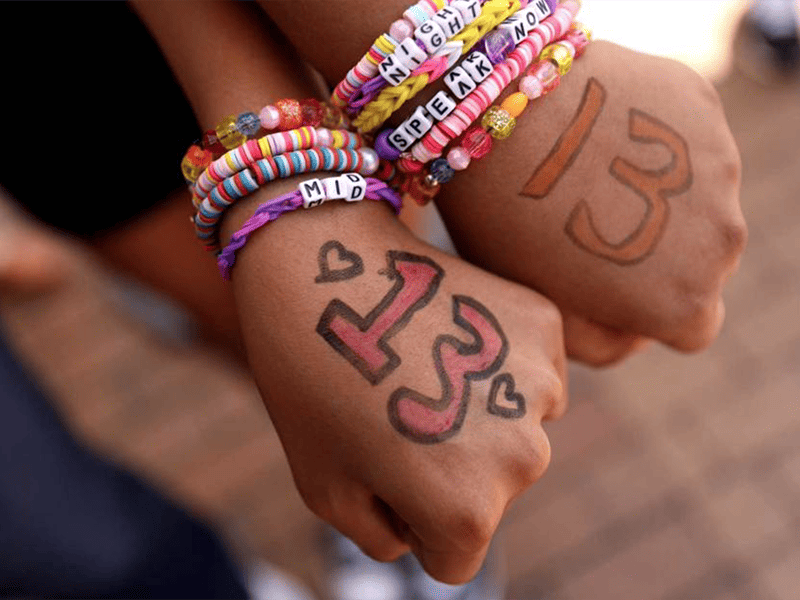 FRIENDSHIP JEWELRY AMONG MUSIC FANS
The exchange of friendship bracelets at Taylor Swift's Era tour has been the talk of the summer. More. Like the pin swaps among art jewelers, it's a great way for fans and celebrities to connect and form a community. But why the plastic beads? Why not the more sustainable and skilled woven friendship bracelets from summer camp?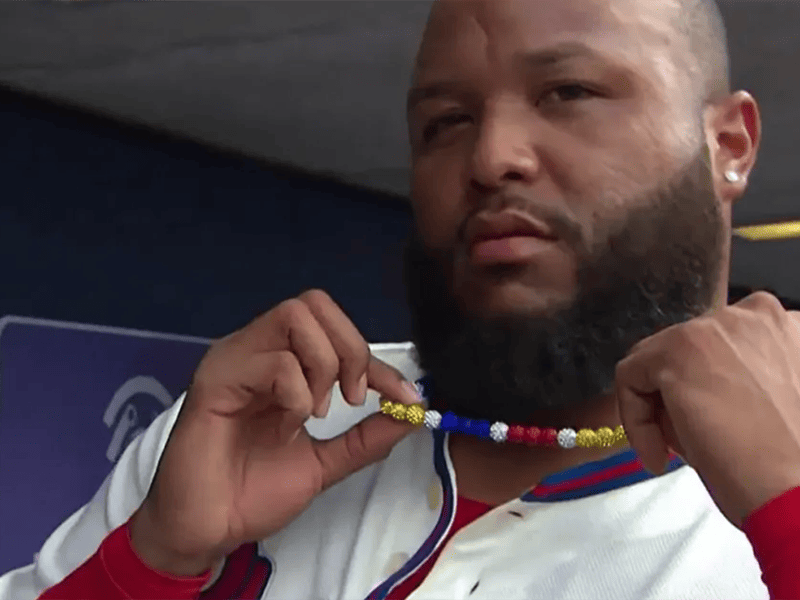 FRIENDSHIP JEWELRY AMONG BALL PLAYERS
Swifties aren't the only people using jewelry to build community. The Philadelphia Phillies's Jose Alvarado started making necklaces when he was on the injured list. He's made personalized bead necklaces for the team, which they wear during the games. More.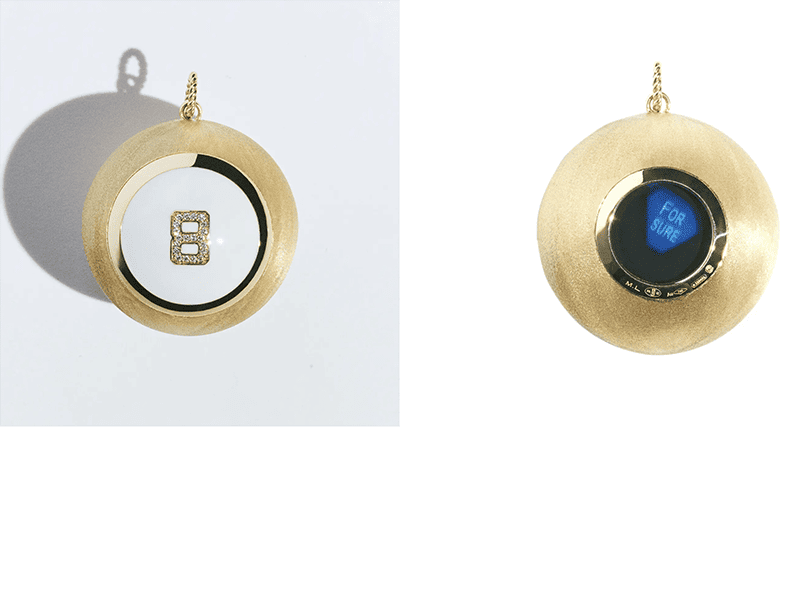 TOYS AS INSPIRATION FOR JEWELRY
The New York Times quoted Bella Neyman on the history of toy-inspired jewelry. She cited the contemporary studio jewelers emiko oye, Margaux Lange, and Lisa Walker as pioneers in the category. More.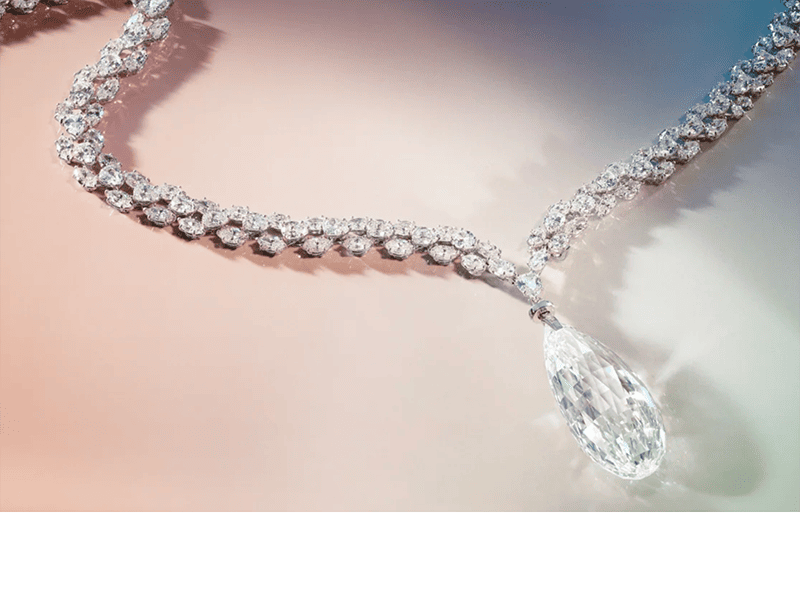 AUCTION CANCELLED
After record-breaking sales, Christies has cancelled the final auction of Heidi Horten's jewelry after criticism for its Nazi ties. More.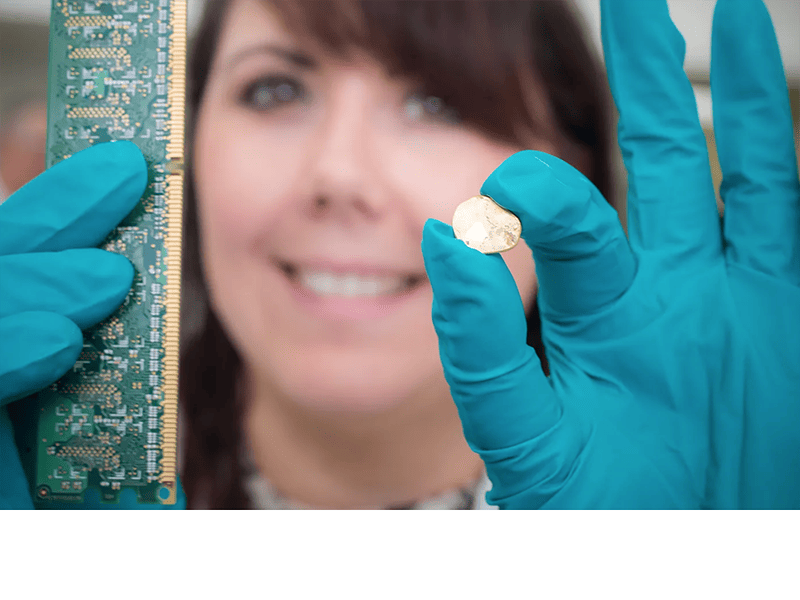 JEWELRY MADE FROM PHONES
This isn't about Lisa Walker's necklace. The UK Royal Mint has developed new ways to extract precious metals from old technology and has built a reprocessing plant to turn it into jewelry. The development is exciting but the jewelry, ho-hum. More.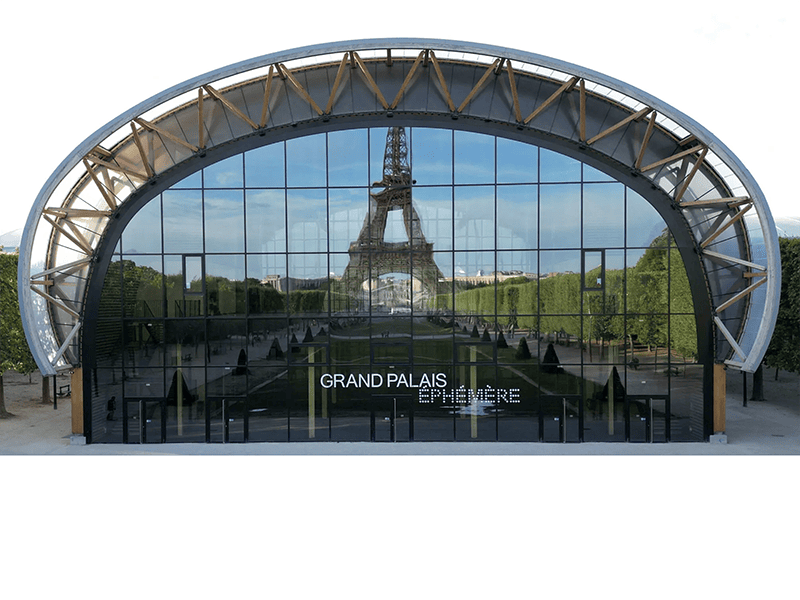 NEW JEWELRY FAIR SCHEDULED FOR 2024
The organizer of ArtVendôme says a lack of shows that are open to the public prompted him to plan the event in Paris. "The idea about the fair, for me, is a little bit like a Frieze" art fair, Richard Steeve Giraud said, offering a range of styles and prices for people who may not know whether, or why, they like jewelry. He also hopes it will draw young clients to jewelry in much the same way that Art Basel has drawn them to the art world. More.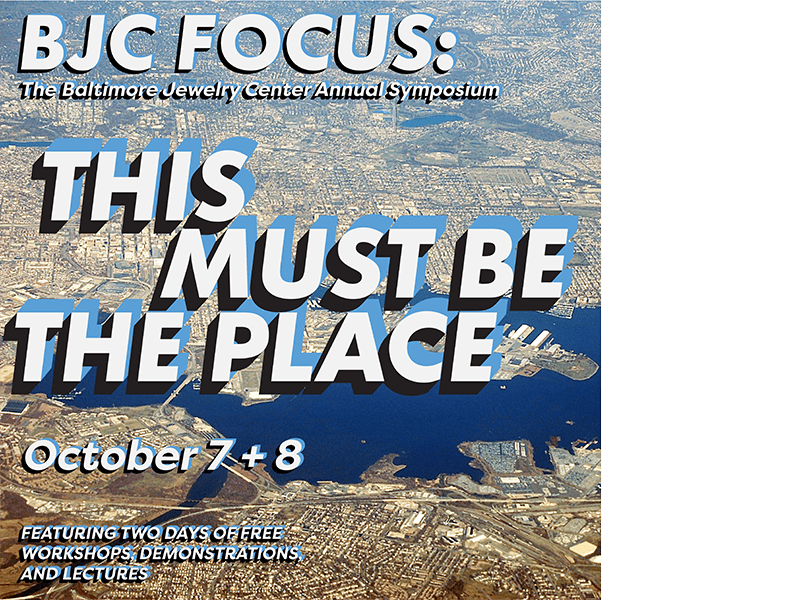 SYMPOSIUM: OCTOBER 7–8, 2023
BJC Focus is a free, annual symposium that features presentations, workshops, and demonstrations all centered around a particular theme. This year's two-day event will explore the complexities of place: how artists and makers utilize both the direct artifacts of locations and spaces, as well as memory and imagination, to inspire and influence their work. It will feature speakers whose work utilizes specific references to place, including: Demitra Thomloudis, Christina P. Day, Khanya Mthethwa, and Liesbet Bussche. The symposium will also feature a day of free workshops and demonstrations related to this year's theme of place.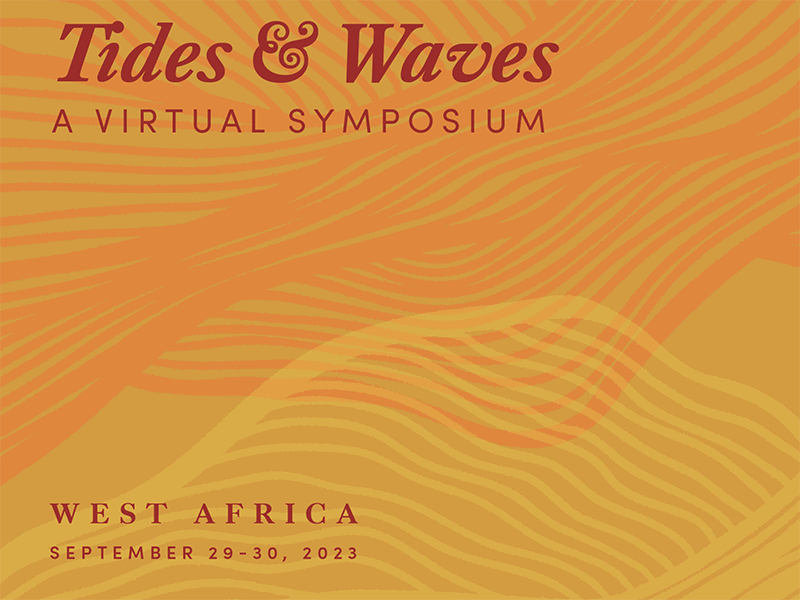 SNAG'S TIDES & WAVES SYMPOSIUM: SEPTEMBER 29–30, 2023
This symposium series explores the deep and continual flow of international ideas in contemporary jewelry and metalsmithing. The two-day participatory virtual event—focused on West Africa—will be filled with speakers, demonstrations, break-out discussions, practical tips, socializing, and more. Recordings available with registration. Info.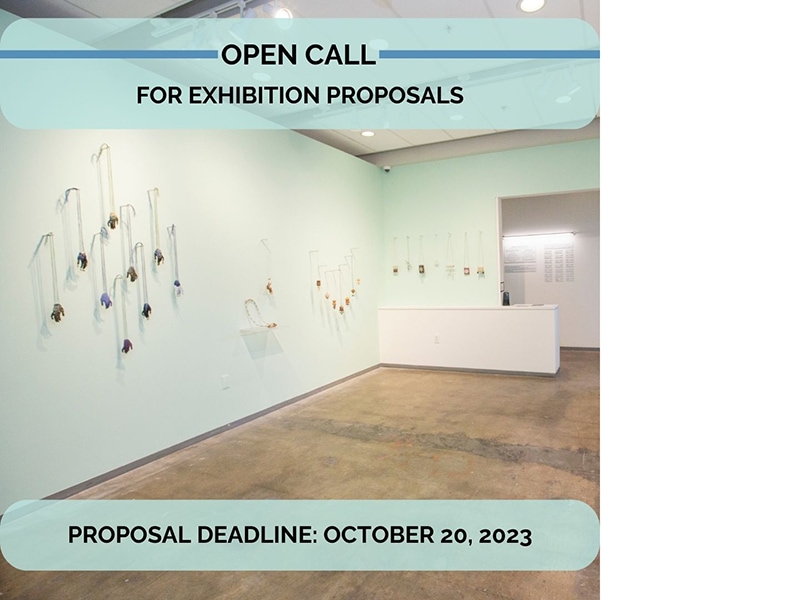 CALL FOR ENTRY—BALTIMORE JEWELRY CENTER
Image and artifact have the ability to transport us to places of memory and imagination. Distinct detritus speaks of a specific place, while concrete and rebar outline familiar landscapes that constitute more than mere architecture. Our personal maps of spaces define more than the physical territory of nation, identity, or memory. For this year's community challenge, we invite artists to create jewelry or personal objects that evoke a sense of place. How artists choose to interpret place may be political, personal, or associated with memory and imagination. Deadline: October 27, 2023. Info.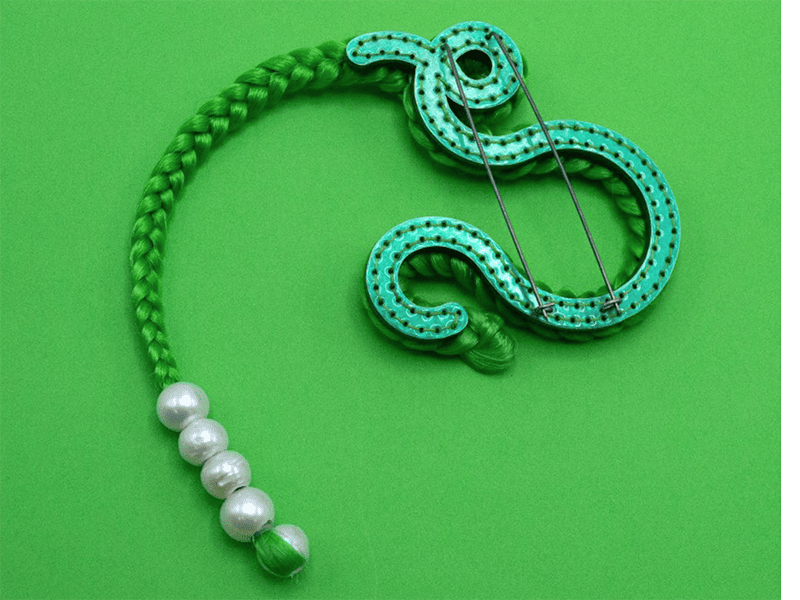 GRANT—CENTER FOR CRAFT
The Craft Research Fund Project Grant grants up to $15,000 awarded to support projects that encourage, expand, and support scholarly craft research in the United States. Deadline: October 5, 2023. Info.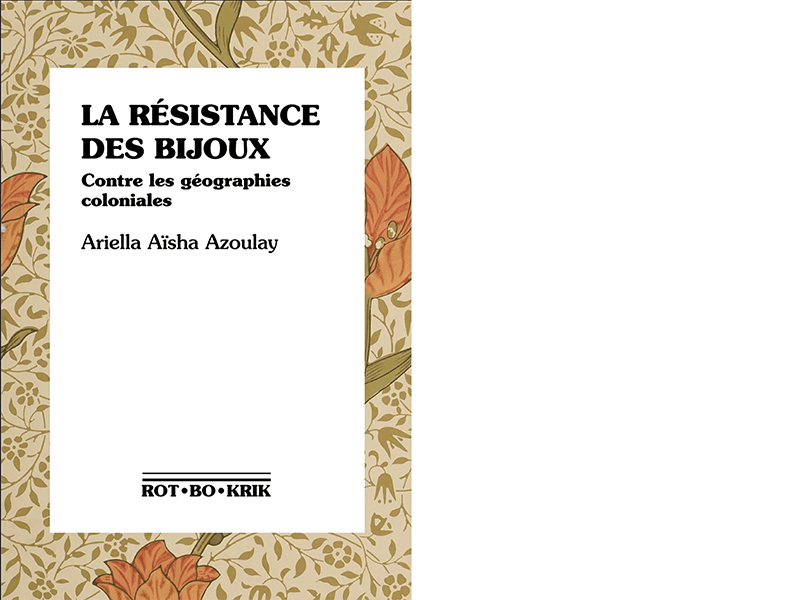 BOOK—LA RÉSISTANCE DES BIJOUX: CONTRE LES GÉOGRAPHIES COLONIALES
The Resistance of Jewelry: Against Colonial Geographies, by Ariella Aïsha Azoulay, in French. On her father's death, Azoulay discovered he wasn't a naturalized French Israeli, as he claimed, but an Algerian Jew from Oran, descended from generations of jewelers. In two autobiographical stories, the author deploys her family's history in fragments to draw a parallel between French colonialism in Algeria and Zionist colonialism in Palestine. She captures continuities in these imperial enterprises, including the denial of Maghrebi identity of Jews of North Africa and the methodical destruction of the secular entanglement of the Jewish, Arab, and Berber worlds. Info.
© 2023 Art Jewelry Forum. All rights reserved. Content may not be reproduced in whole or in part without permission. For reprint permission, contact info (at) artjewelryforum (dot) org