In Conversation with Atty Tantivit
The AJF Young Artist Award advances the careers of rising jewelry artists aged 35 and under by acknowledging promise, innovation, and individuality.
The winner receives a prize of US$7,500, and each of four finalists will get US$1,000. The winner and finalists will also be featured in an exhibition during Schmuck, in March 2024.
AJF will accept applications for the 2024 Young Artist Award through November 6, 2023. Go here to get the guidelines and to apply.
The award jury for this cycle consists of Ted Noten, Mallory Weston, and Atty Tantivit, who spoke with us for this interview.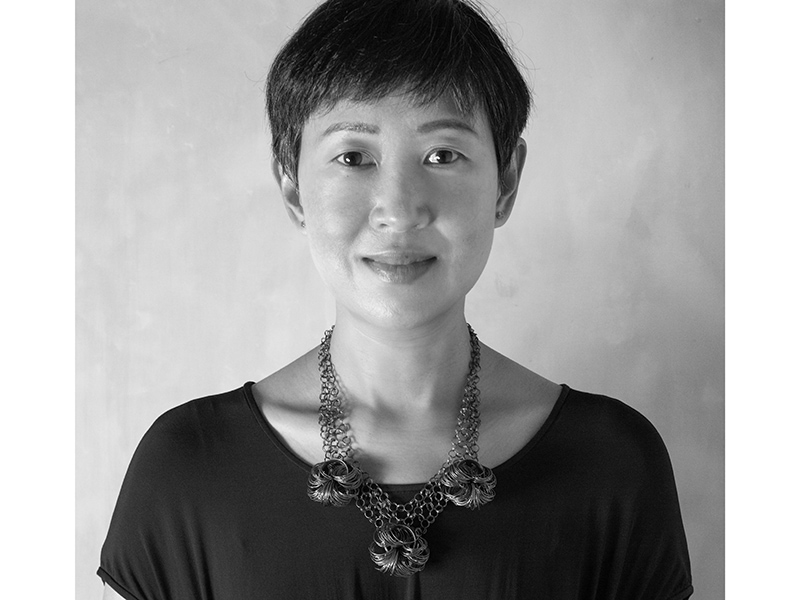 Marta Costa Reis: First, give us a little background. Please explain how you were introduced to contemporary jewelry and what you do now in relationship to it.
Atty Tantivit: I first found out about contemporary jewelry during my time studying jewelry-making in Italy, back in 2004. I had a chance to travel to the Netherlands and came across Louise Smit gallery[1] by chance. I was intrigued by the kind of works I saw in her gallery. It opened up my eyes. Before that I only knew about fine jewelry and fashion jewelry.
Now I run ATTA Gallery, a gallery in Bangkok, Thailand, that specializes in contemporary jewelry. Since 2021, after 11 years of being a "pure" contemporary jewelry gallery, I have promoted contemporary jewelry alongside other types of visual art forms. I also collect contemporary jewelry as well as contemporary art. I try to encourage art collectors to wear contemporary jewelry as well! I want people to view contemporary jewelry as another form of art, as wearable art, not just "jewelry," so that we can further broaden our audience.
These last few years have seen a lot of disruption and uncertainty. What surprises you most about the way younger generations respond to the fast-changing world around them?
Atty Tantivit: The innovative ways that they bring craft and technology—two things that in the past have gone in opposite directions—together in creating their works are very interesting and very "contemporary" to me. I'm not really surprised by their ability and agility to adapt, but am actually impressed by it. However, what surprises me is that some people go far beyond tangible objects, for example when they create their jewelry for avatars in the metaverse. It's conceptual in a way, but it's still hard for me to understand. I'm curious to see if the younger generations will appreciate actual/tangible objects less and less in the future, as this could disrupt our art and craft market.
What do you think is the single most important conversation for artists to be having today?
Atty Tantivit: The WHYs behind their practices. If artists know their WHYs, they will know WHAT kind of works they will make, HOW to position themselves in the market, WHO their clients are, and WHERE and how they need to have their works presented/sold in order to fulfill their WHYs.
This is one way to create a meaningful and sustainable career as an artist. And this would eliminate frustrations for many people involved in the process. You can tell that I am a big fan of Simon Sinek. 😉
Besides grants such as this one, in what other ways do you think that young artists can be encouraged and supported?
Atty Tantivit: Giving them opportunities to have their works exhibited alongside well-known/established artists in duo or small group exibitions is a good way to support them and to bring them to the forefront. Having works of the young generation of artists in dialogue with works by "masters" could raise their profiles and their significance in the field. Collectors going to see well-known artists' works will be exposed to younger artists' works, and that increases their chances of being seen and collected.
[1] Amsterdam's Galerie Louise Smit, which operated 1986–2012, was one of the four main Dutch jewelry galleries of its time. For more information about it, go here for an essay written by Liesbeth den Besten.