Khanya Mthethwa on Winning the 2023 Susan Beech Mid-Career Grant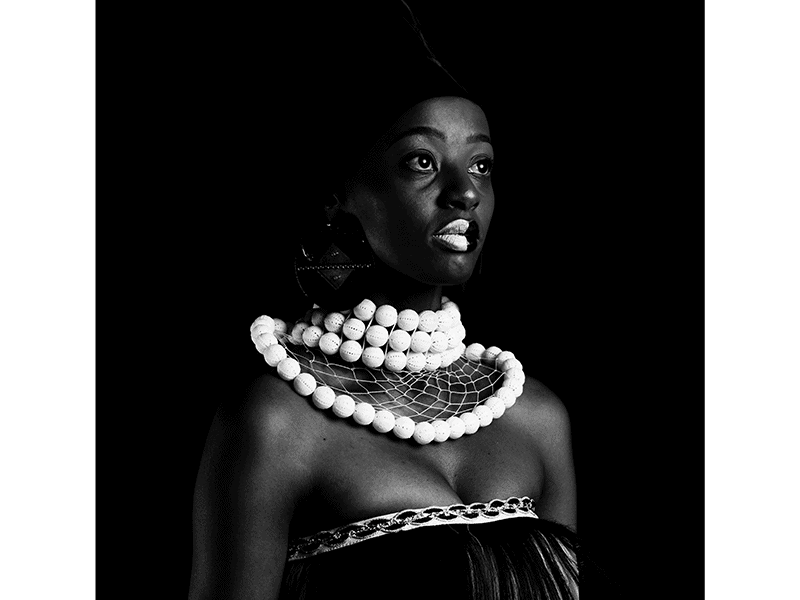 Established by San Francisco-based jewelry collector Susan Beech, the $20,000 grant aims to recognize a mid-career artist who has made a substantial contribution to the field of art jewelry.
The jury consisted of AJF founder Susan Cummins and the curators Beatriz Chadour-Samson and LaMar Gayles.
Khanya Mthethwa, who is from South Africa, took time from working on the design phase of her winning project to talk to AJF.
Stay tuned for our upcoming interviews with the two finalists, Catherine Blackburn and Rita Soto.
Nina Newman: Congratulations on winning the prestigious Susan Beech Mid-Career Grant, Khanya! Please tell us about yourself and your journey so far as a contemporary jewelry artist.
Khanya Mthethwa: Thank you. I was born and raised in Kwa-Zulu Natal in South Africa, and I have always had a passion for the creative industry. After matric, I decided that I wanted to be a diamond cutter, and I moved from Durban to Johannesburg to pursue my studies at the Harry Oppenheimer Diamond Training School, where I conducted a rough evaluation and diamond-cutting courses. After completing the training, I worked as a diamond cutter, whereupon I realized that I needed a job that allowed me freedom to be more creative. I enrolled at the University of Johannesburg to study in the Jewellery Design and Manufacture department, where I fell in love with the art of making jewelry and learned that there was a contemporary design aspect of jewelry.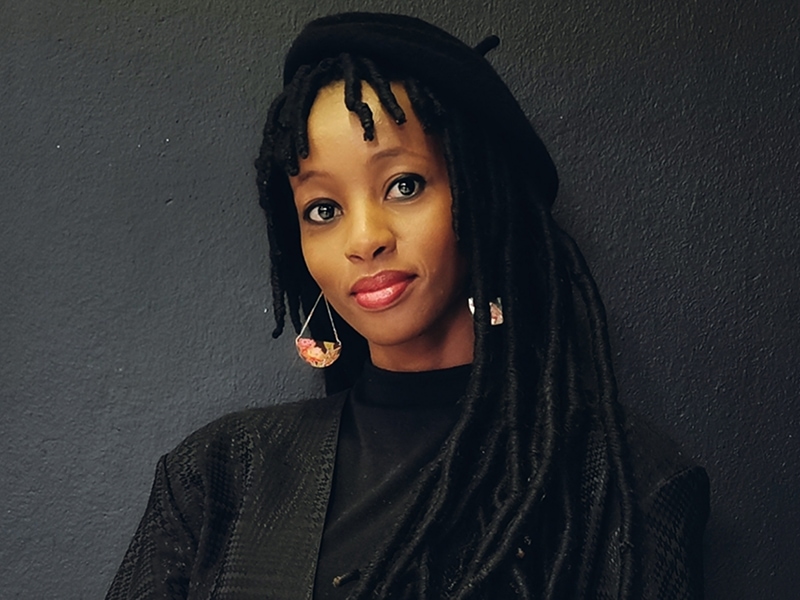 Your winning project integrates South African and African jewelry with fourth industrial revolution technologies. Please tell us more about this project.
Khanya Mthethwa: I will design and make jewelry inspired by Indigenous cultures using 3D printing. The 3D-printing techniques will enable me to design and create intricate pieces with shapes and patterns found in South Africa's Indigenous cultures. With 3D-printing, I will create large-scale art jewelry, small contemporary pieces, and 3D-printed ceramic ornaments that have a high level of detail and accuracy.
What does winning this grant mean to you?
Khanya Mthethwa: Winning this grant means I finally turn my grand ideas into finished products that I would have never been able to manufacture without this type of financial support within a two year timeframe.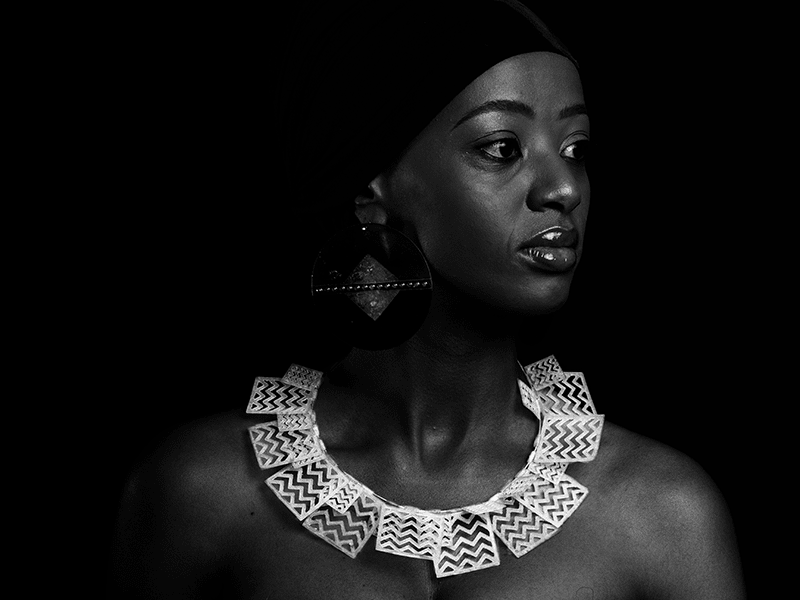 The contemporary jewelry movement in South Africa is represented by a very small number of artists. Why do you think this is the case? Do you think the country has enough educational institutions focused on contemporary jewelry? Is there enough exposure for South African artists locally?
Khanya Mthethwa: These are loaded questions but I will attempt to answer in a succinct manner.
There are several factors: The South African government does not provide sufficient support for the creative arts industry, including the jewelry industry. Businesses and skills can only be developed and thrive when designers have access to funding opportunities and government support. The contemporary jewelry market is relatively small and has a direct impact on the growth of the jewelry sector. From a consumer point of view, they tend to prefer buying traditional gold or diamond jewelry and do not consider contemporary jewelry valuable.
I think there are enough institutions offering jewelry design courses, and each tends to have different points of focus. However, for the most part existing institutions pay more attention to traditional jewelry techniques since this translates to local consumer needs. Consequently, contemporary research has received less attention.
With regard to exposure, there are not enough opportunities for talented jewelers to showcase their work.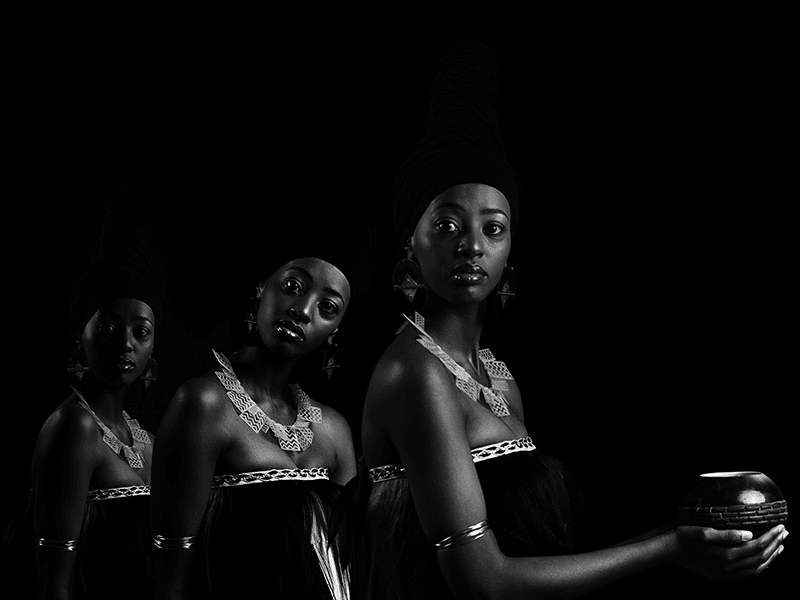 You have played a key role in establishing the South African Jewellery Week to give exposure to local jewelry designers. Tell us more about this.
Khanya Mthethwa: When I initially came up with the concept, it was because of seeing just how difficult it was for me to break into the industry, but I realized that my struggles were not unique in our field. I also observed that a major issue was that the consumer did not understand what contemporary jewelry is or the value it holds. I then approached a colleague and friend of mine, Thato Radebe, about the idea, and invited Mmeshi Nkadimeng to the team, and South African Jewellery Week was conceived.
We created a platform to provide contemporary designers with a platform to showcase what they do and for consumers to notice that there is value in contemporary jewelry. However, we have noticed and experienced that the lack of support, consumer education, and opportunities that jewelers experience in this country have made designers less enthusiastic to partake in platforms that have their best interests at heart. This speaks to the ripple effect created by the lack of government support which plays a role in designers seeing the benefits of their work being exposed on different platforms. It has also created a fragmented industry that is less about the community and more about individuals. However, we are taking time to strategize and find new ways to make designers more active and obtain potential sponsors on the board.
Do you think that there are features that identify South African contemporary jewelry, specifically when looking at the inspiration and materials incorporated in the works of local artists?
Khanya Mthethwa: I think the main feature is designers using South African history and identity politics as inspiration. Materials tend to vary depending on each designer's narrative or brand identity.
What are the main obstacles a contemporary jewelry artist faces in South Africa?
Khanya Mthethwa: Access to funding, lack of consumer engagement, and lack of support from the jewelry-governing body, let alone the government.
As an educator and an artist, what do you think about the future of the contemporary jewelry movement in South Africa, Africa, and globally?
Khanya Mthethwa: In South Africa and Africa, I think there is a bright future, even though there is much work to be done. Globally, local designers have started cementing themselves and becoming good representations of the talent they have in the country. It can only become greater from this point on.
What role do you think technology is playing in the future of contemporary jewelry?
Khanya Mthethwa: Technology provides designers with the opportunity to be more innovative and makes it possible for jewelry ideas to be limitless.
What are you currently working on, and what are your future plans?
Khanya Mthethwa: I am currently working on the Susan Beech award project, creating and developing designs that push my limits as a jeweler using technology. I am excited about the next few months, as I will move from the design phase to prototyping.
Please tell our readers about something interesting you've seen, read, or heard recently.
Khanya Mthethwa: I find it interesting how as the dollar is losing its global dominance, it gives way to alternative markets that are emerging. It would be interesting to see how this shift in power dynamics impacts designers and consumers across different regions.