KIL N.Y.C. unveils Dentata collection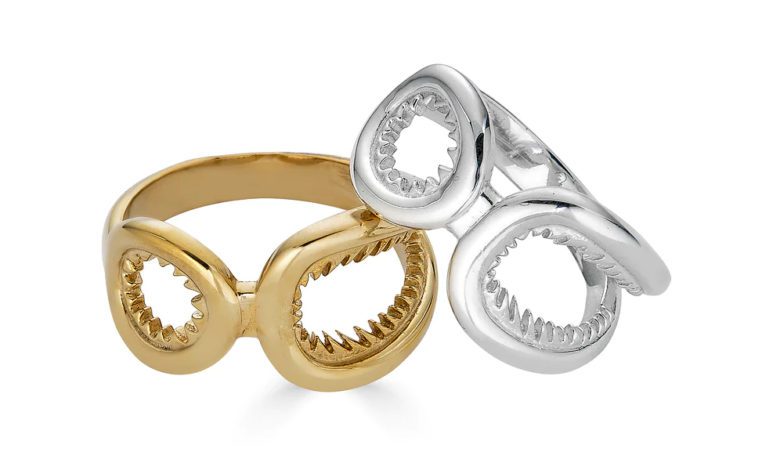 KIL N.Y.C has launched its latest collection entitled Dentata inspired by "playful spin on a modern myth".
According to designer Konstantinos Leoussis the new designs are inspired by myths about women with teeth in their vagina.
Styled on an 18 inch chain, the Dentata Pendant shows this spiky design laid flat, creating a teardrop shape to elongate the neck.
The Dentata Ring features the same spiky design, curved around the finger, mimicking the way the chastity belt would have been worn.
Both designs are made to order and available in sterling silver, 18k yellow gold over sterling silver, and 14K yellow gold.
Leoussis said: "We wanted to create an empowering, yet fashionable, ring and we believe we succeeded. I have kind of a twisted sense of humour and love for all things taboo, so this felt like the perfect way to pay homage to the feminist movement while staying true to myself. The pieces feel like a fun dirty secret, granting power only to those that recognize the symbol."
The company stated that 10% of each sale will be donated to Her Justice, an organisation dedicated to assisting women living in poverty in New York City.