Laings launches Burns Night collection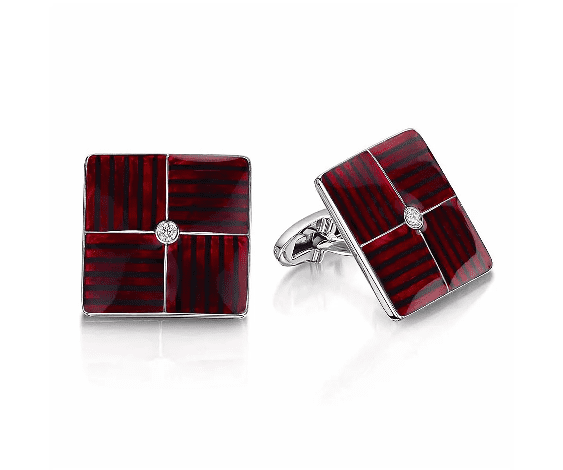 Scottish jeweller Laings has launched its Burns night collection inspired by the works of Robert Burns.
The main items in the collection include the 'O my Love is like a red, red rose' ring, an 18ct White Gold 1.95ct ruby and diamond ring inspired by Burns' love poems and the 'You seize the flower, its bloom is shed', a Mikimoto 18ct yellow gold diamond and Akoya Pearl Flower pendant coloured purple like a thistle.
The collection also includes a pair of cufflinks named 'The best laid schemes o' Mice an' Men'. The cufflinks are made of sterling silver square red and black enamel diamond.
There are also a number of products designed with Scotland in mind including the Tae a Thistle necklace and the My Bonnie Lass ring.
Burns night is celebrated in Scotland on 25 January and is the celebration of the bard of Scotland Robert Burns.