Maya adds 369 ring to its Out of Office collection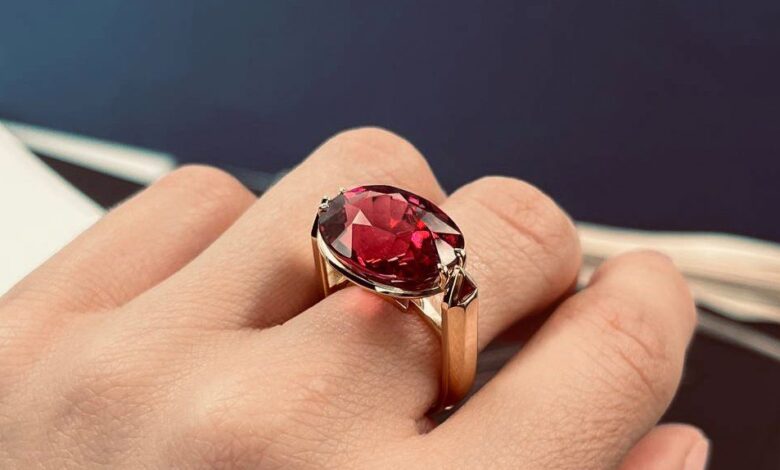 London-based fine jewellery brand Maya Gemstones has added a new Nikola Tesla-inspired ring, 369, to its Out of Office collection.
The ring is made of 18ct yellow gold and has a bespoke 12.32ct oval-cut rubellite as its central stone.
The gem is flanked by two intricate pencil designs, each with a 'Maya cut' ruby on the nib.
The underside of the ring features triangular detailing which is inspired by the brand's signature cut. The ring is also engraved with the number 369 – reflecting the fact Tesla said that the number sequence 369 was "the key to the universe, a code to initiate divine correspondence.
The Out of Office collection was introduced at Paris Fashion Week in 2019 and is inspired by the fact you never stop learning in life, and features pieces based on pencils, paperclips, and rulers.
The paperclip pieces in the range can be linked together or worn stacked.
Maya Gemstones has continuously updated the collection, with the introduction of "bigger", "chunkier" pieces and recently also added more architectural paperclip earrings with diamond charms.