OMG, Have You Heard – Art Jewelry Forum
April 2023, Part 1
Art Jewelry Forum shares the news that members of our community find noteworthy. Is something missing? The success of this compilation of compelling events, news, and items of interest to the jewelry community depends on YOUR participation. If you're a member of AJF at the Silver level or above, you can add news and ideas to this bi-monthly report by going here. If you aren't a member, but would like to become one, join AJF here.
Listings gathered with assistance from Carrie Yodanis.
AJF LIVE with MONIKA BRUGGER: APRIL 12, 2023, 12 P.M. EST
Monika Brugger's new body of work, Fliegenschmuck, is an invitation to her garden teeming with flies—or Fly Jewels. A multitude of flies and insects with huge antennas appear on these necklaces. What are these repulsive bugs that invite themselves to be worn? These ubiquitous animals, long seen in paintings, tell us about our vanities and our lives. Vanities dear to the artist, so seductive, annoying, and repulsive. Register here.
AJF LIVE GOES TO MEXICO: APRIL 26, 2023, 12 P.M. EST
We will meet with Lorena Lazard, who will introduce us to her own work and that of three other important contemporary jewelry makers in Mexico: Cristina Celis, who produces work made from stoneware, porcelain, and silver that speaks about memory, daily rituals, and everyday life; Martacarmela Sotelo, who retired as the chair of textile and fashion design at CENTRO Mexico but continues to lectures there, in the postgrad jewelry course; and Raquel Bessudo, whose pieces have a strong link to textiles and experiment with painting and mixed media. Lazard was selected for Schmuck in 2017 and was a finalist in 2021's Enjoia't exhibition. She organized and co-curated La Frontera: Encounters Along the Border. Register here.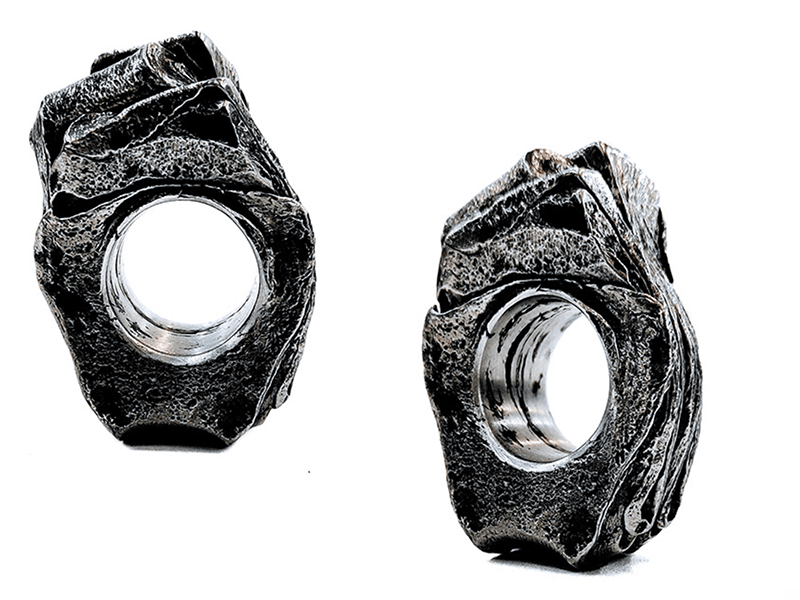 FEEL LIKE SEEING A JEWELRY SHOW?
Find these listings and many, many more on our dedicated exhibition page:
Maral Rapp, at Gallery Lulo, starts April 3, 2023.
Teresa Milheiro and Tanel Veenre, at Galeria Reverso through April 21, 2023.
Janne Peltokangas, at Four Gallery through April 29, 2023.
Reflected Bodies: Sharon Portelance, Jewelers'Werk, April 1–May 3, 2023.
Nicole Jacquard: Stories from Scotland, at Pistachios, April 6– May 7, 2023. Reception May 4.
Fliegenschmuck: Pour Les Precieuses Presque Ridicules, at Galerie Noel Guyomarc'h April 1–May 13, 2023. Reception April 15, with artist Monika Brugger present.
Colorful Minds, at the Baltimore Jewelry Center April 7–May 19, 2023.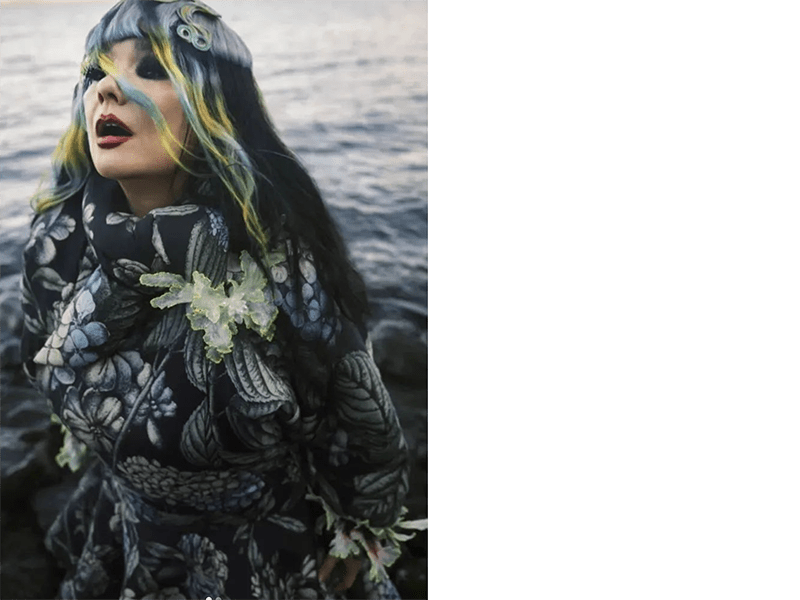 BJÖRK WEARS JEWELRY BY CARINA SHOSHTARY
The Icelandic musician's latest album is called Fossora. "She calls Fossora her mushroom album," says Shoshtary on IG, "and funnily enough many of my recent pieces are based on the shapes of the diverse mushrooms which I can find here in the forest." Björk is shown wearing the Irrlicht brooch and Shapeshifters, which were inspired by bracket fungi, the kind that grows out of tree trunks.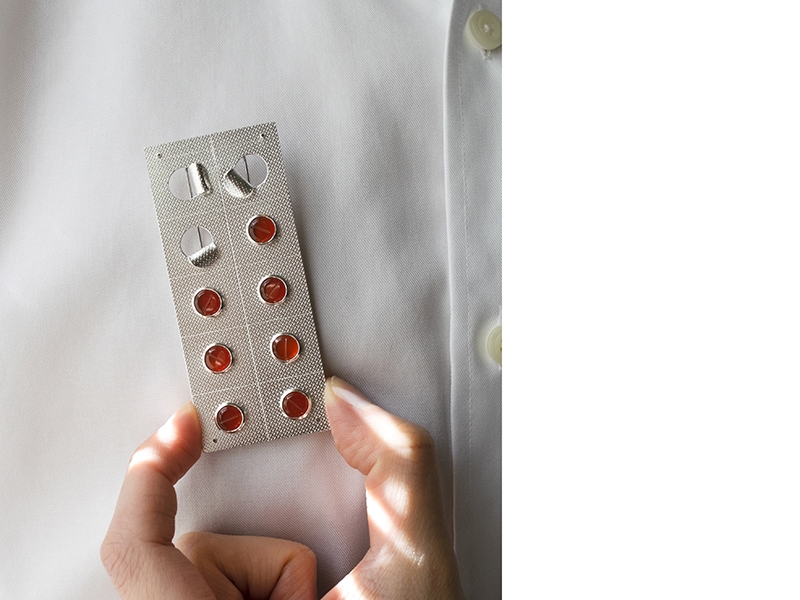 MAD ABOUT JEWELRY, APRIL 25–29, 2023
April 25–29, the Museum of Arts and Design will present MAD About Jewelry, its annual benefit sale of contemporary jewelry featuring designs from 50 emerging and acclaimed international jewelry artists. All the artists, from 20 different countries, will be present. MAD About Jewelry has become known as the ultimate pop-up shop for contemporary, artist-made jewelry, where collectors and jewelry enthusiasts have the rare opportunity to meet and acquire pieces from some of the most innovative creators in the field. In addition to jewelry in precious metals and semiprecious stones, there will be work in many alternative materials that include 3D-printed nylon, glass, wood, leather, and repurposed, recycled materials. MAD About Jewelry is free with Museum admission.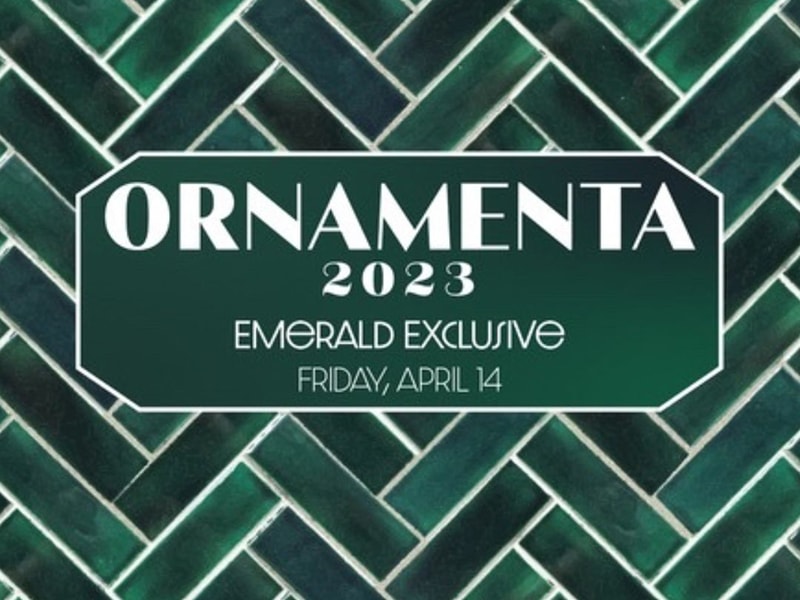 ORNAMENTA: EMERALD EXCLUSIVE, FRIDAY, APRIL 14, 7–10 P.M. EST
Join the Baltimore Jewelry Center for an exclusive fundraising event. Limited to only 35 tickets, this intimate evening will feature a custom meal and open bar along with captivating demonstrations and special guests that highlight the artistry and magic of jewelry and metalsmithing. This special evening will provide crucial funds to sustain the BJC's many programs! Buy your ticket.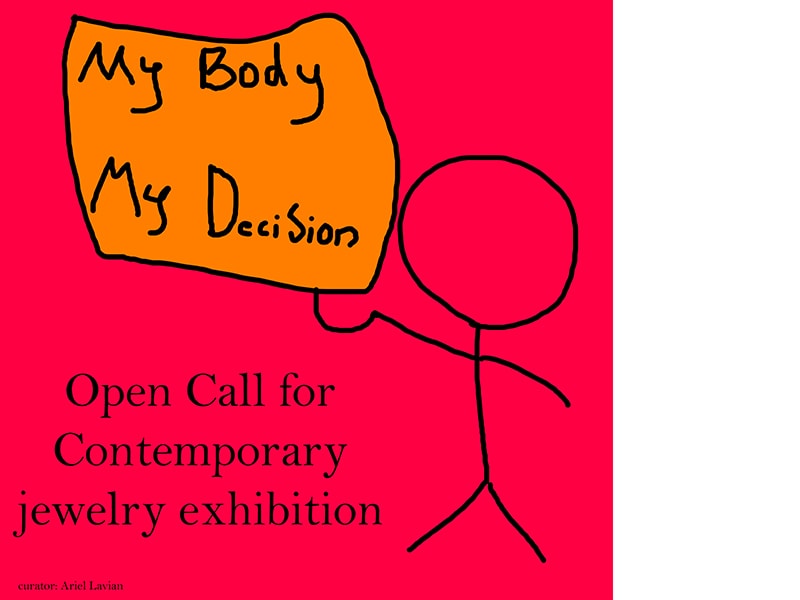 CALL FOR MY BODY—MY DECISION CONTEMPORARY JEWELRY EXHIBITION
Deadline April 6, 2023! The world is moving toward extremism. People tell you how to dress, ban abortions, dismiss LGBT rights, there's racism, you name it … and curator Ariel Lavian is worried! "The jewelry community must not sit on the sidelines and remain silent!" he says. The exhibition is open to professional and emerging artists working in jewelry. Artists of any nationality may submit 1–3 pieces. Works must relate to the theme. Additional information. Questions? Email mybodymydecision2023 [at] gmail [dot] com.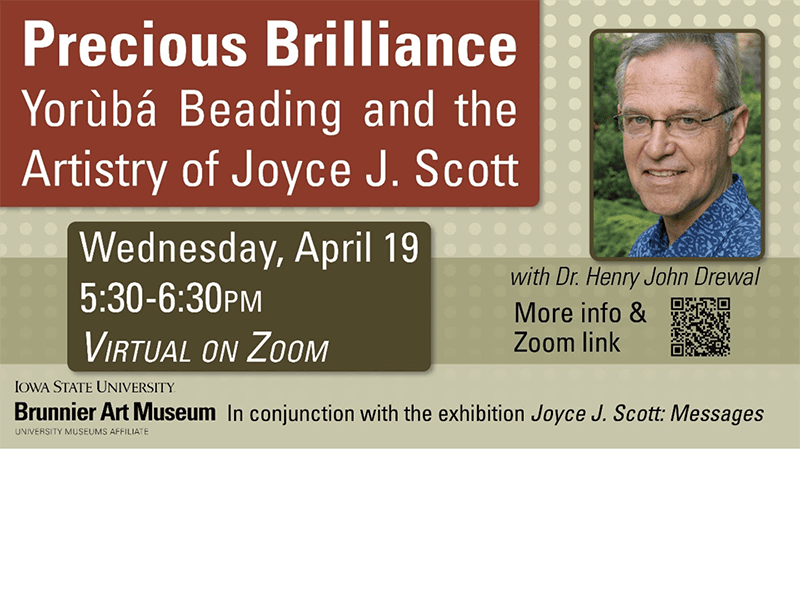 ONLINE LECTURE—PRECIOUS BRILLIANCE: YORÙBÁ BEADING AND THE ARTISTRY OF JOYCE J. SCOTT
Inspired by African and global traditions, Joyce J. Scott transforms ancient beaded story-telling with ever-inventive newness, humor, serious playfulness, and power. Presented by Dr. Henry John Drewal, Evjue-Bascom Professor Emeritus of Art History and Afro-American Studies at the University of Wisconsin-Madison. April 19, 2023, 5:30–6:30 p.m. (US Central). Register here.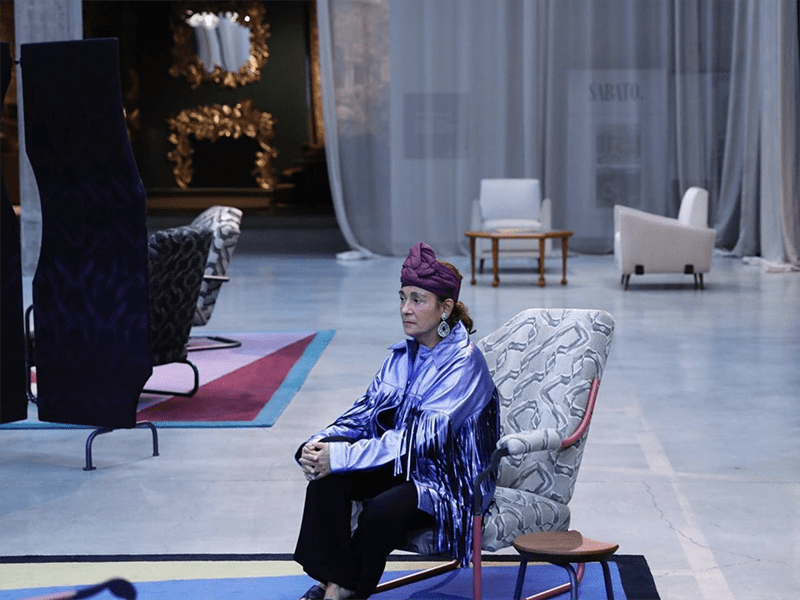 "COLLECTING OBJECTS IS LIKE COLLECTING STORIES"
So says Iranian-born gallerist Nina Yashar, of Italian gallery @nilufargallery. @ninayashar talks to Carole Marshal in the recent issue of @nomasmagazine, which is dedicated to Milan.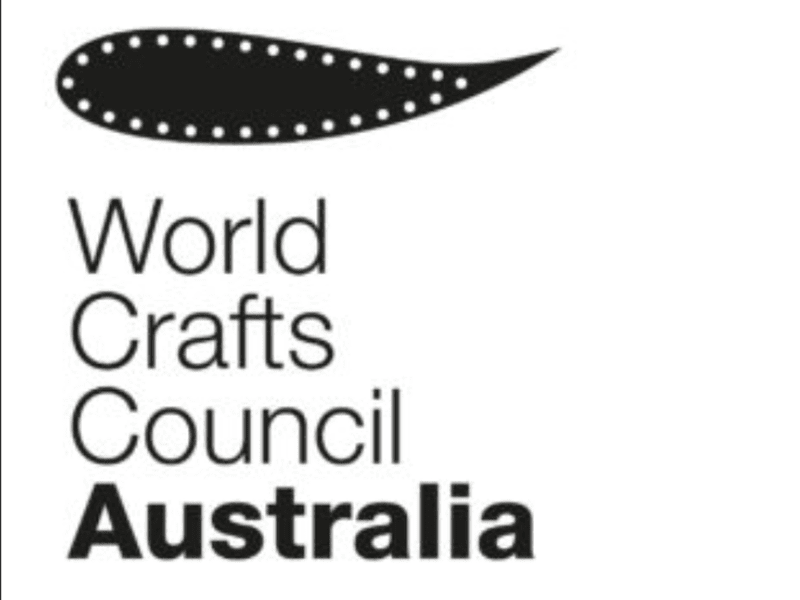 PRESENTATION: CONTEMPORARY JEWELLERY IN AUSTRALASIA
The World Crafts Council – Australia talks to the organizers of Nelson Jewellery Week and Radiant Pavilion, as well as speakers from Australia's Jewellers and Metalsmiths Group, about the aims, logistics, and outcomes of pulling together these important large-scale events. Online, April 11, 2023, 6­–7 p.m. (AEST, Melbourne). Register here.
NEW ONLINE JEWELRY MAGAZINE: MELTING POT
This joint project between Schmuckmuseum Pforzheim and Qompendium showcases treasures dating as far back as the 3rd millennium BC through to contemporary art jewelry. You'll find essays, think pieces, questionnaires, books, podcasts, and special international events. Check it out.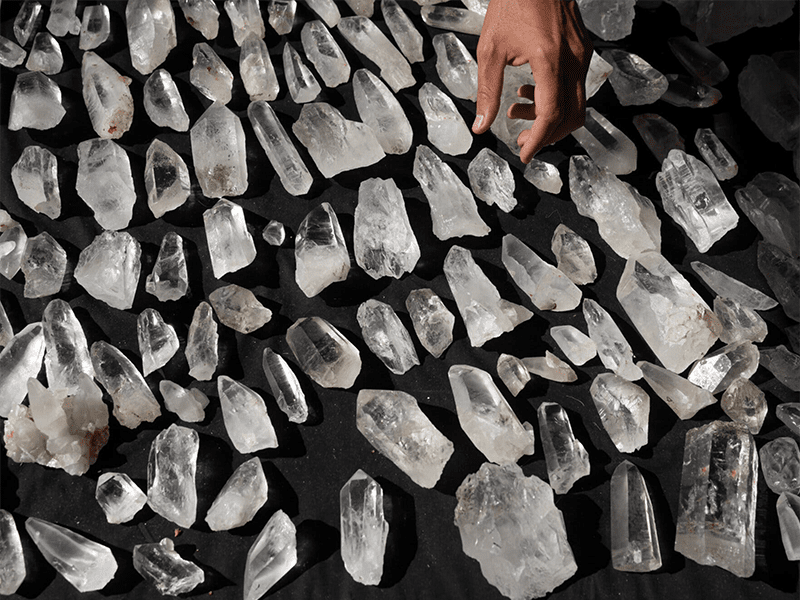 BRILLIANCE IN THE SONORAN DESERT
This year's Tucson GemFair as told from the experiences of five jewelers. Read it in the New York Times.
THE FINANCIAL TIMES REPORTS ON SCHMUCK
"Whether through playfulness, a desire to shock, the use of unusual materials, or unexpected subject matter, this year's Schmuck showcased a group of jewellers demonstrating all the ambition and intensity you would expect to find among any group of contemporary artists," writes reporter Caroline Palmer. "If there was a shadow over this year's event, it was that some experts worried whether enough new collectors and gallerists were coming through. But, for now, it remains a key calendar fixture for anyone interested in the space where art meets jewellery." Read the article.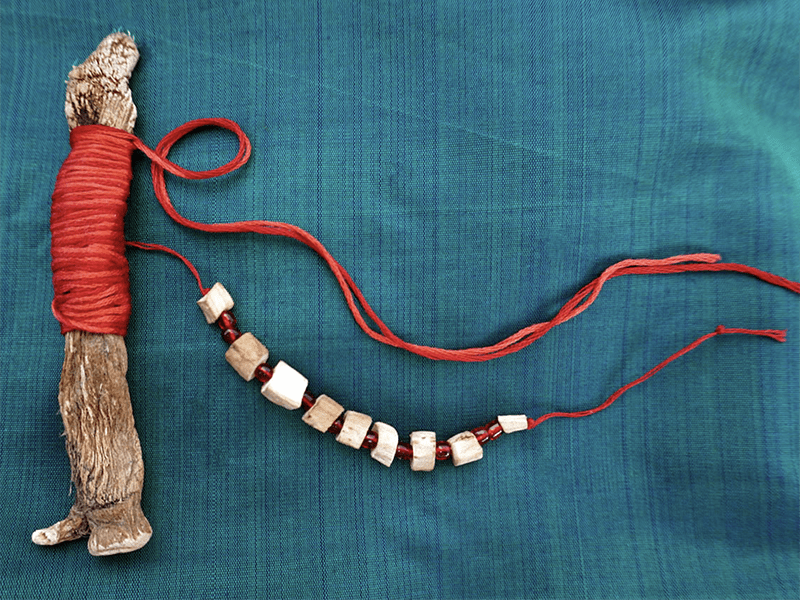 JEWELRY MADE WITH HERBS PROTECT CHILDREN FROM HARM
Imagine walking into a store to purchase "the herb that must not be named." Chances are you'd return empty-handed. But at a medicine shop in India, the shopkeeper asks if the herb is for jewelry. Vasambu, the wondrous child-rearing herb, is never referred to by name, especially after sunset, since it's considered to have magical properties. Divya N talks about making the vasambu korvai (bracelet) gifted to newborns. In Garland.
MICKI LIPPE'S ARTIST TALK FOR LOOSELY HINGED IS SOLD OUT
Andy Cooperman and BIMA's chief curator, Greg Robinson, will join the discussion during Lippe's talk, which is scheduled on April 8, 2023, at 3 p.m. The exhibition, Loosely Hinged, at the Bainbridge Island Museum of Art, will close June 4, 2023.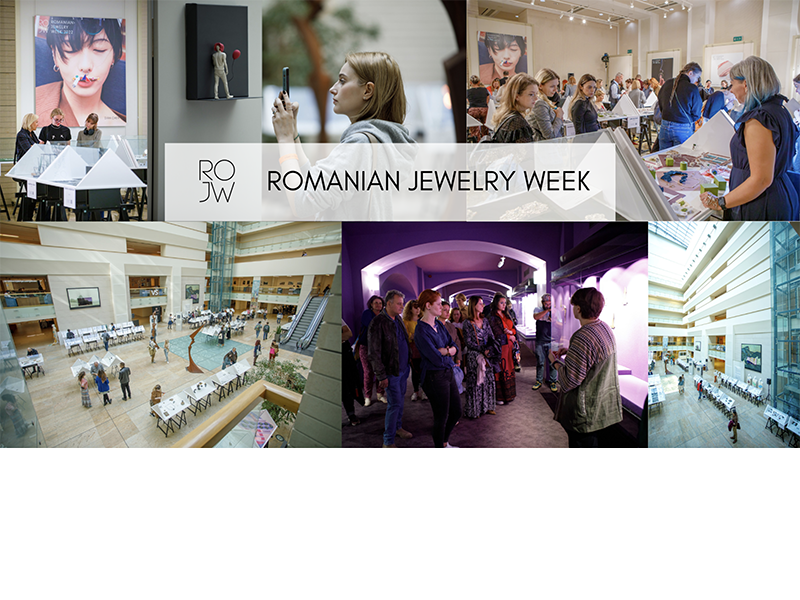 APPLICATIONS FOR ROMANIAN JEWELRY WEEK CLOSE THIS WEEK
Open to designers in Romania and worldwide, emerging as well as established, that activate in the field of contemporary jewelry. Deadline: April 7, 2023. Info.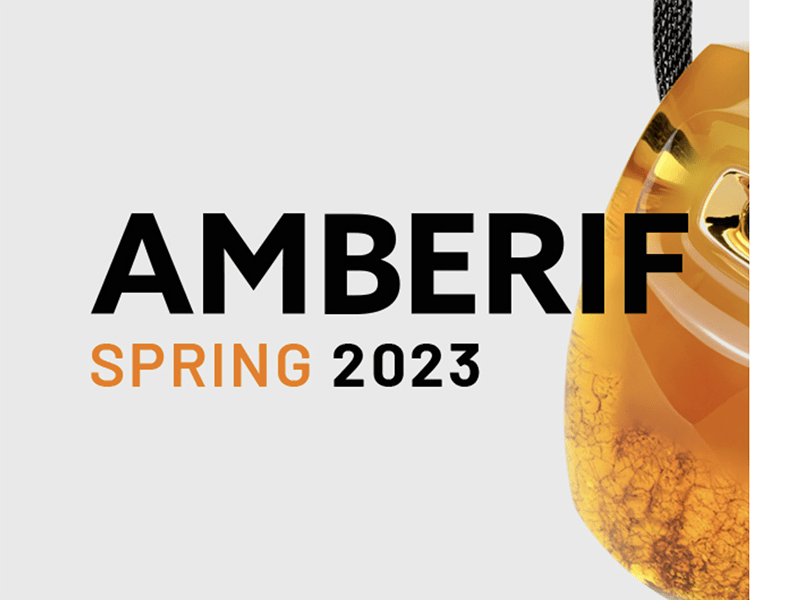 AMBERIF: MARCH 22–25, 2023
Everything amber, in Gdansk, Poland. Info.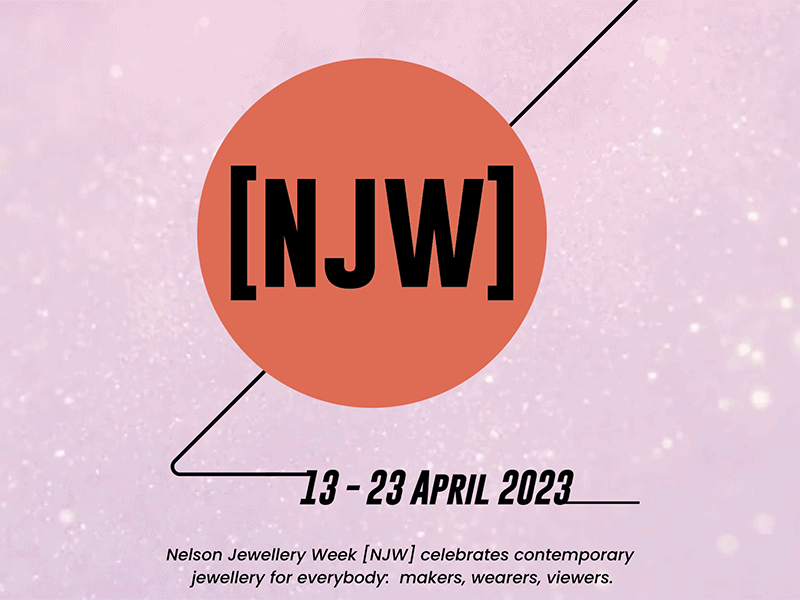 NELSON JEWELLERY WEEK: APRIL 13–23, 2023
With workshops, exhibitions, and events, Australia's NJW celebrates contemporary jewelry for everybody:  makers, wearers, viewers. Info.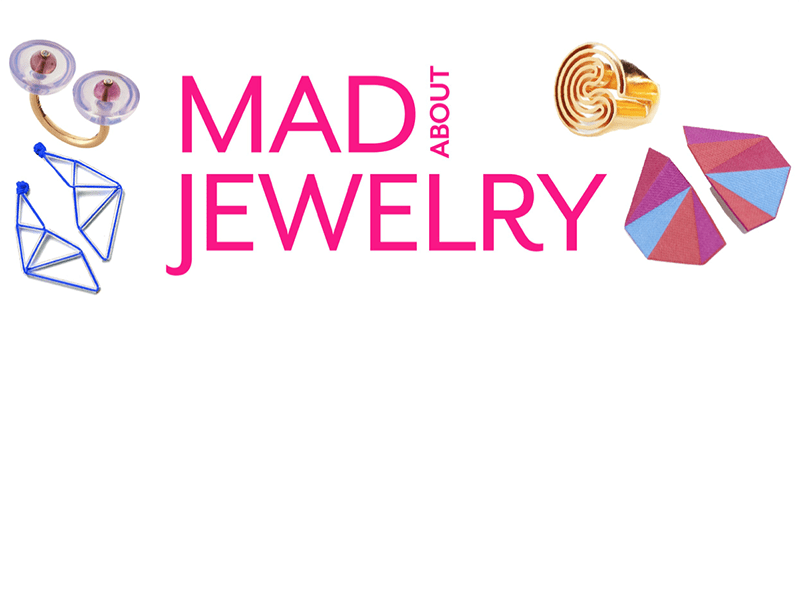 MAD ABOUT JEWELRY 2023: APRIL 26–29, 2023
Opening benefit preview: April 25, 2023. This annual show and sale of one-of-a-kind contemporary jewelry benefits the Museum of Arts and Design, in NYC. Features 50 innovative international jewelry artists, who will be on-site to present their collections. Info.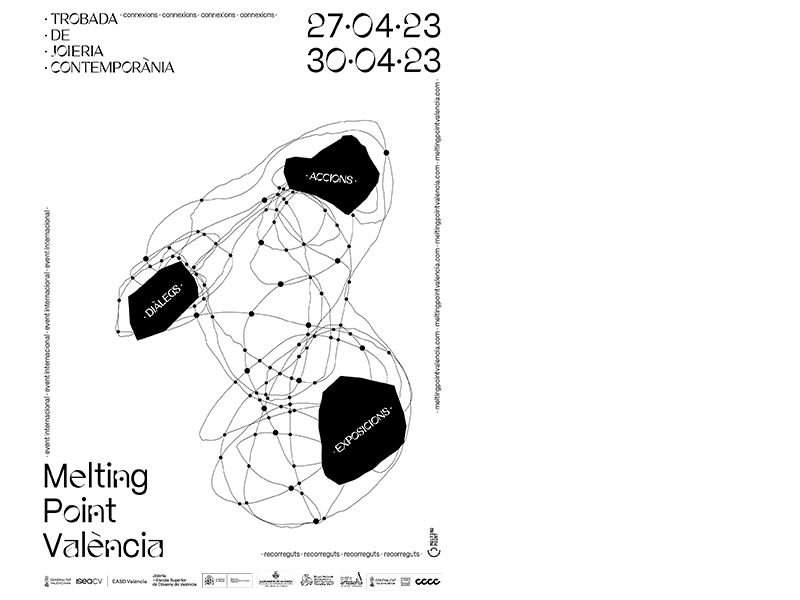 MELTING POINT: APRIL 27–30, 2023
Organized by the jewelry department of the Escola d'Art i Superior de Disseny de València, in Valencia, Spain. Website.
AUTOR: MAY 6–7, 2023
Takes place in Bucharest, Romania. Info.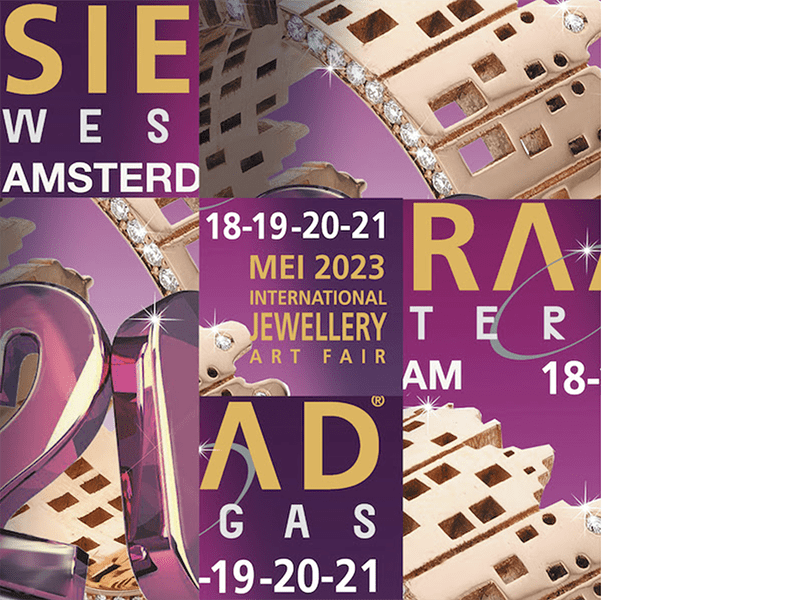 SIERAAD 2023: MAY 18–21, 2022
The 20th edition of the event will take place at Amsterdam's iconic round Gashouder. Info.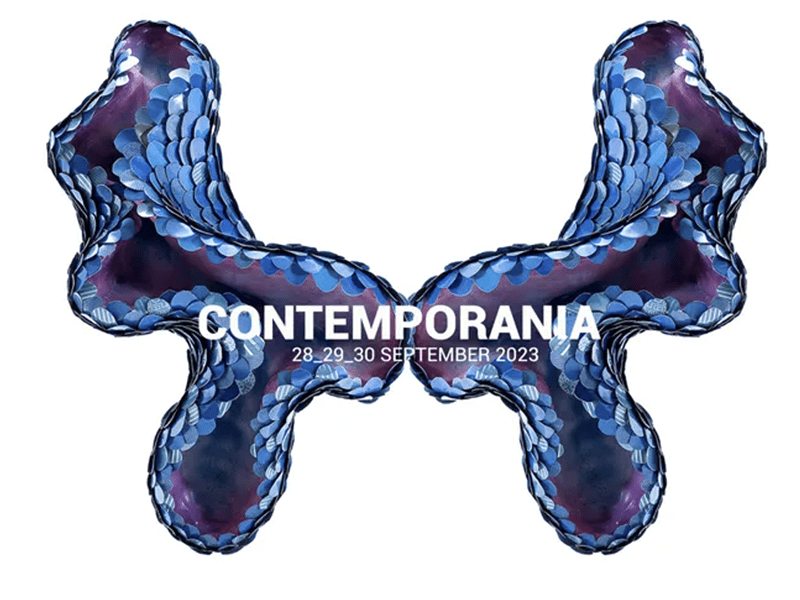 CONTEMPORANIA HIGH CRAFTSMANSHIP BARCELONA: SEPTEMBER 28­–30, 2023
Formerly Joya, this will be a space for national and international contemporary crafts, and a trade fair for artists, institutions, galleries and collectives to present and promote their creativity in applied arts such as ceramics, art jewelry, lacquer, metal, textiles, glass, paper and wood. Info.
PARCOURS BIJOUX: OCTOBER 2–29, 2023
Held in Paris every three years, with more than 50 jewelry events planned. Info.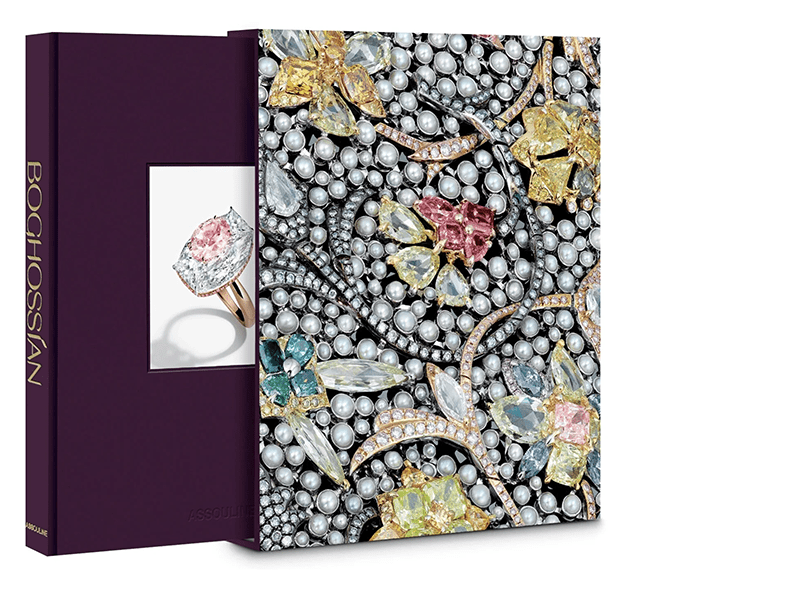 BOGHOSSIAN: EXPERTISE, CRAFTSMANSHIP, INNOVATION
Drawing on its heritage of gem knowledge and savoir faire, the Boghossian family has reimagined ancient techniques and developed new ones, such as Inlay, Kissing, Merveilles and Diaphane. Today, creative director Edmond Chin, a visionary artist known for his avant-garde creations, works alongside the Boghossian family to push the artistic and technical boundaries of high jewelry design. From Assouline. Info.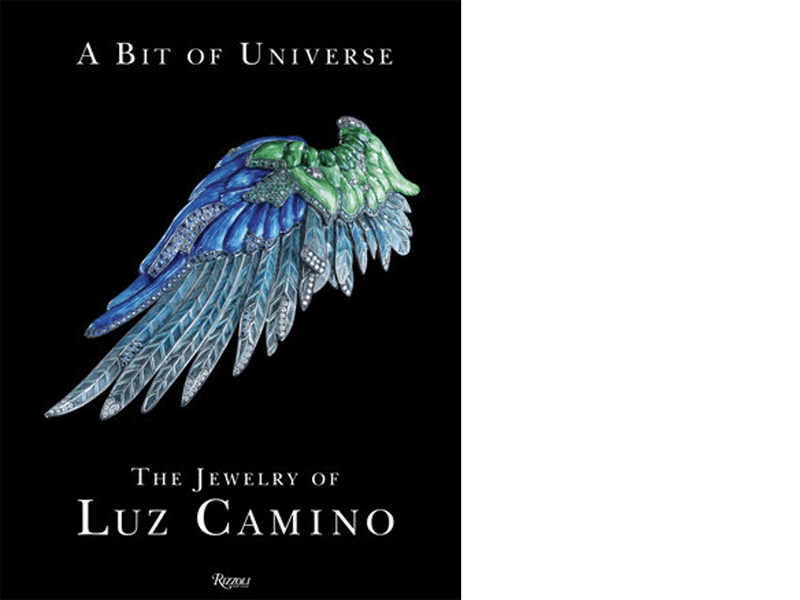 A BIT OF UNIVERSE: THE JEWELRY OF LUZ CAMINO
A lavish monograph on the esteemed Spanish jewelry designer, whose work celebrates nature, geometry and the cosmos, on the occasion of her fiftieth anniversary. Known as the "queen of plique-à-jour," Camino has been in a continuous conversation with the world around her through her art. Everything from birds, flowers, and shapes to rubber bands and even pencil shavings have been her muse. From Rizzoli. Learn more.
Celebrates 90 years since the launch of Chanel's first fine jewelry collection, in 1932. From Thames & Hudson. Info.
NORWEGIAN CRAFTS SUPPORT SCHEME FOR INTERNATIONAL CRAFT PROJECTS
Norwegian Crafts and the Norwegian MFA's Support Scheme for International Craft Projects is available to Norwegian or Norway-based artists, curators, writers, and critics. Updated guidelines here. Application deadline: February 1, May 1, October 1. Info.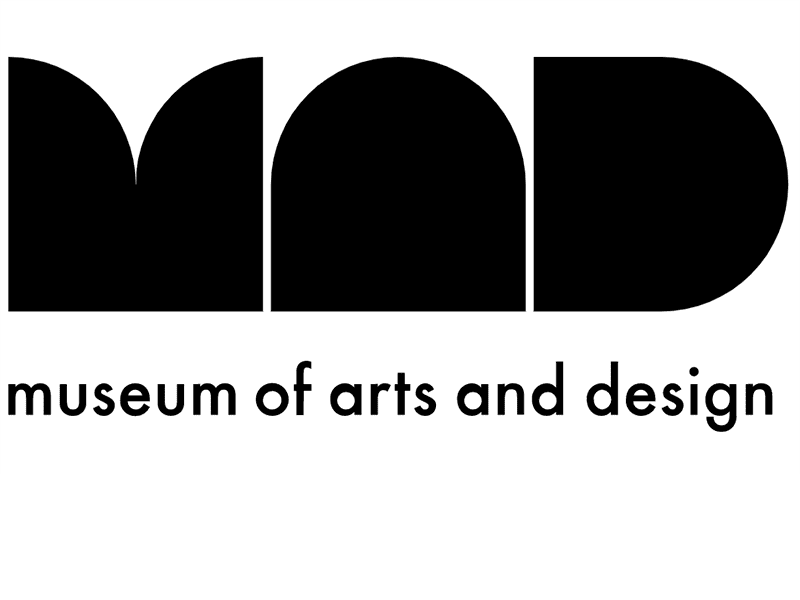 MAD MUSEUM ARTIST-IN-RESIDENCE
Located on the sixth floor of the museum and open to the public, the Artist Studios at MAD is a community engagement and professional development program for artists and designers designed to encourage visitors to meet artists-in-residence as they expand their creative practice while working on-site at MAD. Three artists— from the fields of art, craft, and design—are selected per six-month session. They receive studio space and a stipend. Application deadline: April 9, 2023. Info.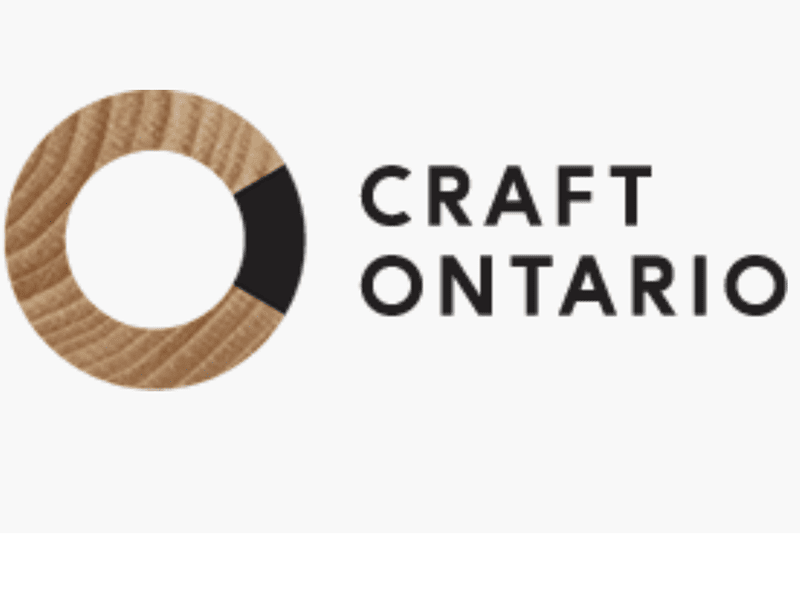 CALL FOR 2024 EXHIBITION PROPOSALS: CRAFT ONTARIO GALLERY
Craft Ontario, in Toronto, seeks proposals for solo and two-person exhibitions. Craft Ontario is devoted to the support, advocacy, and promotion of Ontario craft and craft artists. Submissions welcome in all craft media by artists at any stage of their career. Both existing work and as-yet unrealized projects will be considered. Deadline: May 29, 2023. Info.