OMG, Have You Heard – Art Jewelry Forum
April 2023, Part 2
Art Jewelry Forum is pleased to share the news that members of our community find noteworthy. Is something missing? The success of this compilation of compelling events, news, and items of interest to the jewelry community depends on YOUR participation. If you're a member of AJF at the Silver level or above, you can add news and ideas to this bi-monthly report by going here. If you aren't a member, but would like to become one, join AJF here.
Listings gathered with assistance from Carrie Yodanis.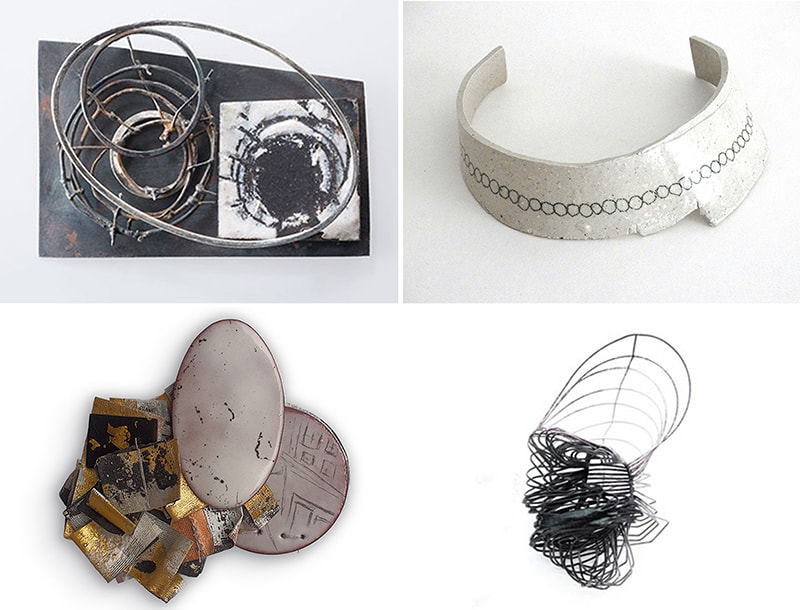 AJF LIVE GOES TO MEXICO, April 26, 2023,
We will meet with Lorena Lazard. She will introduce us to her own work and that of three other important contemporary jewelry makers in Mexico: Cristina Celis, Martacarmela Sotelo, and Raquel Bessudo. To register, click here.
FEEL LIKE SEEING A JEWELRY SHOW?
Maral Rapp, at Gallery Lulo
Ruff: Mielle Harvey, at Galerie Door through April 22 (shown at left)
Janne Peltokangas, at Four Gallery through April 29, 2023
Terhi Tolvanen + Yaksh Verma, at Galeria Reverso starting April 25
Reflected Bodies: Sharon Portelance, at Jewelers'Werk, through May 3
Nicole Jacquard: Stories from Scotland, at Pistachios through May 7
Fliegenschmuck: Pour Les Precieuses Presque Ridicules, at Galerie Noel Guyomarc'h through May 13
New Makers, at ATTA through May 14
Colorful Minds, at the Baltimore Jewelry Center through May 19
Colour Shift: Blanche Tilden + Marcus Sholz, at Gallery Funaki, April 26–May 28
Pearl, at Platina Stockholm through June 3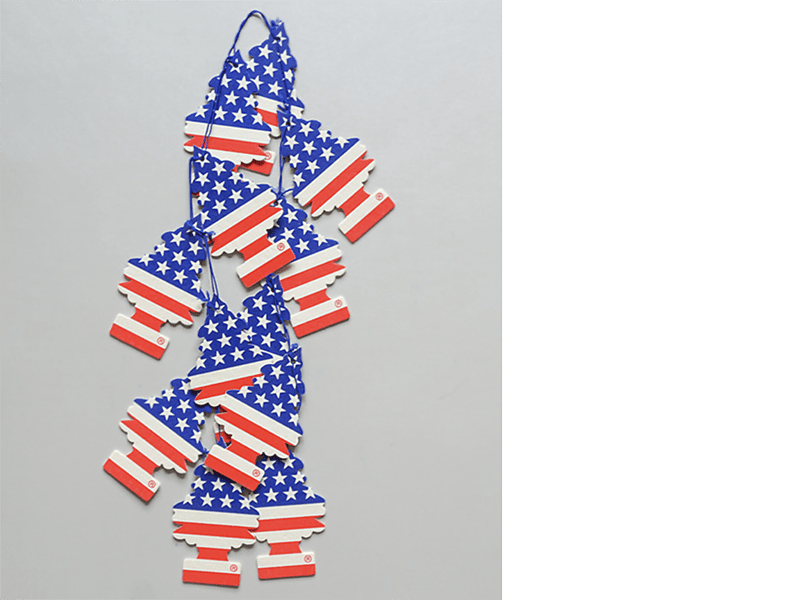 LITTLE TREES—BIG IDEAS
When are air fresheners—like the ones hung from rear-view mirrors—jewels? The necklaces in Timothy Veske-McMahon's Vanillaroma series balance Dada humor with purposefully perplexing iconography. When the American artist conceived them, the world was struggling with the isolations and sociopolitical fallout of COVID. George Floyd's murder was forcing a national confrontation with the perpetual dangers and iniquities faced by Black people in America. Viewing the car freshener as an ideal symbol for racial problems in the US, Veske-McMahon discerns an exoticized and commercialized chemical simulation of scents associated with the colonial slave trade: vanilla (loaded with meaning and a code word for "white"), coconut, and sugarcane, as well as the exportation of American nationalism to isolationist political perspectives resurfacing in Eastern Europe. More info. See Vanillaroma at Gallery Loupe May 6­–June 10, 2023.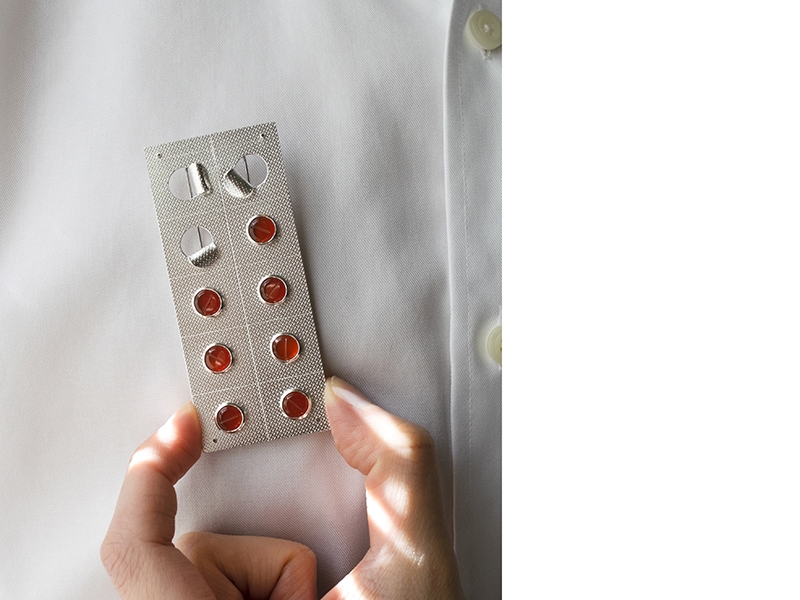 MAD ABOUT JEWELRY, APRIL 25–29, 2023
April 25–29, the Museum of Arts and Design will present MAD About Jewelry, its annual benefit sale of contemporary jewelry featuring designs from 50 emerging and acclaimed international jewelry artists. All the artists, from 20 different countries, will be present. MAD About Jewelry has become known as the ultimate pop-up shop for contemporary, artist-made jewelry, where collectors and jewelry enthusiasts have the rare opportunity to meet and acquire pieces from some of the most innovative creators in the field. In addition to jewelry in precious metals and semiprecious stones, there will be work in many alternative materials that include 3D-printed nylon, glass, wood, leather, and repurposed, recycled materials. MAD About Jewelry is free with Museum admission.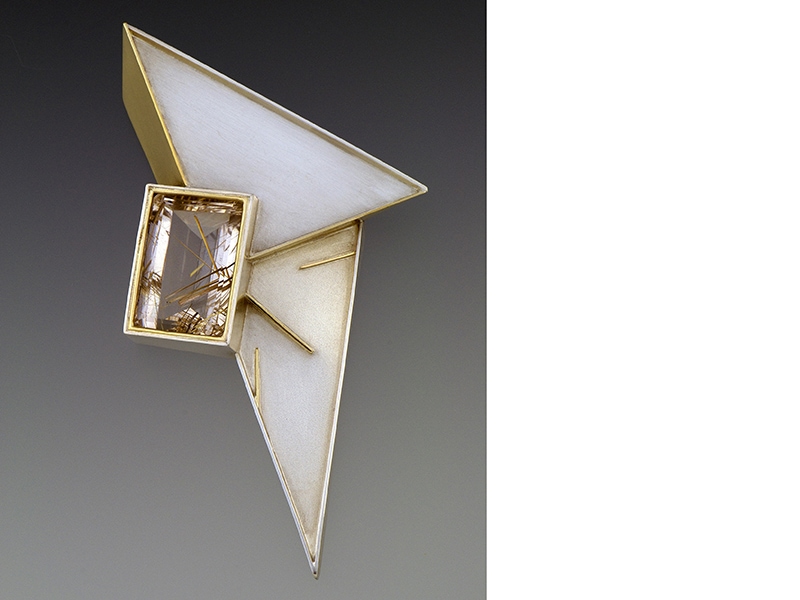 EXHIBITION CELEBRATES WOMEN IN DESIGN … AND JEWELRY
The Montreal Museum of Fine Arts's Parall(elles) adopts a broad definition of design that extends from artisanal craftwork to industrial design. The website Designed by Women was developed in conjunction with the exhibition. Mary Lee Hu! Eva Eisler! Taisha Carrington! Tanya Crane! Lam de Wolf! Joyce J. Scott! Susanna Heron! Margaret De Patta! Rebecca Hannon! And so many others! The website's a little clunky, so you'll have to dig around—not a bad thing. Thanks, Eleanor Moty, for bringing this to AJF's attention!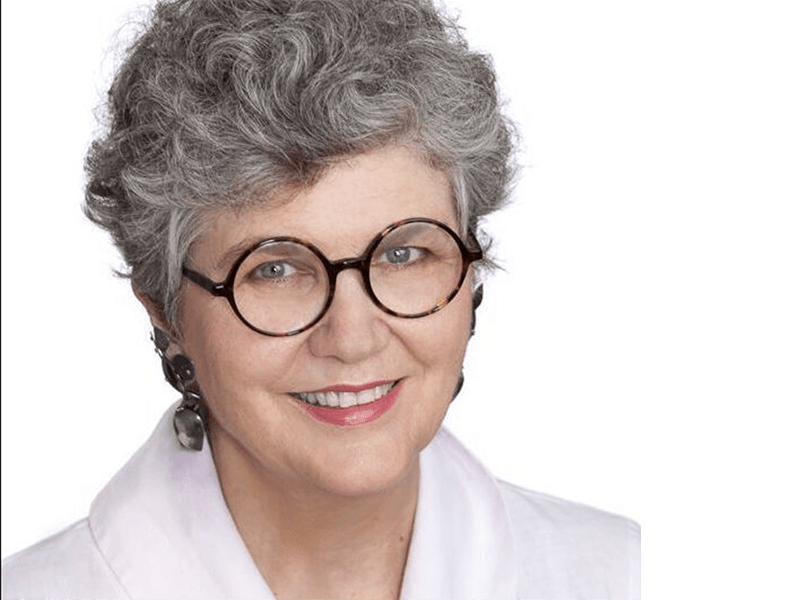 IN MEMORIAM: SHARON CHURCH
Metalsmith magazine invited personal remembrances from Church's community shortly after her death. It includes a delightful photo from years past of the artist dressed up as—guess who?—for Halloween. Read it here.
HOW THEREZA PEDROSA INTRODUCES CONTEMPORARY JEWELRY TO ART LOVERS
The Italian gallerist spoke to Sharon Berman on the Jewelry Journey podcast. Listen.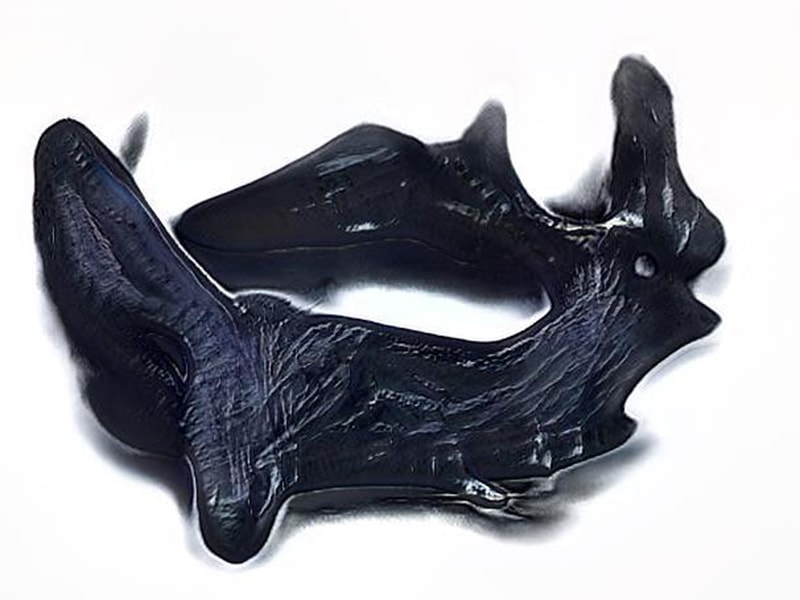 CONTRIBUTE PHOTOS TO PARTICIPATE IN ARTISTIC RESEARCH ON JEWELRY AND AI
Anneleen Swillen, lecturer and researcher at PXL-MAD School of Arts and Hasselt University, and founder of Artificial Intelligems, explores intersections of AI and jewelry. For the current Artificial Intelligems project, she invites you to participate by sharing photos of jewelry being worn. By contributing your photos, you'll help train a machine learning algorithm and co-create Ornamisms alongside participants from all around the world. Through this experiment, Artificial Intelligems aims to explore the artistic potential of machine learning in the context of jewelry, but also the possible risks of these self-learning technologies for making, presenting, and experiencing jewelry. Human-centered design, materiality, value, and authorship are critically questioned in the process. Visit the website to learn more and join the project. Questions? Email.
SEEKING IMAGES OF POWDER-COATED JEWELRY TO PUBLISH IN BOOK
Jewelers and artists are invited to submit images of their powder-coated work to be included in the book Powder Coating for Jewelry Artists (working title). This book focuses on powder coating as a means of applying color as a finishing process for jewelry objects. We seek photographs of unique, colorful, well-crafted pieces that showcase different kinds of powder-coating techniques and applications (ESD, gradients, sift & dump, stencil, decal, transparents, etc.). Selected images will be used in image galleries throughout the publication. Accepted artists receive full credit in captions. Application deadline: June 21, 2023, at 11:59 pm (EST). Info.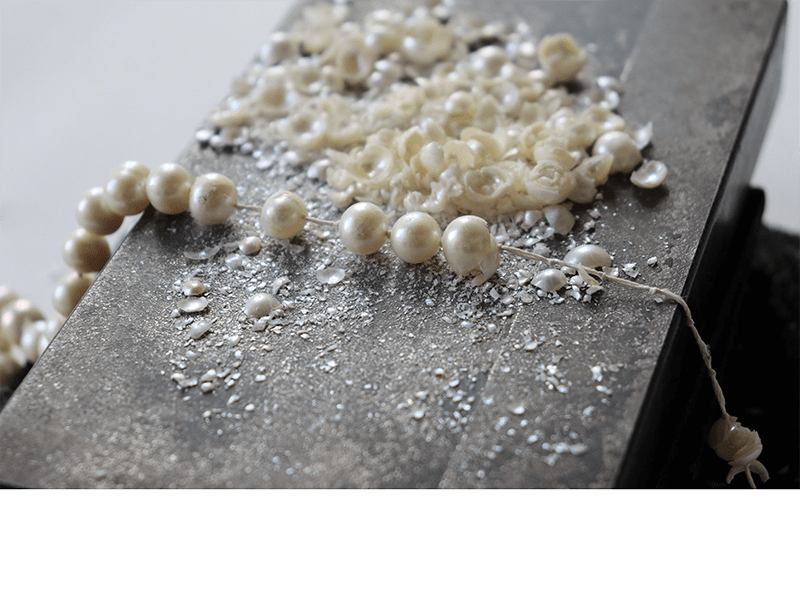 GALERIE ROB KOUDIJS CELEBRATED 16 YEARS ON APRIL 1
To mark the occasion and kickstart the gallery's new strategy of being an "adjusted gallery," it presented its latest online catalog, New Crop, 30 Artists. Check it out. Also, the gallery will be at KunstRAI Art Amsterdam, May 5­–7, 2023, booth 15, presenting new work by Niklas Link and Ambroise Degenève.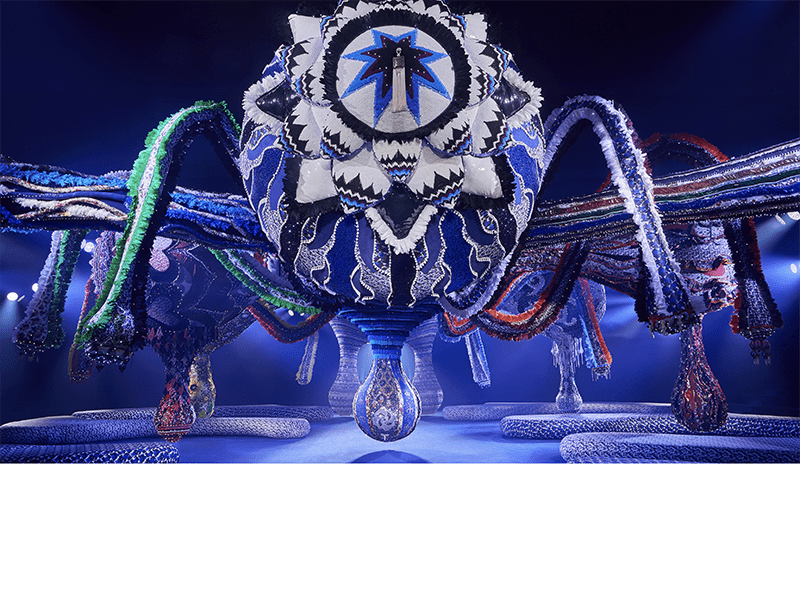 JOANA VASCONCELOS DESIGNS A MIND-BLOWING CATWALK FOR DIOR
The Portuguese artist started as a jeweler, but became a sculptor known for super-sized works that "fuse together everyday objects to explore the status of women, commercialism, society, and communal identity." To give a sense of scale, the horizontal upholstered platforms serve as seating for the audience. See Dior's Fall 2023 ready-to-wear presentation. Or read an interview with set photos.
JEWELRY MADE FROM ALUMINUM
The New York Times featured jewelry made from aluminum, the most abundant metal on earth, with quotes by Elisabetta Cipriani, Bella Neyman, and many others! Check it out.
PRATT INSTITUTE BFA JEWELRY EXHIBITION 2023
April 18­–26, 2023. Registration encouraged for outside guests.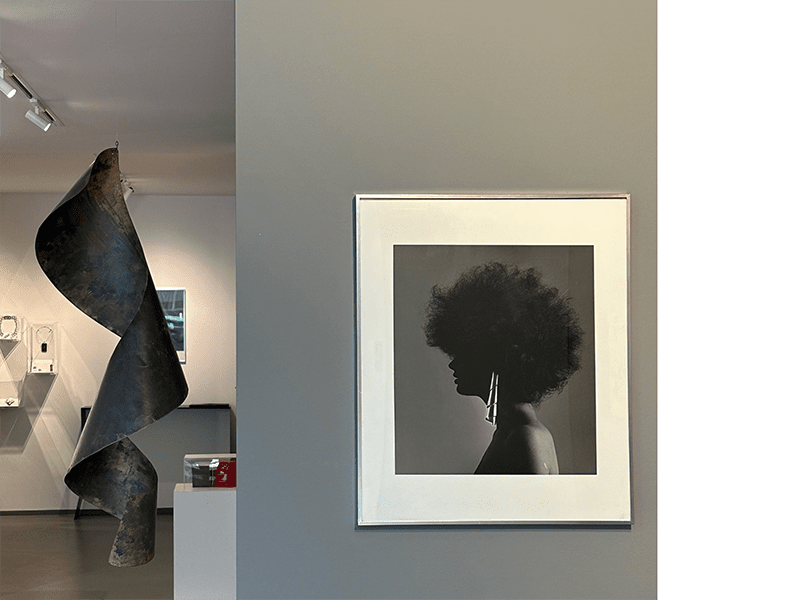 EXHIBITION: THE MANY LIVES OF A BRILLIANT MIND
Almost three years after GianCarlo Montebello's death, the show aims to offer some initial reflections on this complex and extraordinary figure, innovator, artist, and creative. At Babs Art Gallery, Milan, through May 5, 2023.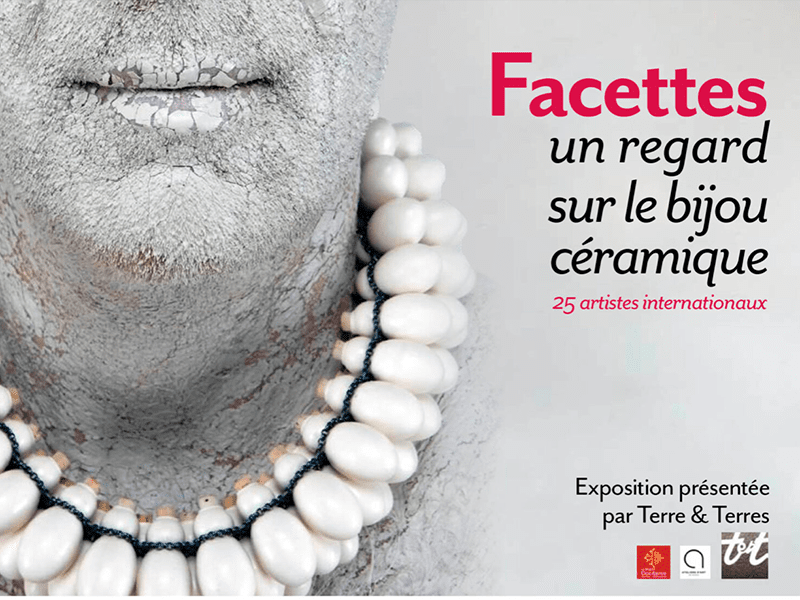 EXHIBITION: FACETTES: A LOOK AT CERAMIC JEWELRY
Twenty-five jewelers, ceramists, visual artists, and designers from all over the world question the approach of ceramic jewelry in the crucible of contemporary art through 100 powerful works. Centre Céramique Contemporaine de Giroussens, Giroussens, France, April 15–June 18, 2023. Info.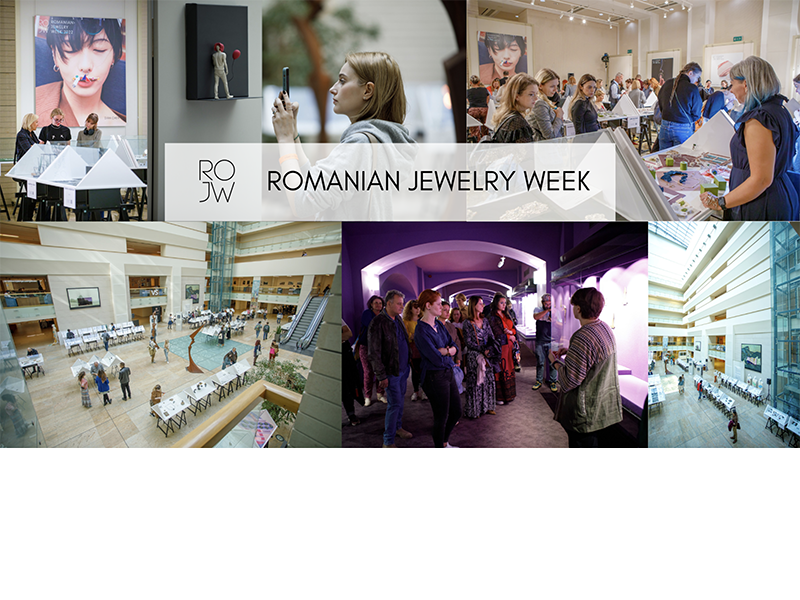 ROMANIAN JEWELLERY WEEK—APPLICATION DEADLINE EXTENDED
You have until April 27, 2023. Info.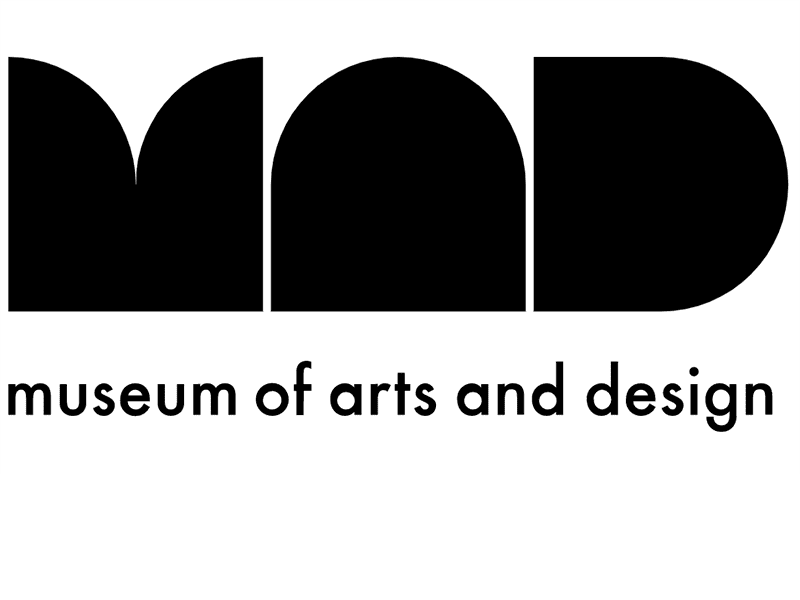 BURKE PRIZE—APPLICATIONS CLOSE SOON
A biannual $50,000 prize for artists working in glass, fiber, clay, metal, or wood.
Deadline: April 28, 2023. Info.
THE FUTURE GENERATION ART PRIZE—APPLICATIONS CLOSE SOON 
Open to artists 35 or younger from anywhere and working in any medium. One winner will receive $60,000 in cash and a $40,000 investment in their practice, and five special prizes totaling $20,000 are awarded to support other projects. Deadline: April 30, 2023. Info.
GRANTS & SCHOLARSHIPS FROM WJA
The Women's Jewelry Association Foundation, offers a number of scholarships and grants to support the professional growth and educational endeavors of women in the jewelry and watch industries. Deadline: April 30 and October 31, 2023. Info.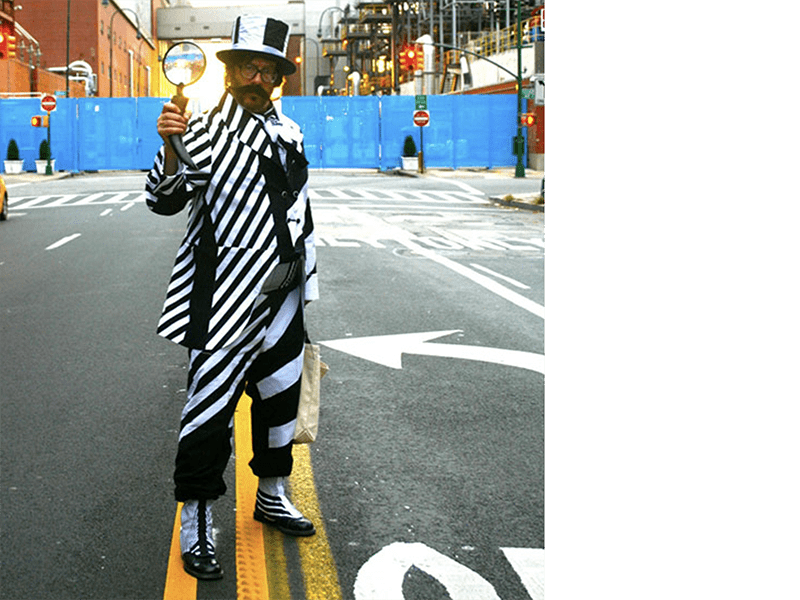 CALL FOR ENTRY—ART IN ODD PLACES 2023: DRESS
Art in Odd Places invites artists who use dress as a medium to apply for its 18th annual festival, which will take place along 14th Street in Manhattan October 13­15, 2023. Works may take the form of garments, textiles, fashion design, costume, performance, sculpture, and installation. Deadline: May 14, 2023. Info.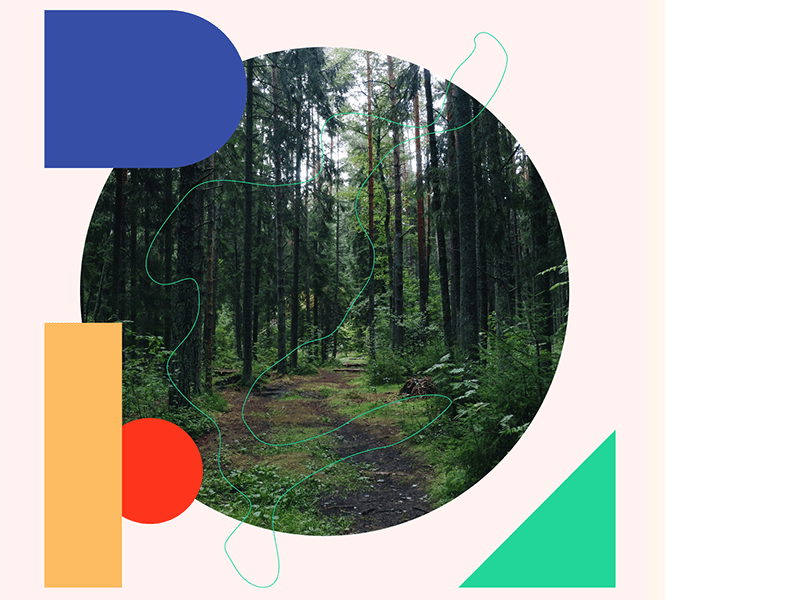 OPEN CALL—JURIED INTERNATIONAL TRIENNIAL KORU8
Theme: Heading for the woods. Forests play a crucial role in climate change and the sixth mass extinction. Globally forests cover almost one-third of the land, and their cultural and social meaning varies between cultures and context. Forests are home to human and non-human animals. What is a forest in the context of contemporary jewelry? Open to professionals or artist groups working in jewelry, and to artists from other fields who focus on creating new ideologies and aesthetic views in the sense of contemporary jewelry. Application deadline: October 25, 2023. Info.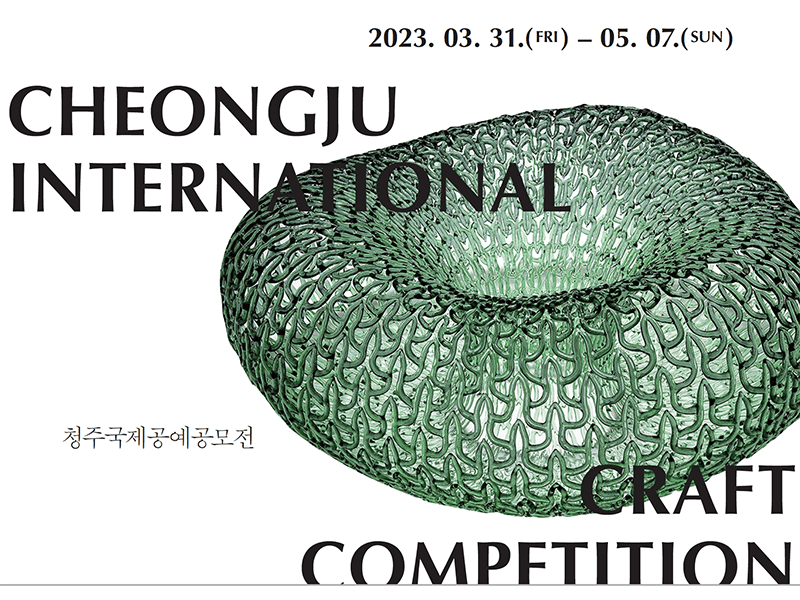 OPEN CALL—CHEONGJU INTERNATIONAL CRAFT COMPETITION 2023
"The CICC, launched in 1999, is an arena of opportunities where craft artists at home and abroad can show the world what they've got…The Craft Competition solicits craft artworks reflecting trends in contemporary arts and crafts and conveying values of the future. Open to craft artists in Korea and abroad. Deadline: May 7, 2023. Info.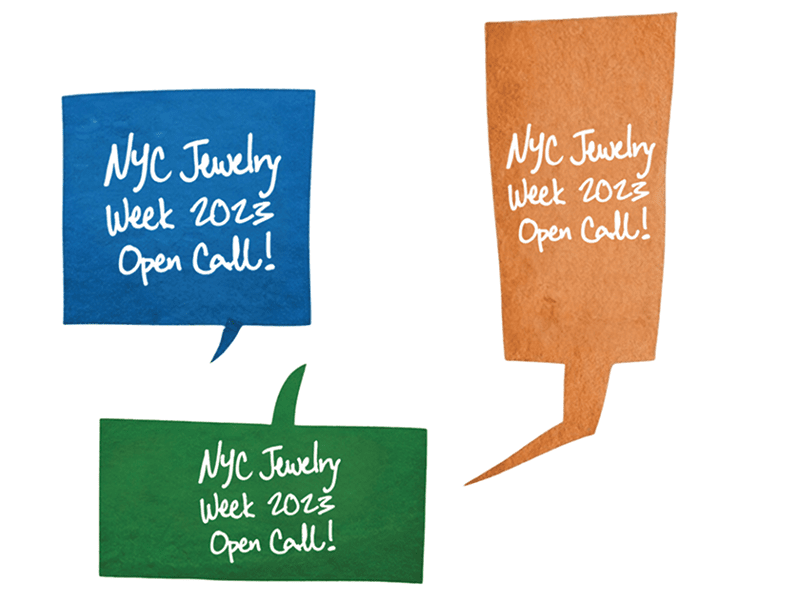 APPLICATIONS OPEN—NYCJW
Seeking proposals from artists, designers, curators, and retailers for exhibitions, pop-ups, conversations, and retail activations that are innovative and revelatory, jewelry that is beautifully crafted and meaningful, programs that are full of storytelling and shaping the industry. NYC Jewelry Week will take place November 13-19, 2023. Deadline: June 30, 2023. Info.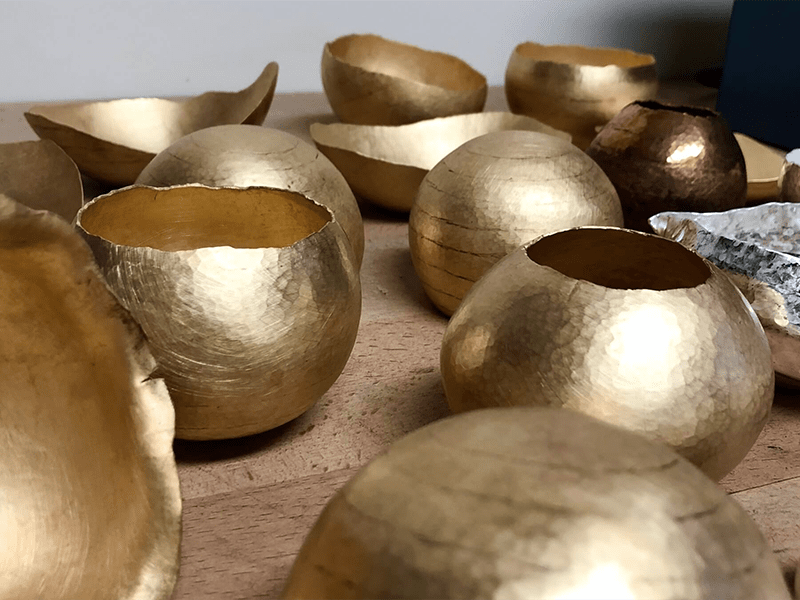 SNAG EDUCATIONAL ENDOWMENT SCHOLARSHIPS
These exist to further educational opportunities for students and professionals looking to broaden their education in metalsmithing and jewelry. The total amount to be awarded for the 2023 funding cycle (ending June 30, 2024) is $10,000. Awards are given to student and professional artists. SNAG membership not required. Deadline: April 30, 2023. Info.
SNAG—CALL FOR PHOTOGRAPHY
What depths of expression are possible when we push the boundaries of object documentation? What happens when we eschew the field's standards of capturing a clear image of our works on a neutral background, or straightforward displays of work on a body? What enrichment is available when the work becomes part of a scene and a scene becomes part of a piece? Deadline: May 15, 2023. Info.
"FILIGREE: JEWELLERY AND OBJECTS," TAUGHT BY CARLA MOVIA
Filigree that has been present throughout history in many cultures around the world. This course aims to give an overview in the making of filigree jewelry and objects: students will learn how to make their own solder from scratch, twist and form pure silver wire in different ways and eventually construct their designs. At Alchimia, May 4­–7, 2023. Info.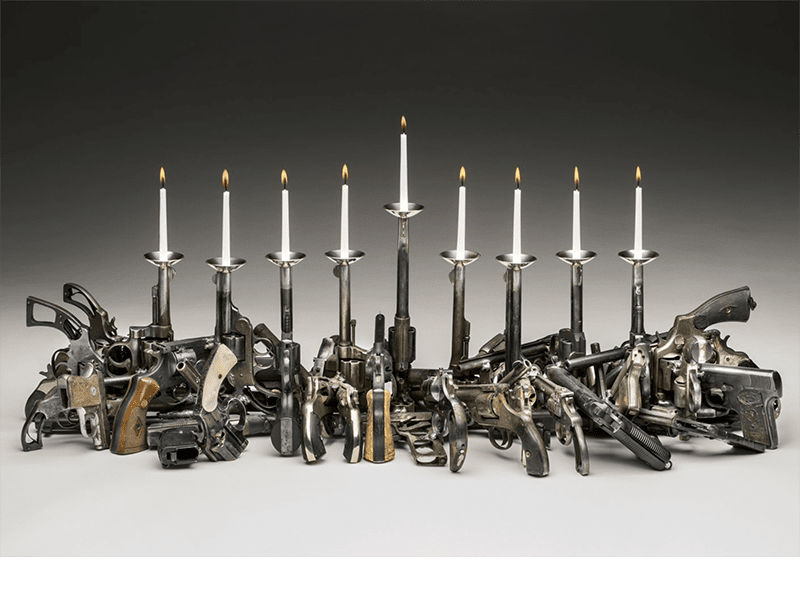 "TRIGGER TO TALISMAN: TRANSFORMING GUN CULTURE ONE OBJECT AT A TIME," TAUGHT BY BORIS BALLY
Have you ever wanted to hone your craft skills to create sculpture or jewelry addressing political issues? By using metalworking and jewelry skills, students will dissect and redirect disabled pistols acquired from a gun buy-back program (materials will be provided to students). Explore the process of transformation by reshaping these instruments of violence into hand-fabricated, alternative personal statements. At Haystack, July 16–28, 2023. More info.
"THE ANYTHING GOES APPROACH TO JEWELRY AND OBJECT MAKING," TAUGHT BY EMILY CULVER
Expand your material vocabulary and discover various ways to incorporate alternative materials into your artistic works. Various metal cold connections, mechanisms, and attachments will be covered alongside discussions of how to approach working within materials families: wood, fiber, rubber, plastic, etc. Discover a world of possibilities and how these opportunities can bring new meaning and understanding to creative works. Arrowmont, July 23–28, 2023. Info.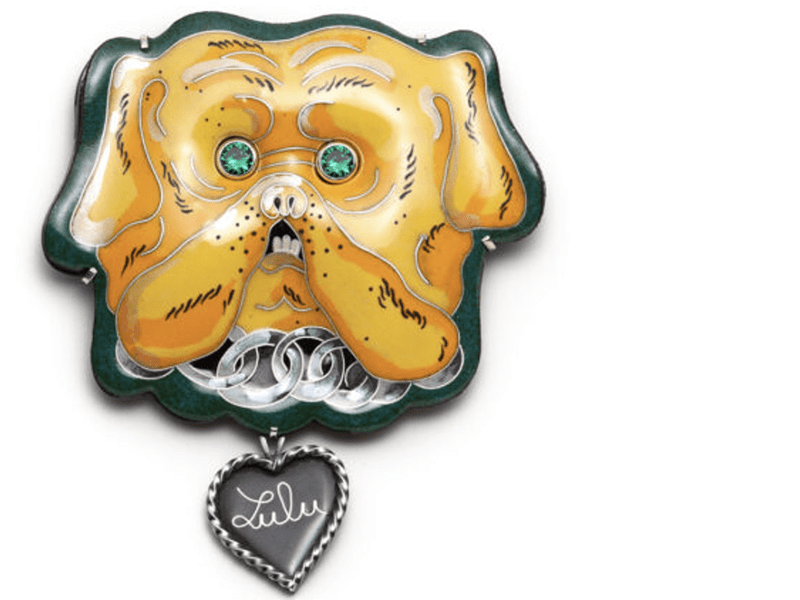 "TELLING STORIES IN CLOISONNÉ," TAUGHT BY AURÉLIE GUILLAUME
Learn the technique of cloisonné enameling and explore its possibilities as a storytelling medium. Each student will create a fully-realized, one-of-a-kind cloisonné jewelry piece. At Penland School of Craft, July 16–28, 2023. Info.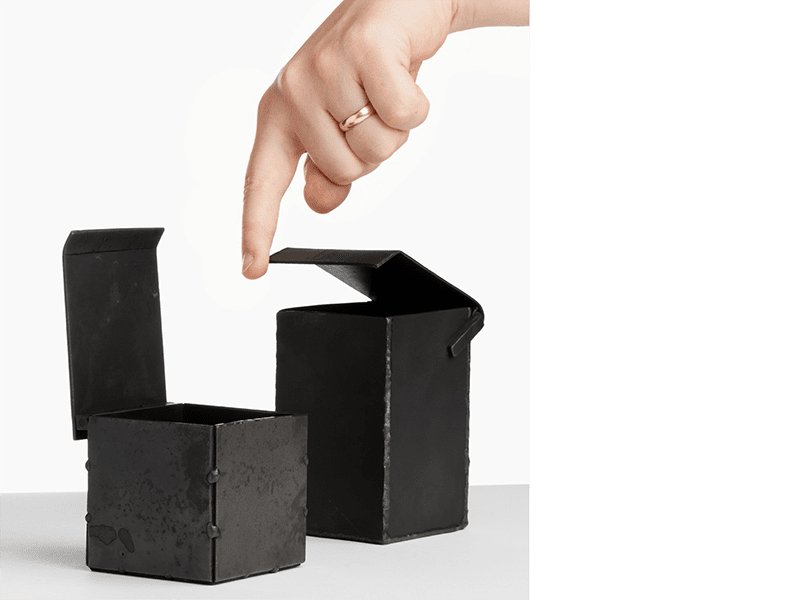 "SIMPLY STEEL," TAUGHT BY REBEKAH FRANK
Easily accessible, relatively affordable, and steeped in material history, steel will be the material focus of this workshop. Participants will fabricate small containers using traditional metalsmithing techniques. At Haystack, July 30–August 11, 2023. Info.