OMG, Have You Heard – Art Jewelry Forum
June 2023, Part 2
Art Jewelry Forum is pleased to share the news that members of our community find noteworthy. Is something missing? The success of this compilation of compelling events, news, and items of interest to the jewelry community depends on YOUR participation. If you're a member of AJF at the Silver level or above, you can add news and ideas to this bi-monthly report by going here. If you aren't a member, but would like to become one, join AJF here.
Listings gathered with assistance from Carrie Yodanis.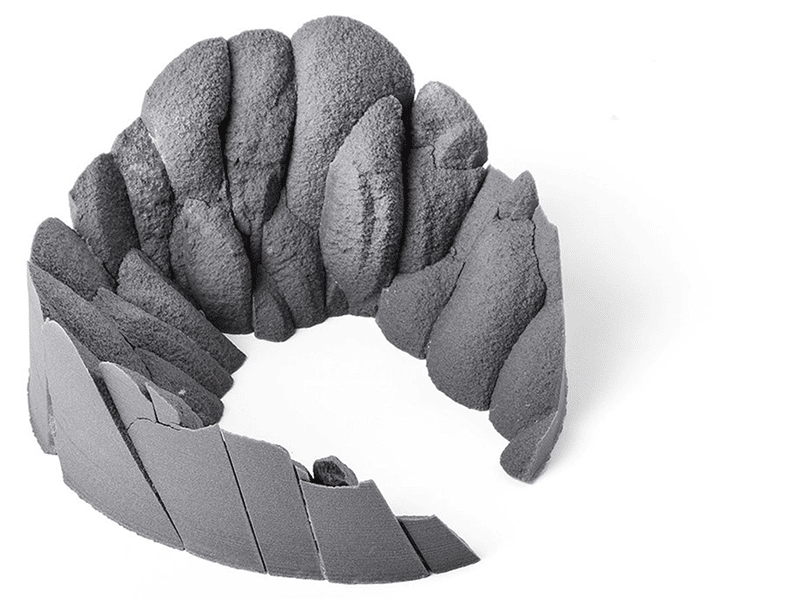 FEEL LIKE SEEING A JEWELRY SHOW IN NORTH AMERICA?
Find these listings and many, many more on our dedicated exhibition page:
Heirlooms of the Future II, at Mobilia Gallery through June 29
Marianne Anselin & Ambroise Degenève, at Galerie Noel Guyomarc'h through  June 30
Karen Seufert + Tore Svensson, at Jewelers'Werk through June 30
Women, I Know, at Baltimore Jewelry Center through July 7
Something Old, Something New: Märtta Mattsson and Carina Shoshtary, at Sienna Patti through July 16
Tanel Veenre, at Ornamentum June 24–July 16
Between Realms: Jessica Calderwood, Seth Michael Carson, Melinda Risk, at Pistachios Contemporary Art Jewelry through July 23
A Fracturing Practice: Patricia Domingues, at Brooklyn Metal Works, July 14–the end of August
Terhi Tolvanen, at Ornamentum through August 26
Joyce J. Scott: Messages, at Fuller Craft Museum June 24–November  5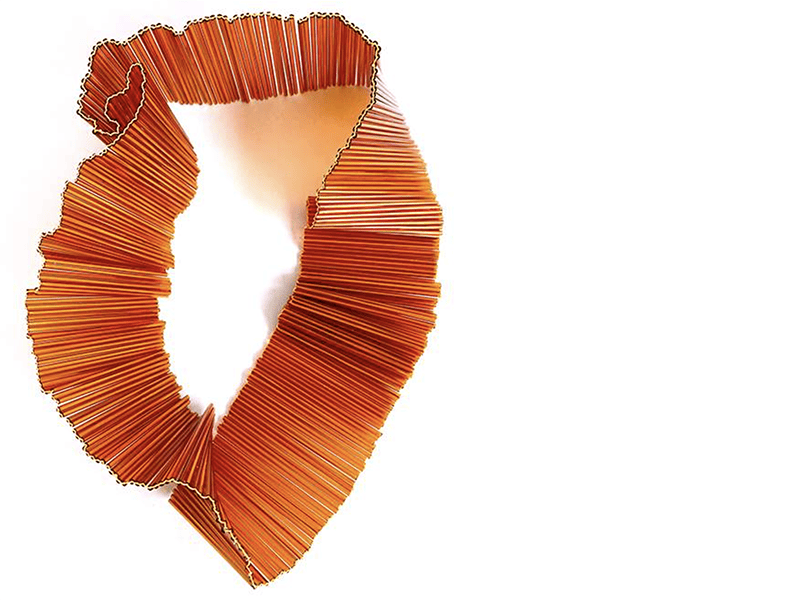 HOW ABOUT SEEING A JEWELRY SHOW OUTSIDE NORTH AMERICA?
These and many, many more are also on our dedicated exhibition page:
Aaron Decker, at Galeria Reverso through June 24
La Main, curated by AJF member Noel Guyomarc'h and Stéphane Blackburn, at Galerie LA Joaillerie par Mazlo through June 24
Was Kommt Noch? Esther Brinkmann, at Galerie Rosemarie Jäger through June 25
Jour de Fête: Typhaine le Monnier | Lydia Reinhold, at Galeria Tereza Seabra through July 7
Linking Tale: Veronika Fabian, at ATTA through July 8
Carry Me, group show featuring Haarlems Sieraad Collectief, Galerie Door at Saint Stevens Church, June 29–July 9
WORKSHOP—ISN'T IT ELECTRIC? INTRODUCTION TO ELECTROFORMING
In this electrochemical plating process, metal is deposited onto an object or matrix that's been made electrically conductive. In this demo-focused virtual workshop, students will learn the step-by-step procedures for the technique, including preparing models for the electroforming bath, how to set up a bath, the plating process, and how to finish the object once its metal. Online, June 23–25, 2023, from the Baltimore Jewelry Center. Info.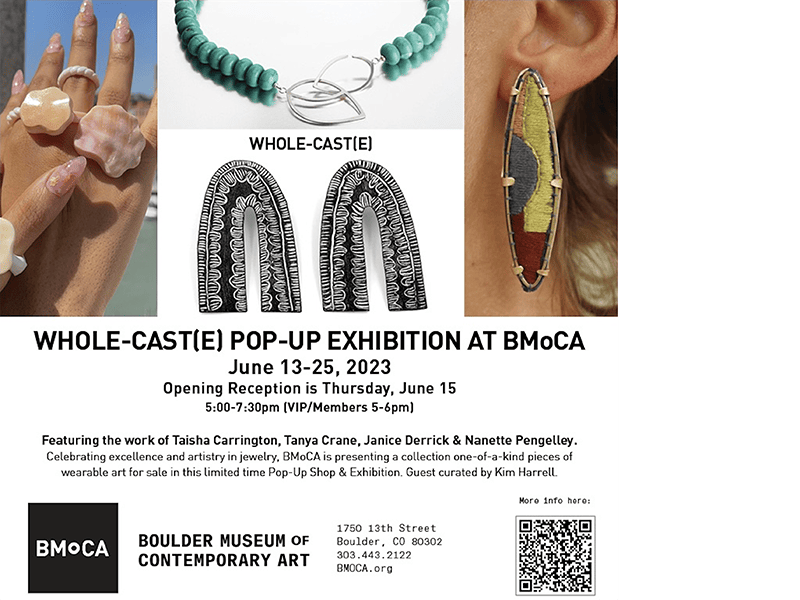 WHOLE-CAST (E) POP-UP SHOP & EXHIBITION
Guest curated by Kim Harrell and including work by Tanya Crane, Taisha Carrington, Janice Derrick, and Nanette Pengelley, Whole-cast (e) references the jewelry-casting process, the artists' backgrounds and race, and the caste system—an artificial hierarchy that determines standing and respect, assumptions of beauty and competence, and who gets access to resources—and how it intersects with those who are biracial (or half caste). At Boulder Museum of Art, June 13–25, 2023. Info.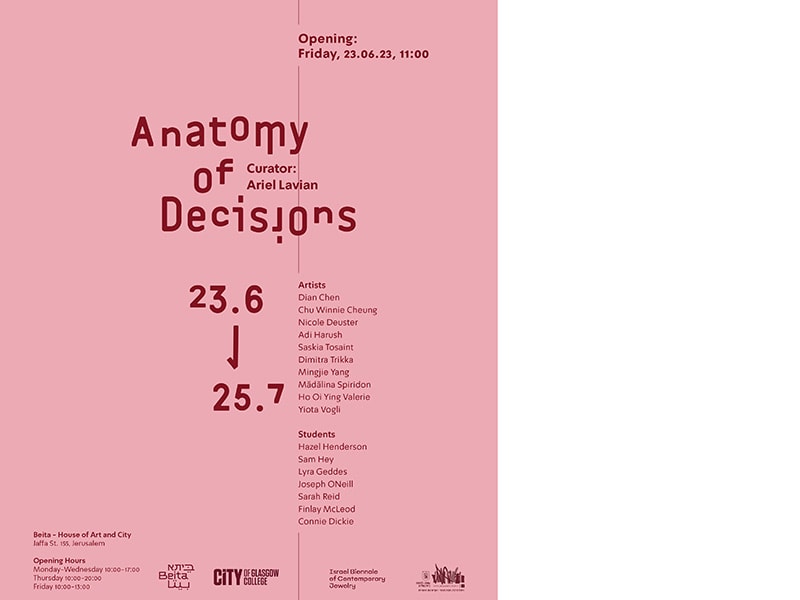 ANATOMY OF DECISIONS EXHIBITION OPENS SOON
Curated by Ariel Lavian, the exhibition delves into the complex and deeply personal relationship between individuals and their bodies, emphasizing the fundamental right to autonomy and self-determination about the choices they make regarding it. At Beita House of Art and City, Jerusalem, June 23–July 25, 2023.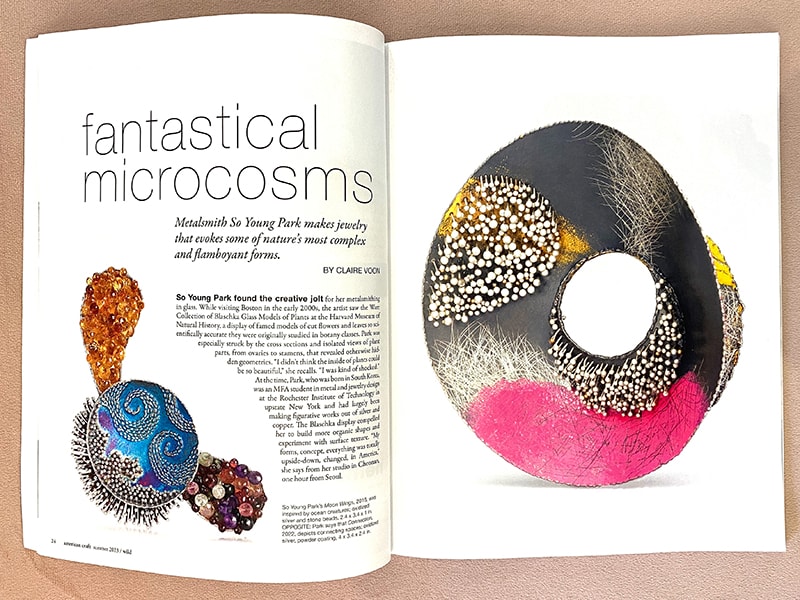 SO YOUNG PARK FEATURED IN AMERICAN CRAFT
One of the artists that Pistachios represents, So Young Park, was featured in the Summer 2023 issue of American Craft magazine. The article, Fantastical Microcosms, explores how Park is able to evoke some of nature's most complex forms with great technical skill. "Each [piece] is a microcosm of her uninhibited approach to color, texture, and movement, harmonized by laborious soldering and welding." Being born in the port city of Ulsan in southeastern South Korea, Park has always been inspired by the ocean, and it is certainly evident in her stunning work.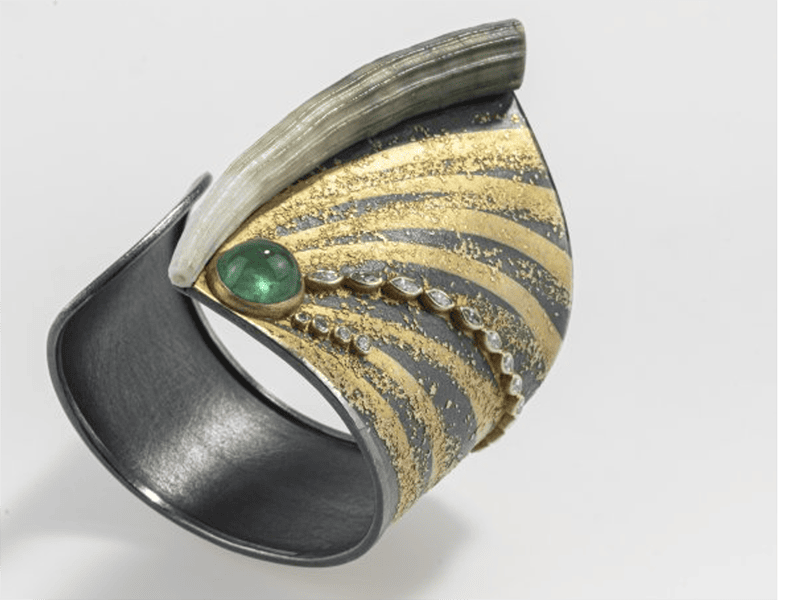 QUITTENBAUM TO HOLD STUDIO JEWELRY AUCTION JUNE 29
The lots include work by Vivianna Torun Bülow-Hübe, Iris Bodemer, Peter Hoogeboom, Barbara Seidenath, Herman Jünger, Otto Künzli, Vivi Touloumidi, the Pomodoros, Michael Zobel, Rian de Jong, Gerd Rothmann, Hartog & Henneman, Benedikt Fischer, and many others. View a pdf of the catalog here (or see the lots on the auction site, here). Register here to bid.
EXHIBITION AT THE BJC: WOMEN, I KNOW
The body of work in Women, I Know, an exhibition by Angela Caldwell, represents the strength and support women offer each other through their making. Utilizing familiar tools associated with traditional female crafts, Caldwell creates wearable, armor-like representations that embody the spirit of women and offer a perspective on the strength they provide. Using contemporary practices and materials like powder coating and metallic thread, Caldwell positions her modern voice within the context of a rich history of female makers. On view at the Baltimore Jewelry Center May 26–July 7, 2023.
JOYCE J. SCOTT: MESSAGES—OPENING RECEPTION & ARTIST TALK
The exhibition opens at Fuller Craft Museum on June 24. The talk will take place in person at the museum that day, 3–5 p.m. Registration is required; do so here. The show was organized by Mobilia Gallery.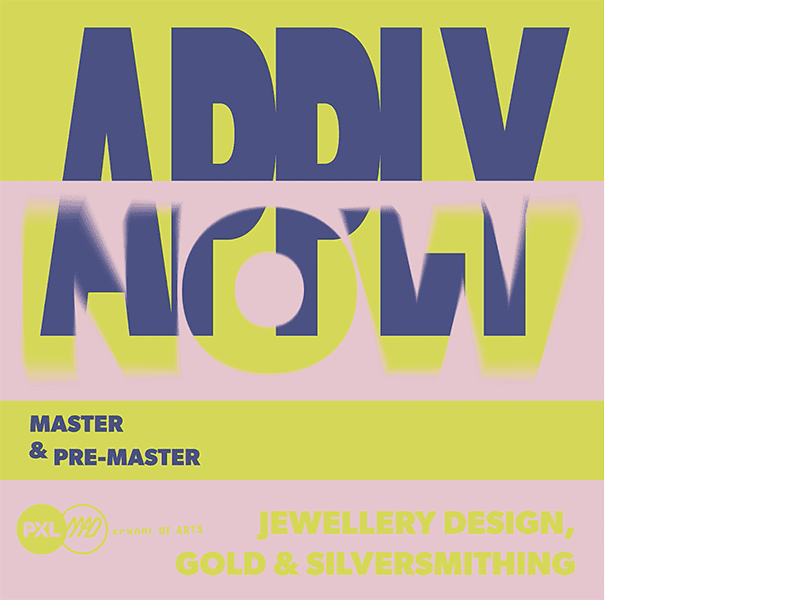 CALL FOR APPLICATIONS: PXL-MAD MASTER'S PROGRAM
Contemporary jewelry-making holds a peculiar place within the world of the visual arts, crafts, and design. This ambiguous position offers a perfect framework for innovation and critical attitude. In this ever-changing context, PXL-MAD students are encouraged to break free from fixed ideas and existing movements, to develop their personal artistic profile. Methodology and approach as important as style and trend. In this program, experiment and research are central elements. Making, reflection, and theoretical study are key elements, without losing eye for intuition, feeling, and tacit knowledge. Deadline: June 30, 2023. Get more info.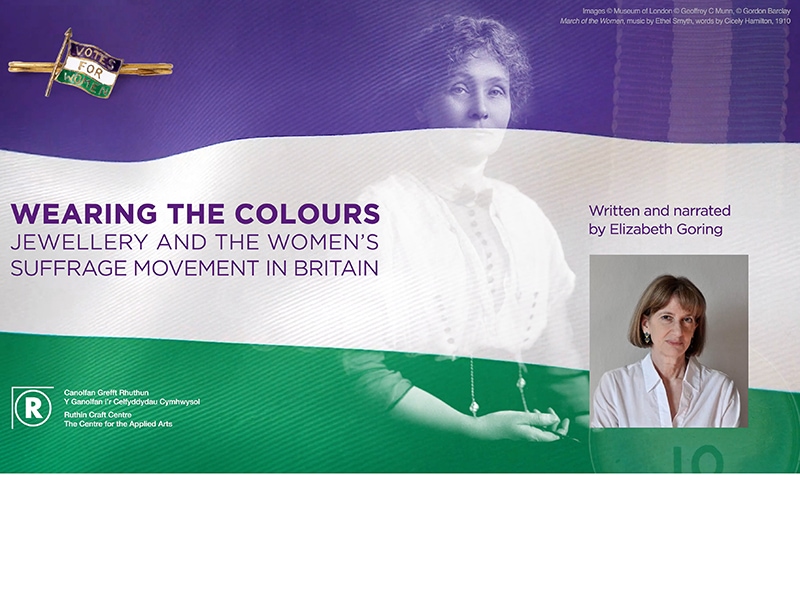 VIDEO—WEARING THE COLOURS: SUFFRAGETTE JEWELLERY IN BRITAIN
Written and narrated by independent curator, writer, and consultant Elizabeth Goring. Watch it here, in AJF's Digital Library.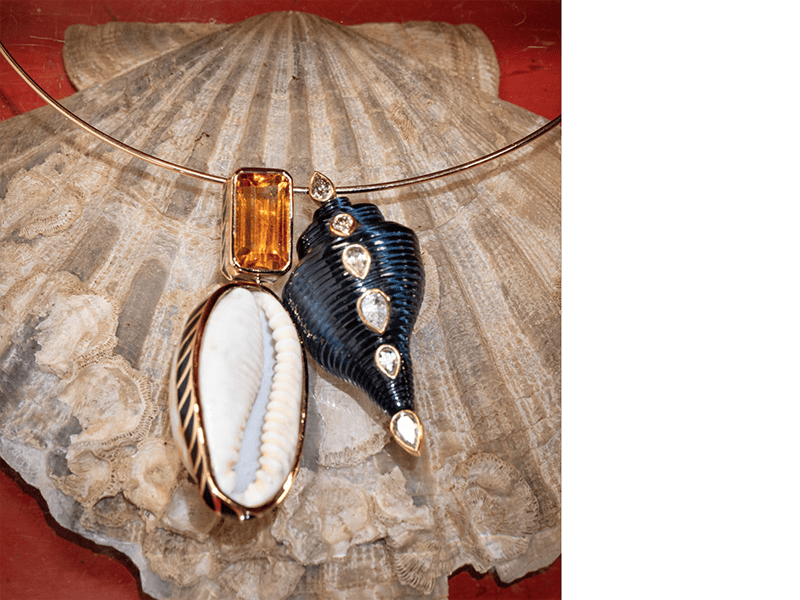 SHE SELLS SEASHELLS BY THE SEASHORE
Just in time for summer, a number of ocean-themed articles follow. First, a trend in seashell jewelry. See more.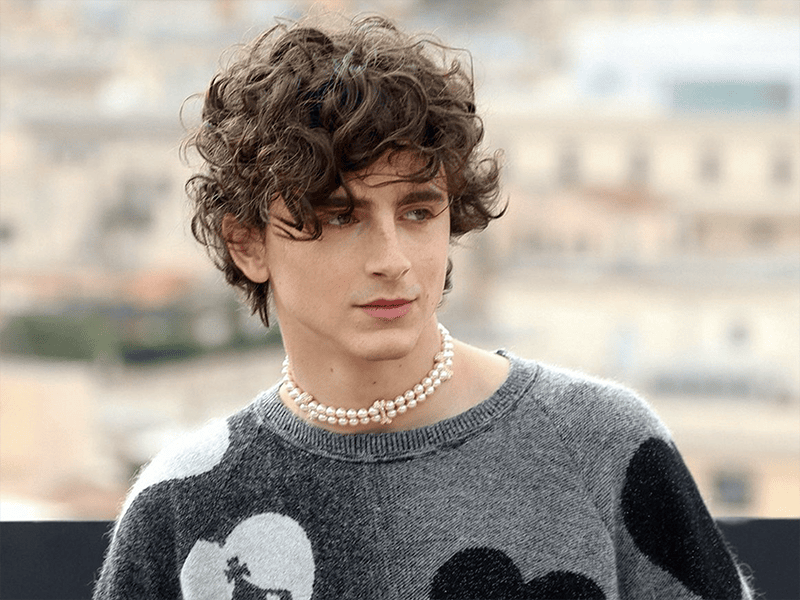 HIGHSNOBIETY SAYS PEARLS ON MEN ARE HERE TO STAY
Why? Because there's serious celebrity firepower behind the trend, among them swoony Timothée Chalamet, A$AP Rocky, Harry Styles, Pharell, Jaden Smith, Gucci Mane, members of South Korean boy band Bangtan Boys, and Tyler, The Creator. Read more from the combination magazine/retail outlet, in news that's at least partly self-serving.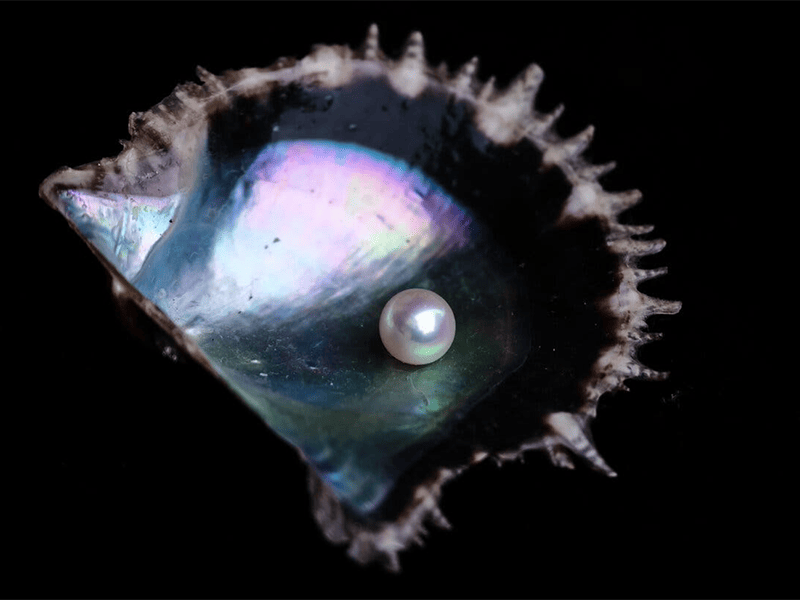 PEARLS, THE CURRENT NEW—YET ALSO CLASSIC—TREND
More on pearls: a story about Japanese pearl farming. Read it here.
DALÍ BROOCH SELLS FOR ALMOST ONE MILLION DOLLARS
A starfish-shaped brooch designed by Dalí, which once belonged to a socialite who Taylor Swift wrote a song about, sold for $780,000 ($982,800 with fees) at Christie's New York on June 7, 2023, making it among the most valuable pieces of jewelry by the Surrealist artist to sell at auction. Learn about the sale here. Learn about the jewel itself here.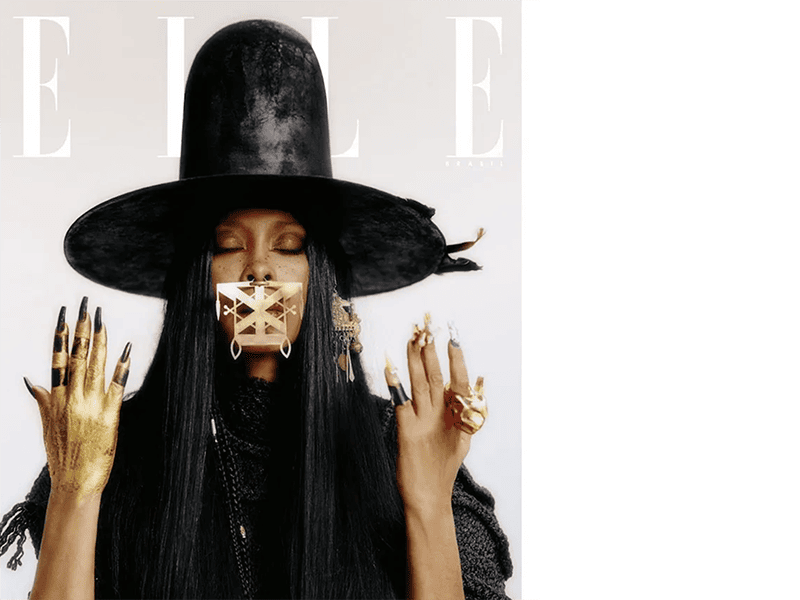 ENOUGH OF THE OCEAN THEME! ERYKAH BADU WEARS ART JEWELRY BY AGUSTINA ROS
The singer sports a ring by Ros on her left hand in one of three different versions of the cover of Elle Brazil. The jeweler, who uses glass as her medium, was born in Argentina but now lives in Barcelona. More.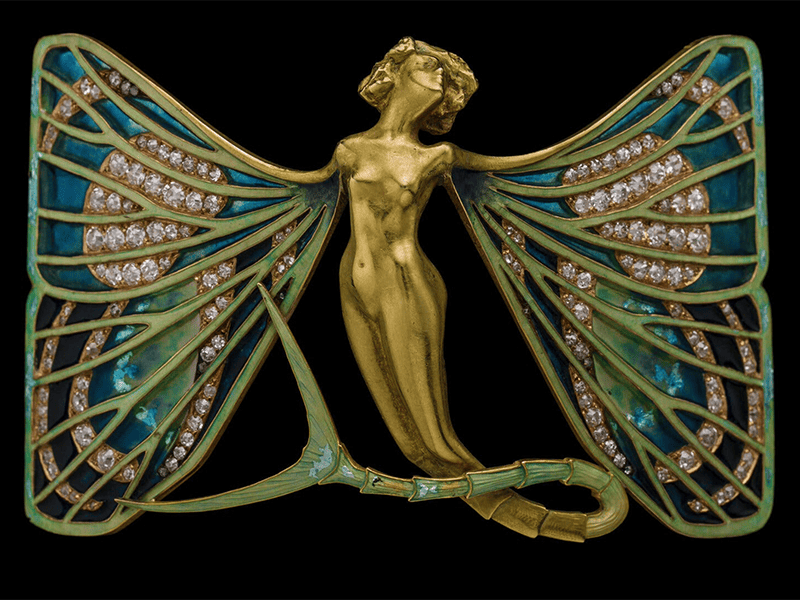 NYT COVERS A NEW ART: METAMORPHOSES OF JEWELRY, 1880–1914
Read the article about the exhibition, which is at L'École, School of Jewelry Arts, in Paris, through September 30, 2023.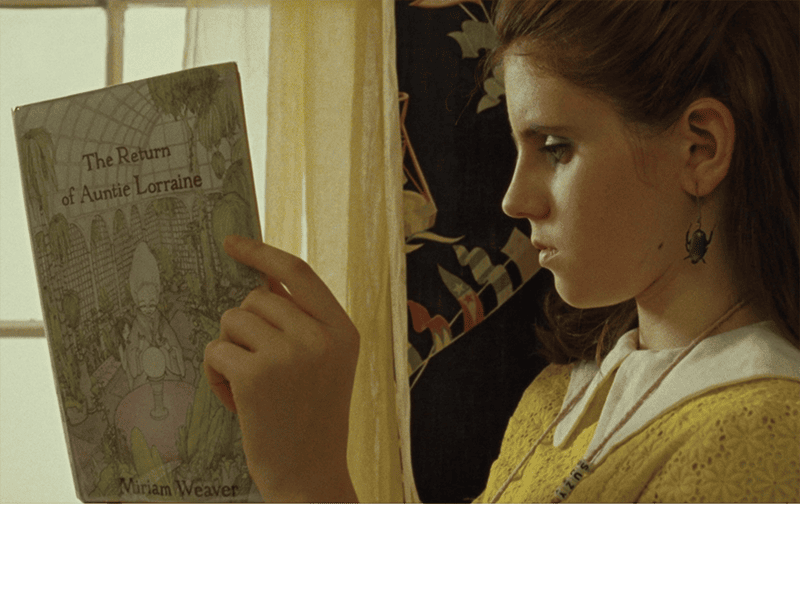 JEWELRY TELLS A BACKSTORY IN WES ANDERSON'S FILMS
Asteroid City opened in major cities last week. Have you seen it? What jewelry did it feature? Meanwhile, here's an article that's a few years old on tokens of affection from the director's past movies.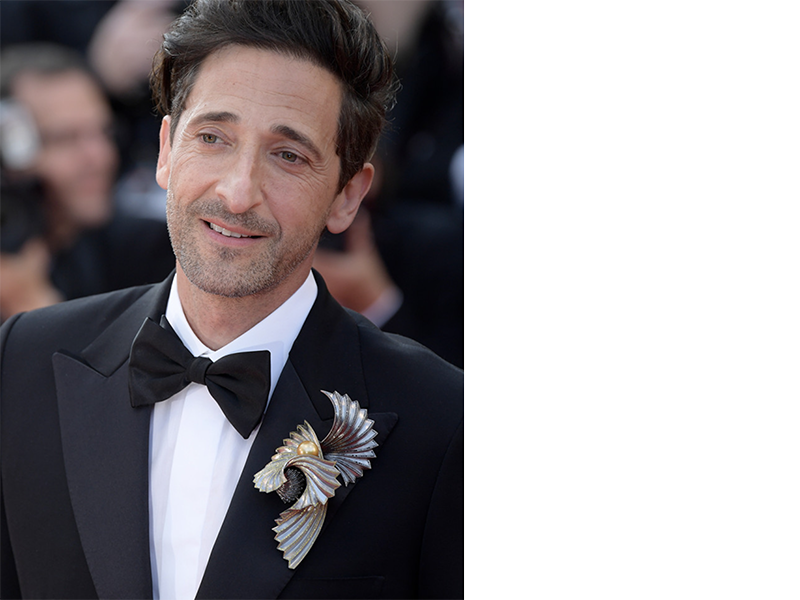 ADRIAN BRODY WORE ART PIN TO ASTEROID CITY MOVIE PREMIERE
Speaking of Asteroid City, one of the actors was dressed to the nines for his red carpet appearance at the Cannes film fest. He accessorized his tux with a large one-of-a-kind brooch called Night Dance, from contemporary jewelry artist and designer Elsa Jin. Learn more.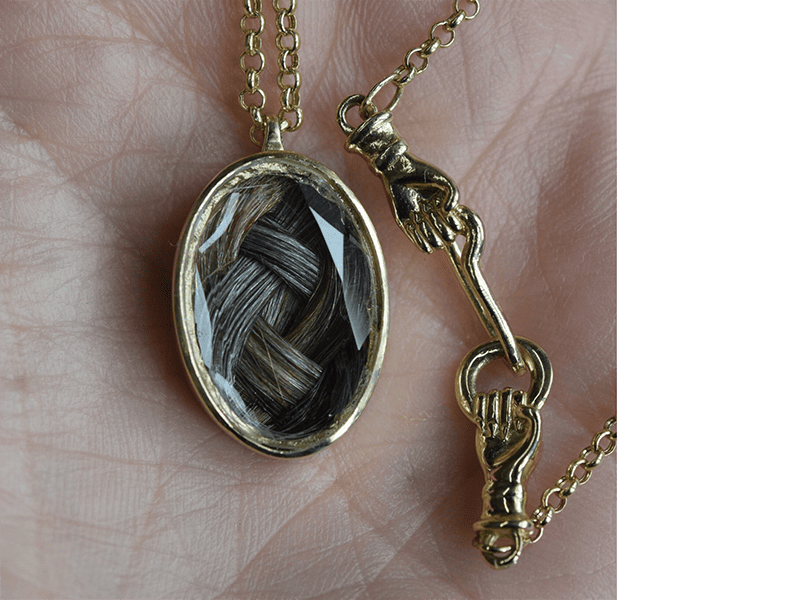 MOURNING JEWELRY IS—AHEM—ALIVE AND WELL
It's not just a Victorian thing. See what people are making these days.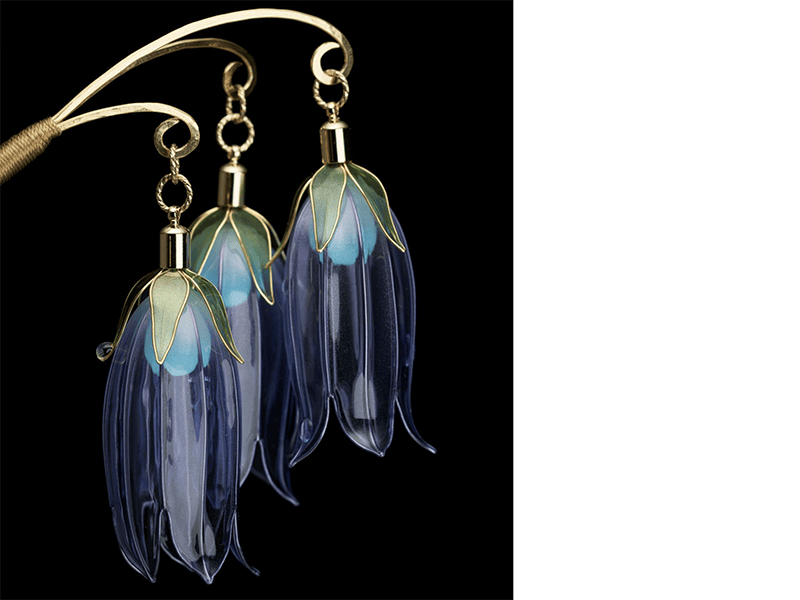 JEWELRY-ADJACENT: HAIRPINS FEATURED ON COLOSSAL
Continuing ancient Japanese tradition, Tokyo artist Sakae fabricates intricate kanzashi from wire and resin. In their earliest form, the hairpins were made of a simple stick or rod meant to protect the wearer from evil spirits. Over time, they evolved to include combs and a wide range of materials, becoming widely popular during the Edo period, when hairstyles became quite elaborate. See more.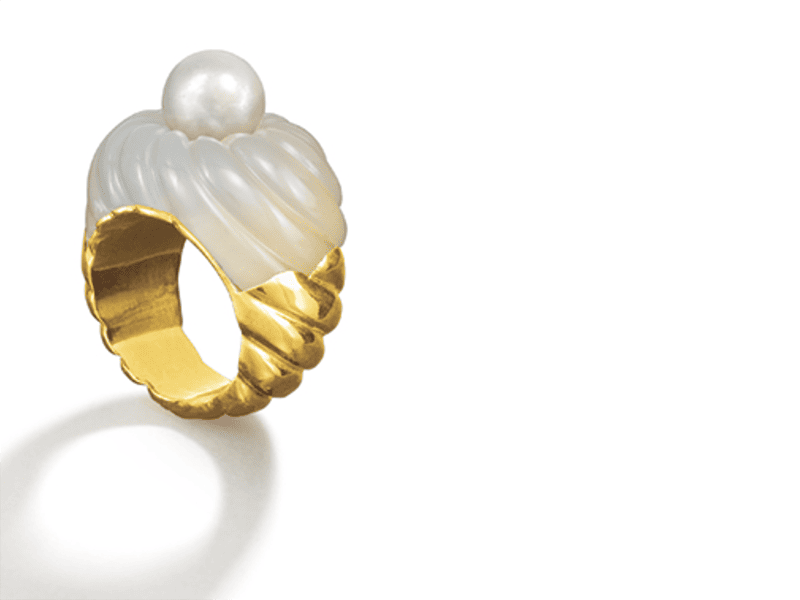 HISTORICAL NOVEL FOCUSES ON SUZANNE BELPERRON
Outside of her life in the studio, very little is known about the haute joaillerie designer, who worked roughly 1920­–1974. The Jeweler of Stolen Dreams, a new book by M.J. Rose, incorporates the author's imaginings about Belperron's life based on more than 10 years of research and interviews with the designer's great niece. Read an interview with the author.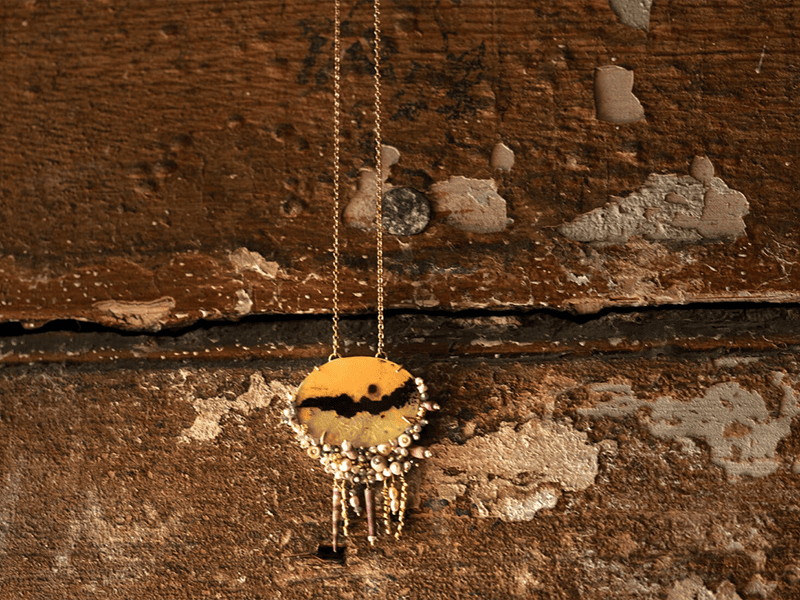 MULTIPLE SCLEROSIS DOESN'T STOP THIS JEWELRY DESIGNER
Romilly Saumarez Smith finds new ways to translate her jewelry designs while living with MS. Read the article.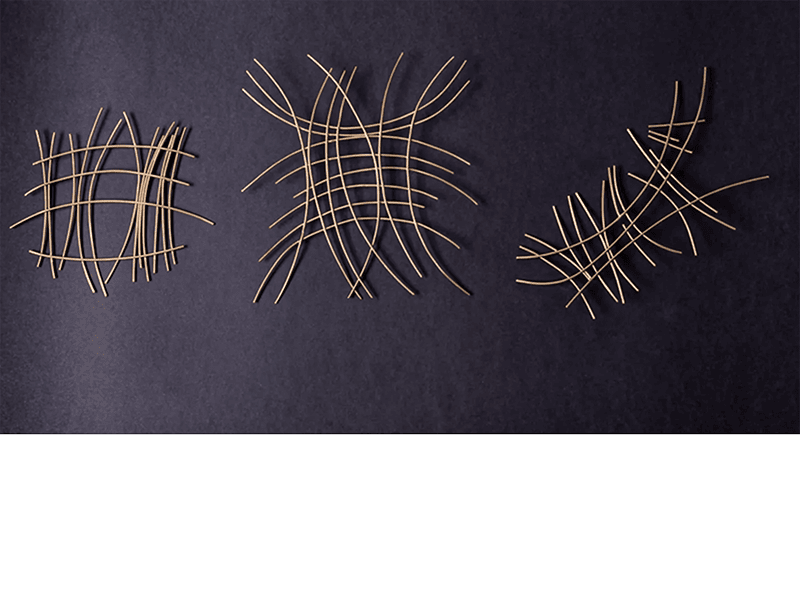 LUCY ANDERSON CHARTS A NEW PATH IN MINIMALIST WEARABLE ART
Anderson previously taught kids under the age of five, and playfulness and academic rigor are simultaneously present in her designs. Wallpaper*—whose website uses "wearable art" as a key word—describes her as "very much an artist, with jewelry acting as her medium of choice." Read about Anderson here.
ITALIAN JEWELRY INDUSTRY MELDS TRADITIONAL AND MODERN
Manufacturers in Vicenza are experimenting with technological advances that would allow brands to go beyond traditional handcrafted methods. But holdouts remain. Read more.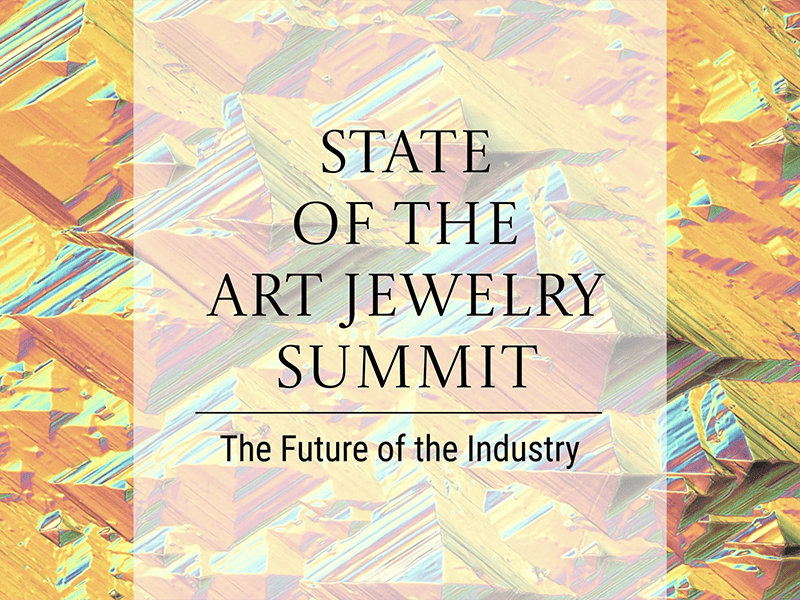 STATE OF THE ART JEWELRY SUMMIT: JUNE 23, 2023
To discuss current developments in research, technology, business, and art in jewelry, and to create, develop, and guide the future of the industry so it thrives and remains relevant, the Responsible Jewelry Council, the Gemological Institute of America, and the Mineralogical and Geological Museum at Harvard University present this summit in-person and by invitation at Harvard. Info.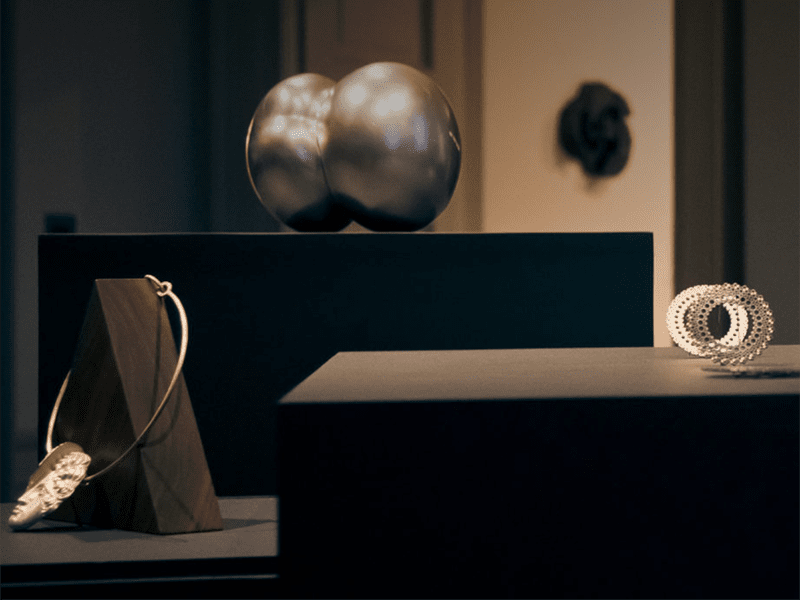 GOLDSMITHS' FAIR, LONDON: SEPTEMBER 26–OCTOBER 8, 2023
Bringing together 136 of the UK's most extraordinary silversmiths and goldsmiths working with numerous techniques, from wire work to 3D printing, traditional goldsmithing to intricate engraving. The exhibitors combine ancient techniques with modern-day technologies, ensuring there's something for everyone with a passion for fine jewelry and contemporary silver. Info.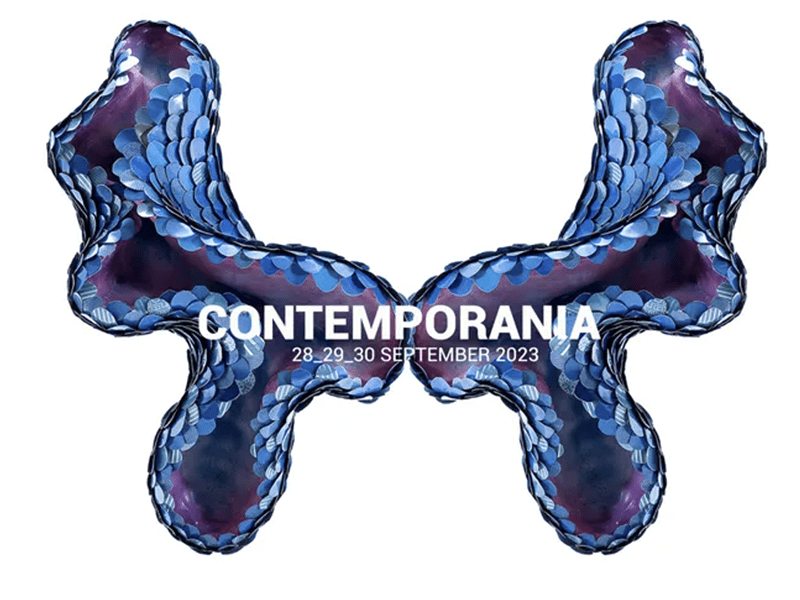 CONTEMPORANIA HIGH CRAFTSMANSHIP BARCELONA: SEPTEMBER 28­–30, 2023
Formerly Joya, this will be a space for national and international contemporary crafts, and a trade fair for artists, institutions, galleries and collectives to present and promote their creativity in applied arts such as ceramics, art jewelry, lacquer, metal, textiles, glass, paper and wood. Info.
PARCOURS BIJOUX: OCTOBER 2–29, 2023
Held in Paris every three years, with more than 50 jewelry events planned. Info.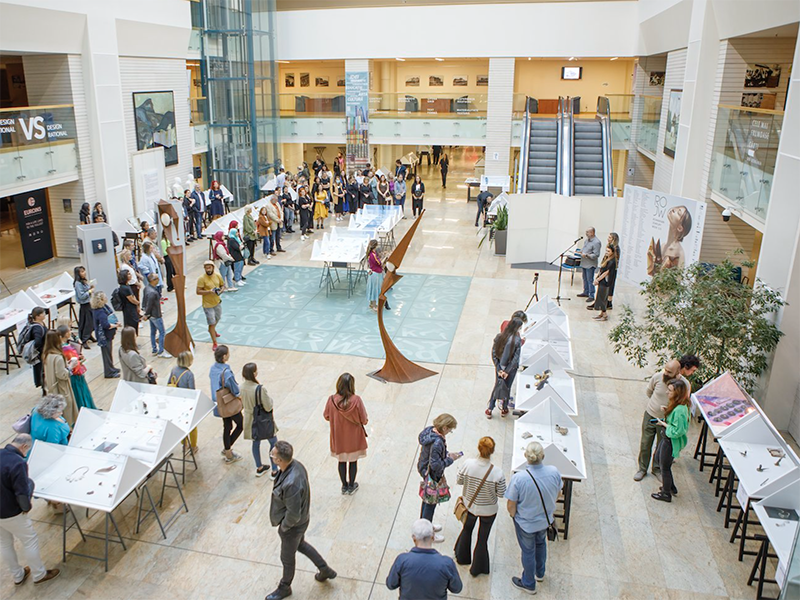 ROMANIAN JEWELRY WEEK: OCTOBER 4–8, 2023
Takes place at The National Library of Romania, as well as in multiple museums and galleries across Bucharest. Info.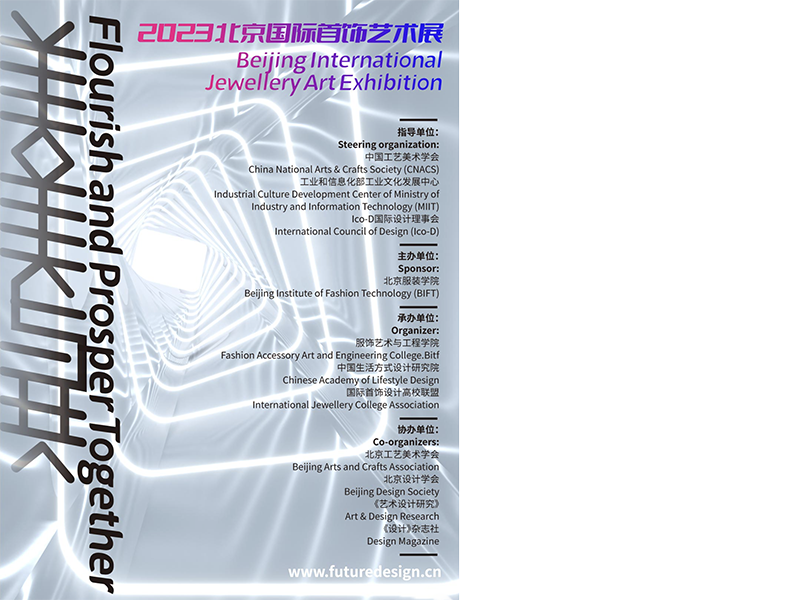 2023 BEIJING INTERNATIONAL JEWELLERY ART EXHIBITION: OCTOBER 14–22, 2023
The sixth edition of the event has the theme "Flourish and Prosper Together." Info.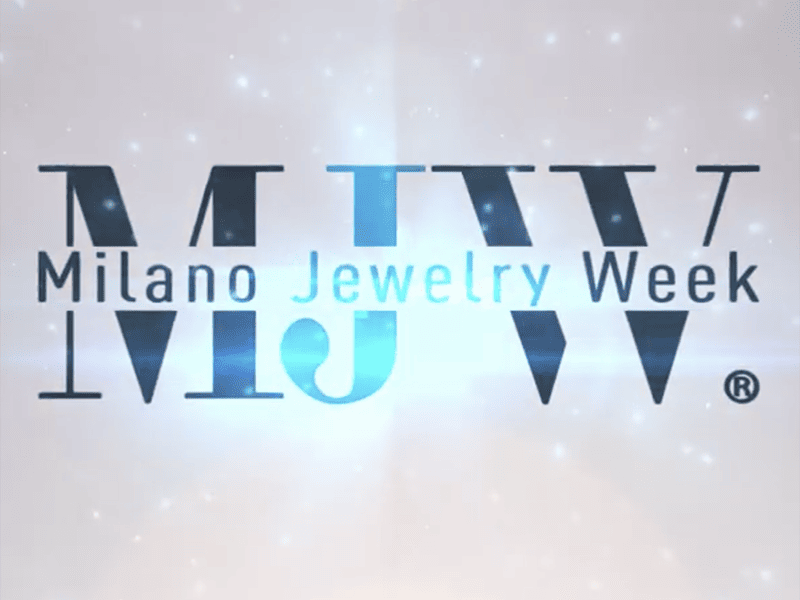 MILANO JEWELRY WEEK: OCTOBER 17–22
The widespread event in Milano's center features a calendar full of events—exhibitions, presentations, workshops, talks, awards, live performances, and openings—held in exclusive and evocative locations in the city: historic buildings, high jewelry ateliers, goldsmith workshops, academies, art galleries, fashion boutiques and design showrooms. Info.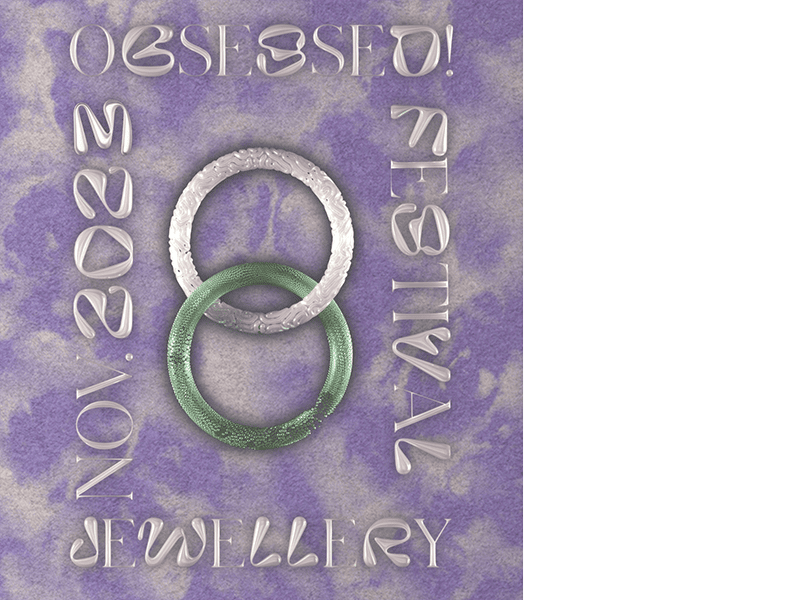 OBSESSED JEWELLERY FESTIVAL: NOVEMBER 1–30, 2023
It will take place across the Netherlands—Amsterdam, Arnhem, Apeldoorn, Den Bosch, Den Haag, Maastricht, Rotterdam, and Utrecht—and Antwerp, Belgium. Info.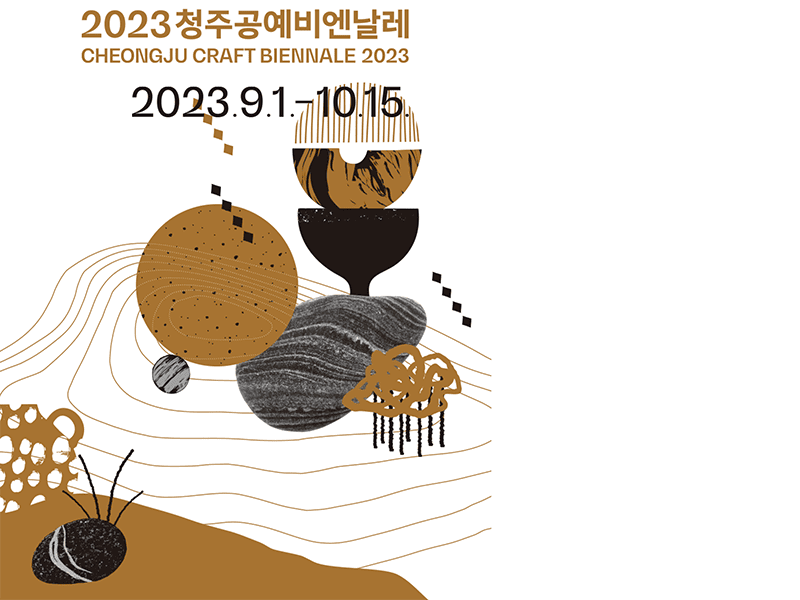 CHEONGJU CRAFT BIENNIALE: SEPTEMBER 1–OCTOBER 15, 2023
The theme is The Geography of Objects: Living in the Net of Biophilia. Info.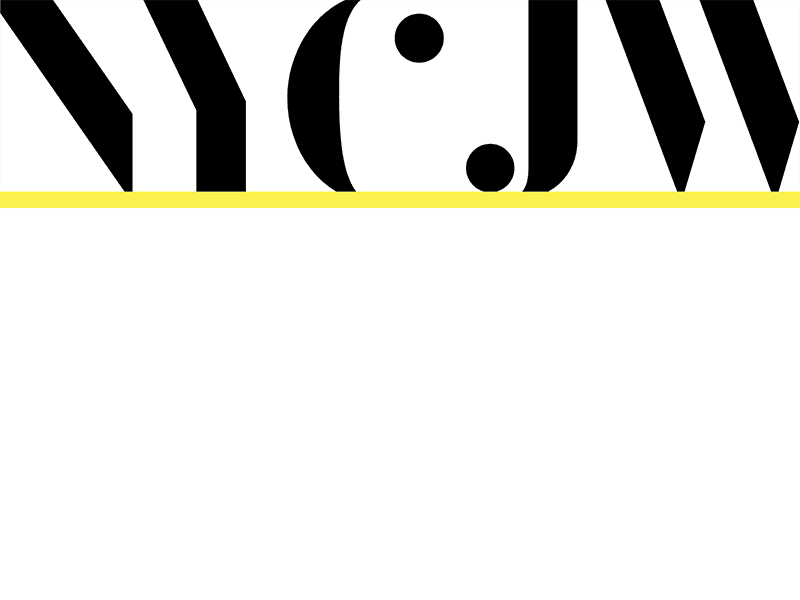 NEW YORK CITY JEWELRY WEEK: NOVEMBER 13–19, 2023
Info.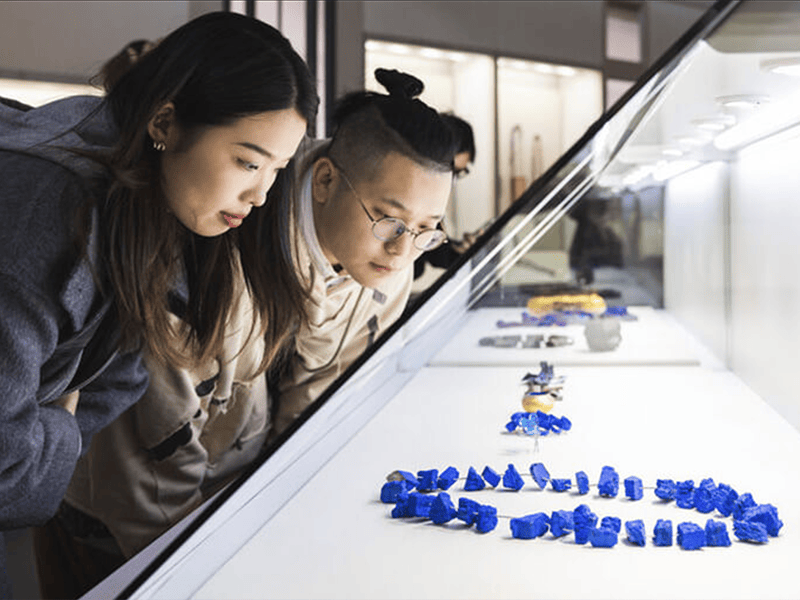 MUNICH: FEBRUARY 28–MARCH 3, 2024
Get info for the show at the Messe here. Get info for the independent Munich Jewellery Week on their Instagram.
Photo courtesy of Internationale Handwerksmesse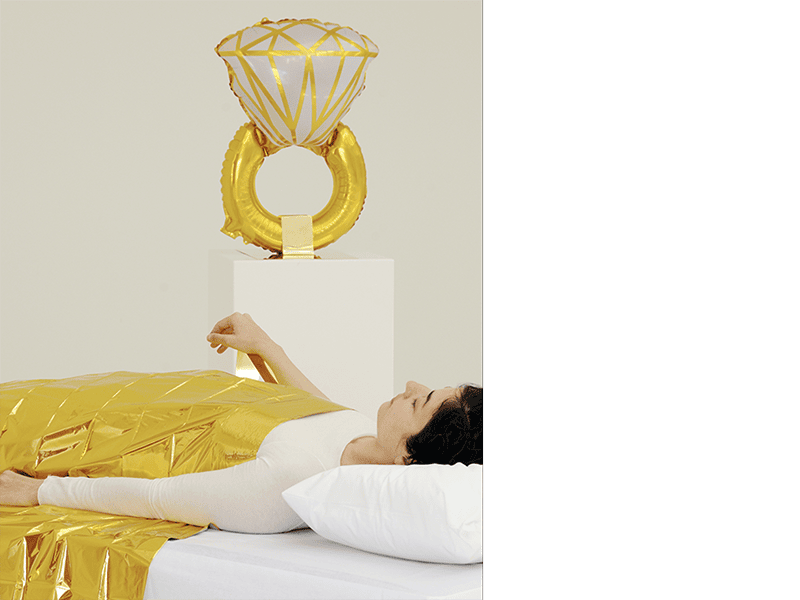 BRUSSELS JEWELLERY WEEK: APRIL 25–28, 2024
Info.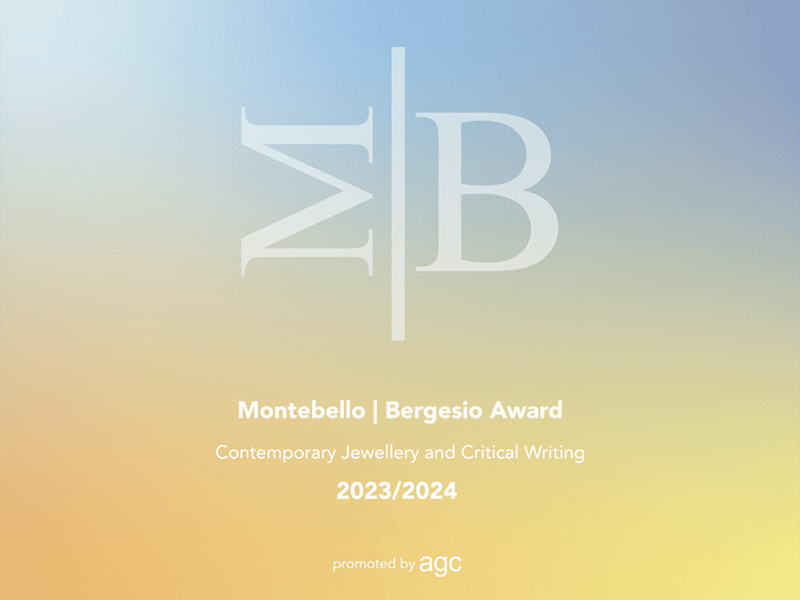 OPEN CALL­— TWO RESEARCH GRANTS FROM AGC
From the Association of Contemporary Jewellery: the Giancarlo Montebello Prize is for students who have created a jewel capsule collection with innovative conceptual, formal, technological, and material characteristics (1st place: €1,500; 2nd place: €1,000). The Maria Cristina Bergesio Prize is for a critical essay dealing with the most current issues in contemporary jewelry; theorists and critics of art and jewelry design, teachers and scholars, and doctoral and independent researchers may apply (€800 prize + publication). Deadline: July 10, 2023. Info.
OPEN CALL—TALENTE MASTERS OF THE FUTURE 2024
Promotes young people to show the enormous potential which lies in the new generation in crafts and trades. Participants may produce in any craft or technology. Works must be made by their own hand and show something new and exceptional. Age limit: 33 for crafts, 35 for technology. Deadline: October 2, 2023. Info.
OPEN CALL—PLATTFORM SCHMUCKKUNST
Theme: What Now? Polarizing politics, climate crisis, war, poverty, existential fears, social division, restrictions, renunciation, parallel societies—these conditions and concerns are currently strangling the throats of many people. Where will it all lead? Group exhibition in September 2023, in Graz, Austria. Deadline: July 23, 2023. Info.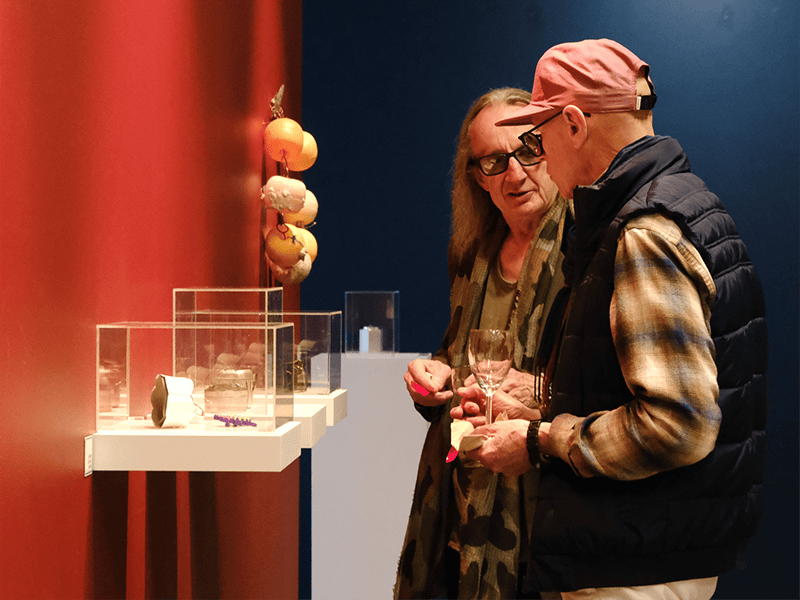 OPEN CALL—SYDNEY CRAFT WEEK
The festival is city-wide and takes place October 6–15, 2023. It presents the latest in contemporary craft as well as offering opportunities to learn new skills in workshops. Theme: Time. Seeking entries from makers, galleries, shops, guilds, libraries, councils, and other organizations for exhibitions, workshops, and events. Deadline: June 23, 2023. Info.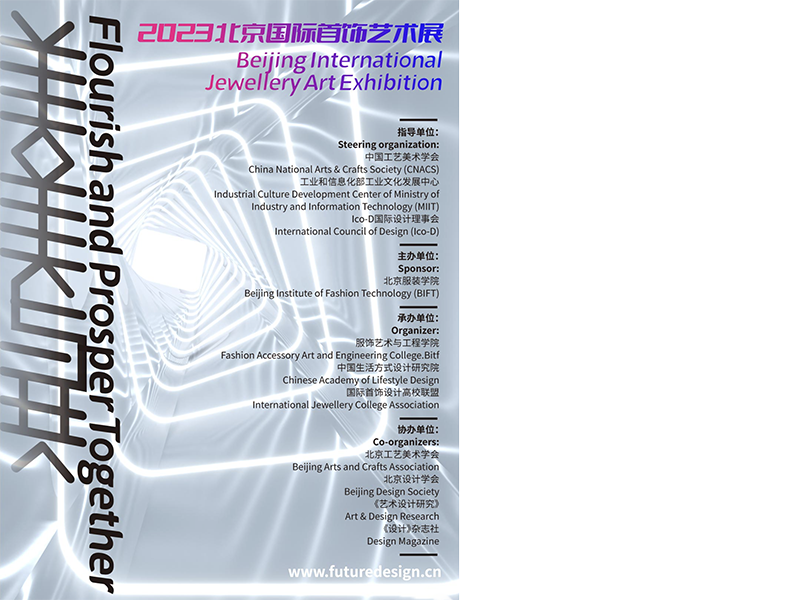 OPEN CALL—2023 BEIJING INTERNATIONAL JEWELLERY ART EXHIBITION
The 6th Beijing International Jewellery Art Exhibition will take place October 14–22, 2023. Theme: "Flourish and Prosper Together." Deadline: July 31, 2023. Info.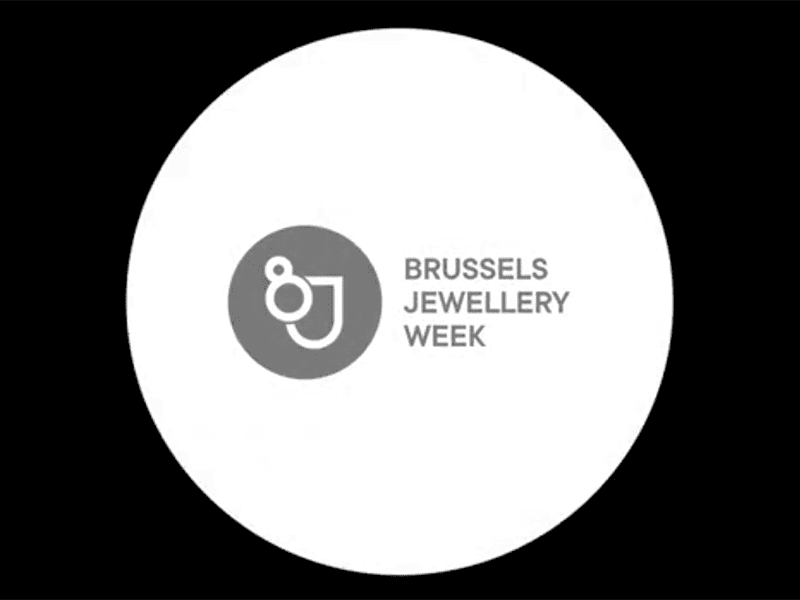 OPEN CALL—BRUSSELS JEWELRY WEEK
Theme: Particle[s]. In a world threatened by pollution and the extinction of species, Particle[s] can be seen as a metaphor for people whose interactions will eventually form a critical mass capable of regenerating it. Particle[s] also applies to the world of contemporary jewelry, as each material is made up of particles, in subtle arrangements that will eventually end up making a work of art. Deadline: November 1, 2023. Info.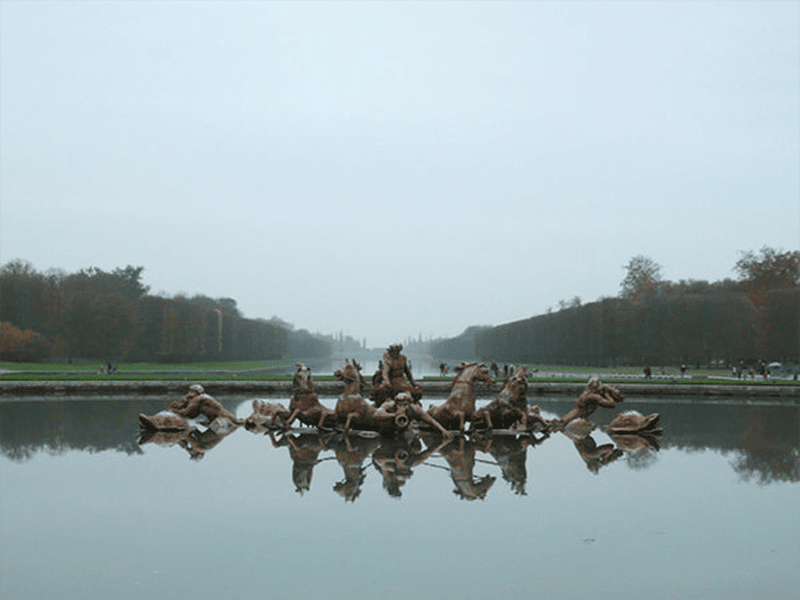 OPEN CALL— TINCAL LAB CHALLENGE
The theme of the ninth edition of the challenge: Jewelry and Travel. Let yourself be freely inspired by the immense world of travel— take us traveling worldwide. Deadline: June 30, 2023. Info.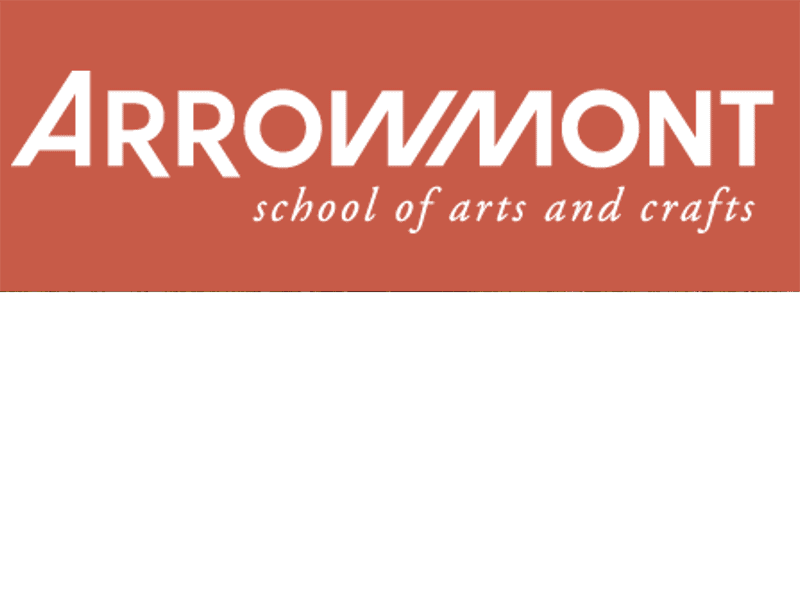 ARTS ADMINISTRATION INTERNSHIP @ ARROWMONT SCHOOL OF ARTS AND CRAFT
Arrowmont is taking an active role in shaping the future of a more diverse and equitable arts and craft administrative field in central Appalachia. The Visions Internship, Fall Session, provides arts administration experience to those who want a career within their own Appalachian communities. The school welcomes BIPOC applicants currently residing in, or from one of the qualifying central Appalachian counties, to apply. Deadline: August 1, 2023. Info.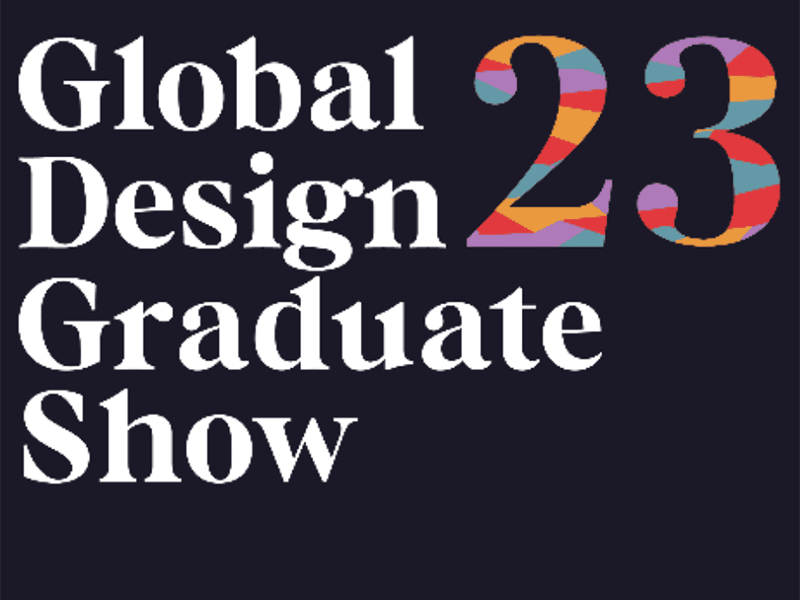 APPLY—GLOBAL DESIGN GRADUATE SHOW 2023
The Global Design Graduate Show, in collaboration with GUCCI, is open to all undergrad, grad, and postgrad fashion, accessories, textiles, art, and design disciplines for those who graduated September 2022–August 2023 (Southern hemisphere, after October 2022). Share your creative work alongside your peers from around the world and get it judged by industry leaders. Deadline: August 31, 2023. Info.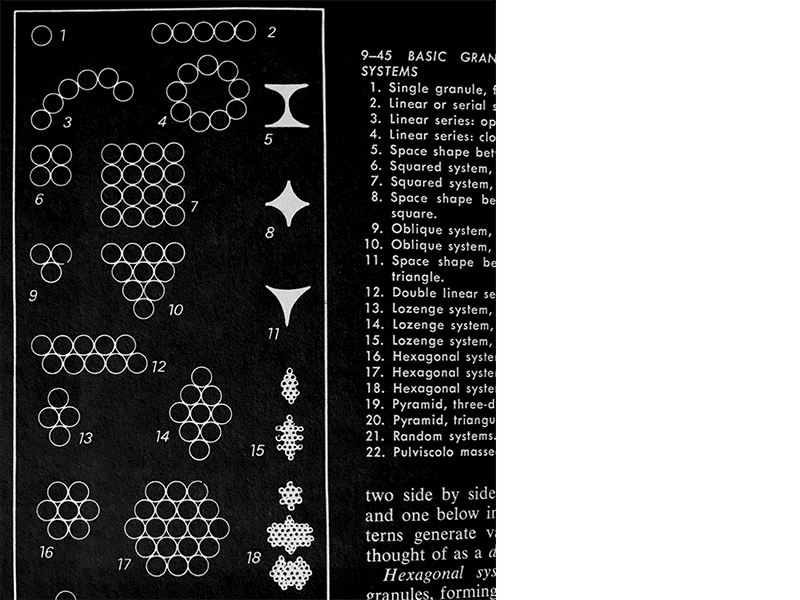 WORKSHOP—INTRODUCTION TO GRANULATING IN SILVER
Granulating is a decorative technique in which small gold or silver balls are made and fixed in patterns on a metal base. The workshop offers an introduction to this ancient and delicate technique. At DIVA Museum, July 17–19, 2023, info.
---
whole-cast (e)