OMG, Have You Heard – Art Jewelry Forum
December 2022, Part 2
Art Jewelry Forum is pleased to share the news that members of our community find noteworthy. Is something missing? The success of this compilation of compelling events, news, and items of interest to the jewelry community depends on YOUR participation. If you're a member of AJF at the Silver level or above, you can add news and ideas to this bi-monthly report by going here. If you aren't a member, but would like to become one, join AJF here.
Listings gathered with assistance from Carrie Yodanis.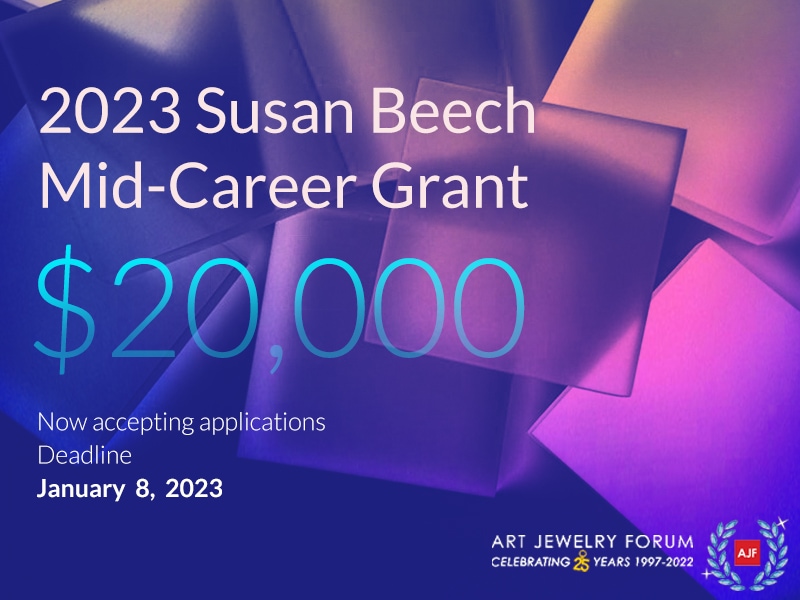 APPLY FOR THE $20,000 SUSAN BEECH MID-CAREER GRANT
Open to makers aged 35–55. The proposed project should be about jewelry, loosely defined. Deadline: January 8, 2023. Get info and guidelines here.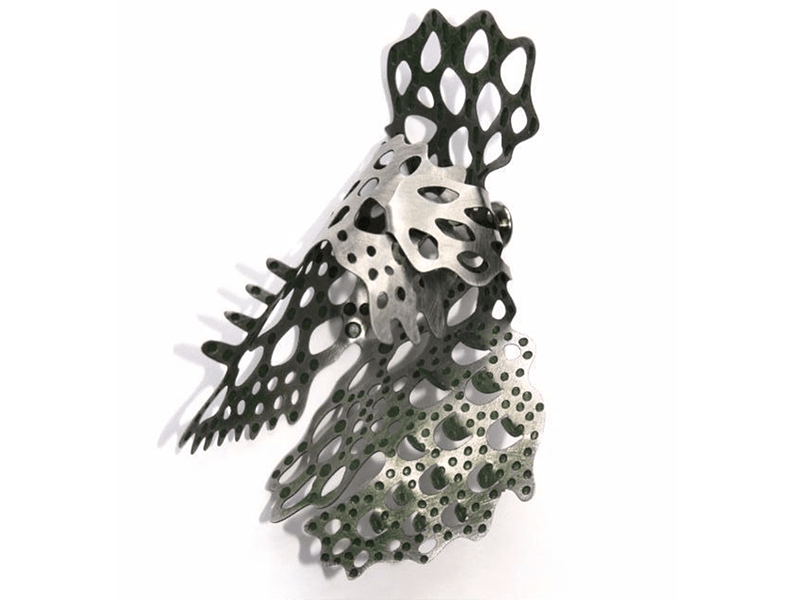 GET A SPECIAL COLLECTOR'S EDITION PIN WHEN YOU JOIN AJF!
As a thank you gift, when you donate $150 or more to join AJF, you'll receive an AJF exclusive Collector's Edition Pin by emiko oye, Lola Brooks (her pin is shown at left), Ted Noten, Hanna Hedman, or David Bielander, while supplies last. It's win-win—our way of acknowledging your generosity and helping you expand your jewelry collection! Join here.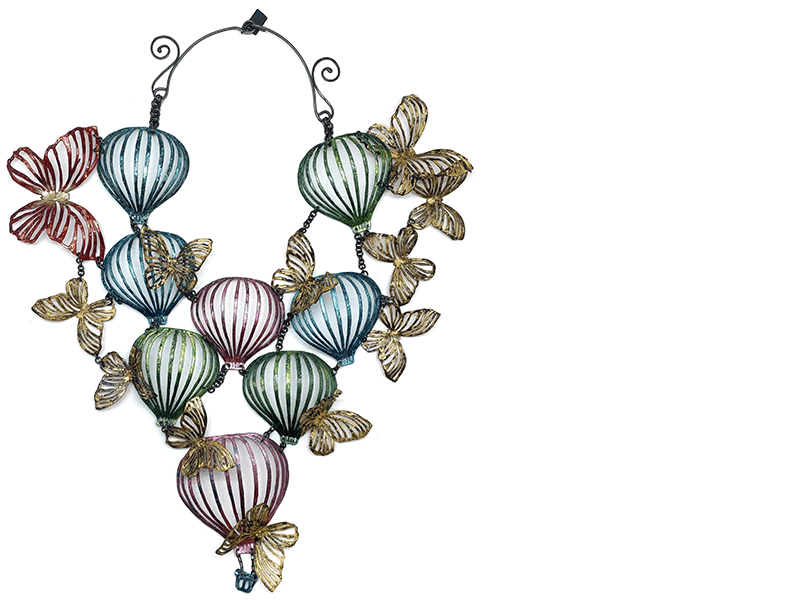 FEEL LIKE SEEING A JEWELRY SHOW?
Find these listings and many, many more on our dedicated exhibition page: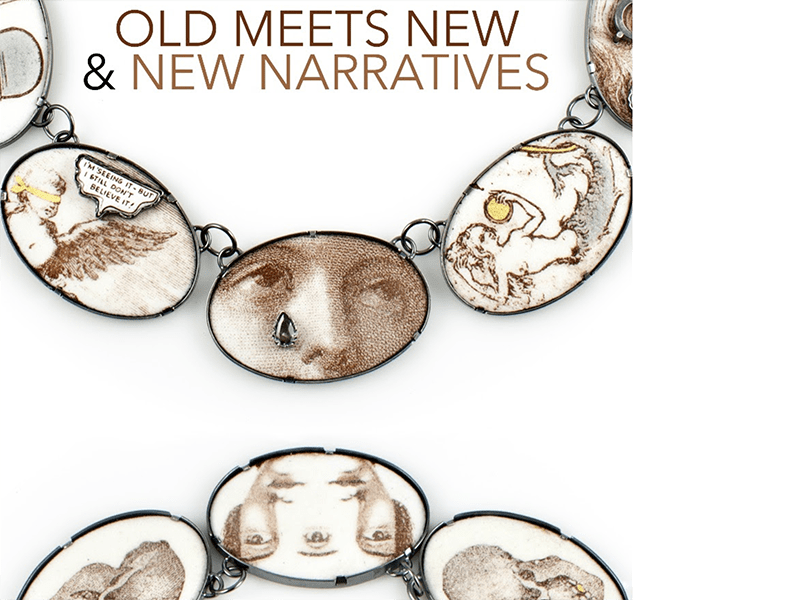 TWO EXHIBITIONS AT MOBILIA
Old Meets New and New Narratives, through January 30, 2023. Throughout history people have created and celebrated the power and beauty of jewelry. Rings, necklaces, bracelets, and earrings were symbols of beauty, wealth, status, and power. A myriad of metalworking methods were used, including casting, enameling, granulation, filigree, and cloisonné. Developed in ancient times, these techniques still define jewelry design today. Mobilia invited artists to create powerful jewels combining ancient technique with their unique skills and contemporary technology. View some of the offerings in the catalog.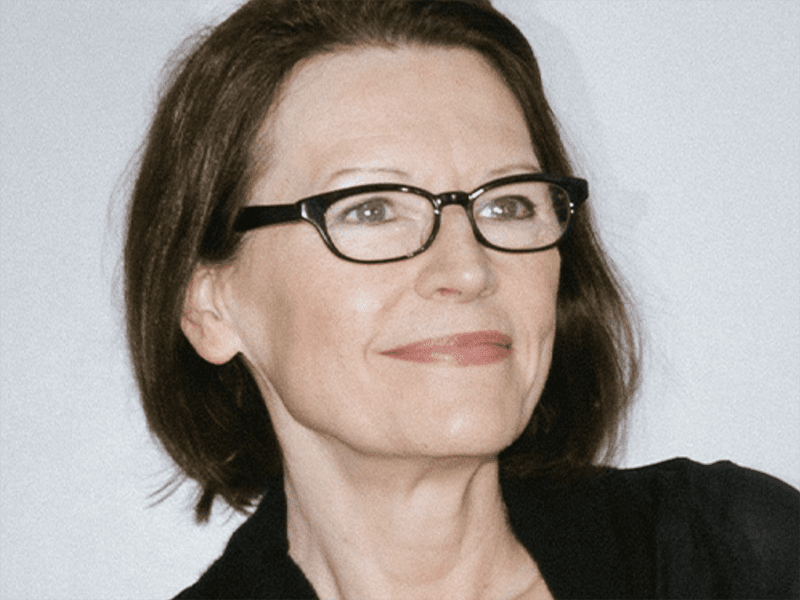 EVA EISLER GUEST STARS ON THE JEWELRY JOURNEY
The internationally recognized sculptor, furniture/product designer, and jeweler also chairs the Metal and Jewelry Department at the Academy of Arts, Architecture and Design in Prague, where she heads the award-winning K.O.V. (concept-object-meaning) studio. Listen here.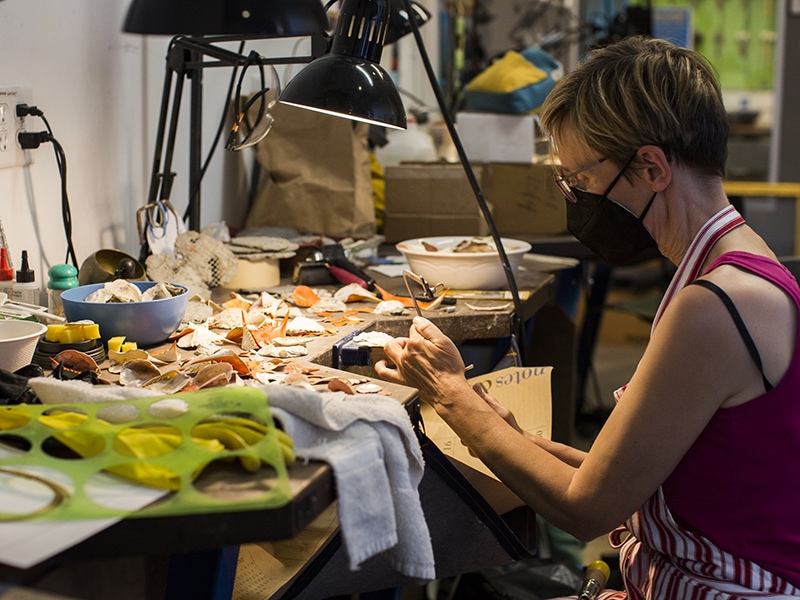 APPLICATIONS OPEN: ARTIST RESIDENCIES AT BJC
Baltimore Jewelry Center offers a number of residencies for emerging and mid-career artists, including a BIPOC one-month emerging artist residency, a one-month emerging artist residency, a three-month emerging artist residency, a one-month mid-career artist residency, and a three-month mid-career artist residency. Learn more about the application process, residency perks, and expectations by visiting the BJC's residency page. Application deadline: February 15, 2023.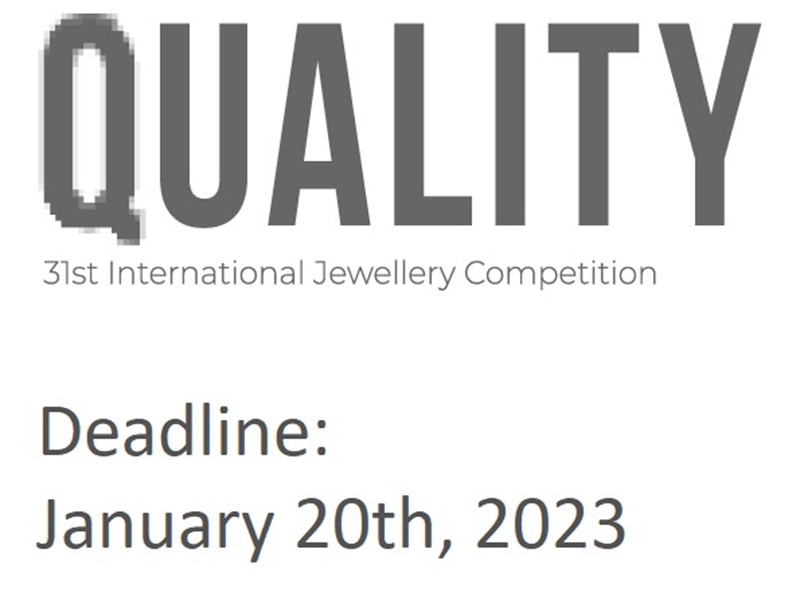 OPEN CALL—LEGNICA INTERNATIONAL JEWELLERY COMPETITION 2023
Over the years, the competition themes have reflected on the a number of things: the presence of the classic in the modern world, the importance of rituals, sources of revolt, the issue of identity, deceptive illusion, and the power of touch. Now, it's time for a discussion around the topic of quality in the context of jewelry, but also of these times in which "lots, fast, cheap" constantly clashes with increasing environmental awareness and exhaustion resulting from the excess of objects flooding our daily space. Submit to participate in the 31st International Jewellery Competition with the theme of Quality. Deadline: January 20, 2023. Info.
DR BEATRIZ CHADOUR-SAMPSON INTERVIEWED BY THE JEWEL VAULT
Guests are asked which six jewels they would want to put into their "fantasy jewel vault." Listen to the podcast and see Chadour-Samson's choices here. She is one of the jurors for the Susan Beech Mid-Career Grant.
SOLO EXHIBITION BY EDEN HERMAN ROSENBLUM: SOLASTALGIA
Rosenblum presents three series of works and two videos dealing with nomadism, climate migration, and melting glaciers. Alongside, she weaves her personal story of immigration to Israel and the sense of belonging-foreignness that accompanies her. She hopes to raise awareness of the impact of human actions on the earth, and to encourage action to preserve it, and urgently, because time is running out. At the Tel Aviv Artists' House, on December 29, 2022.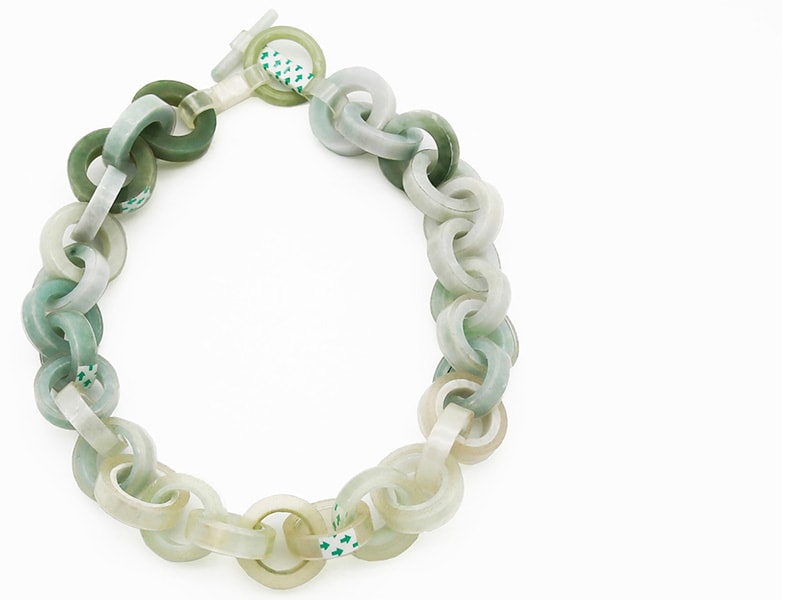 CAROLINE BROADHEAD ON CURATING SCHMUCK: "I'VE GONE WITH STRONG IDEAS"
She selected 67 participants out of 600 who applied for the Schmuck 2023 special exhibition. "There's a lot of comment about social issues or political issues," she said. Many pieces focus on the pandemic. There's also some work on colonialism, sustainability, and criticism of capitalism. Read the interview.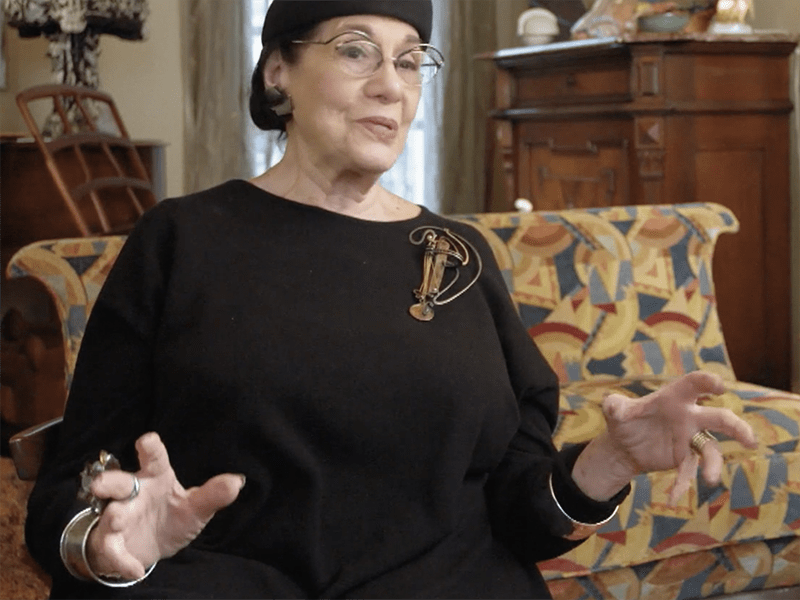 HELEN DRUTT ENGLISH INVITES US INTO HER HOME
The "Godmother of Craft" gives a tour of her impressive residence, filled with the finest examples of craft objects, in "Home," from Craft in America. Watch it here for free. Hers is the last segment of the program.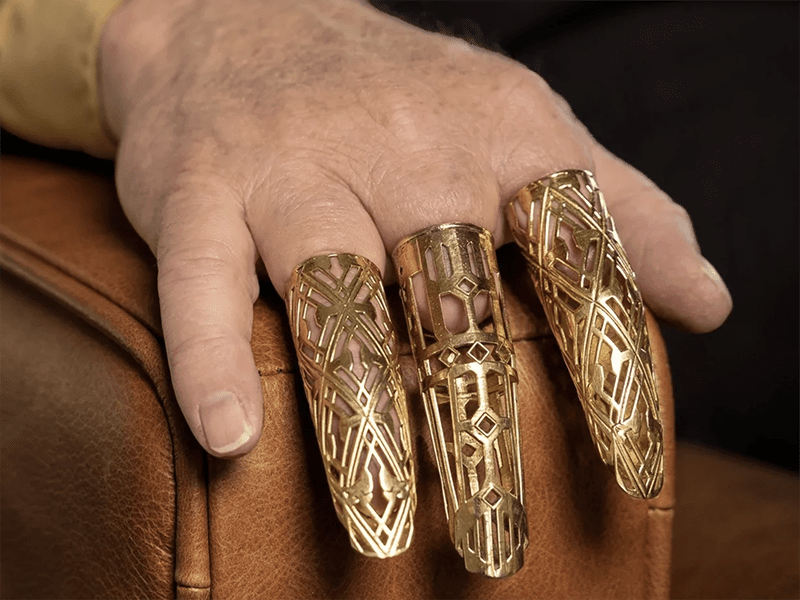 PROSTHETIC FINGERS
Charles Lewton-Brain brought this to our attention. In the world of art jewelry, most prosthetics are ornamental and conceptual, but one of his former students is developing the real thing. See more.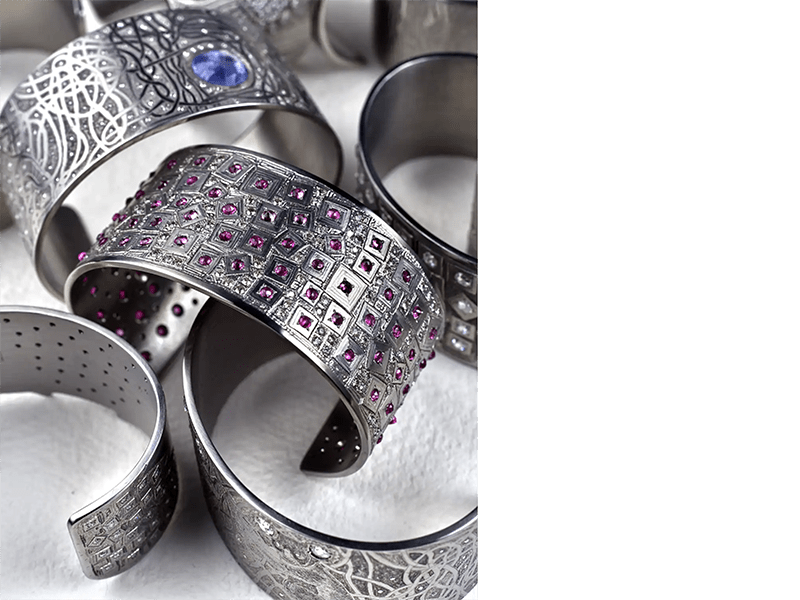 BOUNDARY-CROSSING JEWELER, SCULPTOR, AND PAINTER DANIEL BRUSH DIES
"I work with it because I don't understand it," Brush told a TV journalist as he melted gold pellets. "I work with it because I like the purple glow that comes off of this when it gets hot. … I work with it because I dream about all of the people [who] maybe three or four thousand years ago saw the same thing." Read the Washington Post's obit. And here's more from The Adventurine.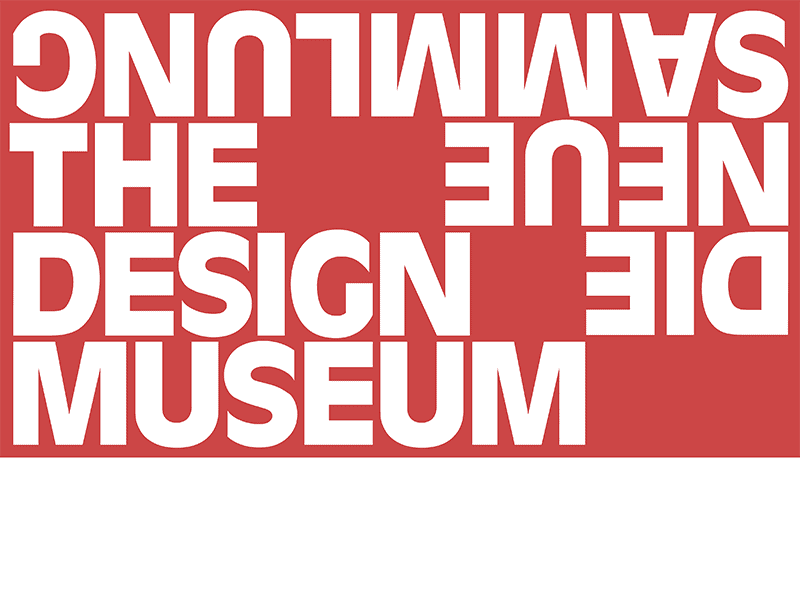 PINAKOTHEK DER MODERNE WILL LAUNCH TWO EXHIBITIONS DURING SCHMUCK 2023
Bezalel Academy: Department for Jewelry and Fashion and Therese Hilbert: ROT—Therese Hilbert: RED will open March 11, 2023, at 7 p.m. Website.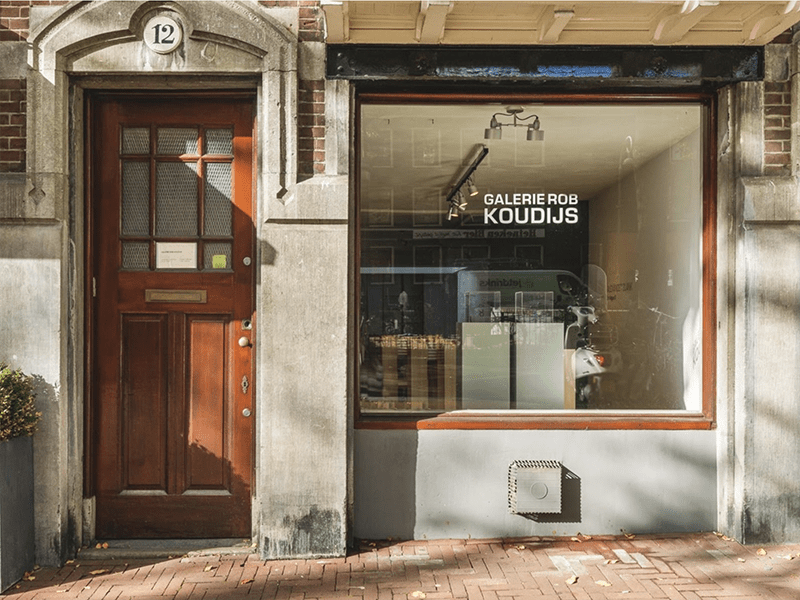 GALERIE ROB KOUDIJS HAS CLOSED ITS PHYSICAL SPACE
The gallery will continue, however. It will organize solo exhibitions a few times a year. It will have booths at art fairs. It will enhance its website with online catalogues and special offers, and you'll be able to purchase all jewelry presented there.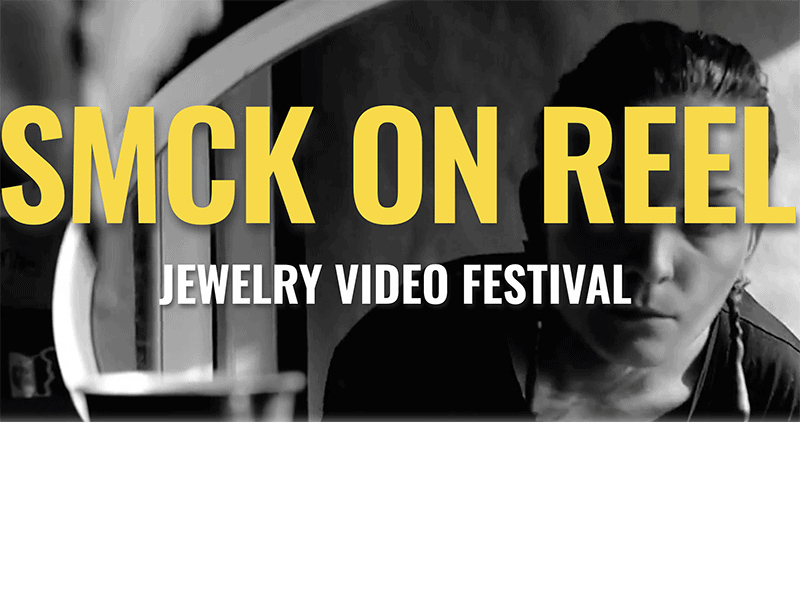 SMCK ON REEL 2023
New videos will be screened during Schmuck 2023, Legnica Silver Festival 2023, and Bucharest Jewelry Week 2023. Organizers are also scheduling additional screening destinations for 2023. Info.
AUTOR NOW ACCEPTING APPLICATIONS
The 20th edition of the international contemporary jewelry fair takes place in Bucharest, Romania, May 6–7, 2023. Candidates from all countries and nationalities are eligible. Deadline: February 28, 2023. Info.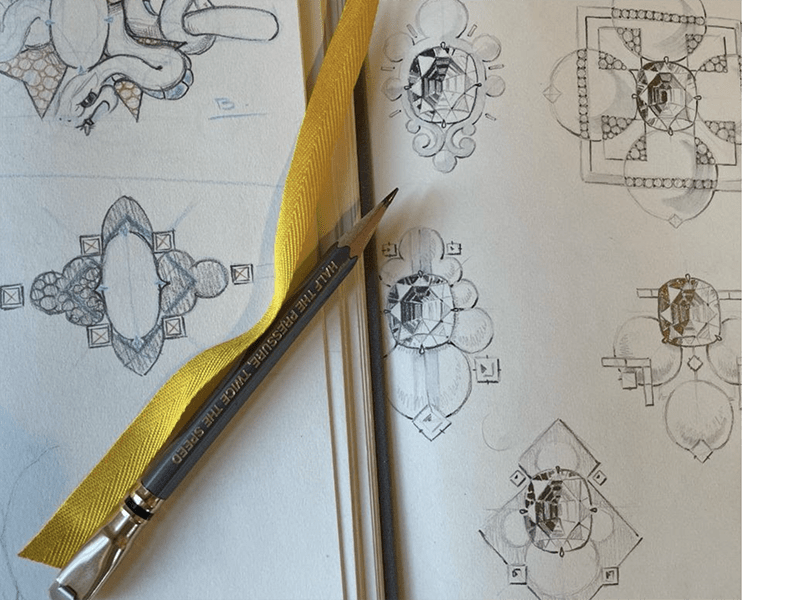 COULDN'T MAKE IT TO NYCJW22? VIEW VIDEOS FROM THE EVENT
Watch on YouTube.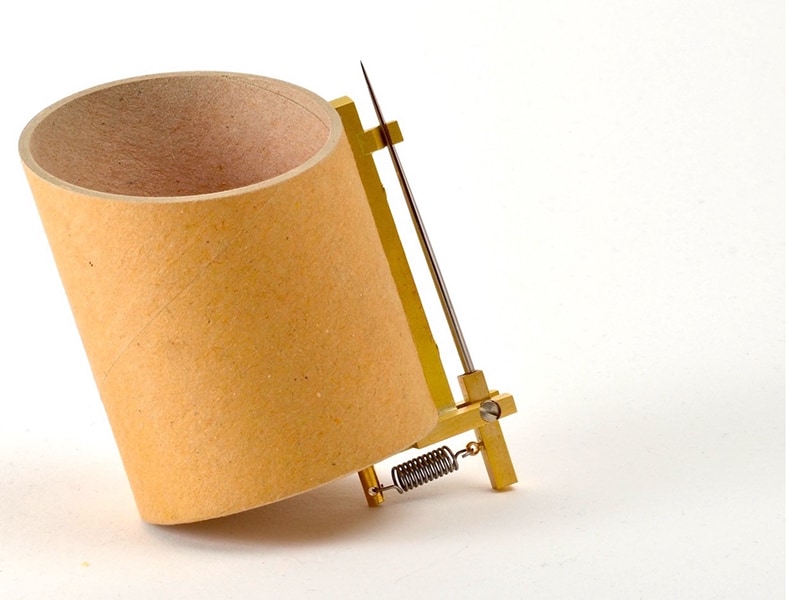 WELCOME TO THE WORLD CAPITAL OF JEWELRY
Read the Internationalen Handwerksmesse's press release about the jewelry on show at Handwerk & Design, March 8–12, 2023.
Over the years, Bulgari has perpetually moved jewelry forward by having a modern attitude and a pioneering drive for experimentation. This book shows how the American jewelry landscape has sparkled more brilliantly because of Bulgari. Author Marion Fasel takes you through 50 years of highlights via dazzling jewels, behind-the-scenes anecdotes, and editorial images from photographers Richard Avedon, Gian Paolo Barbieri, and Francesco Scavullo, among others. Info.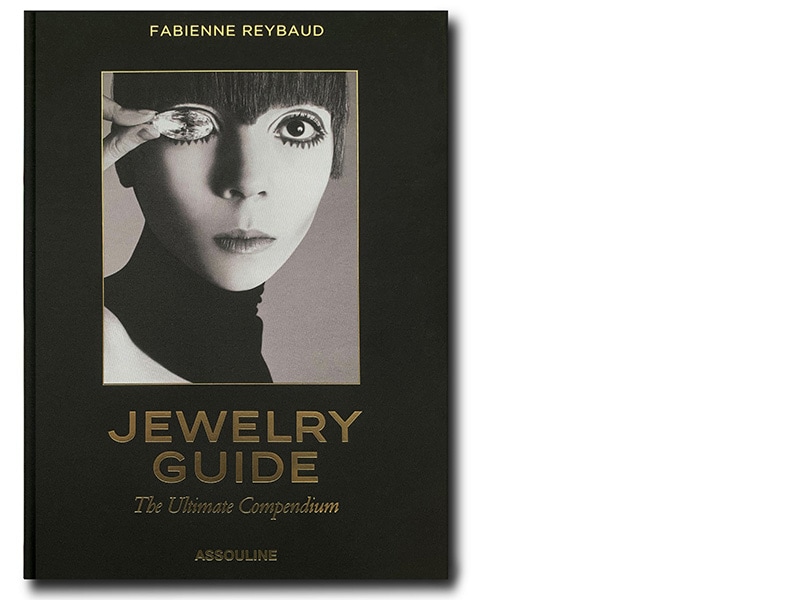 NEW BOOK—JEWELRY GUIDE: THE ULTIMATE COMPENDIUM
Through its power and grandeur, jewelry has mirrored the human journey through the centuries. Author Fabienne Reybaud walks you through all its facets while highlighting the world's most mythical stones and magnificent pieces, from the Hope Diamond to Elizabeth Taylor's La Peregrina pearl. Includes atelier images, original sketches, colorful photography, a list of the best museum collections around the world, another of budding designers to follow, and a buyer's guide to investing in antique and vintage pieces. More.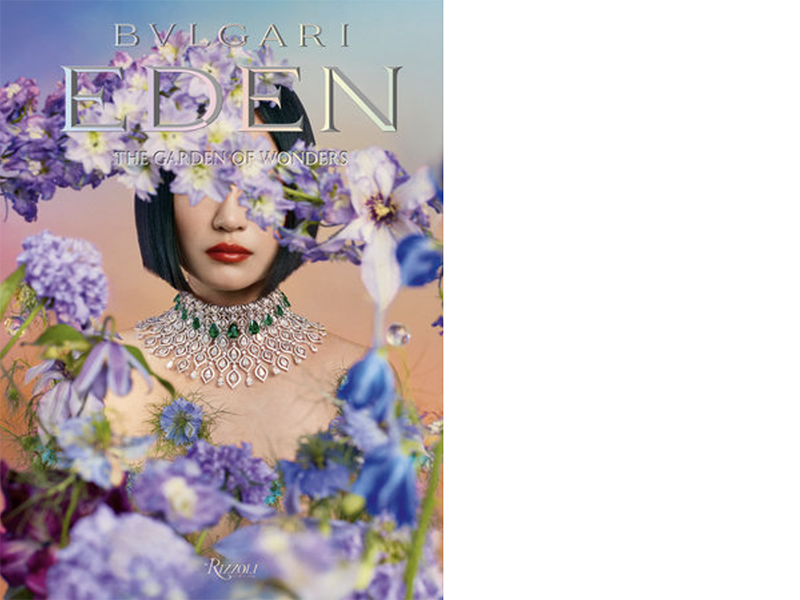 NEW BOOK—BULGARI EDEN: THE GARDEN OF WONDERS
The theme of Bulgari's most recent collection is the Garden of Eden, a subject that celebrates nature as a limitless source of inspiration, vitality, and energy. See sketches and photographs of the new jewelry in creative images by contemporary photographers. Poetry from various eras and all over the world—from Verlaine to Vita Sackville-West and Emily Dickinson, Federico García Lorca to Khwāju Kermani—accompanies the images. From Rizolli. Info.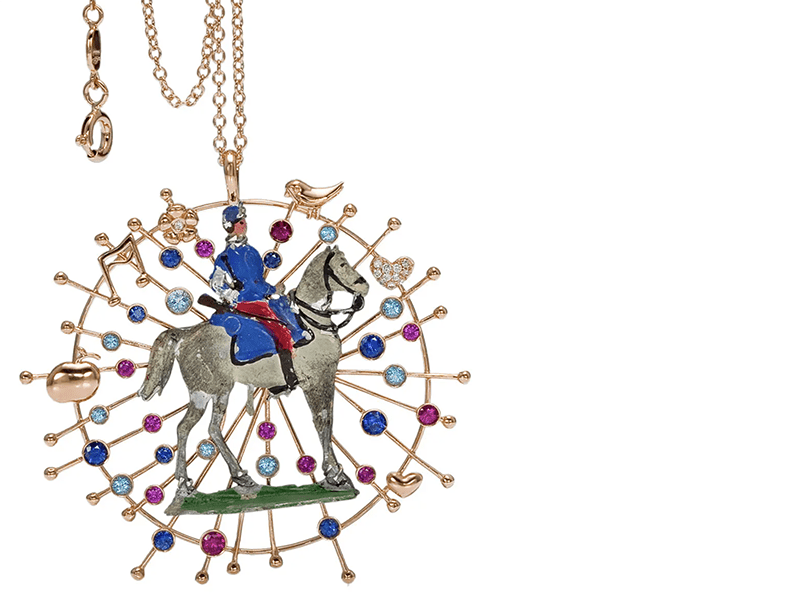 WHAT MAKES JEWELRY VALUABLE? THE GOLD OR THE ARTISTRY?
The luxury houses are finally getting on board! Boucheron recently included Cofalit—a vitrified industrial byproduct from asbestos waste—faceted and polished like glossy obsidian, in three new designs. They're not alone. Read about it in the New York Times.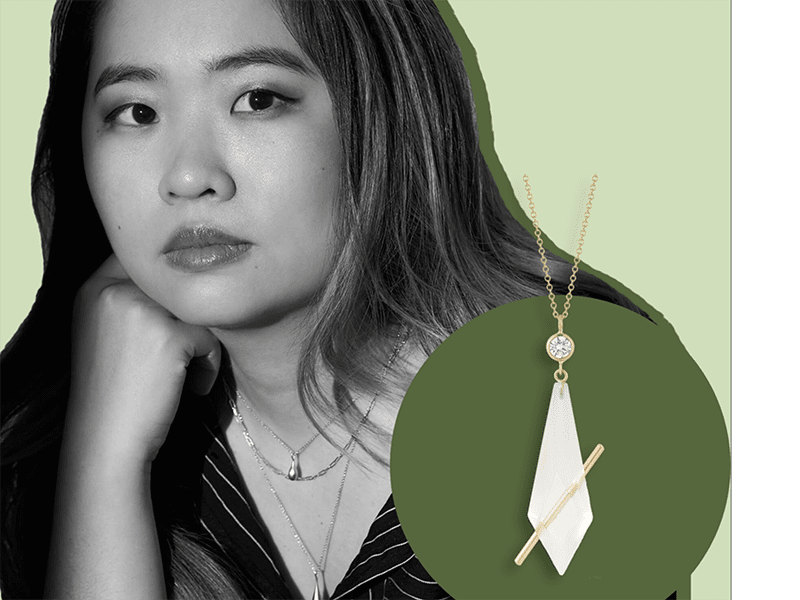 OPRAH DAILY CALLS OLIVIA SHIH A "BIPOC JEWELRY DESIGNER YOU'LL LOVE"
Shih is a frequent writer for AJF. She was selected for the Radiance by COUTURE mentorship program, which showcases work by 13 BIPOC jewelry designers that features De Beers diamonds. (See them all here.) "[Shih's] work contrasts themes like grace and fluidity with physical prowess and dexterity," says the article.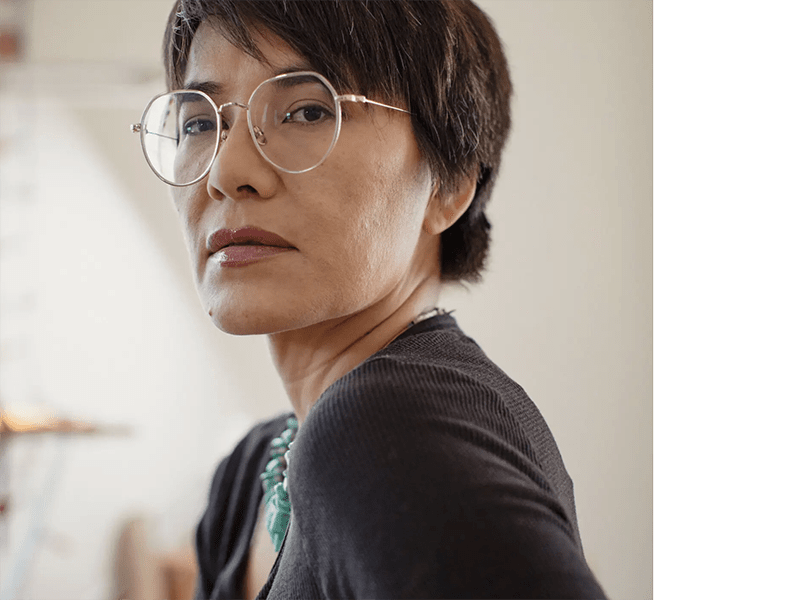 FAKES
Counterfeit jewelry is an old problem, but the online jewelry market has increased fake pieces of work by jewelers big and small—there's a whole spectrum. More.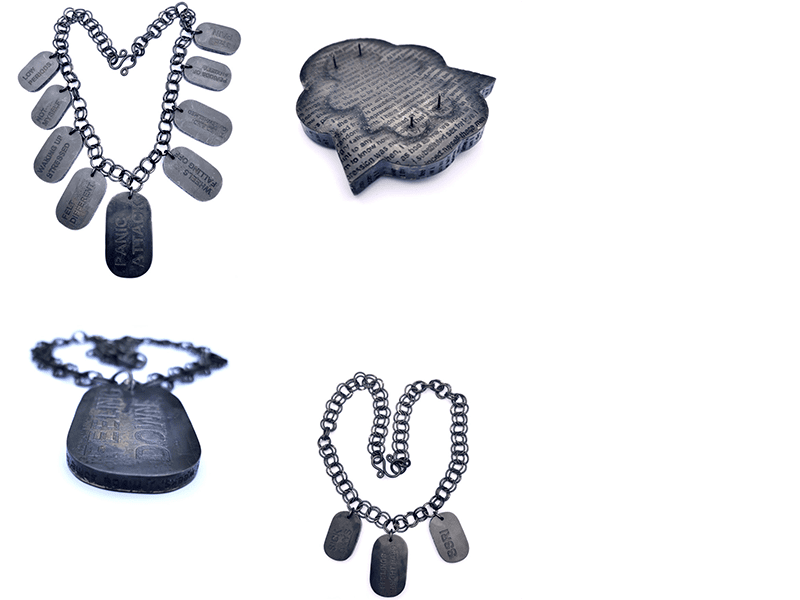 STUDENT WINNERS OF FIO CONTEST ANNOUNCED
Clodagh Malloy, who's completing an MA in Design for Body and Environment at the National College of Art and Design, Dublin, won first place. Her Shared Stories collection communicates individuals' stories and experiences around the subject of mental health. Argentinian Gabriela Marcos took second place, and China's Fen He walked away with third. Info.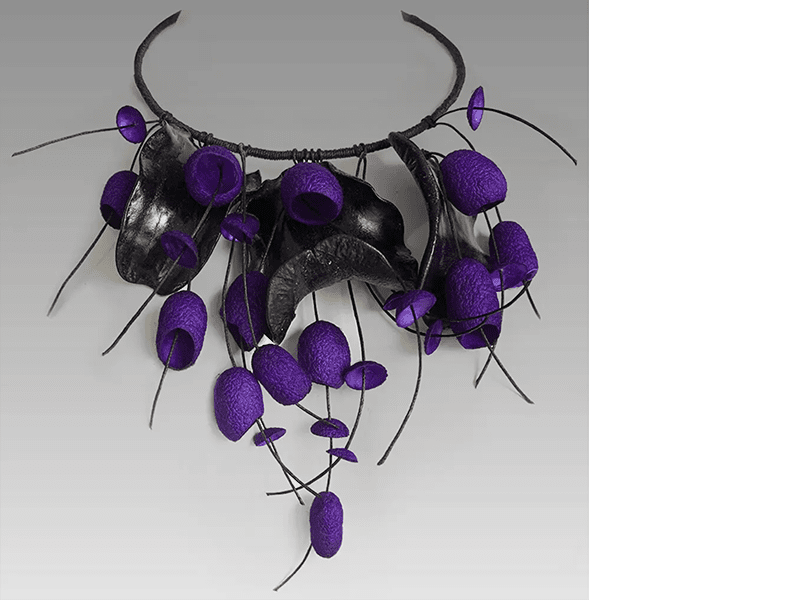 ETHICAL JEWELRY
A recent New York Times article featured the ethical work of three art jewelers. Read it.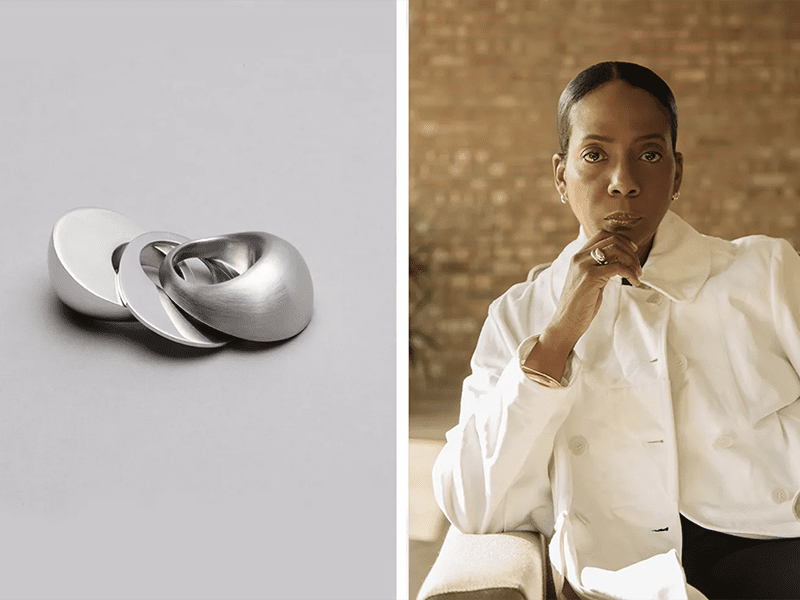 WALLPAPER* REPORTS ON JACQUELINE RABUN RETROSPECTIVE
Mahnaz Collection gallery held the retrospective of Rabun's career so far during NYCJW. Her work was accompanied by Nordic modernist jewelry works, which encompass a brutalist simplicity often reflected in Rabun's own pieces, displayed both in her early and current work for Georg Jensen and in her minimalist new designs featuring hand-carved gemstones. More.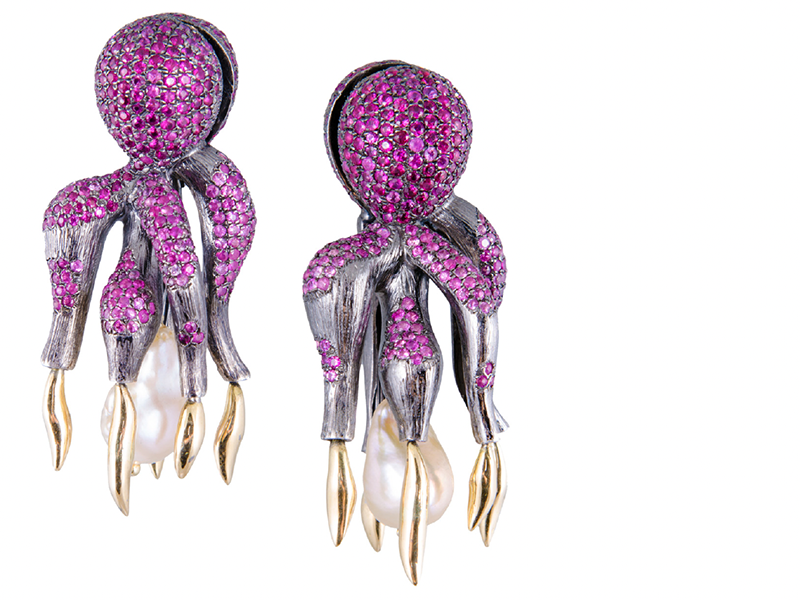 LOVE FOR SILVER
Silver is making a comeback into the world of luxury jewelry. More.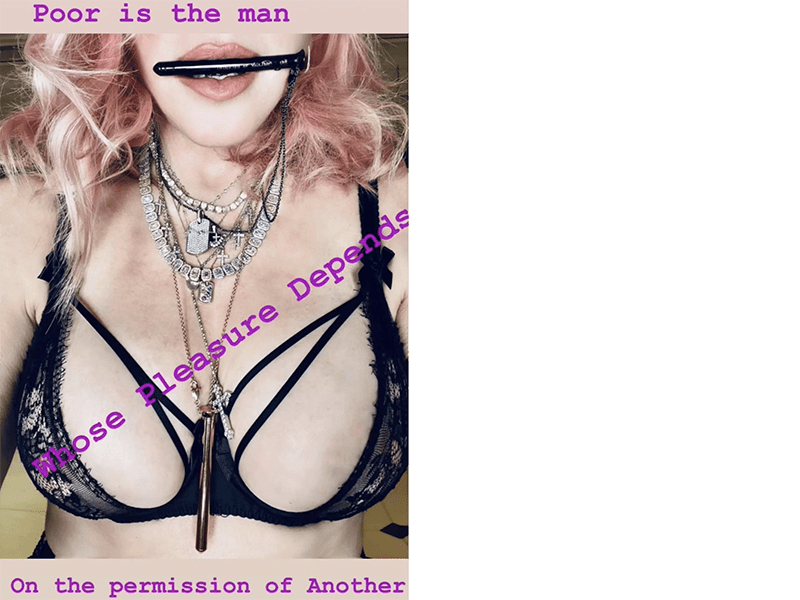 IF MADONNA COULD WEAR ONLY ONE PIECE OF JEWELRY …
The "Like a Virgin" singer has revealed that if she "could only wear one thing for the rest of her life," she would choose her "24-karat gold vibrator necklace." It's a Vesper designed by Ti Chang, who attended the Royal College of Art, in London, and the Georgia Institute of Technology. More.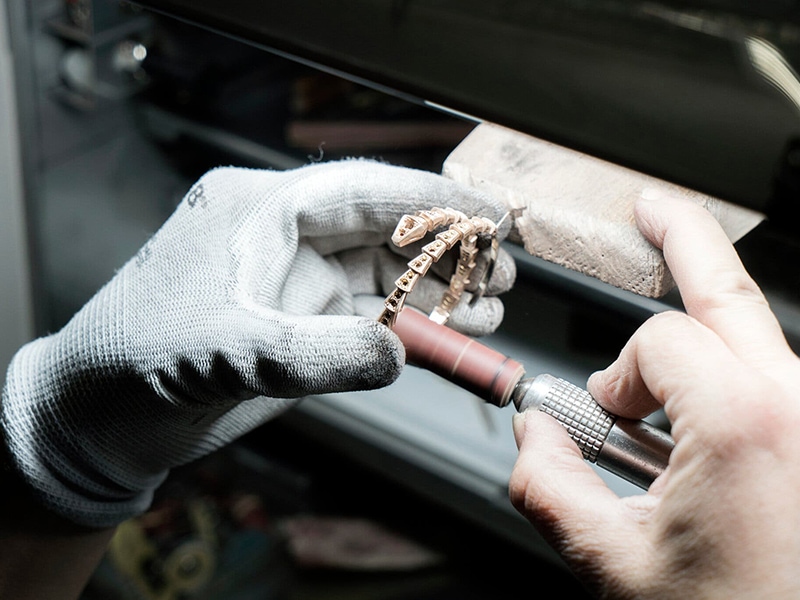 BAD ECONOMY, NO WORRIES
Among luxury jewelry brands, optimism has never been higher. They're moving full speed ahead to expand factories and open new ones. More.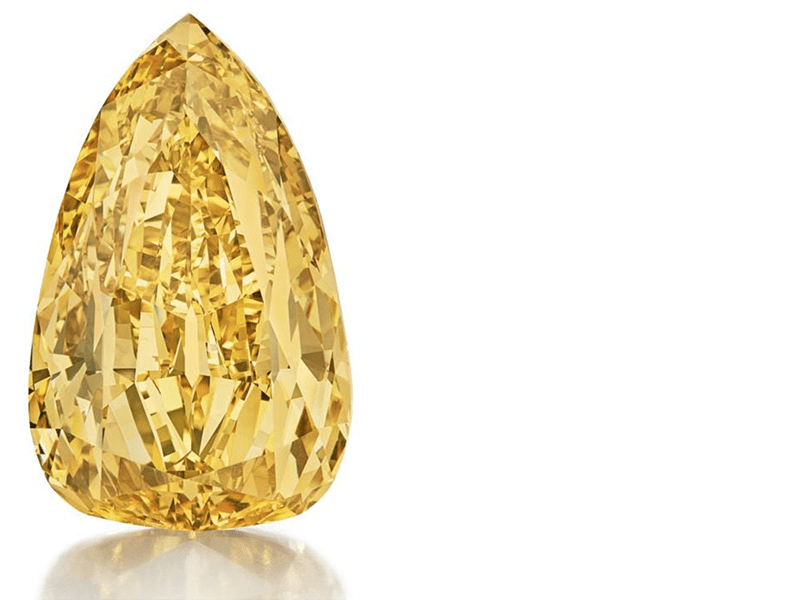 BIDDERS GO FOR DIAMONDS
Sotheby's and Christie's ended the 2022 auction season with the Magnificent Jewels sales. It totaled approximately $108.7 million. Fancy-colored diamonds received the most attention from collectors. More from Forbes.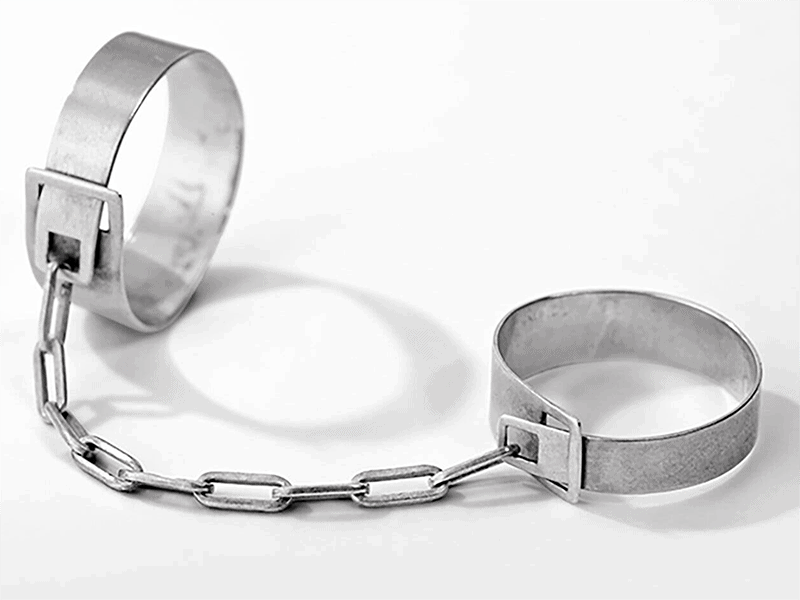 DINH VAN'S GENDERLESS MINIMALIST JEWELRY FROM THE 70S
Jean Dinh Van put handcuffs on the "in" crowd. Back then his designs were called unisex. More.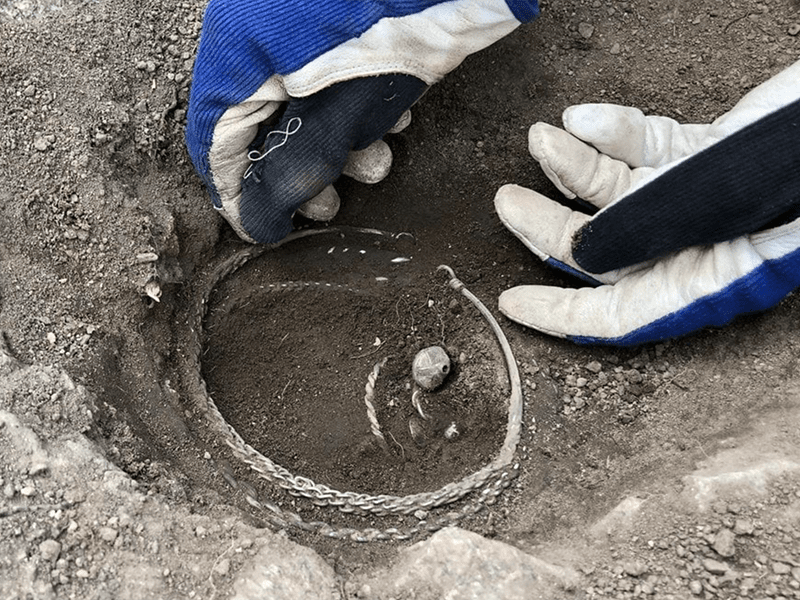 FOUND
In Sweden, archeologists unearth a collection of Viking Age jewelry that is in nearly new condition, despite being 1,000 years old. And archeologists found a 1,300-year-old necklace of gold, garnets and other semiprecious stones at an excavation site for a housing development in central England.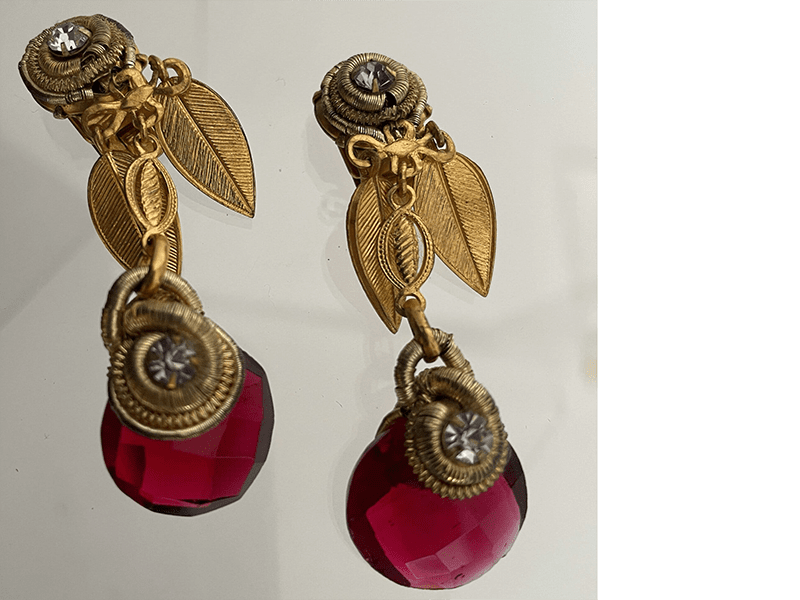 COUTURE COSTUME JEWELRY IS POPULAR AT AUCTION
Costume jewelry made with faux gems and inexpensive metals from couture brands like Chanel, Yves Saint Laurent, and Christian Dior sells well, reports the New York Times. An auction expert notes, "The materials are humble … but there's an art to them. They create style even when the clothes are completely banal." Well, art jewelry does that even better!