OMG, Have You Heard – Art Jewelry Forum
January 2023, Part 1
Art Jewelry Forum is pleased to share the news that members of our community find noteworthy. Is something missing? The success of this compilation of compelling events, news, and items of interest to the jewelry community depends on YOUR participation. If you're a member of AJF at the Silver level or above, you can add news and ideas to this bi-monthly report by going here. If you aren't a member, but would like to become one, join AJF here.
Listings gathered with assistance from Carrie Yodanis.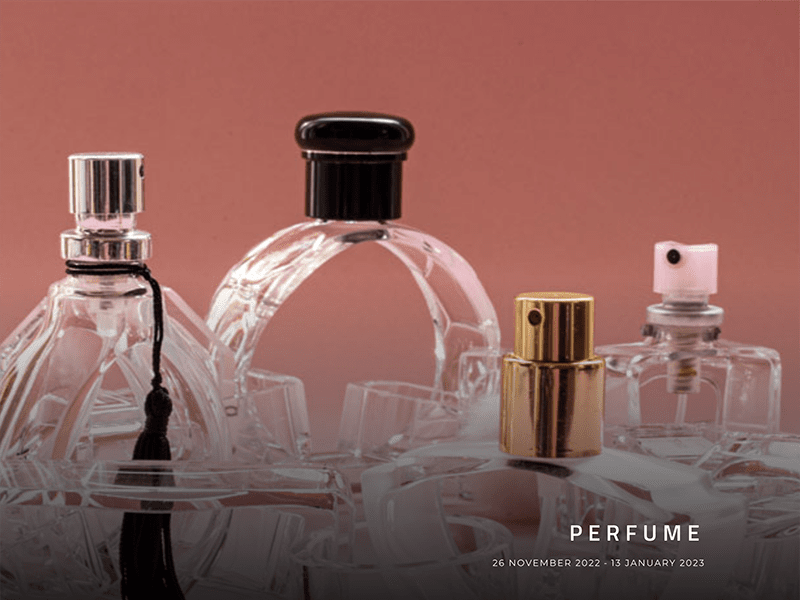 FEEL LIKE SEEING A JEWELRY SHOW?
Find these listings and many, many more on our dedicated exhibition page:
Touch of Gold, at Pistachios through January 15, 2023
Old Meets New and New Narratives, at Mobilia Gallery through January 30, 2023
Perfume, at Galeria Reverso through January 13, 2023
Burgstrasse 16 and Handshake 7: Jewellery from New Zealand, at Galerie Marzee through February 11, 2023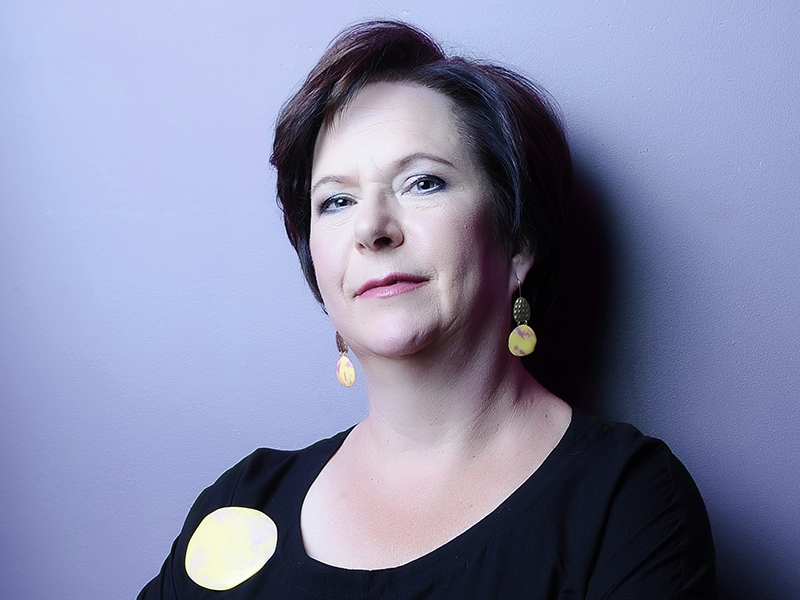 THE JEWELRY JOURNEY PODCAST HAS FOUR NEW INTERVIEWS
Listen here to hear from
Michele Cotler-Fox (an AJF member)
Linda Orlick (from the Women's Jewelry Association)
Antique dealer Matt Birkholz (who discusses Bakelite jewelry)
Beatriz Chadour-Sampson (the curator who catalogued the 2,600 rings in the Alice and Louis Koch Ring Collection; she's a juror for the Susan Beech Mid-Career Grant, too).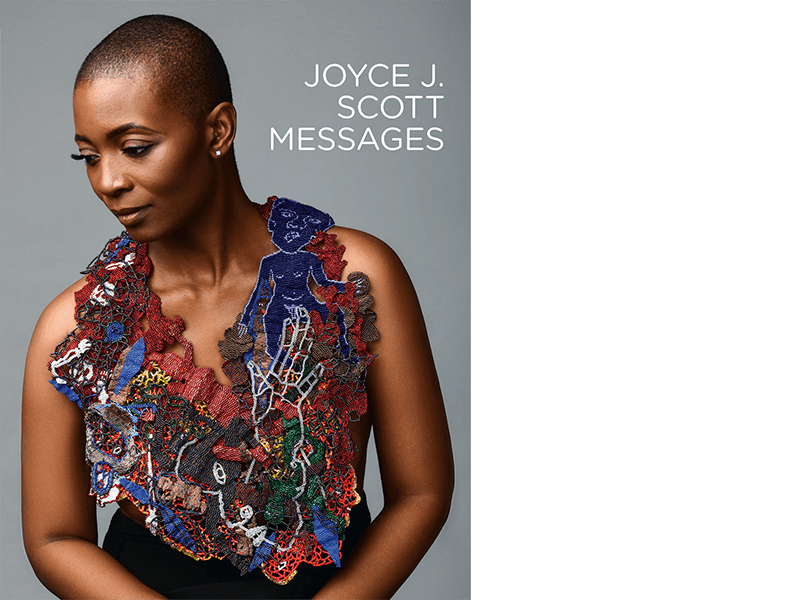 JOYCE J. SCOTT: MESSAGES OPENS JANUARY 17, 2023
Organized and curated by Mobilia Gallery, the exhibition will honor Joyce J. Scott's achievements, which include a MacArthur fellowship and three honorary doctorates. The show will start at University Museums, Iowa State University, then travel to Fuller Craft Museum and Crocker Art Museum.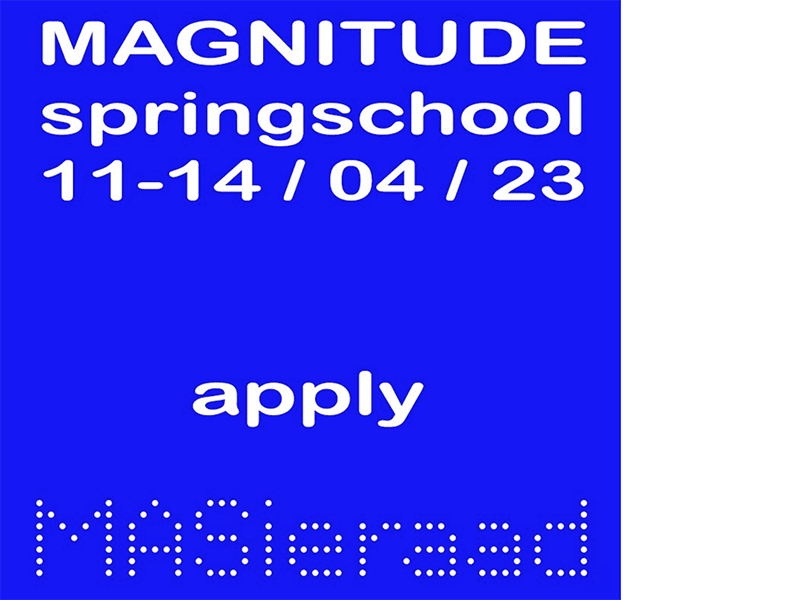 ATTEND MAGNITUDE SPRING SCHOOL
Aldo Bakker, Liesbeth den Besten, Ted Noten, and Ruudt Peters will each teach for one day in this new initiative from MASieraad, intended for students or graduates of art academies, and artists/designers/teachers who seek to deepen their work. Open to international participants. Dates: April 11–14, 2023. Cost: €1,775 (plus tax, if applicable), which includes accommodations, meals, drinks, wine, and insurance; €1,275 for students in the last year of their bachelor's degree. Only three spots available. Application deadline: February 1, 2023. Get additional info from info [at] ruudtpeters.nl.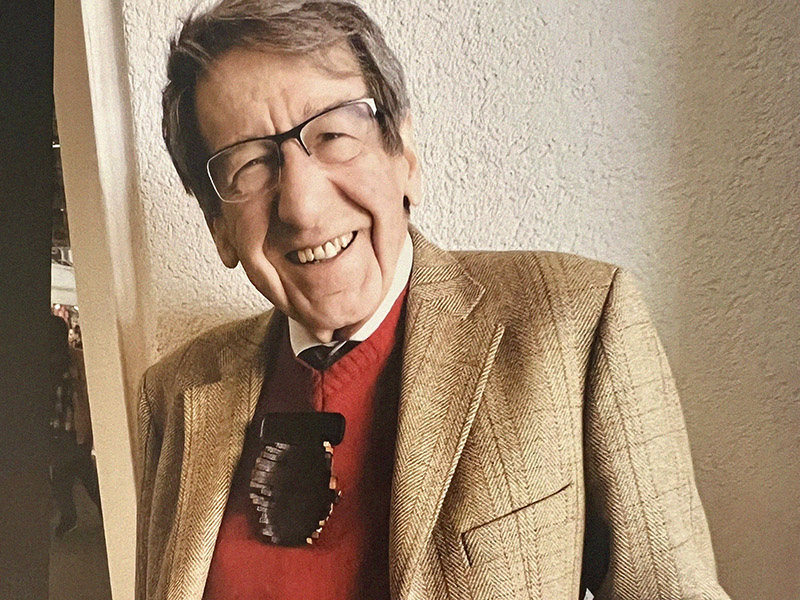 NO LONGER WITH US
Karl Bollmann, the Austrian jewelry collector who was also a lawyer. The 2015 show Schmuck 1970–2015, at MAK, showcased the collection he assembled with his wife, Heidi Bollmann. Read Margit Hart's interview on the occasion of that exhibition, and Tanel Veenre's remembrance.
Anton Cepka, Slovakian jewelry artist and founder of the jewelry department at the Academy of Fine Arts and Design in Bratislava. AJF will publish a remembrance soon.
Sharon Church, American studio jeweler and professor emerita at The University of the Arts in Philadelphia, PA. She was the 2018 recipient of the Society of North American Goldsmiths Lifetime Achievement Award. A remembrance will publish soon.
Kadri Mälk, of Estonia, jewelry artist, professor at Talinn's Academy of Art and Munich Academy of Fine Arts, exhibition organizer, collector, and author. We will publish a remembrance soon.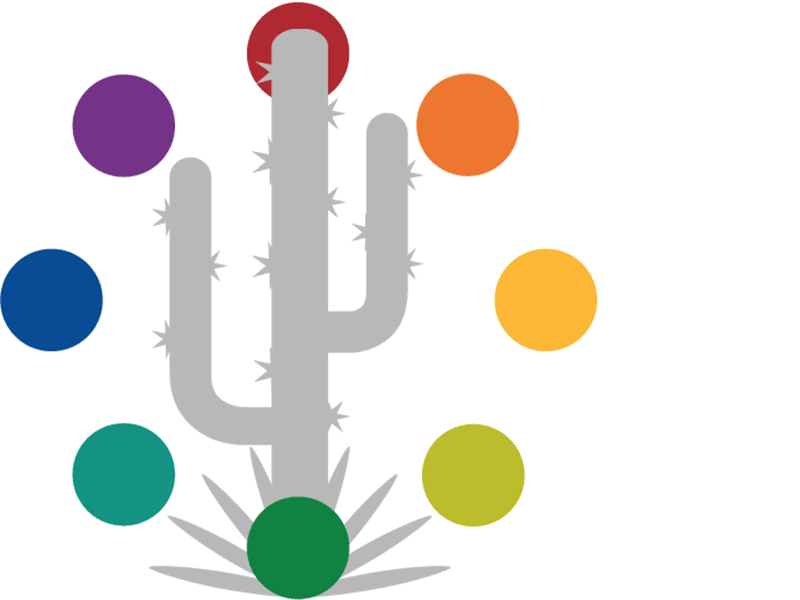 AGTA GEM FAIR TUCSON: JANUARY 31–FEBRUARY 5, 2023
Describes itself as the premier trade show for quality, beauty, and integrity in the world of colored gemstones and cultured pearls. Info.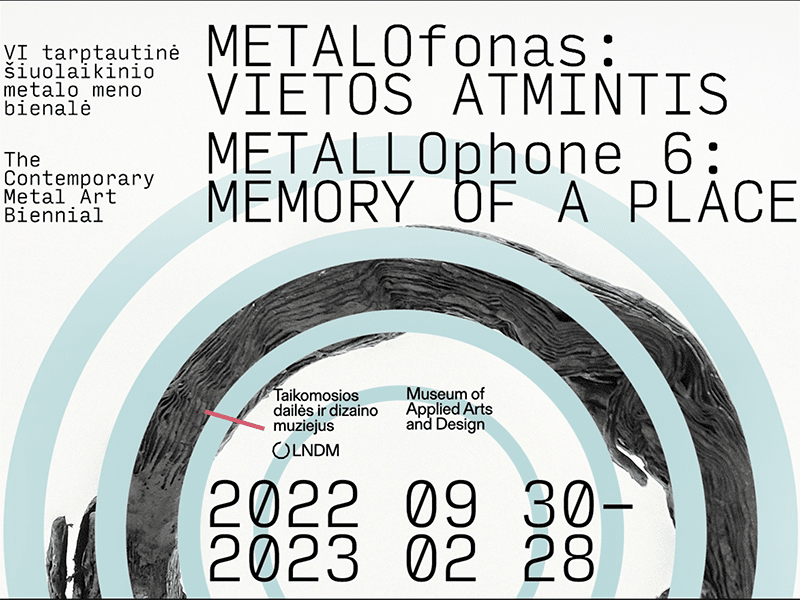 LITHUANIAN JEWELRY BIENNIAL: THROUGH FEBRUARY 28, 2023
The 6th International Biennial of Contemporary Jewellery and Metal Art METALLOphone: Memory of a Place focuses on memories associated with a specific place. Info.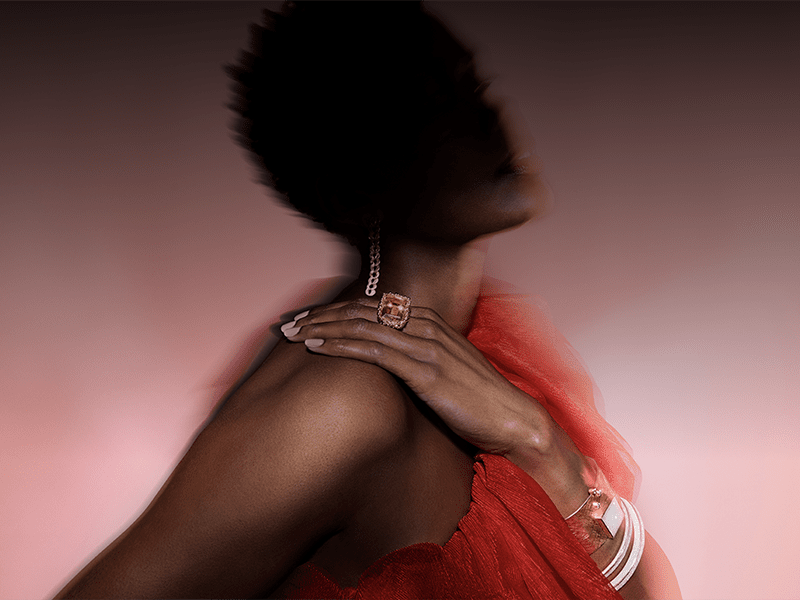 COLLECT ART FAIR: MARCH 3–5, 2-23
Bills itself as the leading international fair for contemporary craft and design. In London. Info.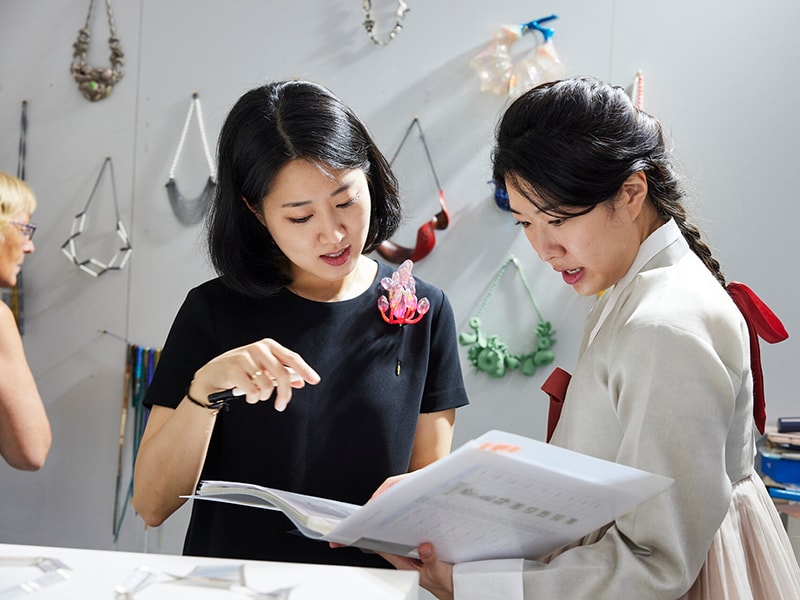 SCHMUCK: MARCH 8–12, 2023
The largest gathering in the world for jewelry takes place at Handwerk & Design trade fair, in Munich. Info.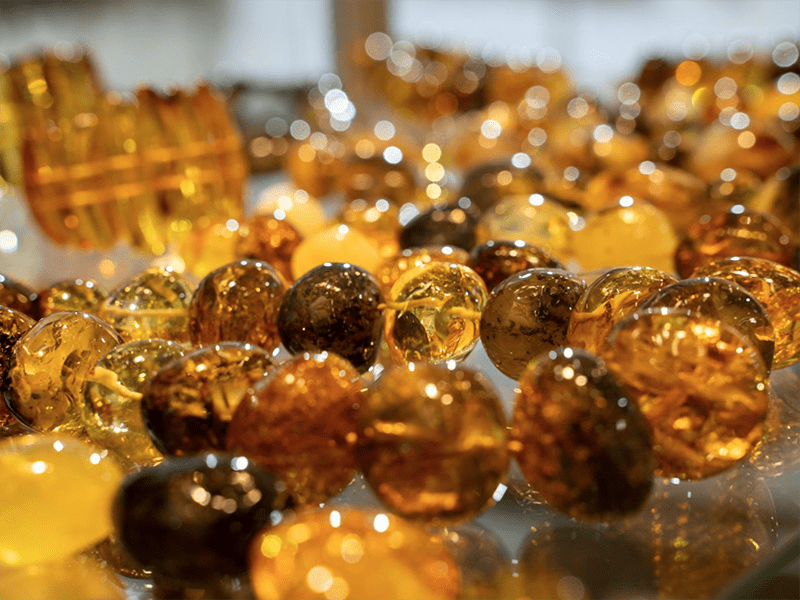 AMBER TRIP—19TH INTERNATIONAL BALTIC JEWELLERY SHOW, MARCH 15­–18, 2023
Takes place in Vilnius. As every year, the largest jewelry event in the Baltic States will bring together professional jewelers, amber craftsmen and designers, and manufacturers of technological devices and units intended for jewelers, under one roof. Info.
MELTING POINT: APRIL 29–30, 2023
A little birdy gave us the dates for the festival, organized by the jewelry department of the Escola d'Art i Superior de Disseny de València, in Valencia, Spain. Website.
AUTOR: MAY 6–7, 2023
Takes place in Bucharest, Romania. Info.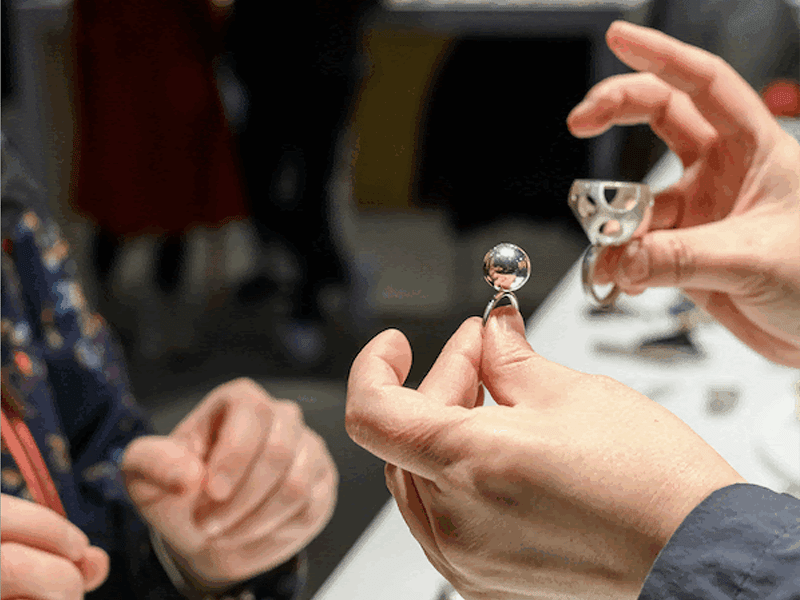 SIERAAD 2023: MAY 18–21, 2022
The 20th edition of the event will take place at Amsterdam's iconic round Gashouder. Info.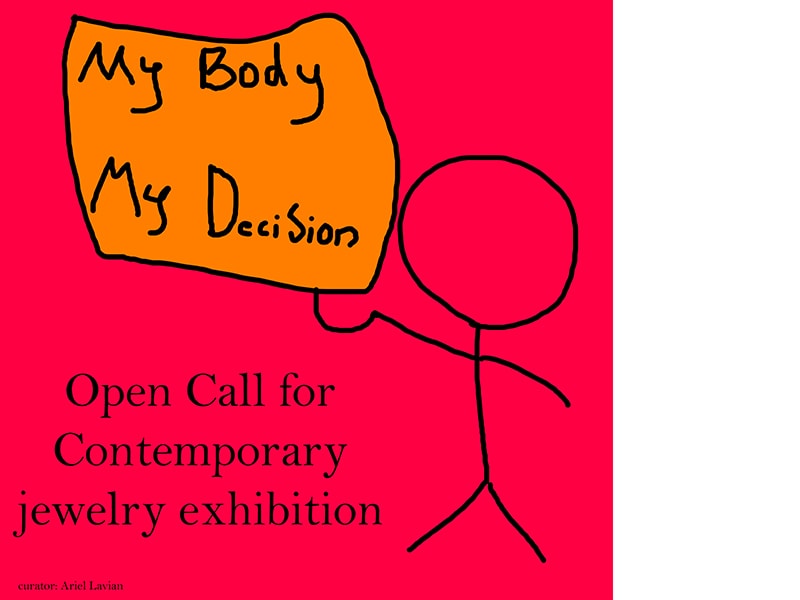 OPEN CALL: MY BODY—MY DECISION CONTEMPORARY JEWELRY EXHIBITION
The world is moving toward radicalism and extremism; people tell you how to dress, ban abortions (really???), dismiss LGBT rights (why is this still an issue?!), there's racism, you name it… Curator Ariel Lavian is worried! The jewelry community must not sit on the sidelines and remain silent! The exhibition is open to professional and emerging artists working in jewelry. Artists may submit 1–3 pieces. Works must relate to the theme. All countries and nationalities eligible. Application deadline: April 6, 2023. Additional information. Questions? Email mybodymydecision2023 [at] gmail [dot] com.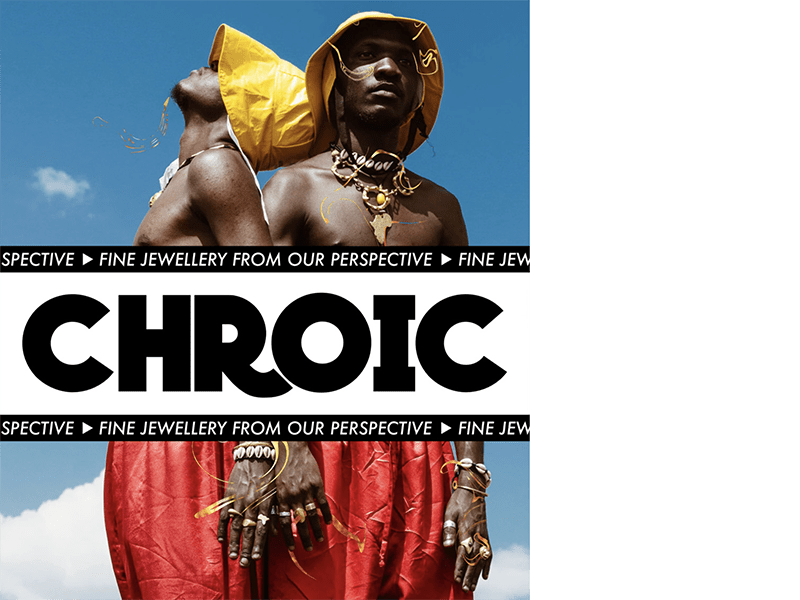 OPEN CALL: CHROIC
The UK's first competition and dedicated to fine jewelers who identify with any Black background. Theme: Origin, Lineage, Legacy. Show where you come from; show who you are; show what you're building. Deadline: March 17, 2023. Info.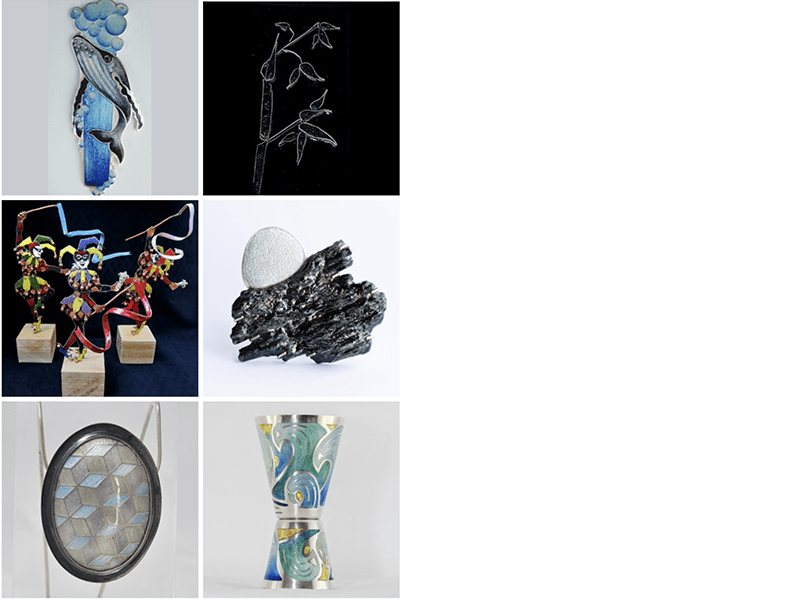 GUILD OF ENAMELLERS BURSARY AWARD
The award is worth approximately £1000 and is designed to help in setting up as a new enameler. Application deadline: January 20, 2023. Info.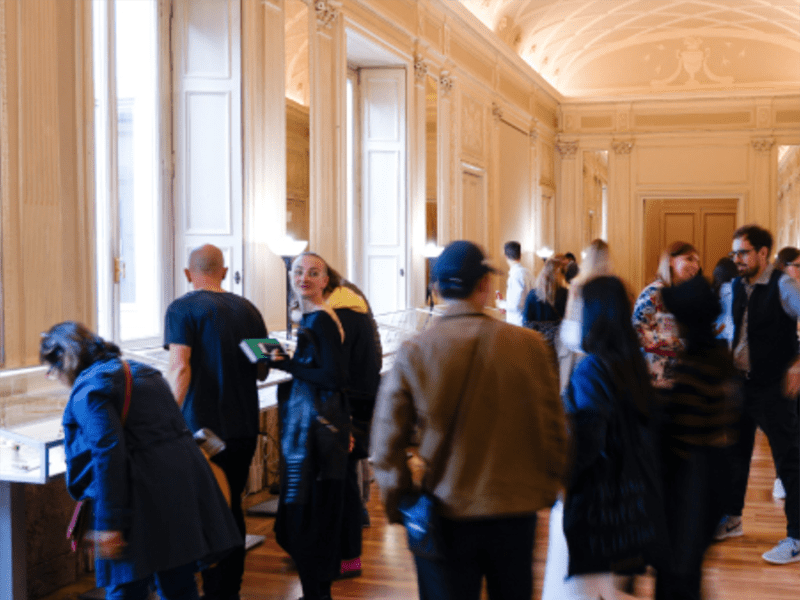 OPEN CALL: ARTISTAR JEWELS
Artistar Jewels aims to promote internationally artistic jewelry. The selected creations will be published in the book Artistar Jewels, distributed in all major European cities and sent to 5,000 major contacts worldwide: buyers, gallery owners, luxury boutiques, fashion stylists. The jewels will also be displayed in an exhibition during Milano Jewelry Week. Application deadline: February 20, 2023. Info.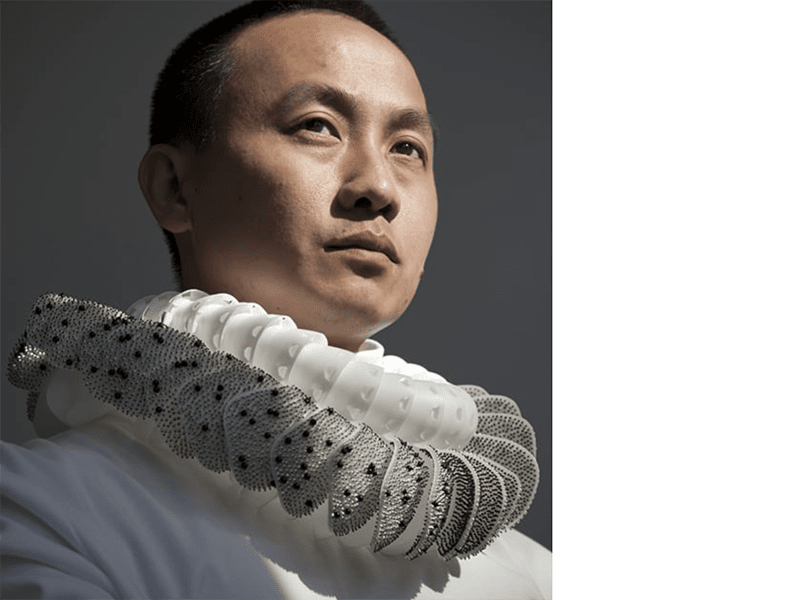 OPEN CALL: FRIEDRICH BECKER PRIZE 2023
The €10,000 prize has been awarded every three years since 1999 by the Gesellschaft für Goldschmiedekunst, Hanau, for outstanding independent design. Submissions should be jewelry or hollow/flatware, with an innovative character typical of Friedrich Becker's work. The inclusion of new materials and techniques is as desirable as the utilization of classic materials. Application deadline: February 10, 2023. Info.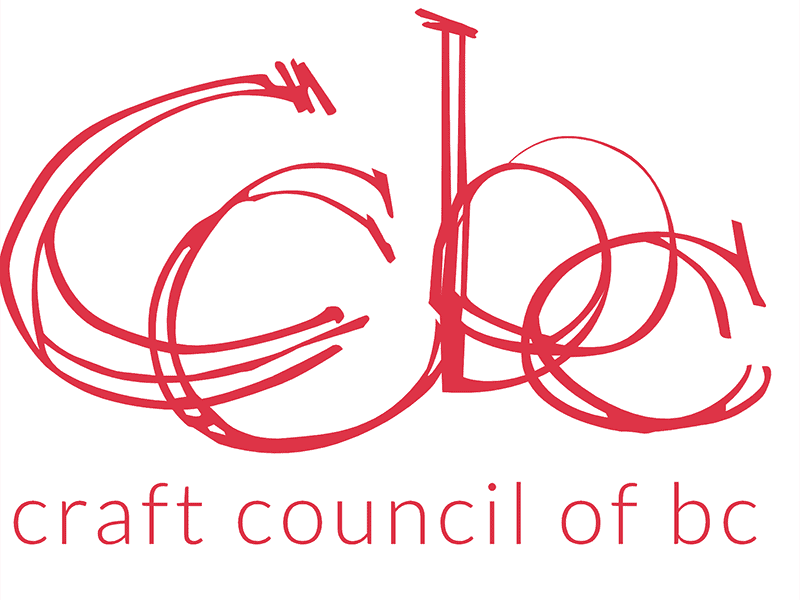 OPEN CALL: THE CRAFT COUNCIL OF BRITISH COLUMBIA'S 2023 EARRING SHOW
An annual fundraiser, juried exhibition, and sales opportunity for international makers to showcase wearable art in a host of media. Application deadline: January 31, 2023. Info.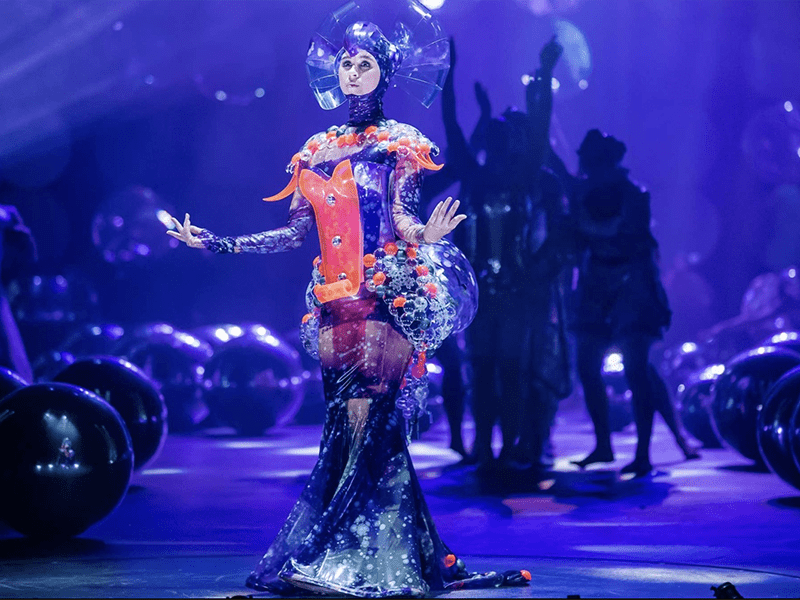 OPEN CALL: WORLD OF WEARABLEART AWARDS COMPETITION
Create the unimaginable, challenge the conventional, and defy expectations with works of art to be presented at Wellington's WOW Awards stage show. Any type of wearable art can find a place. Prizes, residencies, and internships awarded. Deadline: March 2, 2023. Info.
OPEN CALL: SMCK ON REEL 2023/CIVILIZATION REBOOTED
Open to artists, designers, crafters, curators, educators, gallerists, and art professionals working in the field of jewelry, wearable art, fashion, textile, and all forms of applied arts and crafts. Treat topics such as climate change, environmental catastrophe, war, fear, death, rebirth, renaissance, recycling, new values, and new aesthetics through the medium of video. Application deadline: January 15, 2023. Info.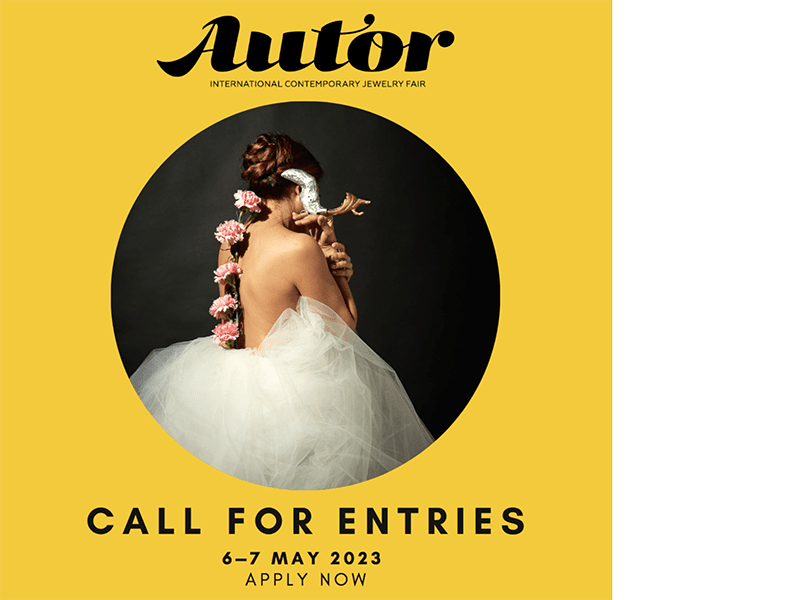 OPEN CALL: AUTOR
AUTOR, which takes place May 6–7, 2023, in Bucharest, Romania, has positioned itself throughout its 19 editions as an innovative fair, a connector, and a context creator for contemporary and art jewelry creative talents. Deadline: February 28, 2023. Info.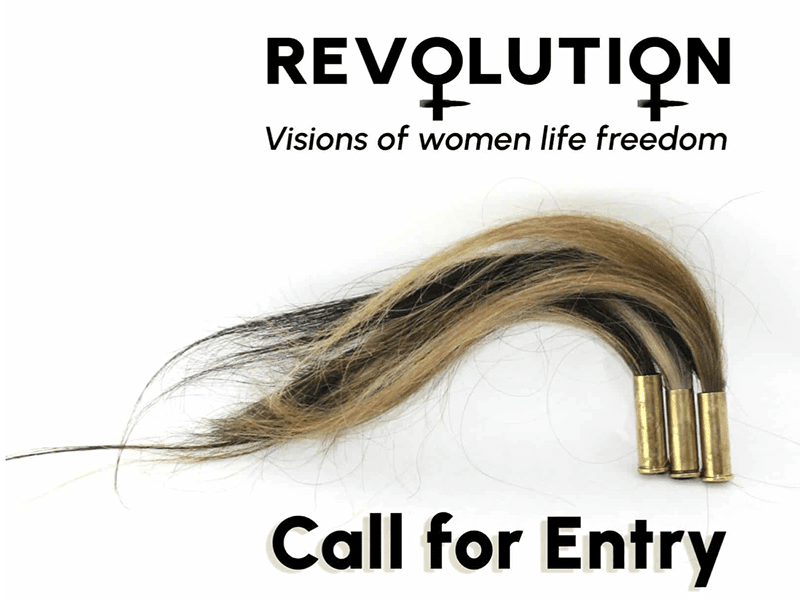 OPEN CALL— REV♀LUTI♀N: VISIONS OF WOMEN LIFE FREEDOM
The current women-led revolution in Iran is a reminder of how important it is to fight for freedom. Rev♀luti♀n is a virtual exhibition of adornment as a powerful political and educational tool, amplifying the voices of those fighting for a free and peaceful life against the Islamic Regime occupying Iran. Curated by Azita Mireshghi and Siavash Jaraiedi. Open to all, all materials welcome. Anonymous submissions allowed (for example, to protect artists in Iran). No submission fee. Deadline:  February 21, 2023. Info.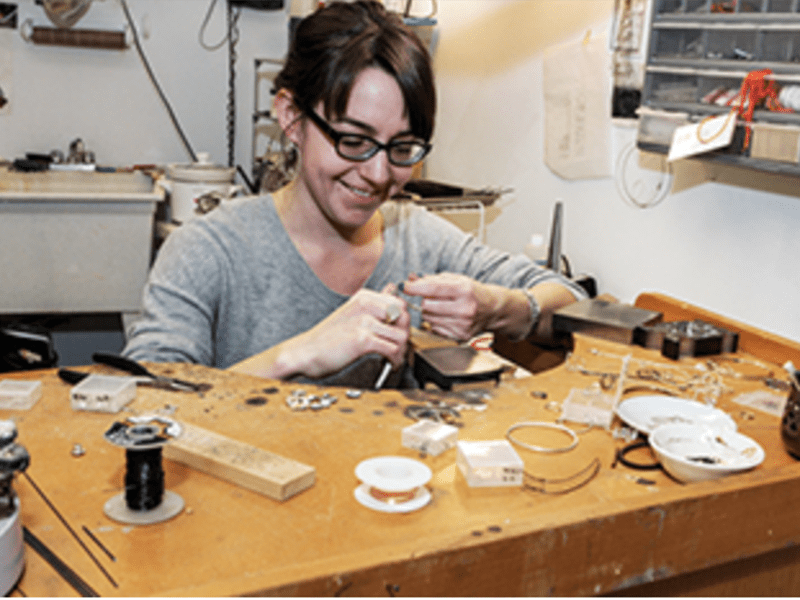 ARTIST RESIDENCIES: HOUSTON CENTER FOR CONTEMPORARY CRAFT
Awarded, available in three-, six-, nine-, and 12-month time periods. $1,000 monthly stipend includes a housing/materials allowance, 24/7 access to 200-square-foot studio equipped with sinks, telephones, and wireless Internet, a wide variety of resources and opportunities, teaching opportunities. New: A BIPOC Support Grant from HCCC and Crafting the Future that provides unrestricted funding, ranging from $500 to $1,000, in addition to the monthly honorarium. Deadline: March 1, 2023. Info.
CHETEYAN SCHOLARSHIP, FOR COLLEGE STUDENTS
Judy Cheteyan and her husband have been invaluable to the arts community in Pittsburgh. They developed the Cheteyan Scholar program, a summer scholarship that allow a college student to gain professional experience within a contemporary craft organization via a three-month internship for an arts management/art education residency. Deadline: January 14, 2023. Info.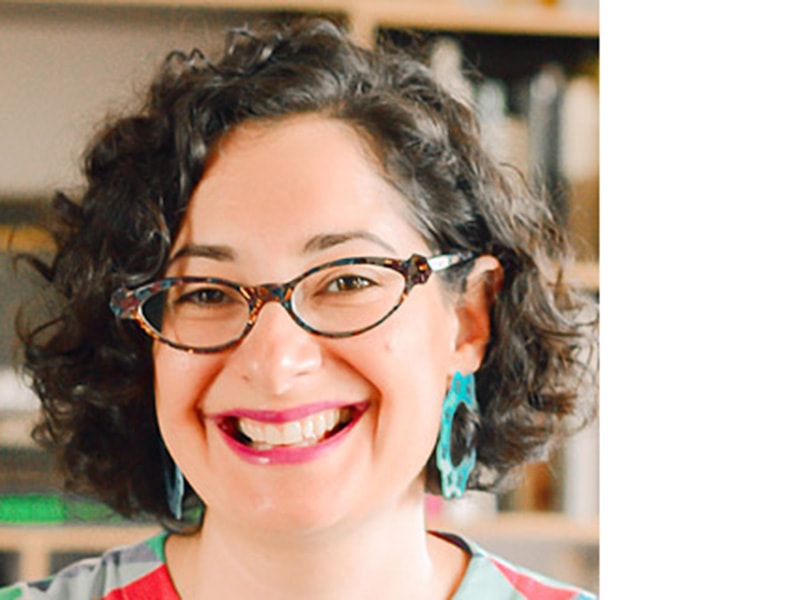 WEARABLE SCULPTURE: A LOOK AT ARTIST JEWELS FROM THE POST-WAR PERIOD TO NOW
Examines why jewelry was a plausible artistic outlet for many prominent painters and sculptors, from Salvador Dali and Pablo Picasso to Louise Nevelson and Anish Kapoor. Three lectures by Bella Neyman plus two guest-speaker sessions. Mondays, January 9–February 13, 2023, at 92Y. Info.