OMG, Have You Heard – Art Jewelry Forum
February 2023, Part 1
Art Jewelry Forum is pleased to share the news that members of our community find noteworthy. Is something missing? The success of this compilation of compelling events, news, and items of interest to the jewelry community depends on YOUR participation. If you're a member of AJF at the Silver level or above, you can add news and ideas to this bi-monthly report by going here. If you aren't a member, but would like to become one, join AJF here.
Listings gathered with assistance from Carrie Yodanis.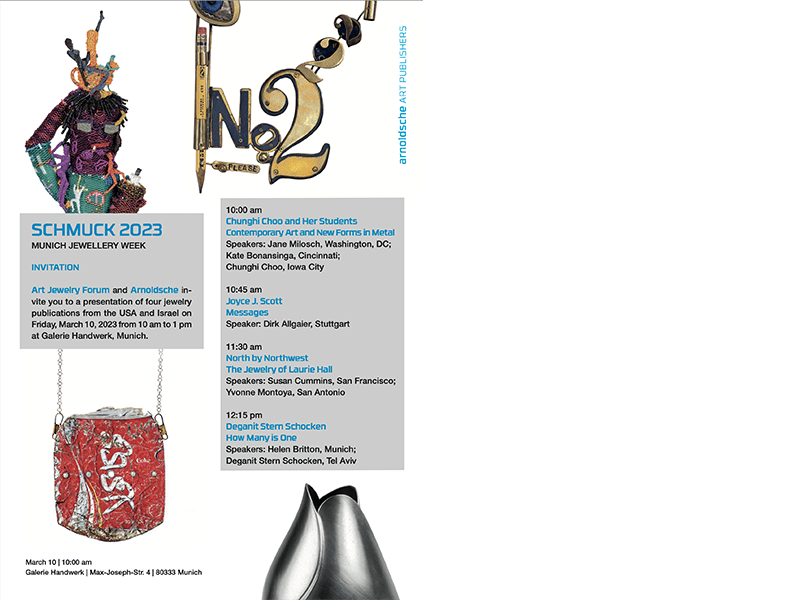 ARNOLDSCHE AND AJF TO PRESENT FOUR BOOKS AT SCHMUCK 2023
Free, at Galerie Handwerk, March 10, 2023, 10 a.m. Learn about:
Chunghi Choo and Her Students: Contemporary Art and New Forms in Metal
Joyce J. Scott: Messages
North by Northwest: The Jewelry of Laurie Hall
Deganit Stern Schocken: How Many Is One.
FEEL LIKE SEEING A JEWELRY SHOW?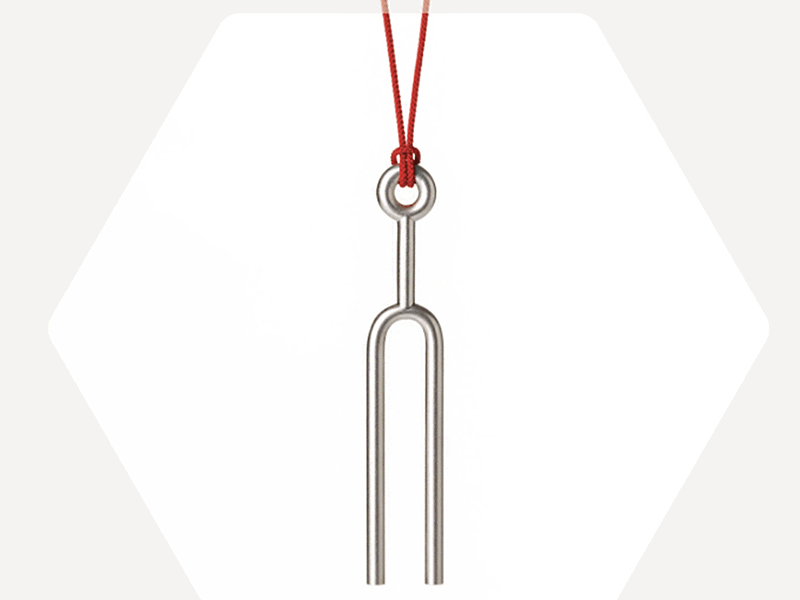 Find these listings and many, many more on our dedicated exhibition page:
Burgstrasse 16: Mareen Alburg Duncker • Christine Matthias • Andrea Wippermann, at Galerie Marzee through February 11
Moon Drops: International Contemporary Pearl Design, at Yun Gee Park Gallery & Atelier through February 18
Shakkei Borrowed Scenery by Mari Ishikawa, at Thereza Pedrosa Gallery through February 20
Animal Vegetable Mineral, curated by Melanie Egan, at Galerie Noel Guyomarc'h through February 25
Tune In: Kim Buck, at Platina Stockholm, February 9–March 2, 2023 (exhibition graphic shown at left)
Joo Hyung Park, at Four, February 10–March 18, 2023
Pistachios Artist Series III, at Pistachios through April 2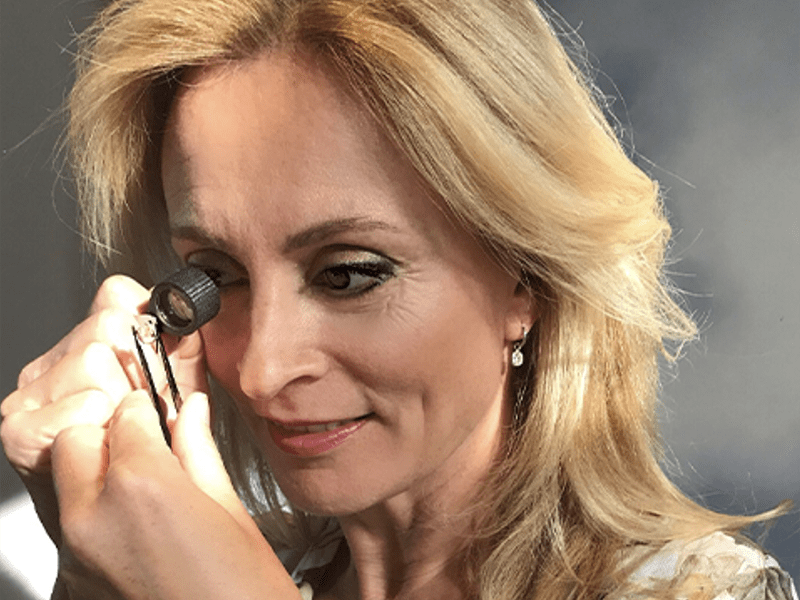 JEWELRY JOURNEY TALKS WITH JESSICA CADZOW-COLLINS
Her business, Jessica May Jewels, helps people remodel their unworn pieces into bespoke jewels. She also has a podcast called Inside the Jewel Vault, in which guests talks about the bauables they would want to keep in their fantasy vaults. Listen.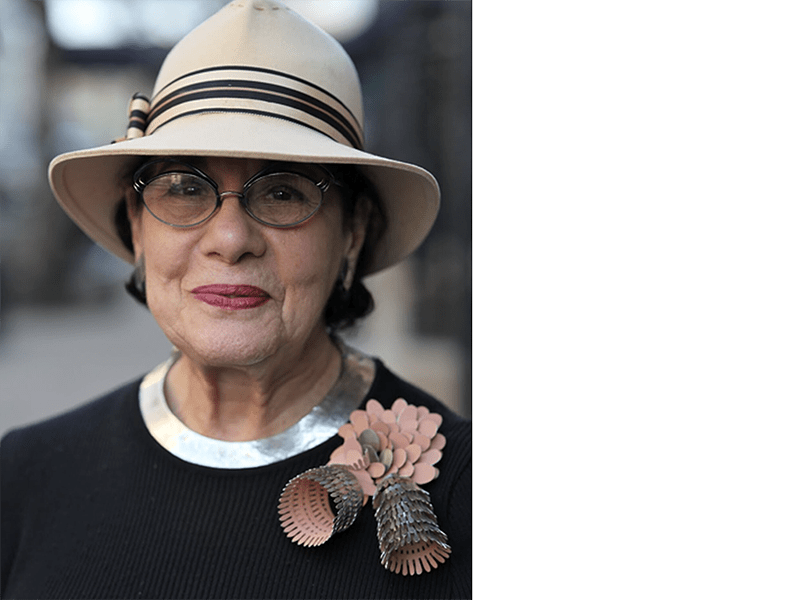 EXHIBITION COMING SOON—BEAUTY AND THE UNEXPECTED: MODERN AND CONTEMPORARY AMERICAN CRAFTS
Stockholm's Nationalmuseum invited pioneering educator, gallerist, and curator Helen Drutt to assemble a collection of American craft objects. The 83 works, from the 1950s to today, include small pieces of jewelry to chairs and impressive wall pieces and textiles. March 30, 2023–January 21, 2024. Info.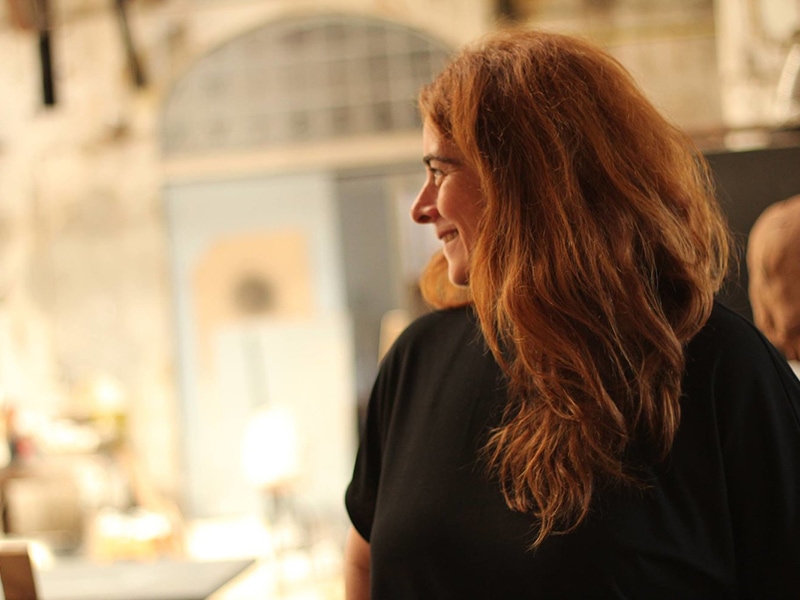 MARTA COSTA REIS JOINS PIN'S NEW BOARD OF DIRECTORS
AJF is delighted to share news that Marta Costa Reis is the new board president of the Portuguese Contemporary Jewelry Association. Marta is an AJF board member, serving as board secretary and chair of the awards and grants committee. We wish her great success in her new role and are very grateful she will continue serving on AJF's board. Márcia Cirne and Eugénia Quartin join her at the helm of PIN for the 2023–2025 term.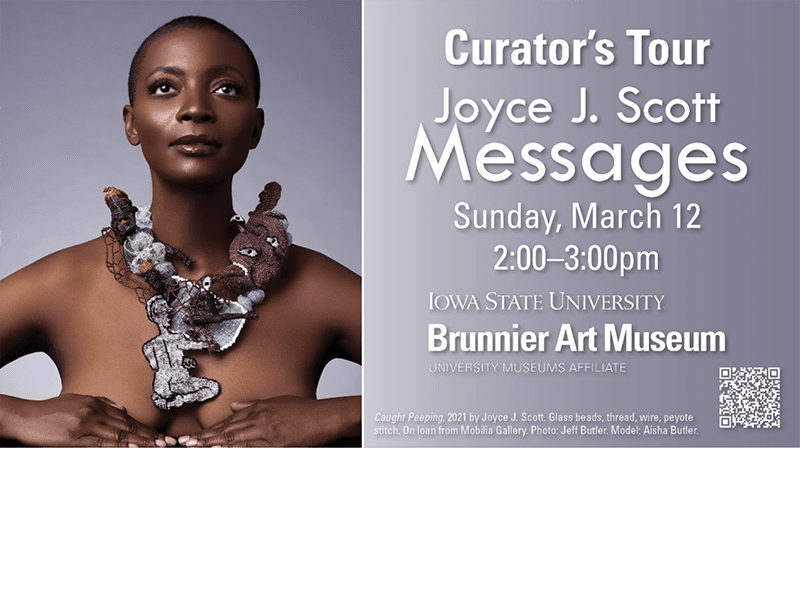 CURATOR'S TOUR OF JOYCE J. SCOTT: MESSAGES
At Brunnier Art Museum, Iowa State University, March 12, 2023, 2 p.m. Central time. Info.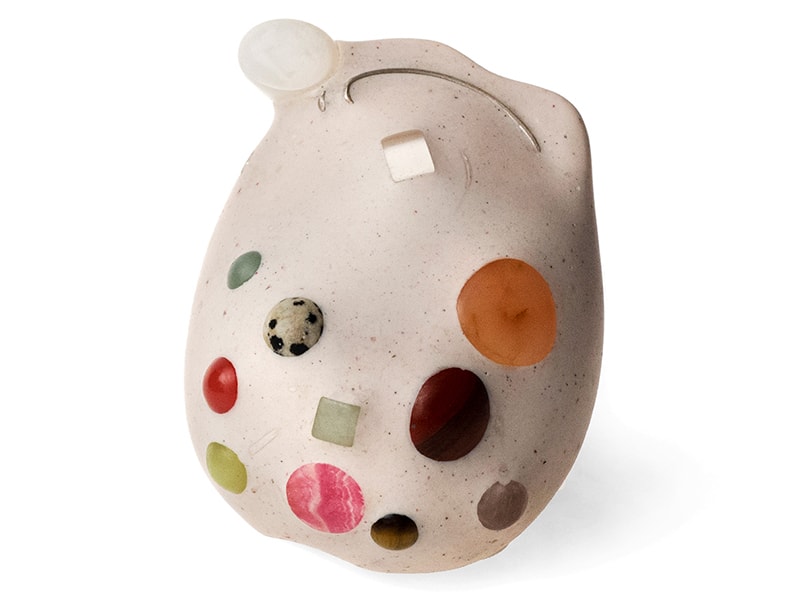 AJF MAKER PEI WU FEATURED IN METALSMITH
Olivia Shih (who also writes for AJF) reported on the evolution of contemporary jewelry and metals in Taiwan. Wu's jewelry appeared in the section about work made from 2020 to the present. Check it out.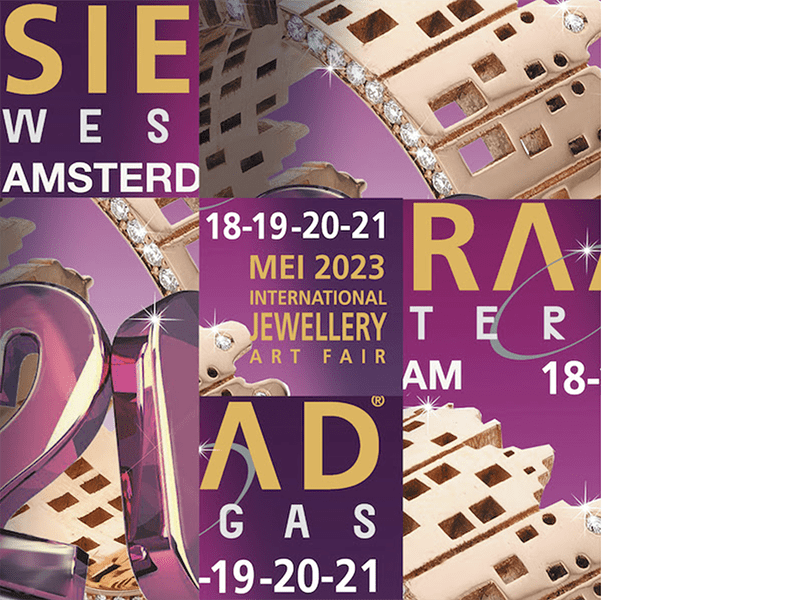 LIESBETH DEN BESTEN WILL CURATE A LISA WALKER EXHIBITION FOR SIERAAD AST FAIR
Walker uses remnants of consumer society and waste from her own workshop or that of others. She also embroiders and likes to (re)use textiles in her work. Paint and glue are used liberally. Her jewelry is "odd, humorous, and has an enormous freedom." The 20th edition of Sieraad takes place May 18–21, 2023, at Gashouder, in Amsterdam.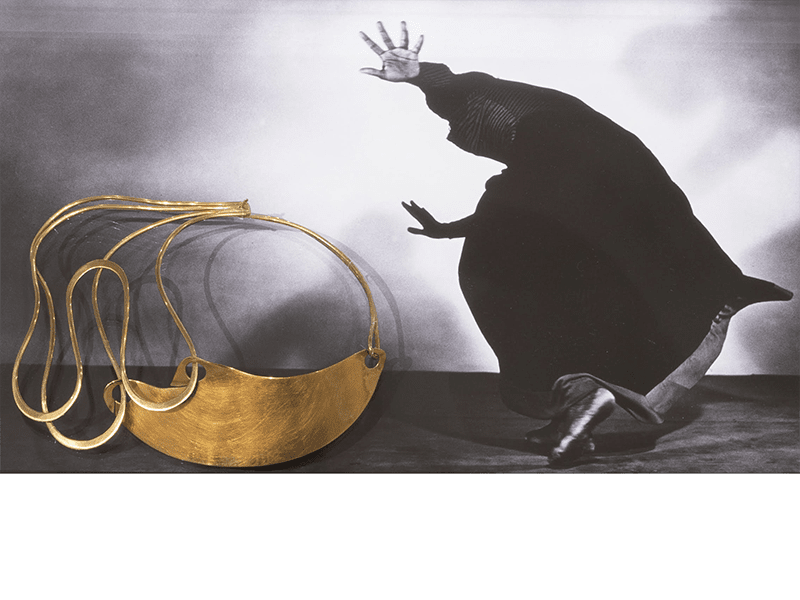 MAD CELEBRATES MODERNIST JEWELER ART SMITH: FEBRUARY 16, 2023, 7 p.m.
Jazz singer Lezlie Harrison will perform songs that embody the spirit of Smith's work. Kevin Boseman will perform modern dance set to recordings of Art Smith's recollections of his life and work. Also: a screening of a profile of the jeweler from PBS's Craft in America series and a conversation with Sebastian Grant on Smith's artistic inspirations and legacy. Hosted and guest curated by Souleo. Info.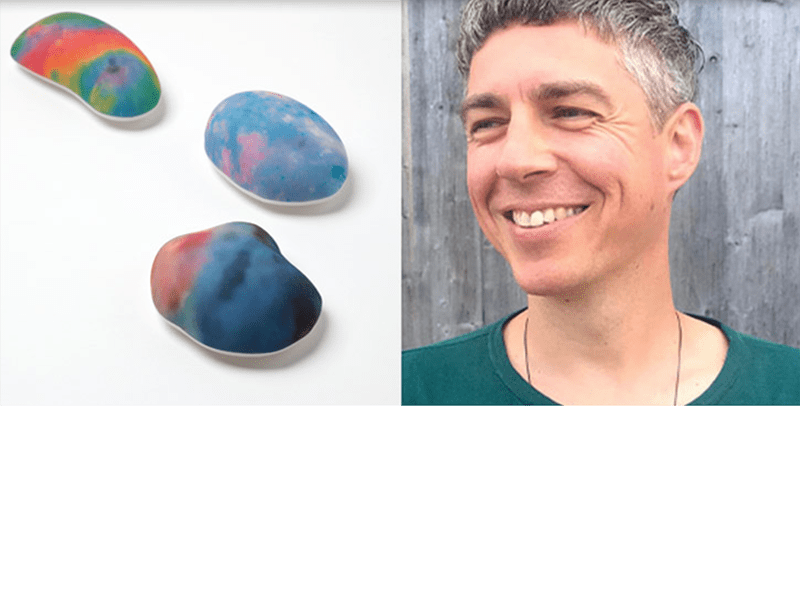 INTERNATIONAL JEWELRY ARTIST RESIDENCY AT 92Y
A juried residency for cutting-edge, emerging, and established jewelry artists to develop their work in the multifaceted New York City art scene. For a month from mid-August to mid-September, the residency will provide the opportunity for an international artist with a studio based practice to develop a new body of work or complete research while engaging with New York's cultural community. Includes access to 92NY Residence, 24-hour private studio working space, and travel expenses to and from New York City. Offers the opportunity for an artist to share with the New York City design community their different aesthetic, technical, or design impetus through a required two-day lecture and workshop at 92NY Jewelry Center during the last weekend of the residency and through professional meetings with participating cultural institutions while expanding their artistic and professional opportunities. Deadline: March 31, 2023. Info.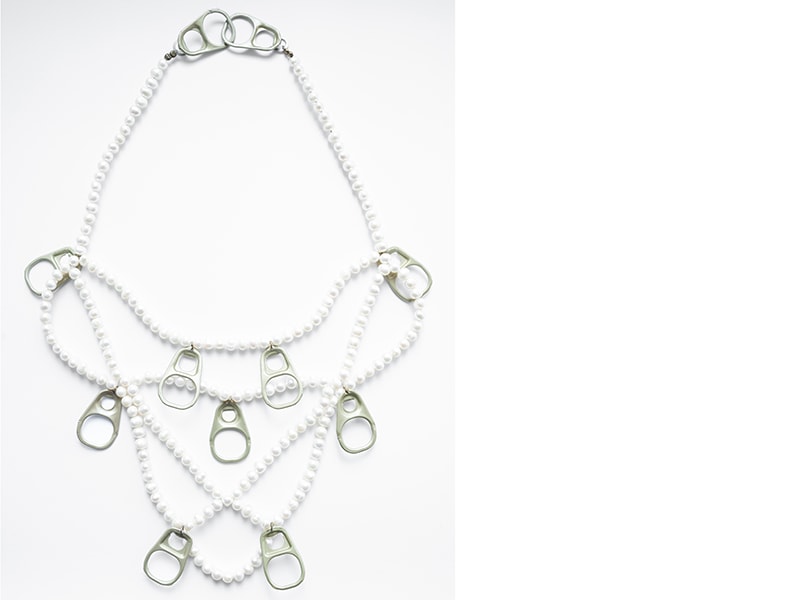 TALENTE JURY MAKES ITS SELECTIONS
This competition showcases the most innovative works by young designers from across the globe working in jewelry, glass, textiles, ceramics, and furniture-making. The jury selected 98 participants from 24 countries. See the work during the Handwerk & Design exhibition in Munich, March 8–12, 2023, in Hall B1. The TALENTE Award will be presented on March 11. Press release.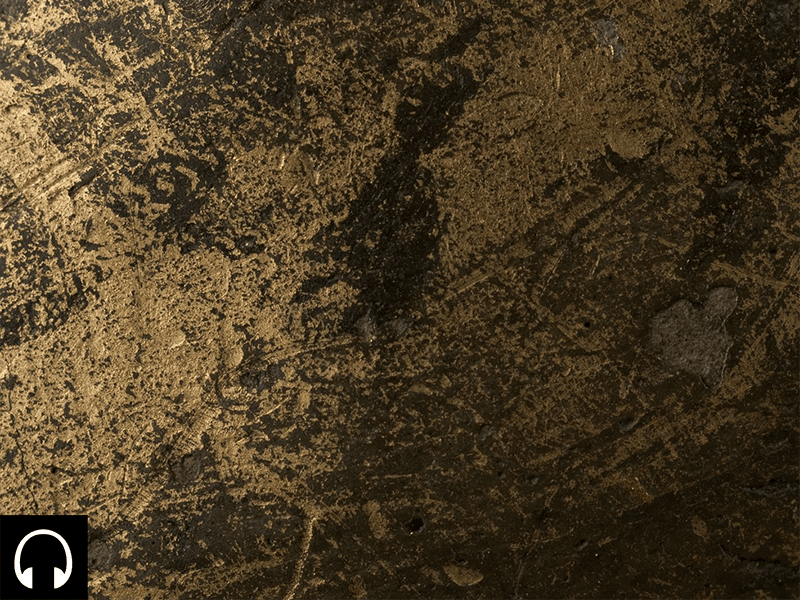 PODCAST—IMMATERIAL: METALS, PART 2
Mercury, silver, and gold are metals that break the rules. Three of the most powerful substances on Earth are also among the most enigmatic. From the MET. Listen.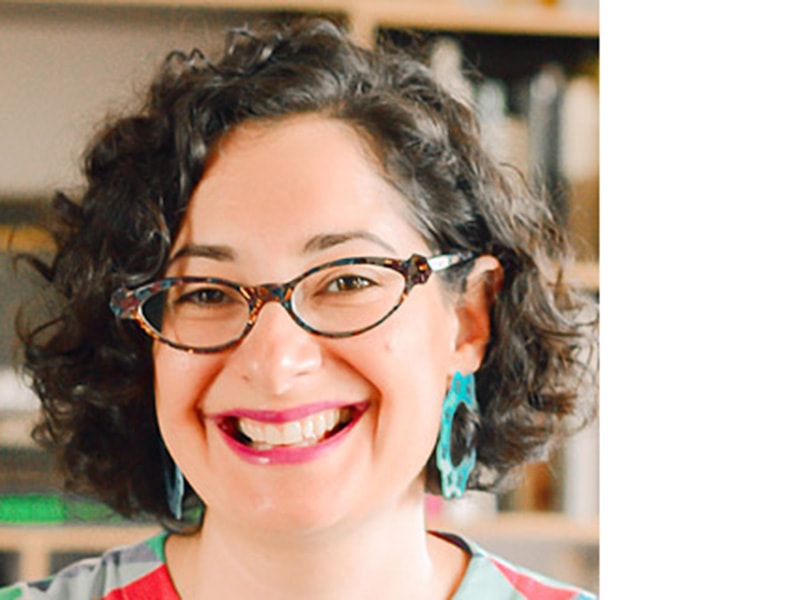 LEARN ABOUT STUDIO JEWELRY, MID-CENTURY TO THIS CENTURY
Taught by Bella Neyman, the five-week course will take a deep dive into the work of Alexander Calder, Sam Kramer, Margaret de Patta, Art Smith, Winfried Mason, Ed Weiner, Earl Pardon, Claire Falkenstein, Merry Renk, Frank Rebajes, Harry Bertoia, Betty Cooke, Peter Macchiarini, and others. Mondays, February 27–March 27, 2023. Info.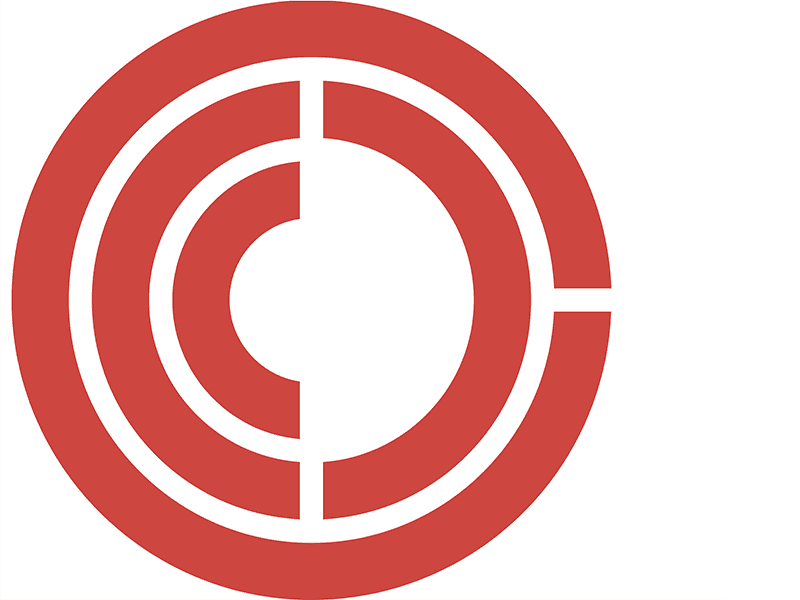 CENTER FOR CRAFT AWARDS $119,700+ FOR EXHIBITIONS, PROJECTS, AND RESEARCH IN CRAFT
Since 2005, the organization has supported 223 projects by distributing over $1.8 million through its Craft Research Fund grant program. Many have credited this program with integrating craft into the canon of art history, embracing craft as a serious matter of study, initiating a new discipline of craft studies, and raising the value and profile of craft in prominent cultural publications, exhibitions, and conferences. One of the primary funding sources for scholarship on American craft, this investment has catalyzed a new discipline of study by diversifying the areas of exploration and scholarship. Info.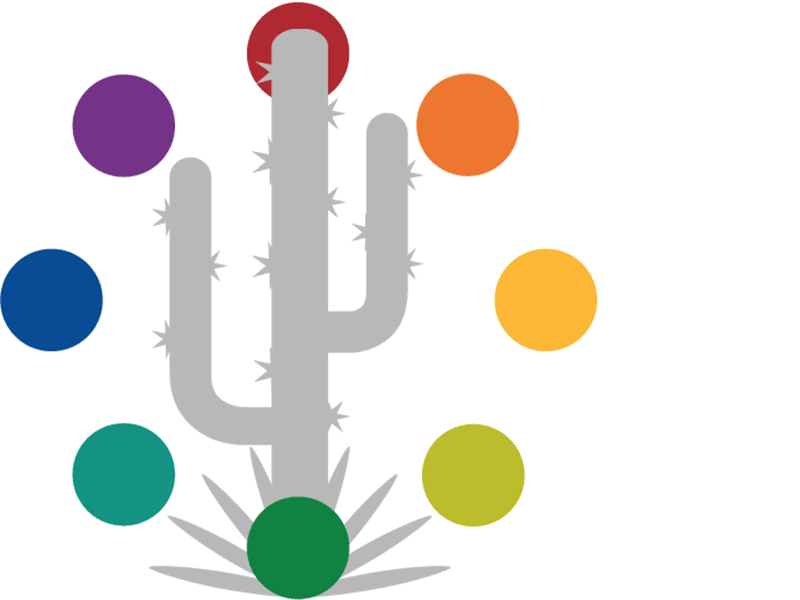 TUCSON GEM SHOW CONTINUES THROUGH FEBRUARY 13, 2023
Describes itself as the premier trade show for quality, beauty, and integrity in the world of colored gemstones and cultured pearls. Calendar.
YUMA ART SYMPOSIUM: FEBRUARY 23–25, 2023
Presenters: Jessica Calderwood, Sandra Enterline, Jeanie Pratt. Also: demos; lectures and slide presentations by internationally recognized artists and emerging ones; student show; the National Saw, File, & Solder Sprints; annual pin auction; fiesta and dance. Info.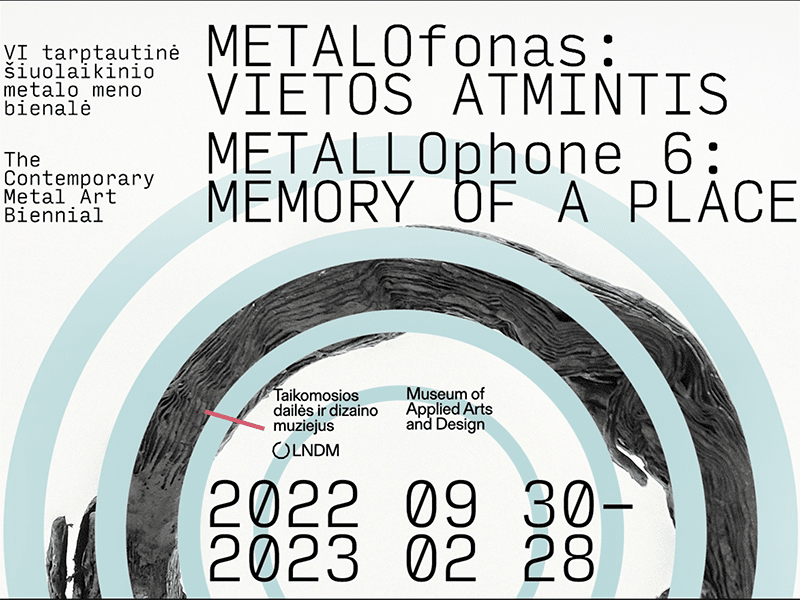 LITHUANIAN JEWELRY BIENNIAL: THROUGH FEBRUARY 28, 2023
The 6th International Biennial of Contemporary Jewellery and Metal Art METALLOphone: Memory of a Place focuses on memories associated with a specific place. Info.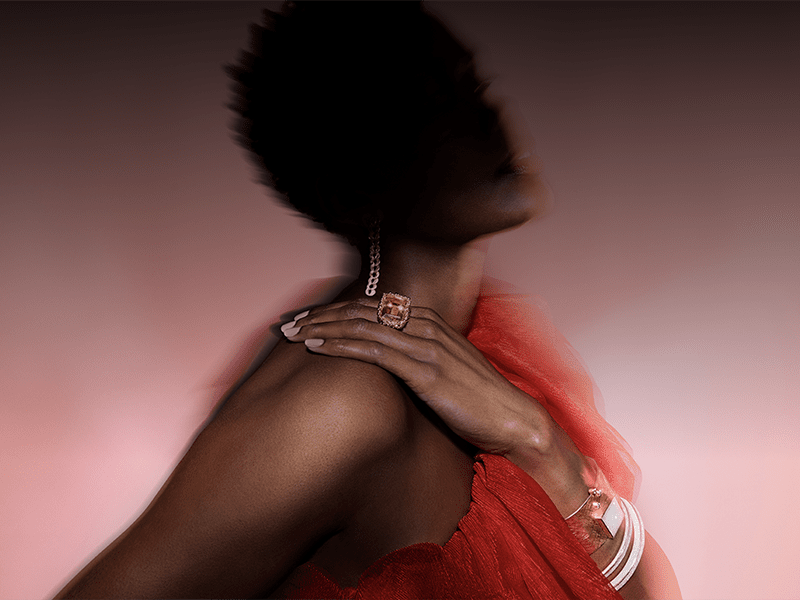 COLLECT ART FAIR: MARCH 3–5, 2-23
Bills itself as the leading international fair for contemporary craft and design. In London. Info.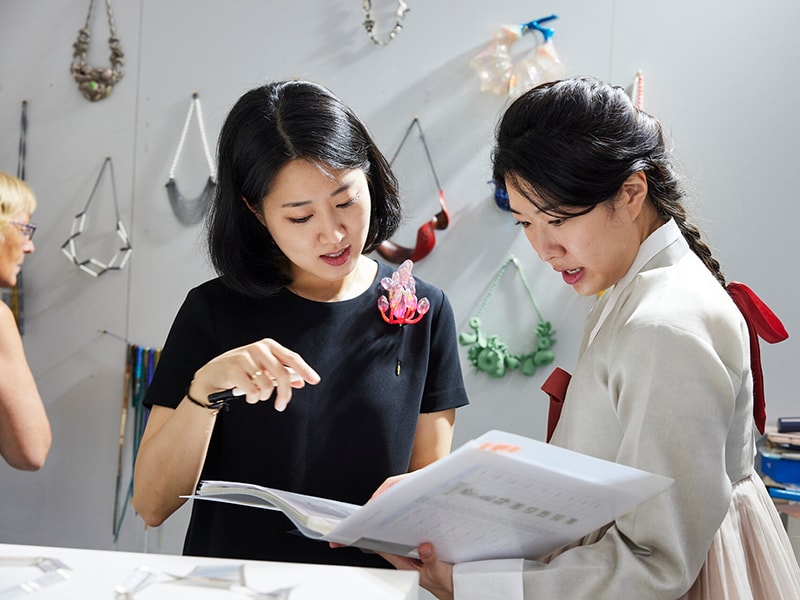 SCHMUCK: MARCH 8–12, 2023
The largest gathering in the world for jewelry takes place at Handwerk & Design trade fair, in Munich. Info.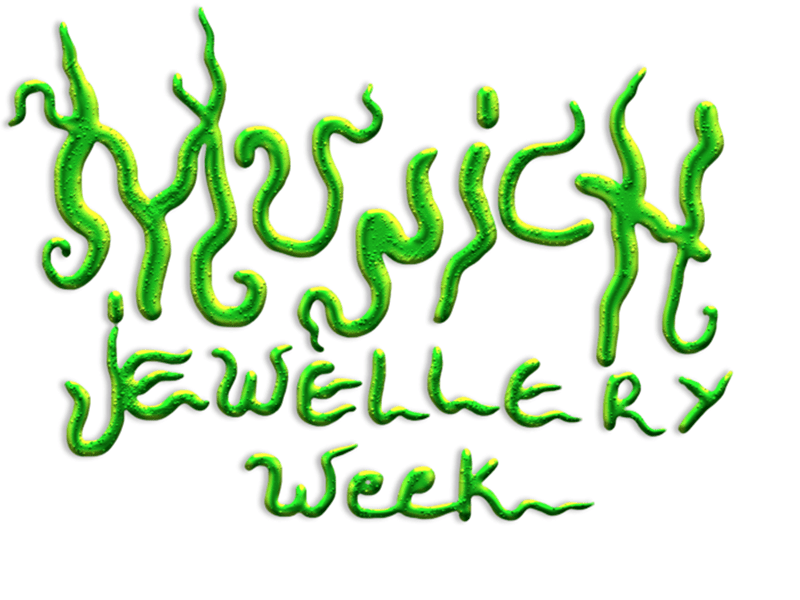 MUNICH JEWELLERY WEEK: MARCH 6–12, 2023
The annual, independent, artist-run contemporary jewelry initiative takes place in Munich every March. It has gained a reputation for being the most important event for the field worldwide, and the number one source for new talent in the field via the most experimental and innovative jewellery presentations one can find. Runs in tandem with the Schmuck event put on by IHM (directly above this listing). Info.­­­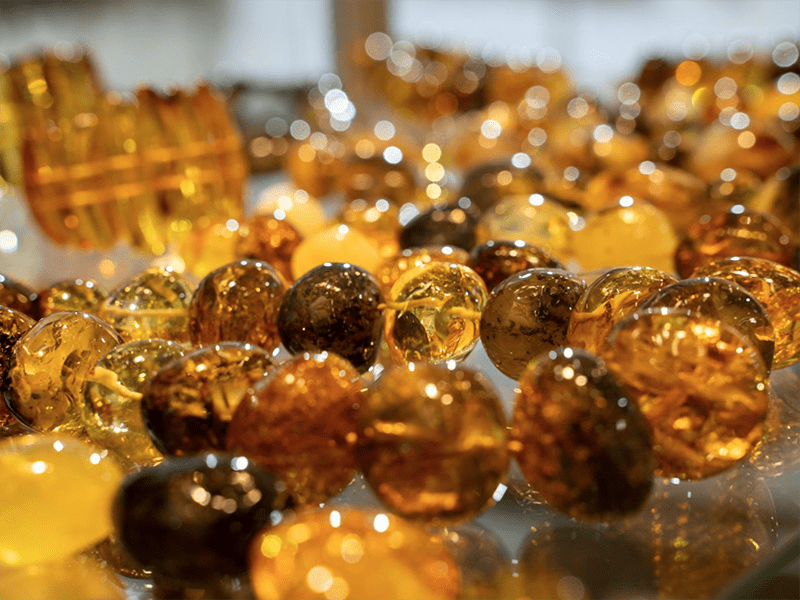 AMBER TRIP—19TH INTERNATIONAL BALTIC JEWELLERY SHOW, MARCH 15­–18, 2023
Takes place in Vilnius. As every year, the largest jewelry event in the Baltic States will bring together professional jewelers, amber craftsmen and designers, and manufacturers of technological devices and units intended for jewelers, under one roof. Info.
ORNAMENTA, PRESENTED BY BALTIMORE JEWELRY CENTER
Several events throughout March and April. Signature Ornamenta Event: Saturday, March 4, 7:00-11:00pm at 2640 Space, featuring food by Blacksauce Kitchen and an open bar. Ornamenta Online: Saturday, April 1, 1:00-2:00pm EST, featuring a conversation with Susie Ganch. Ornamenta Emerald Exclusive: Friday, April 14, 7:00 – 10:00pm, featuring a custom meal, bar, demonstrations, and more. Info.
MELTING POINT: APRIL 29–30, 2023
A little birdy gave us the dates for the festival, organized by the jewelry department of the Escola d'Art i Superior de Disseny de València, in Valencia, Spain. Website.
AUTOR: MAY 6–7, 2023
Takes place in Bucharest, Romania. Info.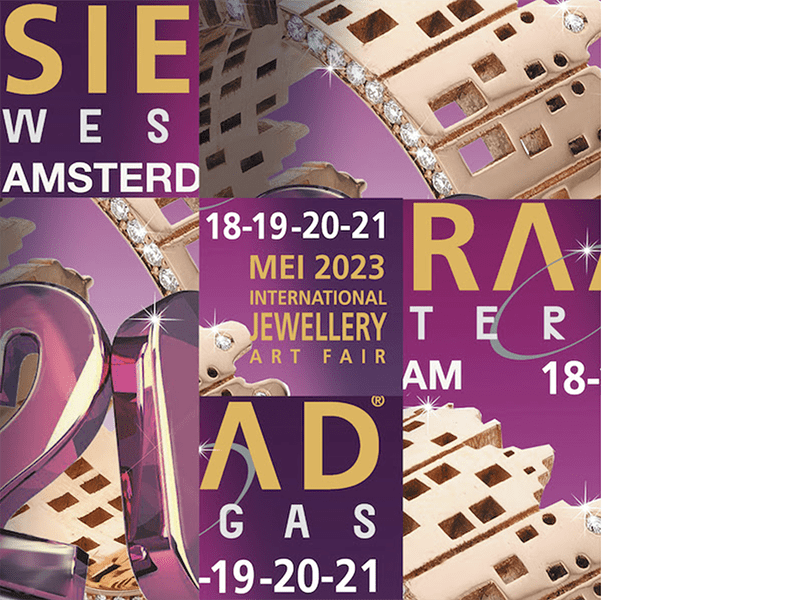 SIERAAD 2023: MAY 18–21, 2022
The 20th edition of the event will take place at Amsterdam's iconic round Gashouder. Info.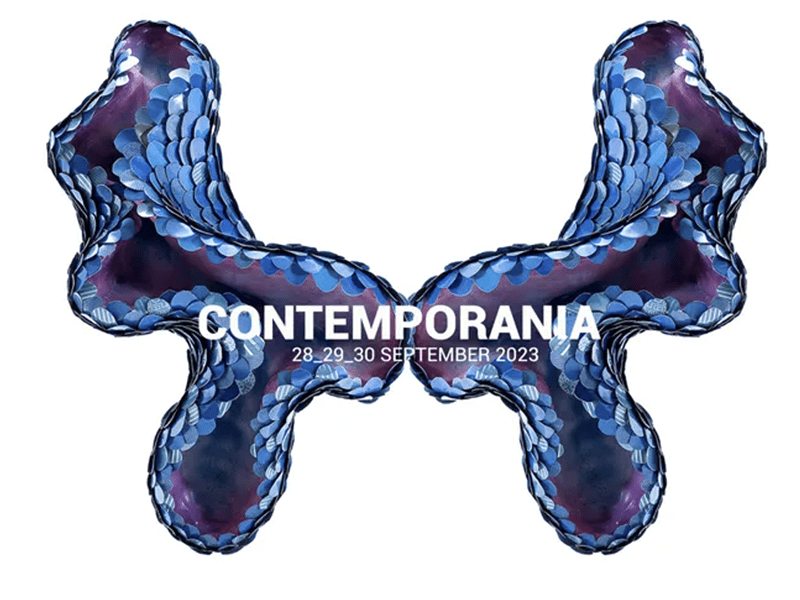 CONTEMPORANIA HIGH CRAFTSMANSHIP BARCELONA: SEPTEMBER 28­–30, 2023
Formerly Joya, this will be a space for national and international contemporary crafts, and a trade fair for artists, institutions, galleries and collectives to present and promote their creativity in applied arts such as ceramics, art jewelry, lacquer, metal, textiles, glass, paper and wood. Info.
PARCOURS BIJOUX: OCTOBER 2–29, 2023
Held in Paris every three years, with more than 50 jewelry events planned. Info.
AUTOR APPLICATION DEADLINE EXTENDED
The 20th edition of the international contemporary jewelry fair takes place in Bucharest, Romania, May 6–7, 2023. Candidates from all countries and nationalities are eligible. Deadline: March 15, 2023. Info.
OPEN CALL: BIG SOFTIES EXHIBITION
Brockway Center for Arts and Technology, in Brockway, PA, seeks submissions of work from regional fiber artists and North American ceramic and metal artists. Deadline: February 24, 2023. Info.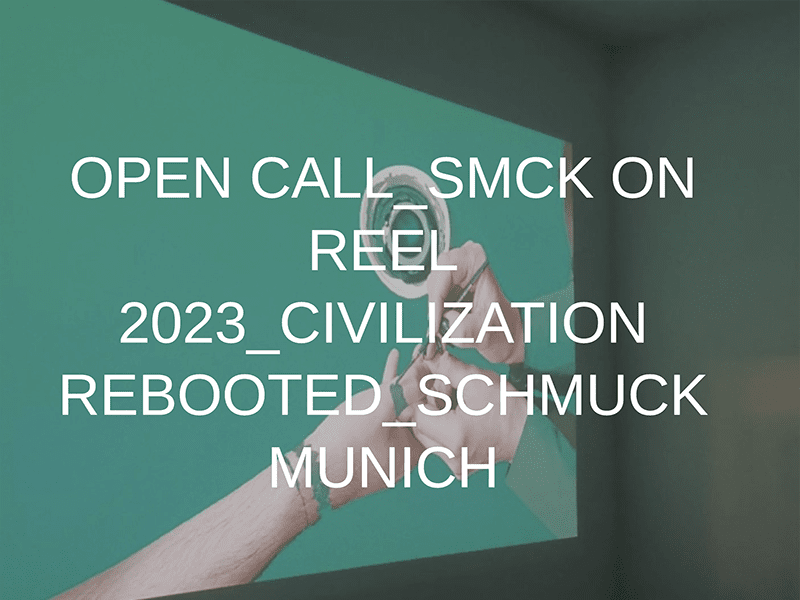 CALL FOR ENTRY: SMCK ON REEL – CIVILIZATION REBOOTED
Theme: "If our civilization perishes, or dies in a nuclear accident or war, how will it reemerge?" There's room for vision, initiative, and hope before the catastrophe, and the jewelry art community can influence the minds and hearts of people committed to peace. SMCK ON REEL – Civilization Rebooted will screen during Schmuck Week 2023, March 9–­11, 2023. Info.
HEPHAISTOS SUMMER PROGRAM, IN ATHENS, GREECE
Participants explore the history of jewelry from Classical Antiquity until today, under the light of the Acropolis. This accredited course is organized through the Ilias Lalaounis Jewelry Museum Educational Center and universities in collaboration with Greek and international academics, archaeologists, and jewelry experts. Info.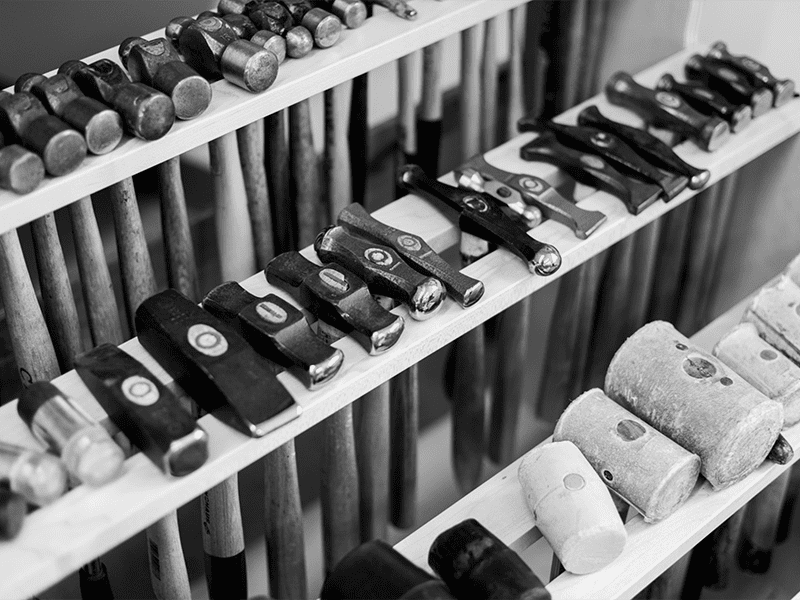 RESIDENCIES AT CONTEMPORARY CRAFT, IN PITTSBURGH
Artists at any stage of their careers working in jewelry and other crafts may apply. With two tracks—National and regional—the program grants studio space, staff support, and the opportunity to interact with the public while creating a body of work. National residents also receive $1,200 monthly stipend and housing. Deadline: February 15, 2023, for National Artist Residencies; rolling for Regional Artist Residencies. Info.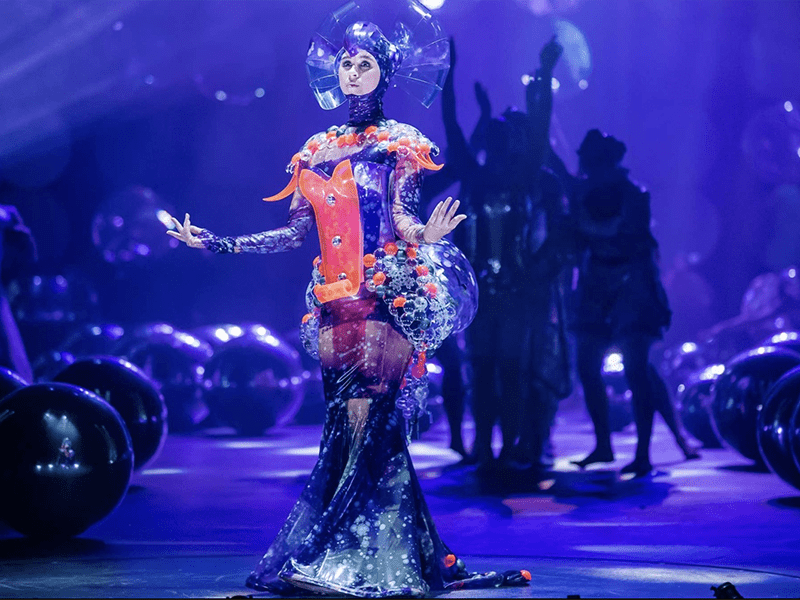 OPEN CALL: WORLD OF WEARABLEART AWARDS COMPETITION
Create the unimaginable, challenge the conventional, and defy expectations with works of art to be presented at Wellington's WOW Awards stage show. Any type of wearable art can find a place. Prizes, residencies, and internships awarded. Deadline: March 2, 2023. Info.
CURRENT OBSESSION TO OPEN MJW HUB
The former Galeria Kaufhof, in the center of Munich, is turning into a cultural happening place. It will kick off during Munich Jewellery Week and will offer exhibition spaces to international academies, individual artists, and collectives. Apply here to exhibit or join the public program. Deadline: February 10, 2023.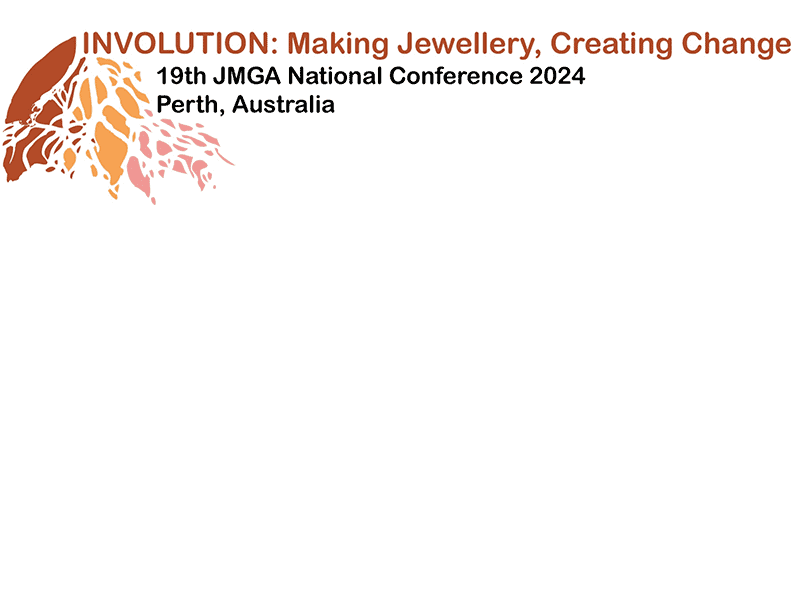 OPEN CALL: JMGA NATIONAL CONFERENCE
To be held October 4–6, 2024, in Perth, Australia. The Jewellers and Metalsmiths Group of Australia seeks submissions for conference papers, workshops, and exhibitions. Theme: "Involution: Making Jewellery, Creating Change." Deadline: March 31, 2023. Info.
REMINISCENCE ART AND DESIGN COMPETITION
This prize is for artists and designers with work centered around themes of reuse, repurpose, and recycling. Eleven applicants will be selected for exhibition. First prize: $20,000. Runners up each receive $3,000. Deadline: March 31, 2023. Info.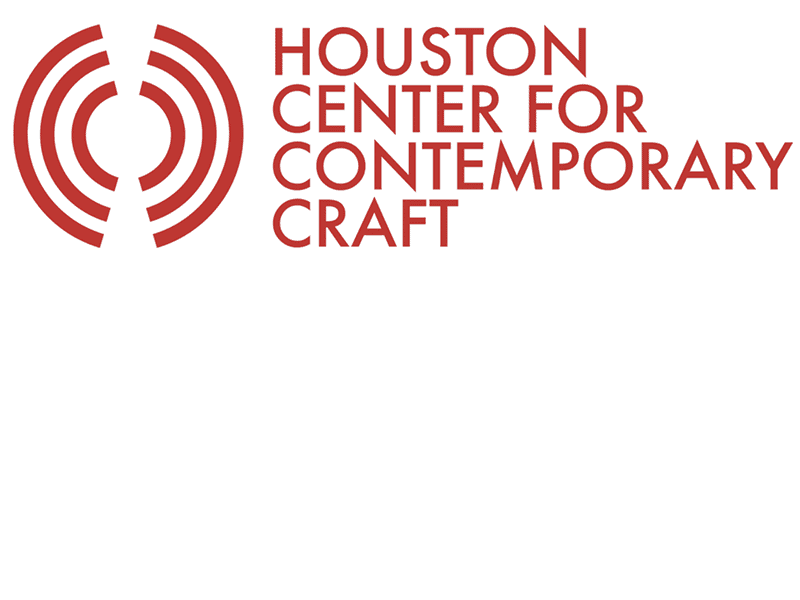 ARTIST RESIDENCIES: HOUSTON CENTER FOR CONTEMPORARY CRAFT
Awarded, available in three-, six-, nine-, and 12-month time periods. $1,000 monthly stipend includes a housing/materials allowance, 24/7 access to 200-square-foot studio equipped with sinks, telephones, and wireless Internet, a wide variety of resources and opportunities, teaching opportunities. New: A BIPOC Support Grant from HCCC and Crafting the Future that provides unrestricted funding, ranging from $500 to $1,000, in addition to the monthly honorarium. Deadline: March 1, 2023. Info.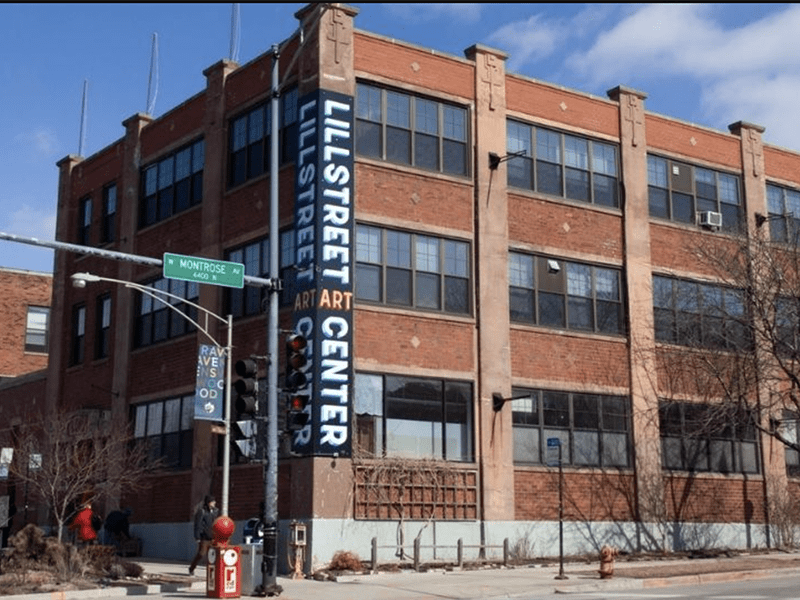 LILLSTREET ART CENTER ARTIST-IN-RESIDENCE PROGRAM
Offers residencies in metalsmithing and other crafts yearly, beginning in September. $400 monthly stipend, studio space, access to the center's facilities, an exhibition, and paid teaching opportunities. In Chicago. Deadline: May 1, 2023. Info.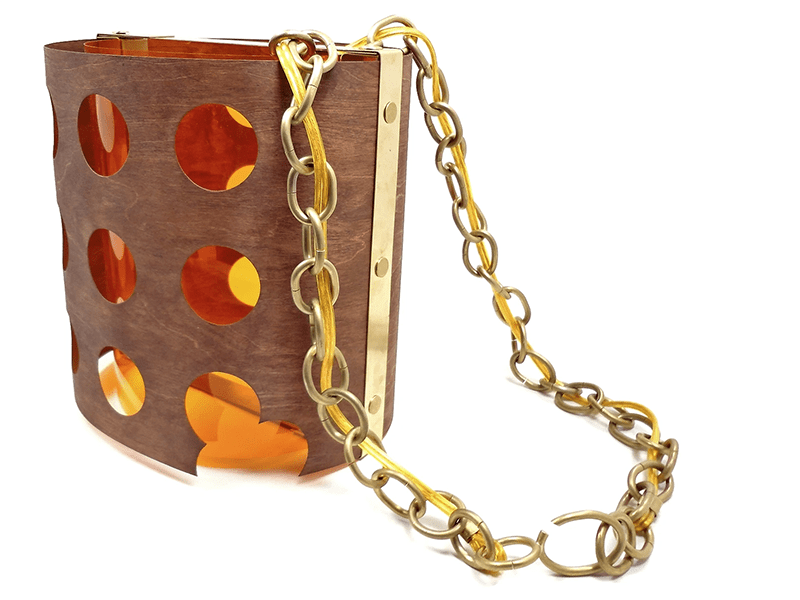 ARTISTS RESIDENCES AT THE STEEL YARD
Short-term and long-term residency options in Providence, RI, ranging from one month to one year, and even micro-residencies. Residents receive an all-access pass to a 10,000-square-foot studio, tools, resources, and community. Forge, mold, weld, shape, and create in a shared studio space alongside a cohort of artists and makers who work in the industrial arts. Participate in events and sales, exhibit work, get access to professional development opportunities, teach and take courses, and take part in cross-departmental critiques. Deadline: March 1, 2023. Info.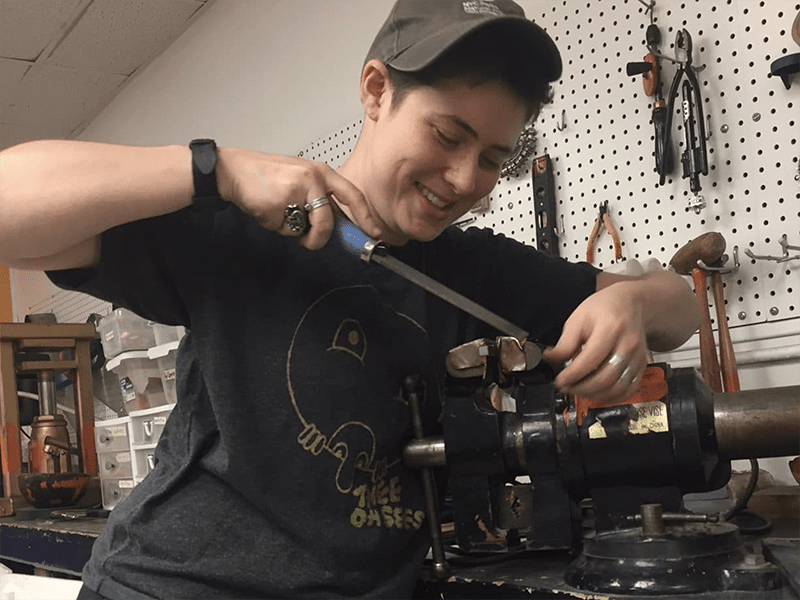 ARTIST FELLOWSHIPS: PETERS VALLEY SCHOOL OF CRAFT
Four fellowships are available in fibers and textiles, fine metals, woodworking, and photography/2d/mixed media. This program provides invaluable professional development opportunities and experience working in a non-profit art organization. Artist Fellows receive a stipend of up to $9,450; unlimited studio access with utilities included; a private room in a house shared with one other artist fellow (utilities included); and free meals when the dining hall is open. Deadline: February 15, 2023. Info.
CALL FOR EXHIBITION: DNA
What's your artistic DNA? How does it manifest itself in your contemporary jewelry? A collaboration between Alliages and Espace Solidor Museum in Cagnes-Sur-Mer, France. Deadline: March 14, 2023. More info.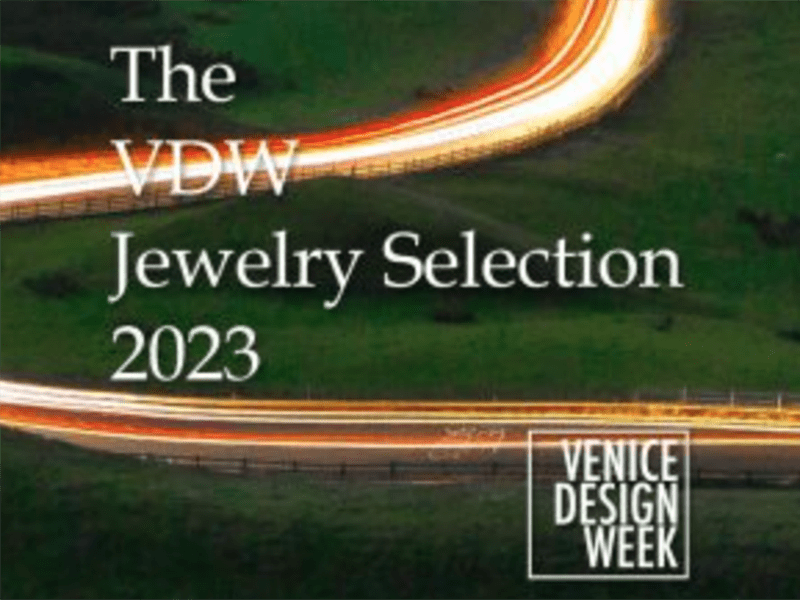 OPEN CALL: VENICE DESIGN WEEK, JEWELRY SELECTION 2023
Theme: Path. Inspiration. Goal. Open to anyone engaged in designing or working with precious metals, gemstones, and other materials, including recycled or scrap materials. The award focuses on contemporary jewelry and is an ideal platform to increase awareness of your brand and acquire recognition in Italy. Deadline: April 18, 2023. Info.
SEEKING CREATIVELY STYLED PHOTOS OF JEWELRY
Metalsmith mag invites submissions to a juried call of photos that tell a story. Deadline: May 1, 2023. Info.
Open to individual artists, associations, collectives, and galleries. Innovation and artistic vision in contemporary craftsmanship will be presented through different types of applied arts. The event, in Barcelona, will be open to the general public, but also a place of network with institutions, private, and public collections. Application deadline: March 20, 2023. Info.