OMG, Have You Heard – Art Jewelry Forum
March 2023, Part 1
Art Jewelry Forum is pleased to share the news that members of our community find noteworthy. Is something missing? The success of this compilation of compelling events, news, and items of interest to the jewelry community depends on YOUR participation. If you're a member of AJF at the Silver level or above, you can add news and ideas to this bi-monthly report by going here. If you aren't a member, but would like to become one, join AJF here.
Listings gathered with assistance from Carrie Yodanis.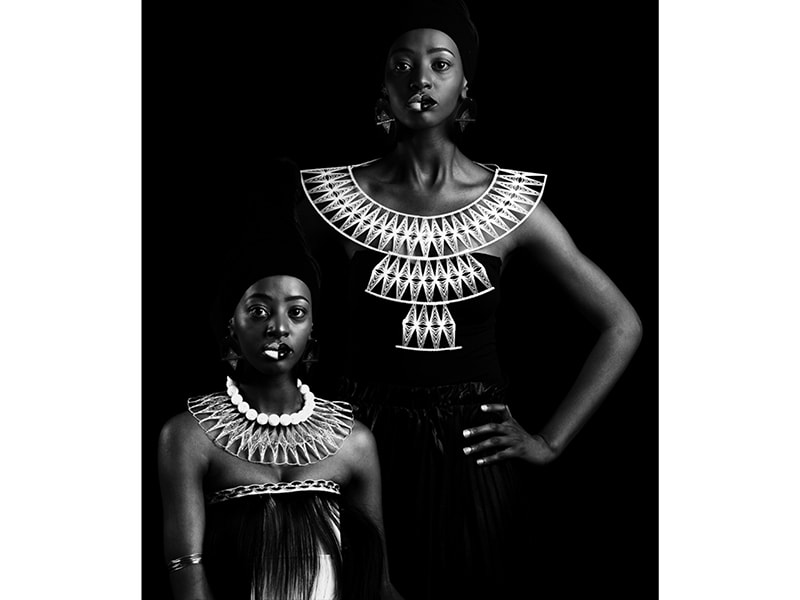 JOIN US FOR THESE AJF EVENTS AT SCHMUCK
+ Book Presentation by Arnoldsche and AJF: Friday, March 10, 2023, 10 a.m., Galerie Handwerk, Max-Josef-Str. 4, 80333 Munich
+ AJF in Conversation: Trade a Pin/Tell a Story: Saturday, March 11, 11:30 a.m.–12:30 p.m, Galerie Handwerk auditorium, Max-Josef-Str. 4, 80333 Munich
+ AJF Member Dinner, Friday, March 10, 6 p.m., Seidelei Restaurant, Reitmorstraße 3, 80538 Munich. For AJF members only. RSVP and purchase your ticket here.
+ AJF Presents the 2023 Susan Beech Mid-Career Grant Winner: Saturday, March 11, 5:15 p.m, Internationale Handwerksmesse Main Stage
Get all the details here.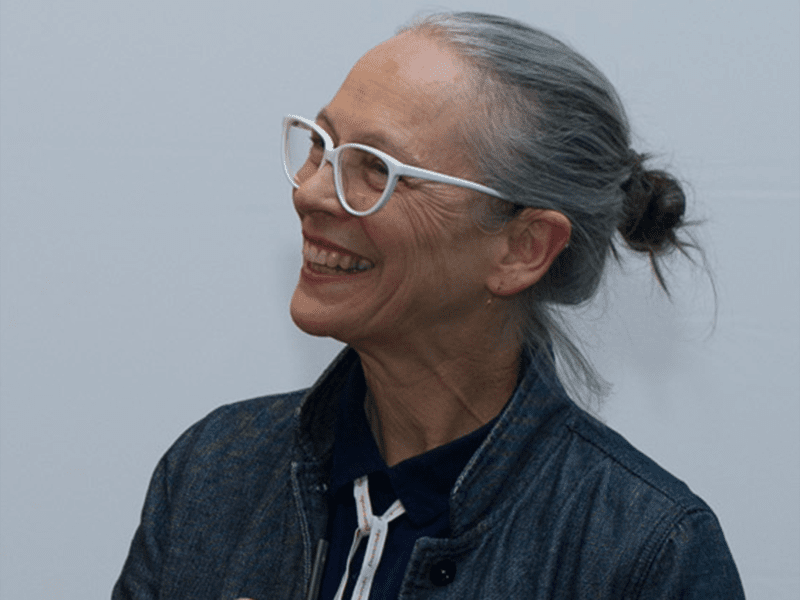 AJF LIVE WITH CAROLINE BROADHEAD, MARCH 22, 12 PM EST
Whether you travel to Munich and see this year's Schmuck special exhibition or not, you'll learn more about it straight from its curator! Register here.
Unsure what 12 p.m. EST means in your time zone? Go here, then scroll to the bottom.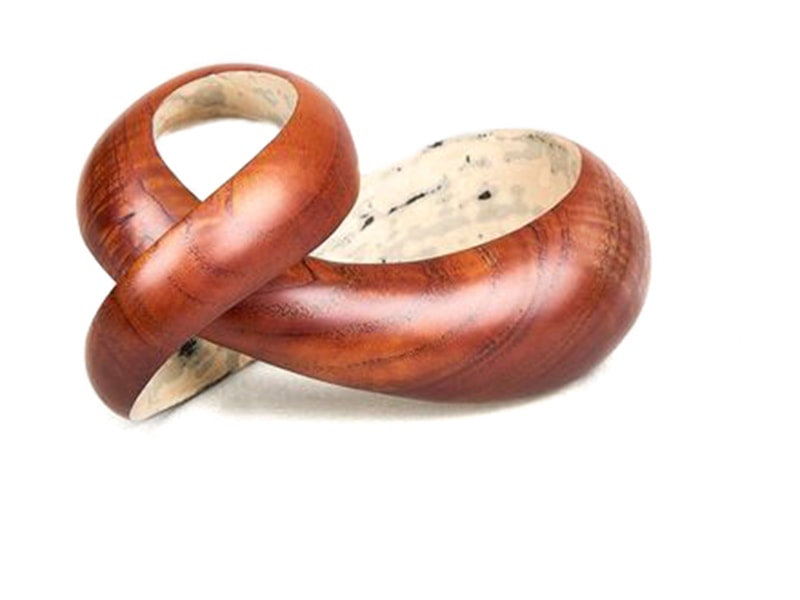 FEEL LIKE SEEING A JEWELRY SHOW?
Find these listings and many, many more on our dedicated exhibition page:
Alex Sepkus Trunk Show, De Novo, March 9–10, 2023
Joo Hyung Park, Four, Göteborg, Sweden, through March 18, 2023 (shown at left)
Sam Woehrmann: Geometry of Gems, Shibumi Gallery, through March 20, 2023
Meet Me, Baltimore Jewelry Center, through March 31, 2023
Pistachios Artist Series III, Pistachios, through April 2, 2023
Margit Jäschke, Galerie Biró, March 9–April 15, 2023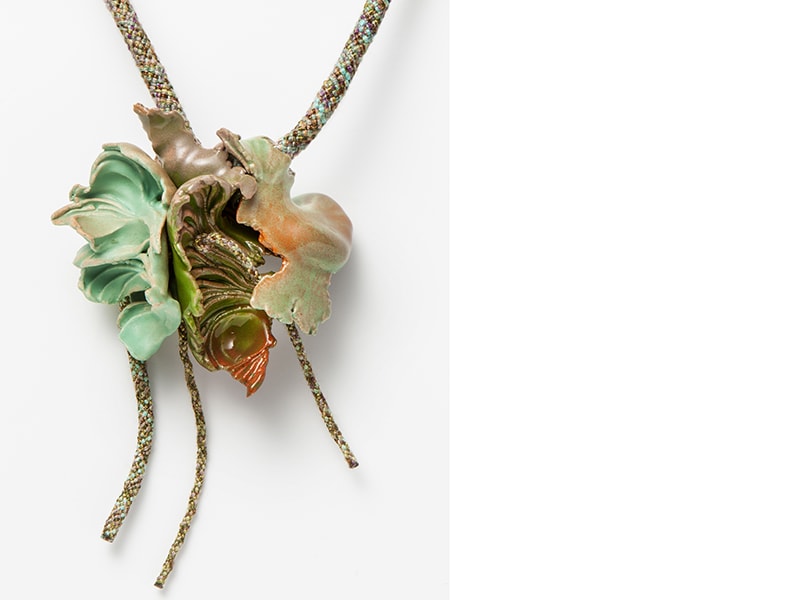 APPLICATIONS FOR 92Y RESIDENCY CLOSE MARCH 31, 2023
Time is running out! The International Jewelry Artist Residency is a juried residency for cutting-edge, emerging, and established jewelry artists to develop their work in the multifaceted New York City art scene. This residency gives artists the opportunity to create new work in one of the most esteemed jewelry centers across the nation. Artists can explore a new body of work or complete research while engaging with New York City's cultural community. The International Jewelry Residency includes access to 92NY Residence, 24-hour private studio working space, and travel expenses to and from New York City. For more information, visit 92NY.org/JewelryRes. Apply today!
MASIERAAD APPLICATION DEADLINE LOOMS: MARCH 15, 2023
The two-year master's program in contemporary jewelry design is hosted by PXL-MAD, in Hasselt, Belgium. The core teaching team consists of Aldo Bakker, Ruudt Peters & Estela Saez Vilanova, Ted Noten & Kalkidan Hoex, and Liesbeth den Besten & Alena Alexandrova. The premise: there's no such thing as the "right" jewelry. Info.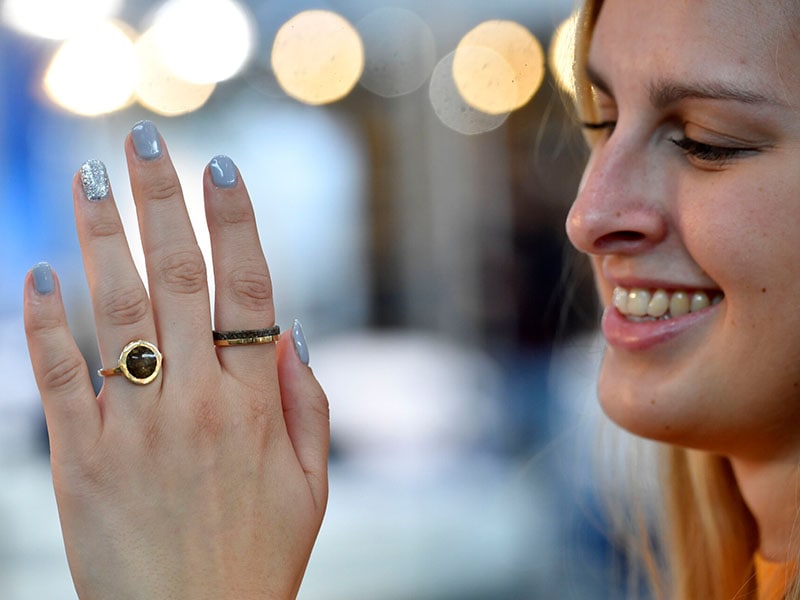 THE MUNICH TORNADO STARTS TODAY
(Thank you, Monica Gaspar, for this witty way of putting it!) The event whirls and twists through Sunday, March 12, 2023. Get the program for IHM's events here. Find info for the Munich Jewellery Week events here.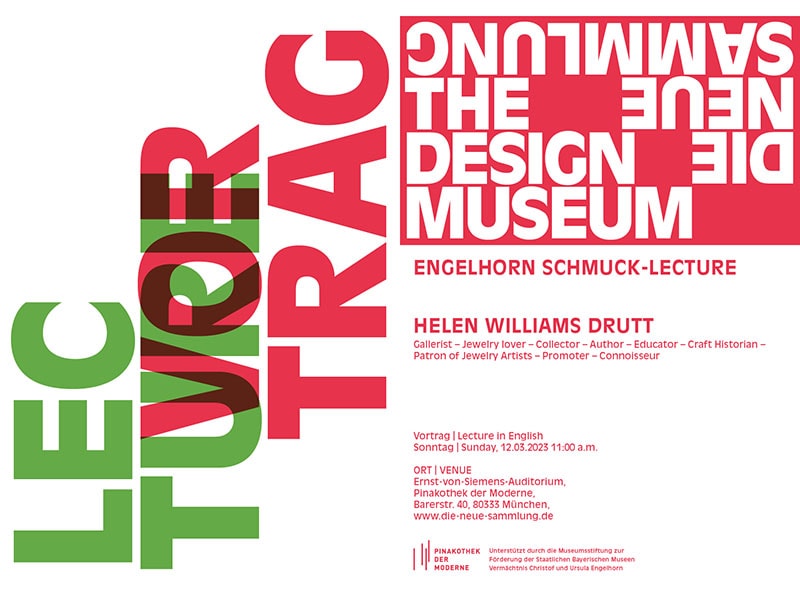 HELEN WILLIAMS DRUTT WILL LECTURE AT THE PINAKOTHEK
In person, in Munich, on Sunday, March 12, 2023, at 11 a.m.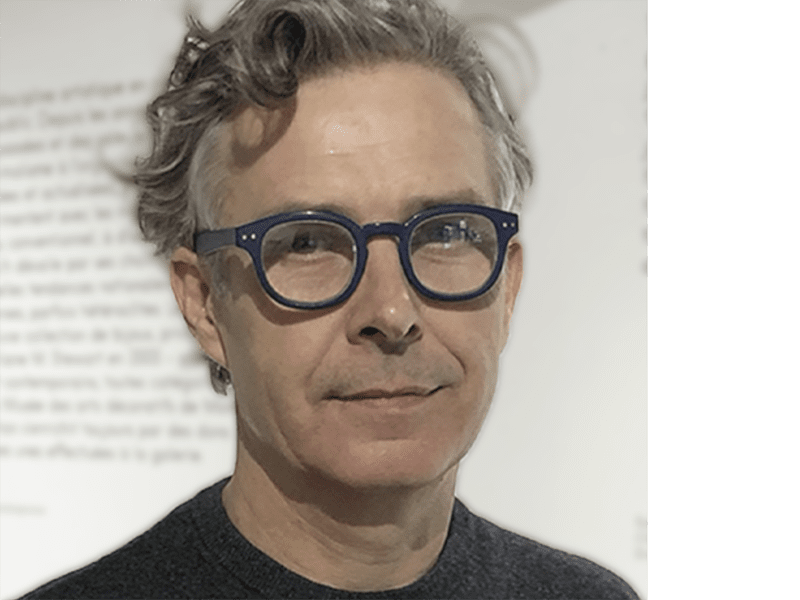 NOEL GUYOMARC'H GUEST STARS ON THE JEWELRY JOURNEY
The gallerist talks about why brooches are the best type of jewelry for artists to express themselves, how he selects pieces and artists to represent at his gallery, and why he's hopeful that the financial and artistic value of art jewelry will increase with time. Listen to the podcast.
MONICA BLIND PÅVE AND KAREN ROY ANDERSSON TEAM UP FOR THE IIGO LEA EXHIBITION
Påve works with silver and with duodji—traditional Sami handcraft. She draws inspiration from her own culture but develops the traditional forms and techniques in her own way. Andersson's work is characterized by repetitions. The two artists met during an artist residency. During the collaboration with Monica, Andersson discovered a new material—reindeer skin. Info.
FASHIONISTA NAMES RING REDUX ONE THE BEST BOOKS OF 2022
Ring Redux: The Susan Grant Lewin Collection, by Ursula Ilse-Neuman, was listed among the 33 best books of 2022. "Ring Redux reexamines the traditional image of the ring as not just jewelry, but a contemporary art form, finding inspiration in the modern and sculpturally reimagined rings in the Susan Grant Lewin collection."
5 GENTLEMEN DOING THINGS, AT GALERIE ZINK IN COOPERATION WITH ARTCURIAL GERMANY DURING MUNICH JEWELLERY WEEK
David Clarke, David Bielander, Karl Fritsch, Rudolf Bott, and Paul Kooiker. What all five artists have in common, apart from classical training, is their free play with different, sometimes unusual, materials and looks. They avoid the narrow boundaries between craft and fine art and instead aim to unite these two poles. Info and hours.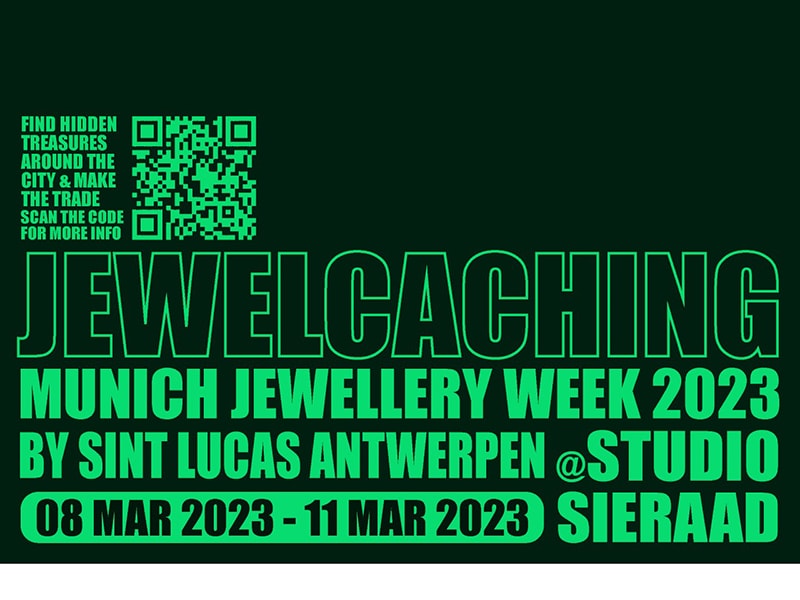 JEWELCACHING: FIND HIDDEN TREASURES IN MUNICH
Students from Sint Lucas Antwerpen have created their own version of geocaching in celebration of Schmuck. Three "jewelcached" containers will be hidden across the city. Once you find a jewel cache and open it, you'll find a piece of silver jewelry inside. You can take it, but only in exchange for one of your own charms of equal value. March 8–11, 2023. Jewelry hunters should register here. The coordinates will be communicated at the start of the event.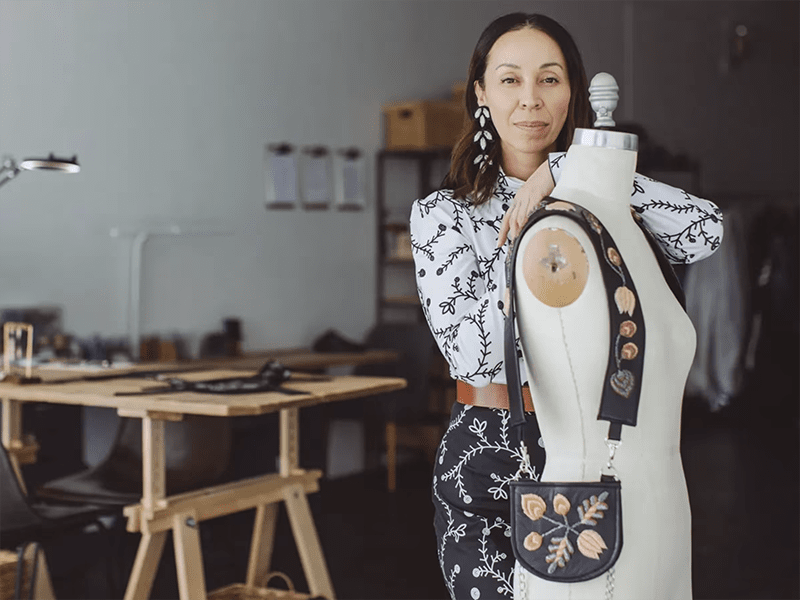 INDIGENOUS JEWELRY DESIGNERS NIIO PERKINS AND ERICA DONOVAN SHOWED AT MILAN FASHION WEEK
The Globe and Mail reports on six designers who brought Canadian Indigenous perspectives to fashion's world stage. Read it.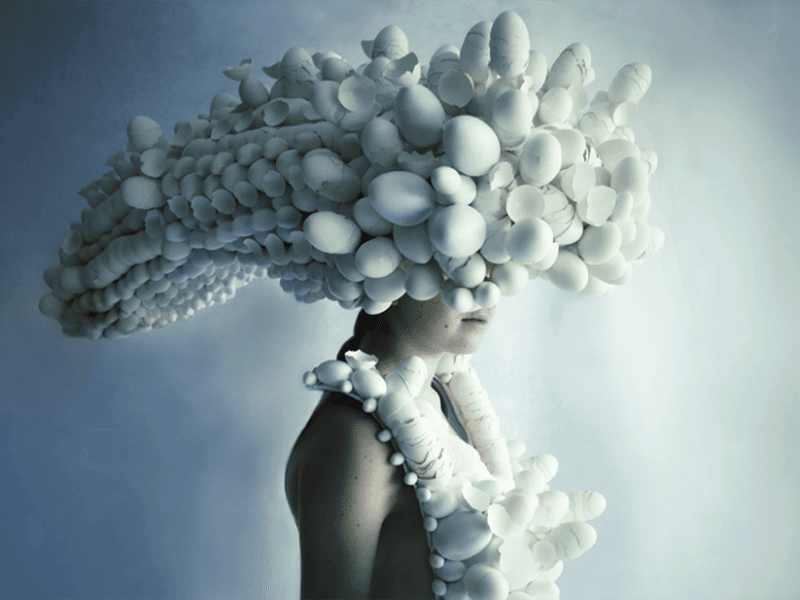 FANTABULOUS JEWELRY|ADJACENT WORK
Swiss Brazilian artist Melissa Meier uses leaves, stones, eggshells, rice, quills, and pinecones to create breathtaking kinetic sculptures. More.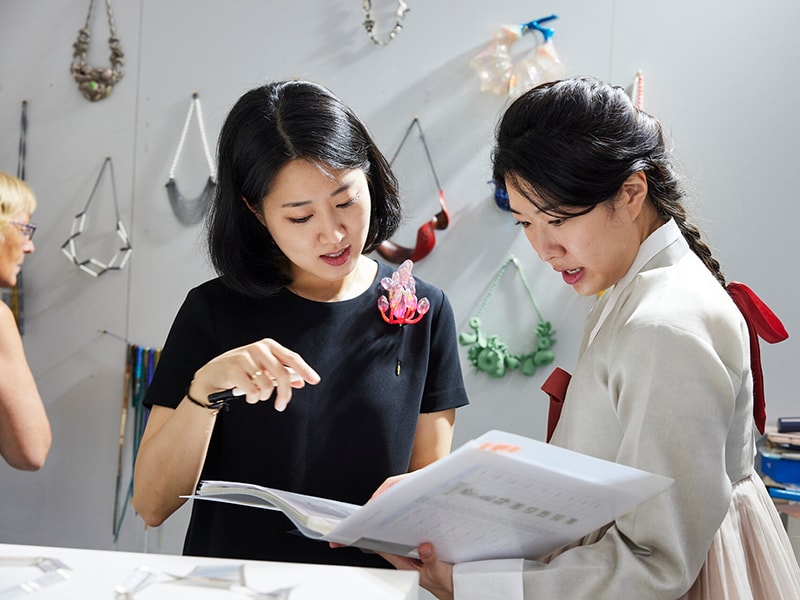 SCHMUCK: MARCH 8–12, 2023
The largest gathering in the world for jewelry takes place at Handwerk & Design trade fair, in Munich. Info.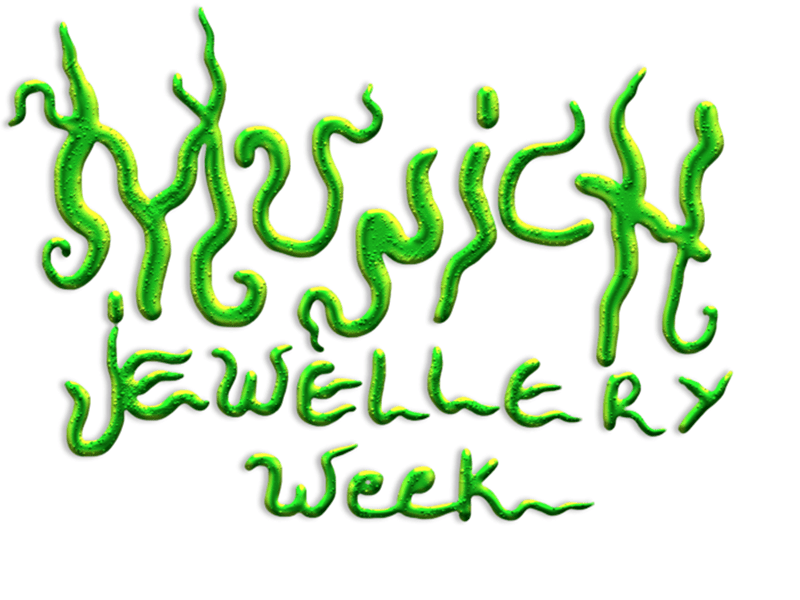 MUNICH JEWELLERY WEEK: MARCH 6–12, 2023
The annual, independent, artist-run contemporary jewelry initiative takes place in Munich every March. It has gained a reputation for being the most important event for the field worldwide, and the number one source for new talent in the field via the most experimental and innovative jewellery presentations one can find. Runs in tandem with the Schmuck event put on by IHM (directly above this listing). Info.­­­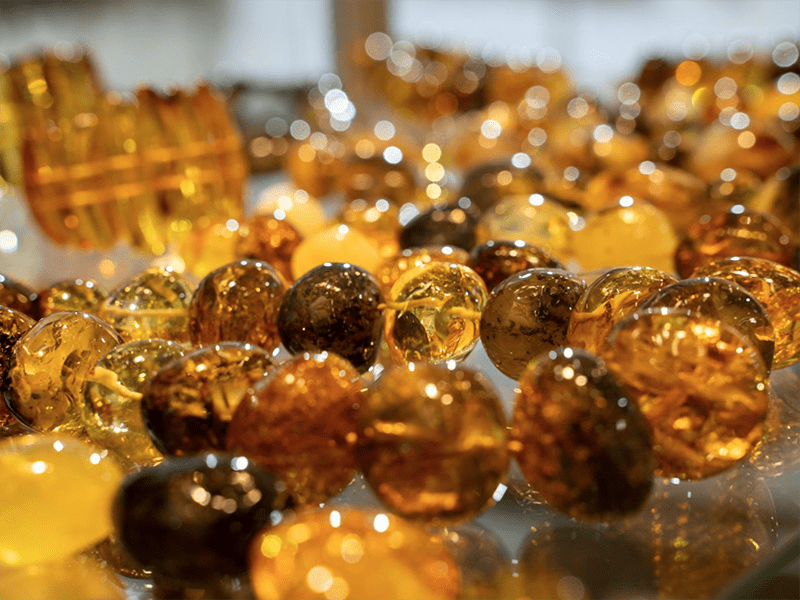 AMBER TRIP—19TH INTERNATIONAL BALTIC JEWELLERY SHOW, MARCH 15­–18, 2023
Takes place in Vilnius. As every year, the largest jewelry event in the Baltic States will bring together professional jewelers, amber craftsmen and designers, and manufacturers of technological devices and units intended for jewelers, under one roof. Info.
ORNAMENTA, PRESENTED BY BALTIMORE JEWELRY CENTER
Several events throughout March and April. Signature Ornamenta Event: Saturday, March 4, 7:00-11:00pm at 2640 Space, featuring food by Blacksauce Kitchen and an open bar. Ornamenta Online: Saturday, April 1, 1:00-2:00pm EST, featuring a conversation with Susie Ganch. Ornamenta Emerald Exclusive: Friday, April 14, 7:00 – 10:00pm, featuring a custom meal, bar, demonstrations, and more. Info.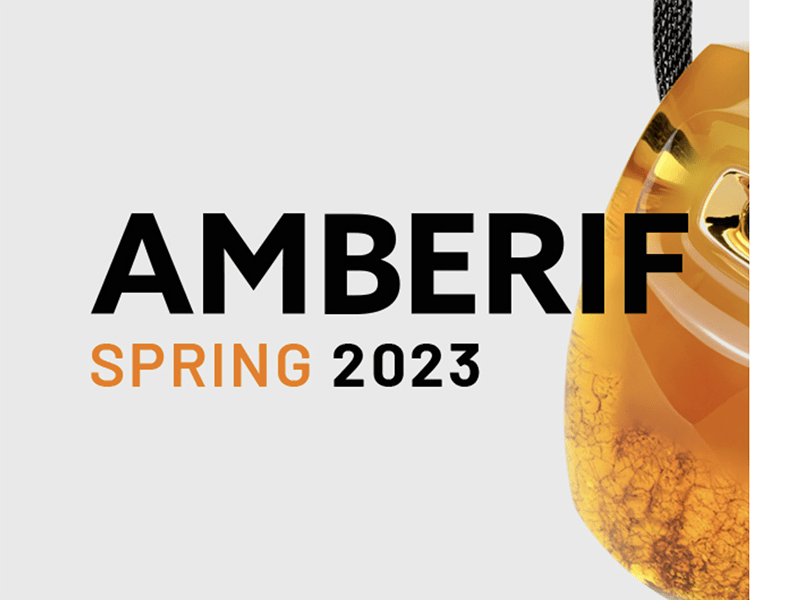 AMBERIF: MARCH 22–25, 2023
Everything amber, in Gdansk, Poland. Info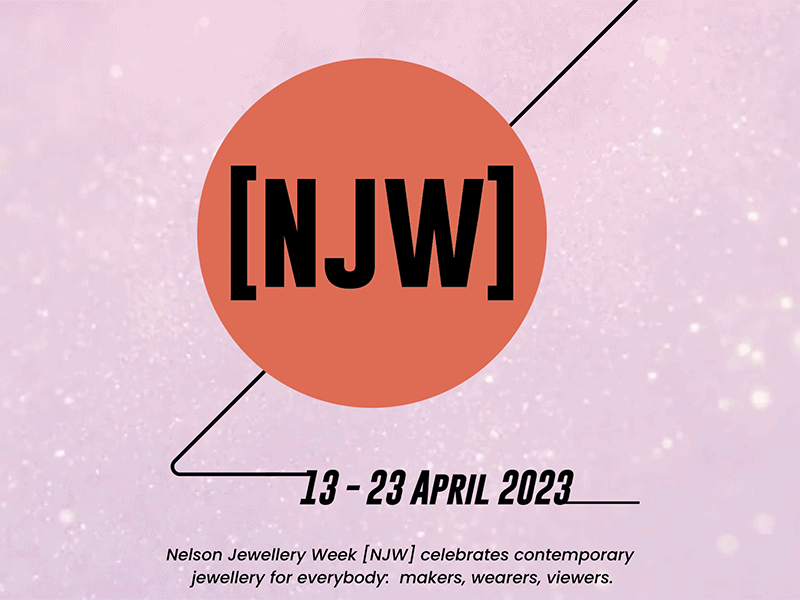 NELSON JEWELLERY WEEK: APRIL 13–23, 2023
With workshops, exhibitions, and events, Australia's NJW celebrates contemporary jewelry for everybody:  makers, wearers, viewers. Info.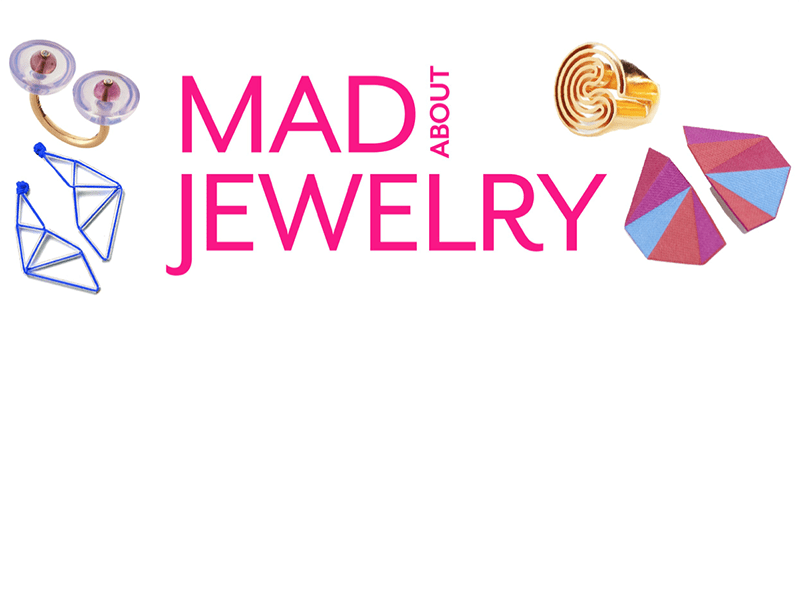 MAD ABOUT JEWELRY 2023: APRIL 26–29, 2023
Opening benefit preview: April 25, 2023. This annual show and sale of one-of-a-kind contemporary jewelry benefits the Museum of Arts and Design, in NYC. Features 50 innovative international jewelry artists, who will be on-site to present their collections. Info.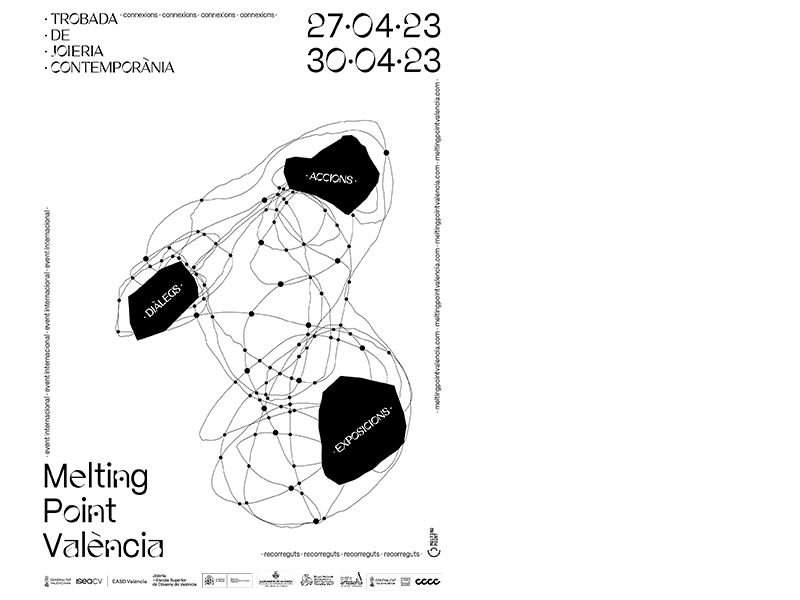 MELTING POINT: APRIL 27–30, 2023
A little birdy gave us the dates for the festival, organized by the jewelry department of the Escola d'Art i Superior de Disseny de València, in Valencia, Spain. Website.
AUTOR: MAY 6–7, 2023
Takes place in Bucharest, Romania. Info.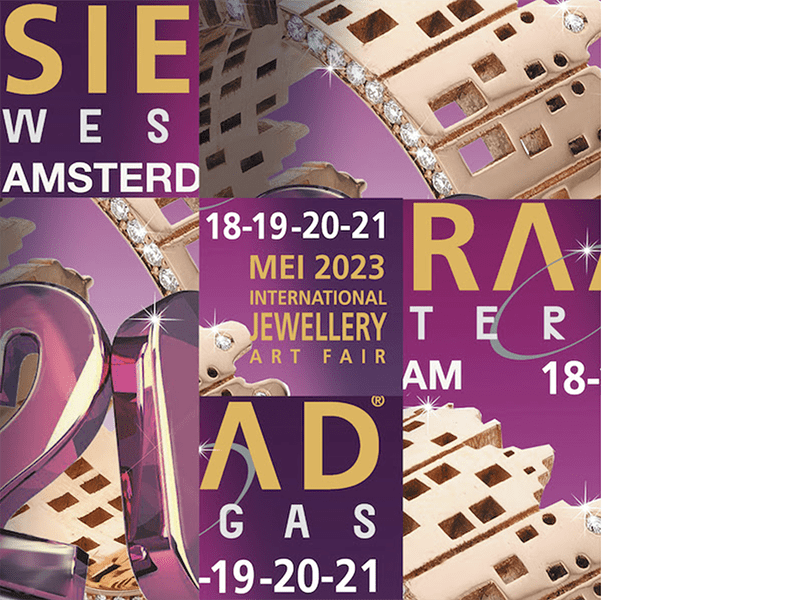 SIERAAD 2023: MAY 18–21, 2022
The 20th edition of the event will take place at Amsterdam's iconic round Gashouder. Info.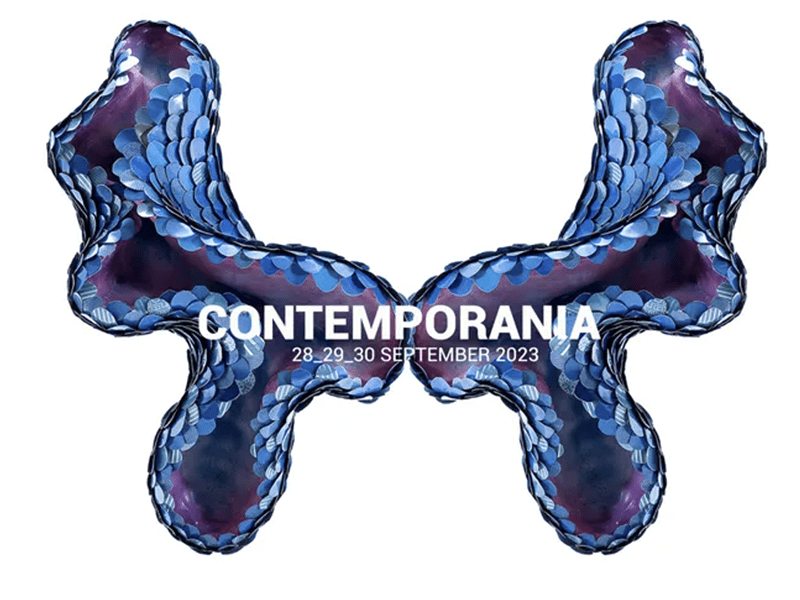 CONTEMPORANIA HIGH CRAFTSMANSHIP BARCELONA: SEPTEMBER 28­–30, 2023
Formerly Joya, this will be a space for national and international contemporary crafts, and a trade fair for artists, institutions, galleries and collectives to present and promote their creativity in applied arts such as ceramics, art jewelry, lacquer, metal, textiles, glass, paper and wood. Info.
PARCOURS BIJOUX: OCTOBER 2–29, 2023
Held in Paris every three years, with more than 50 jewelry events planned. Info.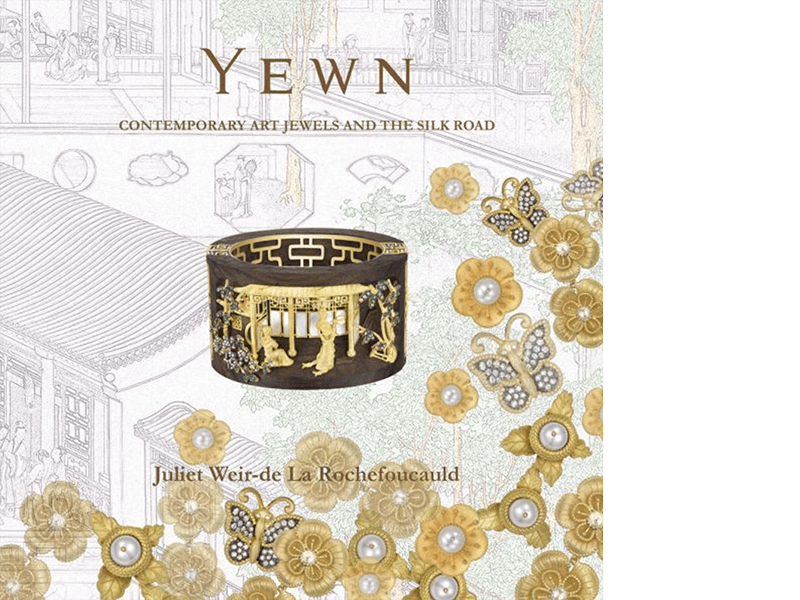 NEW BOOK—YEWN: CONTEMPORARY JEWELS AND THE SILK ROAD
To wear a contemporary jewel by the renowned Dickson Yewn, worn by the likes of Michelle Obama, is to delve back into China's works of art and its history, blended with a contemporary twist. Yewn's contemporary jewelry is a crystallization of thousands of years of Chinese material history. Square rings rub shoulders with antique porcelain forms, shapes taken from Ming furniture, and the geometric latticework found in Chinese architecture. A detailed study of the jewelry creator by Juliet de la Rochefoucauld. More.
The title might mean "holy tools" … or "a hell of a tool(s)." Abundantly illustrated, the first chapter outlines the history of the representation of the tool and technical phenomena in jewelry from antiquity to 1975. Subsequent chapters examine the ways in which jewelry artists today approach the question of the tool and think about technique. Presents 30-odd artists to consider material culture as a whole. Info.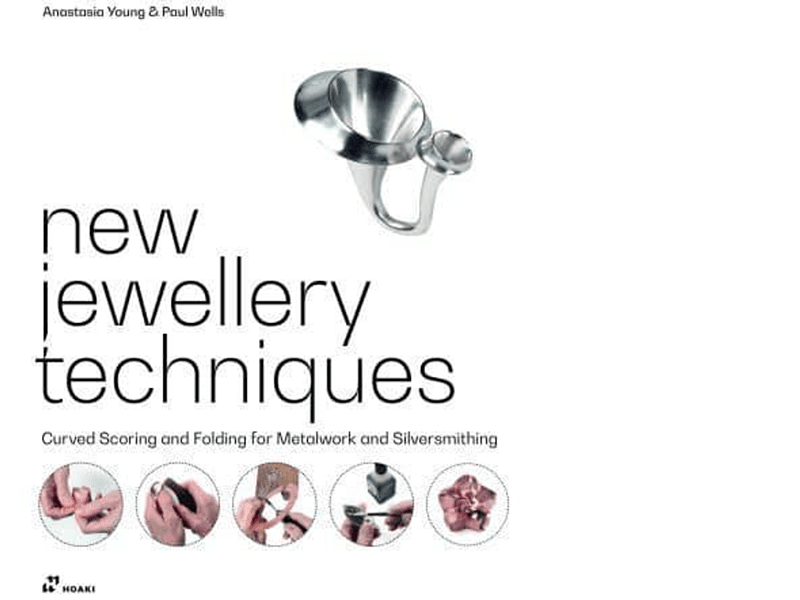 NEW BOOK:NEW JEWELLERY TECHNIQUES CURVED SCORING AND FOLDING FOR METALWORK AND SILVERSMITHING
Anastasia Young and Paul Wells, both renowned London-based jewelers, authors, and lecturers, have created a practical visual handbook on curved scoring and folding techniques applied to jewelry and metalsmithing for small objects. Info.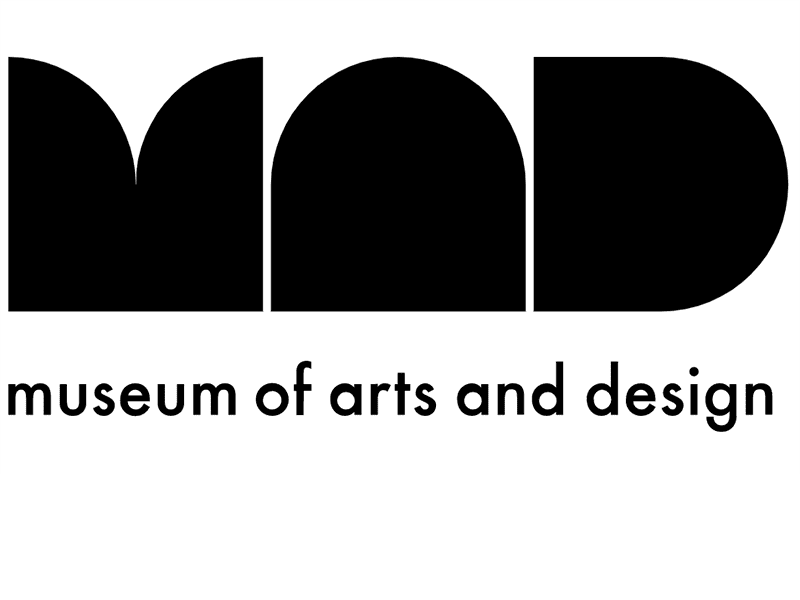 OPEN CALL: MAD'S 2023 BURKE PRIZE
The winner of the biannual contemporary art prize—for US artists aged 21–45 working in glass, fiber, clay, metal, or wood—receives an unrestricted award of $50,000. Deadline: April 28, 2023. Info.
CALL FOR ENTRY: 2023 SO FRESH + SO CLEAN STUDENT EXHIBITION
Ethnical Metalsmiths invites you to respond to this year's So Fresh + So Clean design challenge! What do you hope will be the life cycle of your work? How does that impact the materials you choose? In what ways do your studio habits support your need for sustainability? Application deadline: May 15, 2023. Info.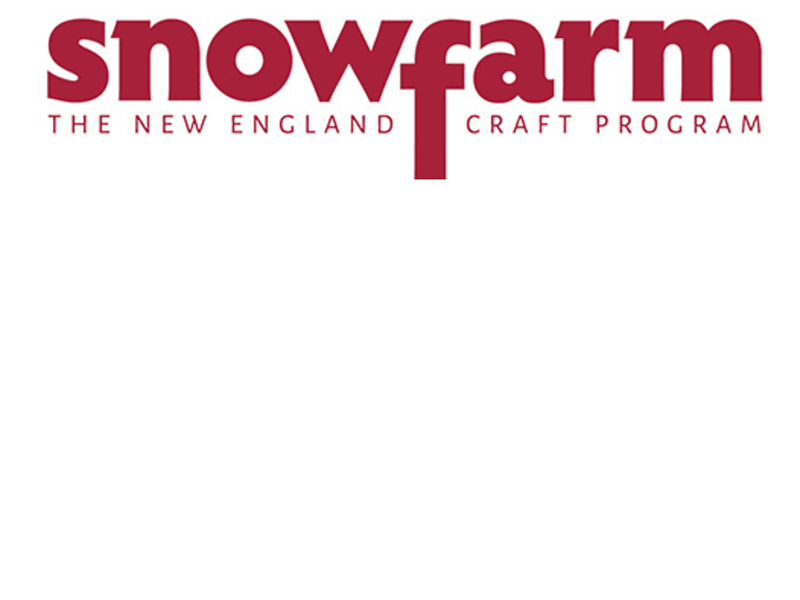 BIPOC SCHOLARSHIPS AT SNOW FARM
"We value being a community of diverse of voices, backgrounds, and experiences," states the craft school, "yet we recognize that BIPOC students and artists are underrepresented on our campus due to barriers that have existed historically and in the present. These scholarships provide both access and an invitation." The scholarships include full tuition and housing for a 4- or 5-day workshop of the recipient's choosing—including jewelry and metalsmithing. Supplies, meals, and travel are not covered. Application deadline: March 26, 2023. Info.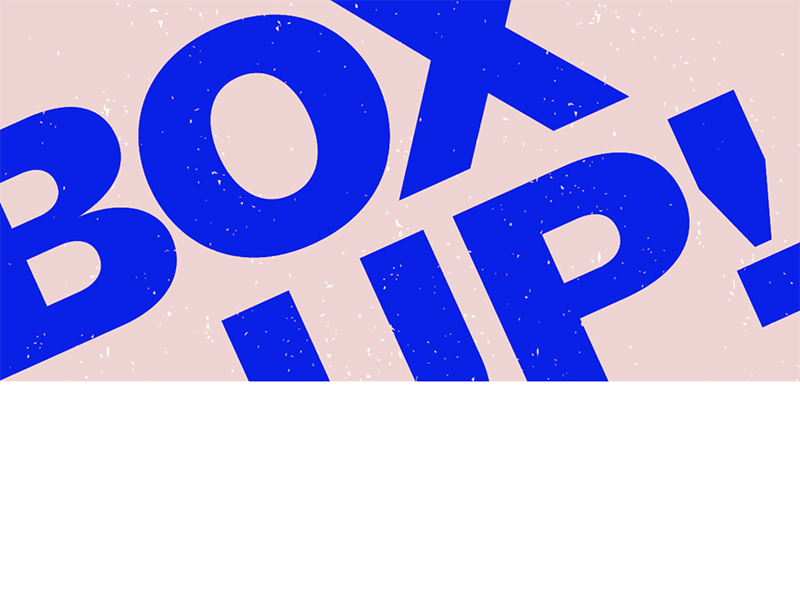 CALL FOR ENTRY: BOX UP! EXHIBITION
Co-Adorn Art Jewellery announces an open call for its seventh annual members' exhibition. Jewelry has a special relationship to the box. Our work is gifted in a box, stored in a box, even shipped in a box. Jewelry is also displayed in a box and mounted to the walls of a gallery, often referred to as a "white box." For this exhibition, create a piece of jewelry that explores the box and fits into this specific small white box. Application deadline: April 30, 2023. Info.
HOW ABOUT A JEWELRY COURSE IN FLORENCE, ITALY?
This spring, Alchimia Contemporary School is offering a series of courses on nontoxic patinas, resin, and water-, sand-, and stone casting.