On Offer – Art Jewelry Forum
March 2023, Part 1
There are so many reasons to purchase art jewelry…
Celebrate that hard-earned promotion
Honor a once-in-a-lifetime occasion
Pay tribute to a major accomplishment
Commemorate the beginning of a new relationship or the end of one
Pounce on the perfect piece to round out an aspect of your collection
Or invest in a treat for yourself—just because
Art Jewelry Forum's international gallery supporters celebrate and exhibit art jewelry. Our monthly On Offer series allows this extensive network of international galleries to showcase extraordinary pieces personally selected to tempt and inspire you. Take a look. You're bound to find a fantastic piece you simply can't live without! (Please contact the gallery directly for inquiries.)
Gallery: Galeria Reverso
Contact: Paula Crespo
Artist: Daniel Kruger
Retail price: €3,700
Like all of Daniel Kruger's works, this is a strong, assertive, and contemporary neckpiece that flirts with old memories. "For ideas I draw on natural forms and artefacts of all kinds, both historical as well as contemporary," says the artist. "I react [to] examples of things I admire, I feel a challenge to take up an idea and to reinterpret it. I like symmetry that creates order and draws the focus on a center to accentuate the wearer and that part of the body [on which] the piece is worn."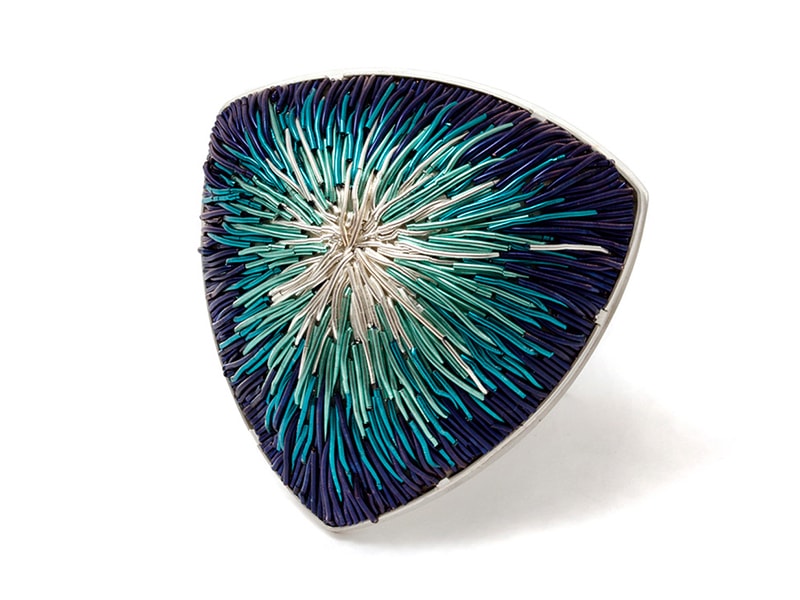 Gallery: Galerie Noel Guyomarc'h
Contact: Noel Guyomarc'h
Artist: Gésine Hackenberg
Retail price: €1,020
"This series of works emerged from the period of the pandemic as a time of radical withdrawal into the private," explains Gésine Hackenberg. "During this period I amused myself with needle work, with brittle threads in beautiful colors from my grandmother's sewing box and with metal spiral threads from the world of gold embroidery. It allowed me to stay close to my favorite materials and the microcosmos of a jeweler. Images from the immediate everyday environment crept into my hands: the house, the garden, walks in a Dutch environment. Rhythms, patterns, and structures that accumulate time began to resonate in my pieces."
Gallery: Fingers Gallery
Contact: Michael Couper
Artist: Lisa Higgins
Retail price: Each NZ$950
"To mark an occasion; to match an outfit; to remember/honor those who have passed; to signify wealth, patriotism, or unity; to protect and/or embolden; to quietly or loudly express oneself …" Caught in the space between old and new, LOT 39 melds transient fast-fashion multiples with emotionally weighted heirloom treasures in an exploration of jewelry and the reasons why? Lisa Higgins moved to New Zealand from the UK in 2003 and graduated with an Advanced Diploma (Jewellery) from Hungry Creek Art & Craft School in 2012. Lisa has shown in a number of galleries and exhibition spaces throughout New Zealand and overseas. She currently lives and works in Auckland.
Gallery: Platina Stockholm AB
Contact: Sofia Björkman
Artist: Kim Buck
Retail price: US$1,200
Kim Buck is a goldsmith and artist based in Copenhagen since the 80s. The merit list is long, with honorary assignments, exhibitions, prizes, and recognitions. This is a signature piece of Buck jewelry, a ring with intarsia of a ring in a specially made box. The image is an abstract shape of a ring with a stone, an iconic shape and the artist's trademark.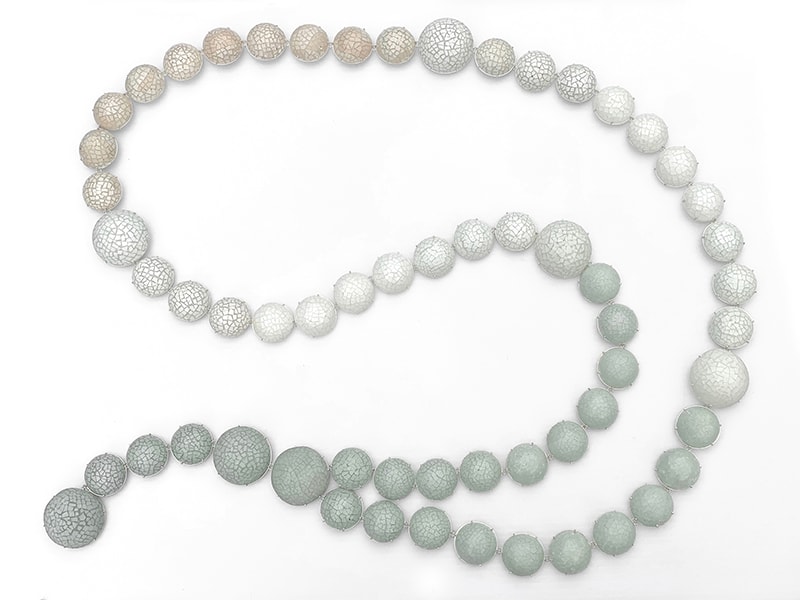 Gallery: Baltimore Jewelry Center
Contact: Allison Gulick
Artist: Katja Toporski
Retail price: US$4,800
"I may have many stories to tell," says artist Katja Toporski. "I will choose only a few. You can make up the rest." Meet Me presents a new body of work by Toporski, work that she made during the pandemic in both her home studio and at residencies in Finland and Norway. This body of work is her most personal yet, a sort of self-portrait: inside, outside, idealized, fictionalized. The artwork is at once an act of reflection and absorption, and a portrait of the artist's spirit. Please visit Meet Me at the Baltimore Jewelry Center through March 31, 2023.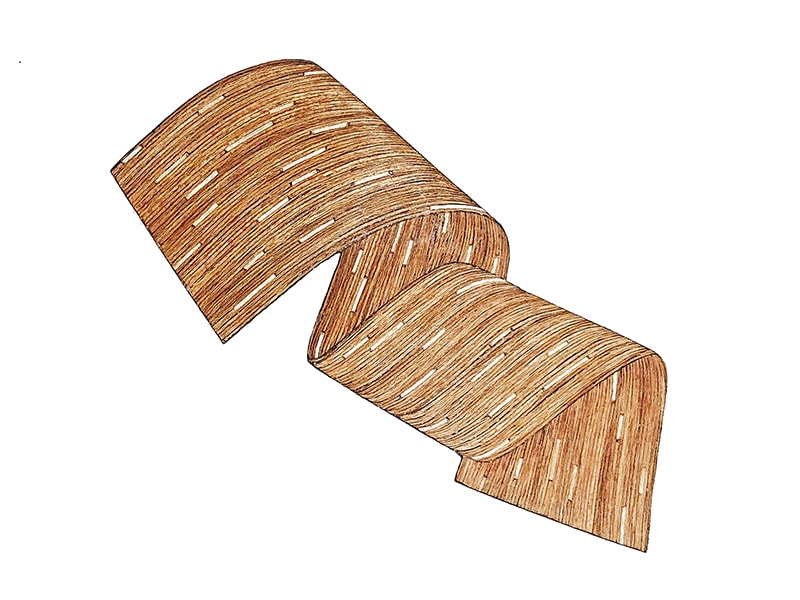 Gallery: Galeria Tereza Seabra
Contact: Tereza Seabra
Artist: Åsa Christensson
Retail price: €1,180, plus shipping
"My artistic work is a way for me to understand things," says Åsa Christensson. "I'm curious [about] the world and any kind of exploring or means to make sense of it all. I guess that's why I'm drawn to science. In many aspects I let scientific discoveries explain my surroundings. I rely on them like translations into understandable words. As much as I enjoy the structured rules of scientific work, I'm equally fascinated by what lies beyond the realm of science. Things that aren't visible, touchable, or can't be measured. In some ways these contradictive views don't seem too far apart. Groundbreaking theories can be just as strange and unimaginable to me, far out of reach and impossible to grasp. I create abstract portrayals of sorts, like images reminiscent of things I have never seen. The works are expressions of a process, to accept, to question, to understand, and to find my own view of reality."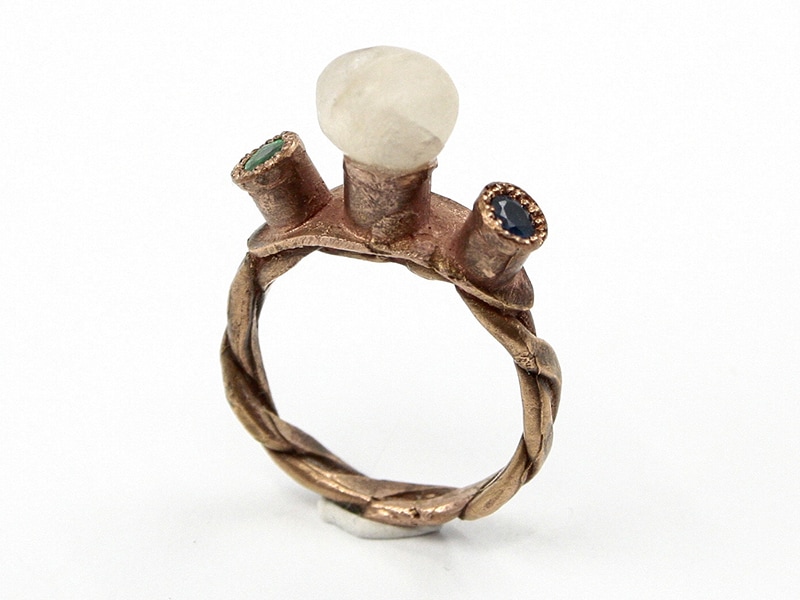 Gallery: Viceversa
Contact: ilona Schwippel
Artist: Karl Fritsch
Retail price: 4,500 CHF
Karl Fritsch (DE/NZL) approaches jewelry with sincerity and simplicity. His expression manifests itself in each of his pieces with great freedom. The themes vary and their references are clear and relevant. Humor, frankness, and gravity allow him to blossom like no other.
Gallery: Four Gallery
Contact: Karin Roy Andersson
Artist: Hanna Liljenberg
Retail price: US$1,200
Hanna Liljenberg grew up surrounded by the harsh environments and salty seaside rocks on the Swedish west coast. The aesthetics of the landscape colors her work. Pale pink shapes made of paper contrast with black burned brass—almost like heather growing on dark granite. They are flower shapes growing on branches, or maybe they are decorated or even infected veins carrying blood.