Pandora to launch The Little Mermaid collection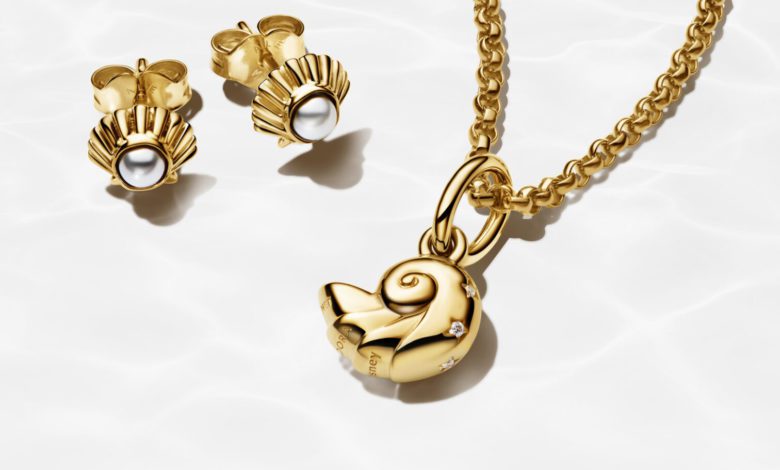 Pandora has announced the launch of Disney x Pandora The Little Mermaid collection, Journey Beyond the Sea.
The seven-piece collection launches on 25 May, with styles including 14K gold-plated Seashell Stud Earrings detailed with realistic grooved lines and set with a luminous white lacquered artificial pearl at the centre.
The collection also features a 14K gold-plated Shell Dangle Charm, engraved with the message "My voice is a treasure" on the spiral.
The jewellery retailer said that the collection captures "the essence of friendship and adventure, with designs that bring to life new perspectives of the reimagined classic, championing female empowerment and independence".
Pandora SVP creative directors A. Filippo Ficarelli and Francesco Terzo shaped the collection centred around Ariel's "fearless spirit and sense of freedom".
Ficarelli said: "Pandora has shared Disney's treasured classics over almost a decade of partnership, crafting and reimagining them into wearable stories.
"The new The Little Mermaid collection furthers this collaboration and highlights Pandora's efforts to empower people to express themselves through personalisation, allowing them to reflect who they are. Our inspiration was drawn from the diverse characters and unlikely friendships that empower Ariel's story."
Terzo added: "We hope these designs are a reminder for our fans to approach life with curiosity."