Pistachios Contemporary Art Jewelry – Art Jewelry Forum
Pistachios Contemporary Art Jewelry is based in Chicago
The gallery has existed for more than 30 years
In this interview, current owner and director Jessica Armstrong describes the gallery's strategies to help it thrive over the decades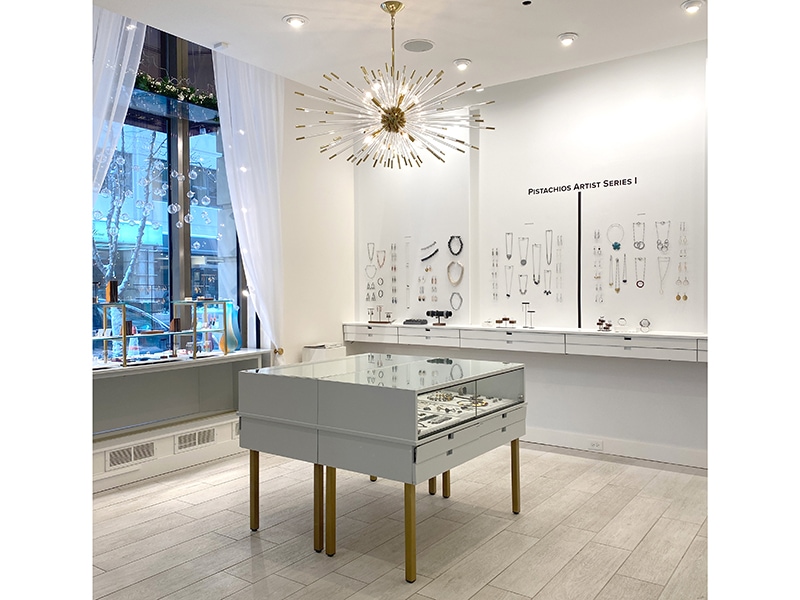 Pistachios Contemporary Art Jewelry Gallery is a Chicago staple when it comes to art jewelry. Since its establishment in 1991, Pistachios has evolved and grown as a business while continuing to bring unique collections and specialized contemporary art jewelry exhibitions to the Midwest. In this interview, current owner and gallery director Jessica Armstrong discusses how Pistachios has continued to thrive throughout its 30-plus years of being in business. She also talks about the client- and community-focused initiatives that have been implemented to make Pistachios a gem in the Windy City.
Melis Agabigum: Pistachios Contemporary Art Jewelry has been around for more than three decades. Give us a brief overview of the gallery and how it came about.
Jessica Armstrong: I am proud to continue the 30-year legacy of Pistachios, after founder Yann Woolley retired in 2018. As the new owner, I have had the opportunity to refresh the gallery while staying true to the original mission statement: to curate the best in contemporary art jewelry while providing a retail experience that is inviting, accessible, and friendly. Understanding that community is the backbone of any successful business, I found it important to maintain relationships with the artists and clientele who helped make Pistachios an internationally recognized name.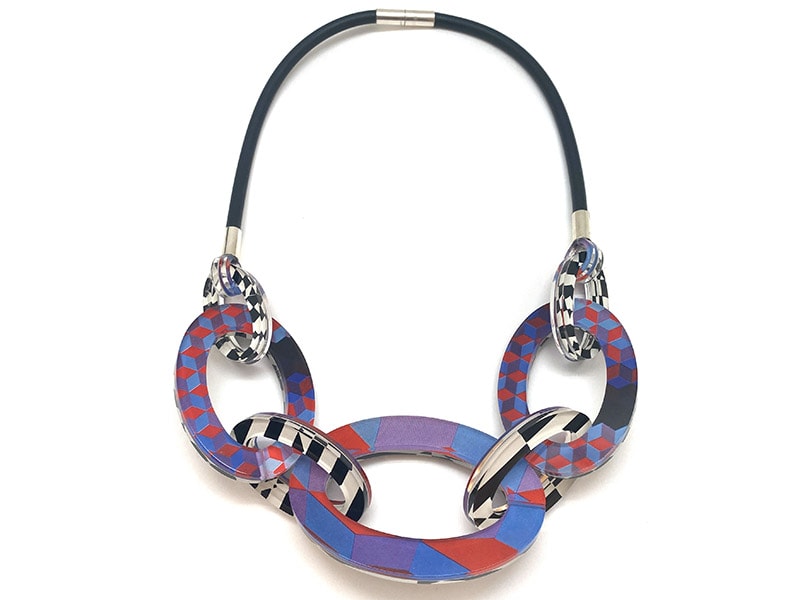 I was first introduced to Pistachios back in 2013 when I attended my first SOFA expo in Chicago. In fact, I purchased my first official contemporary jewelry piece from your gallery; it was a magical experience. Over the years, your gallery has undergone so many changes, but it somehow maintains a "young" and modern feeling. What is it like trying to stay true to your original mission while also trying to be innovative in the current climate we live in?
Jessica Armstrong: With our artists' work ever-changing and growing, we've grown with them. The gallery continues to feel fresh and exciting thanks to our artists' creativity and ingenuity. And since I hold an MFA in jewelry and metalsmithing, I have an understanding and appreciation for design and craftsmanship. I try to curate the gallery with that keen sensibility. It is evident when an artist pours a little bit of themselves into their work, and that does not go unnoticed.
During the pandemic, there were a lot of questions about how galleries could survive the lockdowns. Pistachios made the choice to go completely virtual for a while before moving to a wholly different location a few blocks away from the original storefront. Talk about that time and your experiences.
Jessica Armstrong: Undoubtedly, every gallery faced hardships at that time. But what kept us steadily persisting through any difficulties was the clear communication between myself and former manager Isabella Aimone. The two of us worked incredibly hard at staying active by maintaining the website and hosting virtual exhibitions, virtual visits, and phone calls with artists and clients, while managing Pistachios's social media presence. The decision to move the gallery coincided with the lease ending at our old location, compounded with the desire to be situated in a more residential neighborhood. Pistachios is far from being a chain, and we wanted the small, local business to be an active participant in the River North community.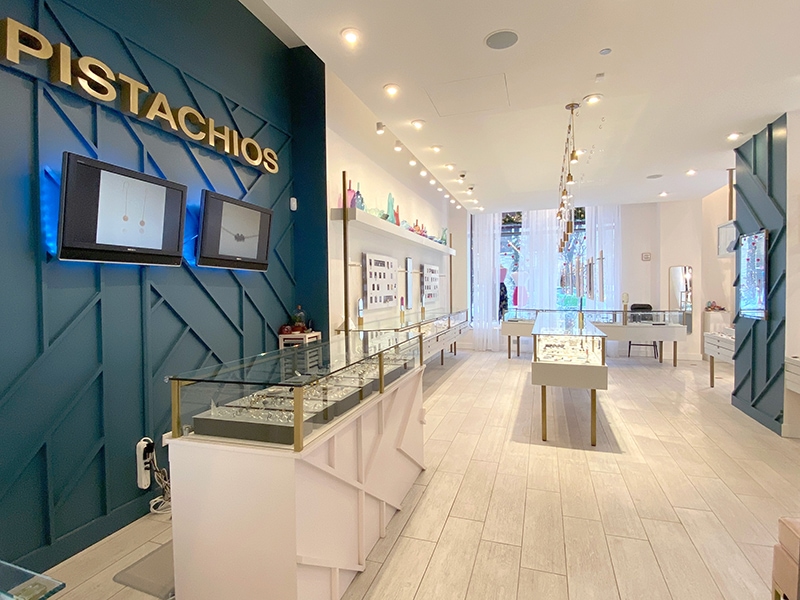 One of the most striking things about your gallery is the interior décor and visual flow of your space. Is there any correlation between the interior design vibes of your gallery and the kind of work the gallery represents?
Jessica Armstrong: We collaborated with interior designer Angela Maks to create a space that feels inviting, with a clean design sensibility. The gallery feels somewhat reminiscent of our old location in regard to the layout, just with some more current updates. We knew with this new location our window displays would be prioritized, and have put more energy toward those considerations. But ultimately, our goal was to create a space that is accessible, which reflects our mission.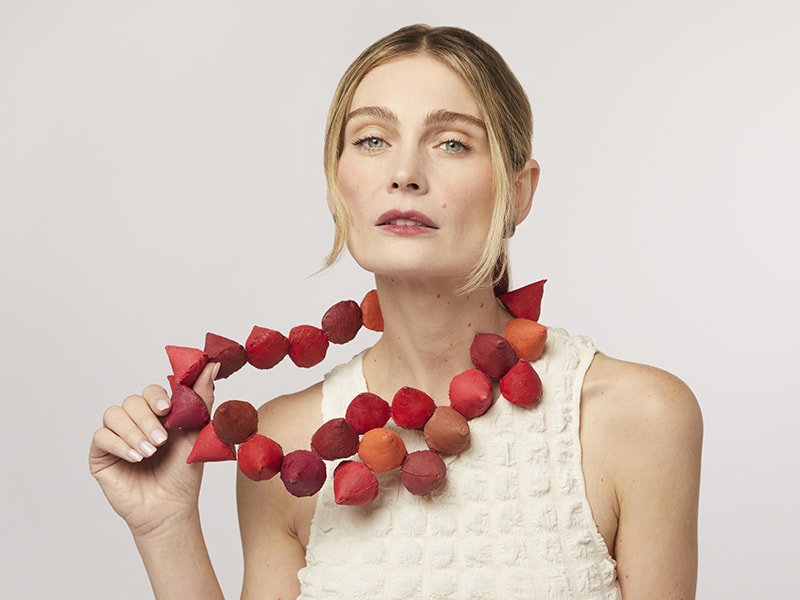 Your gallery has implemented different initiatives, like "sip n shop!," consultations, video chats, and trunk shows. Each of these events encourages different kinds of visitor engagements, all unique in their own way. Tell us about when you started doing these events and the impact it has had on the community as well as the artists you represent.
Jessica Armstrong: In terms of the artists, events like trunk shows have brought more attention to their work and what they have to offer. Trunk shows are the perfect opportunity to meet the artist in person, which is not only beneficial for our team, but it actually humanizes the entire retail experience for our clientele. It becomes much less about just making sales and more about getting to know the person who has hand-crafted the work.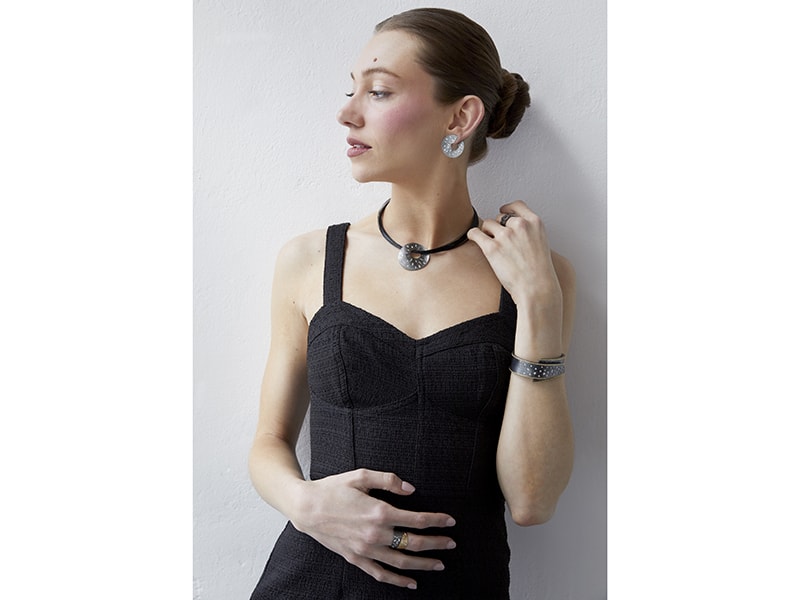 Our "sip n shop!" events are aimed at creating a stress-free, relaxing environment for the community. Overall we are happy to host these events, as one way to be an active participant in our neighborhood.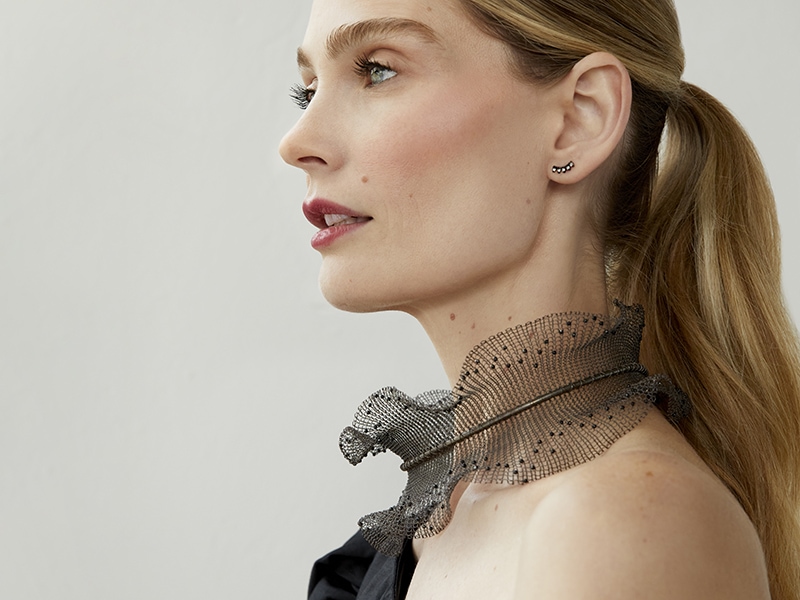 The gallery both represents artists and does private consultations/stylings for clients. Give us some insights into how you view collecting jewelry. What kinds of things do you look for when you search for new artists to represent? And how does this work with, or contrast against, your approach to hand-picking selections for clients?
Jessica Armstrong: Simply put, collecting supports artists and galleries. It encourages artists to thrive, to continue making, and it contributes to their overall well-being. We see collecting as extremely personal, and when an emotional attachment or bond is made to a piece of jewelry through the experience of trying it on and falling in love, that memory lasts.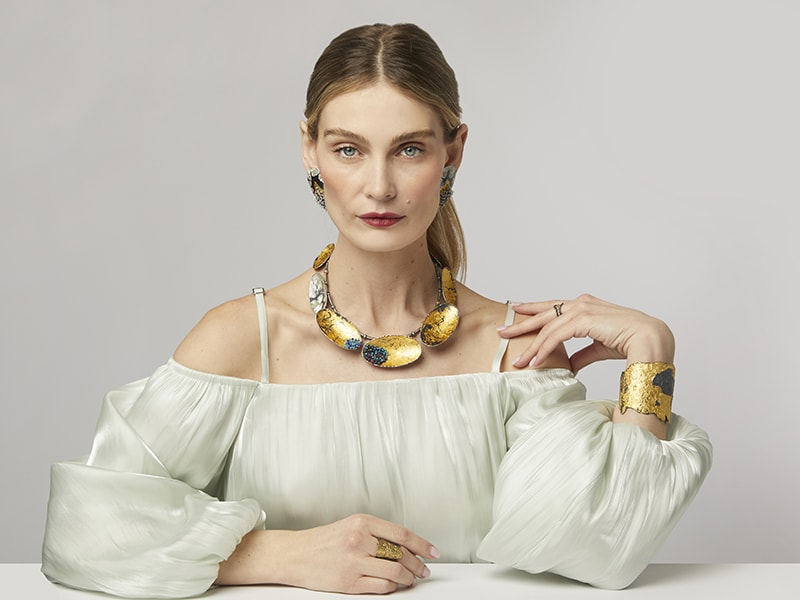 Every time that piece is worn, those fond memories come flooding back. This kind of emotional attachment to the work shapes how we find new artists to represent, and is also the reason why we have had long-standing relationships with many of our artists as well as our clientele.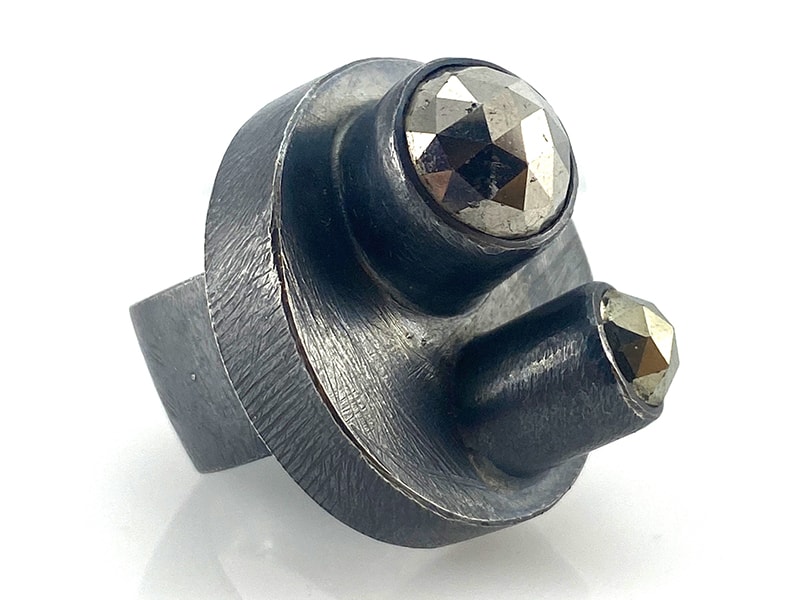 Permanent Jewelry has become a huge fad in the industry. Pistachios now offers appointments for permanent jewelry. How did you get involved in this? How does it feed into your mission to "bring you the best in innovative design and quality craftsmanship"?
Jessica Armstrong: Permanent Jewelry is our way of engaging a younger audience that may not be familiar with art jewelry. Ultimately, the aim is to provide a fun, lasting experience for our clientele. Having a welder in the gallery also means we can take on repairs to be done in-house.
We don't see our decision to offer Permanent Jewelry as jumping on a trend, but rather as staying true to our mission by not only ensuring the quality of materials, but also in providing a friendly experience with one of our team members who are professional welders.
Tell us a little more about your hopes for the future of the field of contemporary jewelry and the accessibility of works to younger generations of collectors.
Jessica Armstrong: We have hope that younger generations will collect. Every collector has to start somewhere, and making small purchases has a greater impact than one might think. Slowly collecting over a long period of time is still collecting nonetheless. Trading pieces of jewelry is also an option. And proclaiming yourself as a collector doesn't have to be so intimidating. If you are someone who is interested in an artist's work and practice, and you have made only one purchase, you're starting your collection.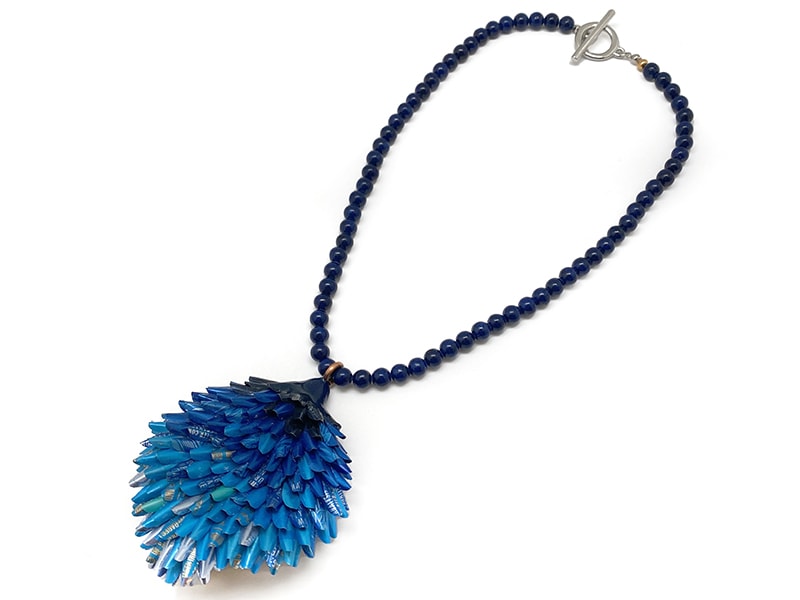 What has been your favorite exhibition to date? And have you seen a piece recently that you find especially exciting?
Jessica Armstrong: Back in 2019, we had an exhibition titled Material Revolution that showcased the work of seven jewelry artists located outside of the United States who were all working with alternative materials. There was a beautiful balance between the jewelry's functionality or wearability, while remaining a unique, sculptural work of art. This year, we are hosting Material Revolution II, which will be on display September 14–November 12. The concept behind the exhibition remains the same, but features three new international artists. Eunseok Han, Asami Watanabe, and Naoko Yoshizawa will explore non-traditional materials while utilizing color and texture.
As far as a piece of jewelry that is particularly exciting, that is tough to narrow down. There are so many pieces by so many different artists that come to mind. But if we had to, we genuinely feel really jazzed about the three artists in this upcoming exhibition.
© 2023 Art Jewelry Forum. All rights reserved. Content may not be reproduced in whole or in part without permission. For reprint permission, contact info (at) artjewelryforum (dot) org