Repossi unveils third 'Limited Edition'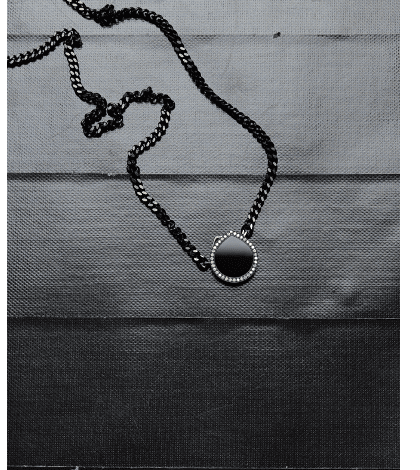 Repossi has announced the launch of its third "Limited Edition" inspired by punk culture.
The new piece is a fully black Antifer pendant that pays tribute to the maison's "iconic" colour.
For the third limited edition, the Creative Studio aimed to explore black in all possible materials.
The result of this exploration is the fusion of black gold, black titanium, and black onyx to create a piece which brings together three shades of black.
Black gold is a signature of Maison Repossi and enhances the purity and brilliance of the diamonds around the Antifer motif.
Titanium provides lightness, durability, and an intense black colour, accentuating the "ultimate black" effect of the gourmet chain.
Lastly the onyx is the central stone of the piece and symbolises "strength and audacity".