River Mounts launches St Patrick's Day collection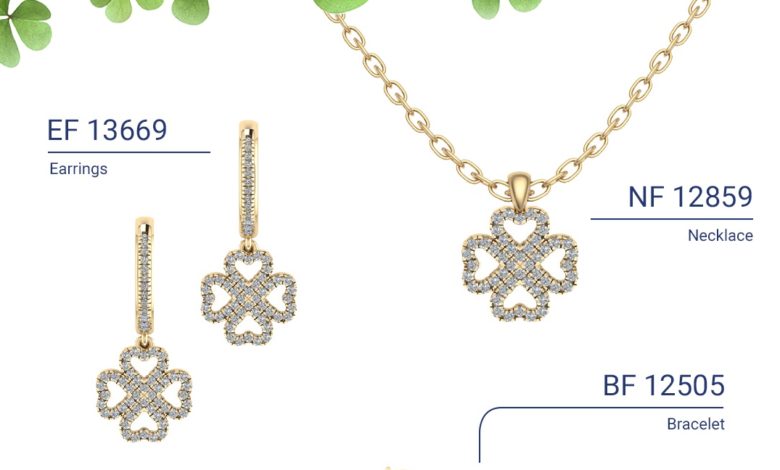 Birmingham based designer River Mounts has announced the launch of its new collection in celebration of St Patrick's Day.
The collection includes a number of earrings, necklaces and bracelets in the shape of a four leaf clover. The four leaf clover being the symbol of good luck and often being associated with Ireland
All of the pieces are available in 18ct gold and are micro-set with natural diamonds. The pieces are available for those in the trade from River Mounts website.
River Mounts is one of the UK's leading bridal and fine jewellery suppliers to the trade and has a dedicated trade counter in Hatton Garden and Antwerp's Diamond District.
The company said in a statement: "Four-leaf clovers have long been a symbol of good luck and what better way to bring that good luck with you than some elegant jewellery designed for everyday wear?"