Seven Books About Art Jewelry
This is just a small selection of the book reviews we've published. Check out the full list by clicking here.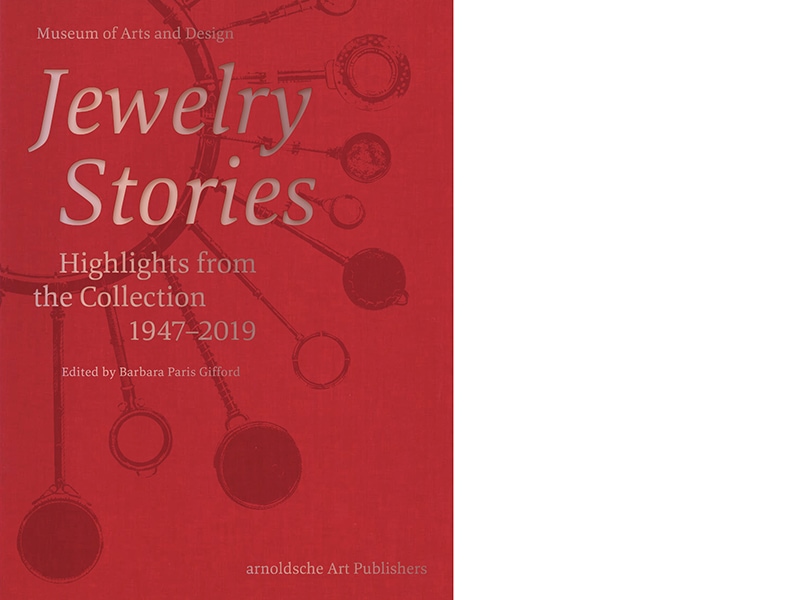 The Power of the Narrative in the 2020s
A review by Davira S. Taragin of Jewelry Stories: Highlights from the Collection 1947–2019
Published in conjunction with the exhibition 45 Stories in Jewelry, this book offers a visual as well as a literary feast. It celebrates the art jewelry collection of New York's Museum of Arts and Design. Together, the show and the book provide a powerful reminder of the riches in one of the oldest and most revered American public collections of contemporary craft.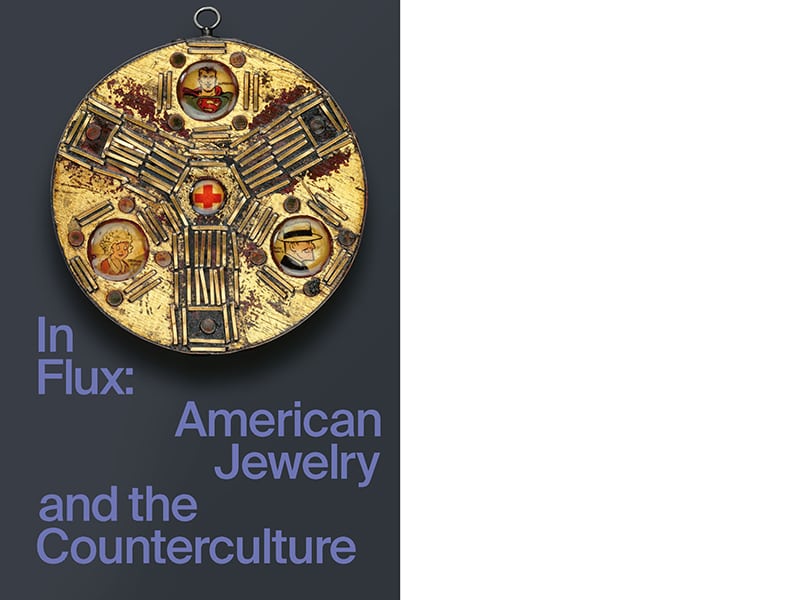 The Making of a (Counterculture) Jeweler
A Review of In Flux: American Jewelry and the Counterculture
Authors Susan Cummins, Damian Skinner, and Cindi Strauss bring the full force of their combined knowledge to documenting an essential period of American studio jewelry. The overlap between studio craft and the counterculture was considerable. In Flux treats the reader to the dynamic mixing that forms the background hum of the turbulent 1960s and 70s, with an ultimate focus on the jewelers themselves. Review by Kayleigh Perkov, PhD.
A Life Story in Jewelry
Jorunn Veiteberg's The Jewellery Box
The Jewellery Box chronicles the collection of art historian and renowned jewelry collector Jorunn Veiteberg. Reviewer Esther Doornbusch calls it one of the best books about jewelry ever. Veiteberg tells her life story on the basis of jewelry. She relates her personal choices to theory in a way anyone can understand, and examines her motivation to collect, shining a light on this human urge.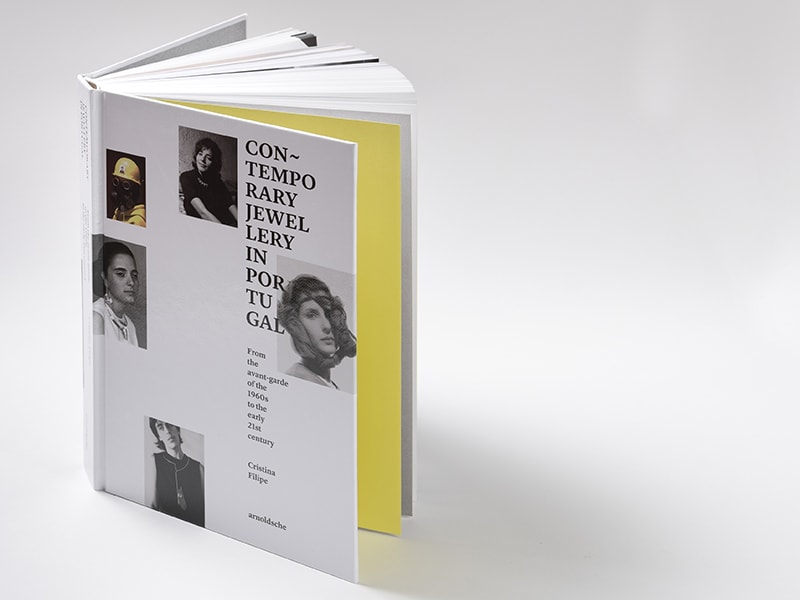 Contemporary Jewellery in Portugal
A Review by Laura Castro
Published in 2019 in both a Portuguese and an English version, this book offers a historical and critical approach to contemporary jewelry made in Portugal between 1963 and 2004. With a very clear organization, Cristina Filipe's book consists of two sections dedicated to "Concepts and Framework" and "Artists and Contexts"—the latter organized by decade—followed by an extensive photographic archive and a timeline of the period.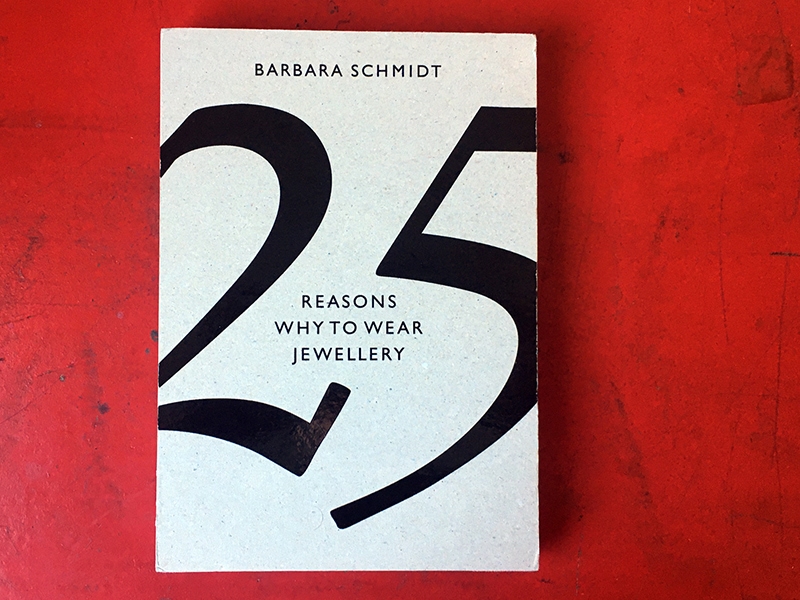 How Many Reasons to Wear Jewelry Do You Need?
A Review of 25 Reasons Why to Wear Jewellery
This collection of short, fictional stories by Barbara Schmidt illustrates the 25 (or thereabout) reasons people wear jewelry. The list of reasons that provide the book's structure originated from the discovery of 75,000 decorative elements in Blombos Cave, South Africa. Someone who studied these ancient objects identified 14 reasons the items were worn, including jewelry as amulet and talisman, as barter object, as social marker, and as object for counting. The author adds 13 more reasons for good measure, including jewelry as humor and as a tool. Review by Rebekah Frank.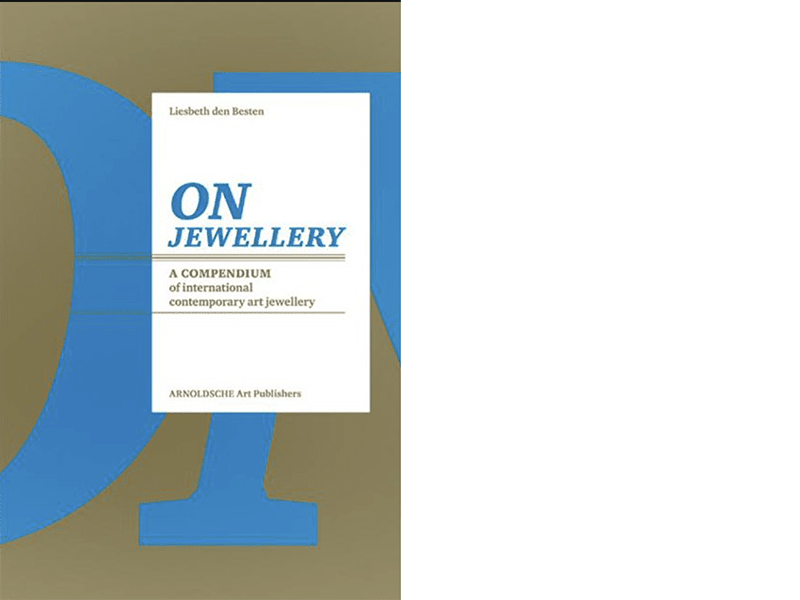 On Jewellery: A Compendium of Contemporary Jewellery
A Review of Liesbeth den Besten's Book
Den Besten's book concentrates on discussions of individual jewelers and artists, which are grouped into one of seven general themes. Interestingly, On Jewellery doesn't have a chapter on conceptual jewelry. This is not an omission, though. Den Besten regards all jewelry as being inherently conceptual, which is a wonderfully enlightened attitude. "I can't agree," says reviewer Bruce Metcalf, "but most of the work she considers does, in fact, qualify. This is very much a book about the various concepts that presently inform studio jewelry."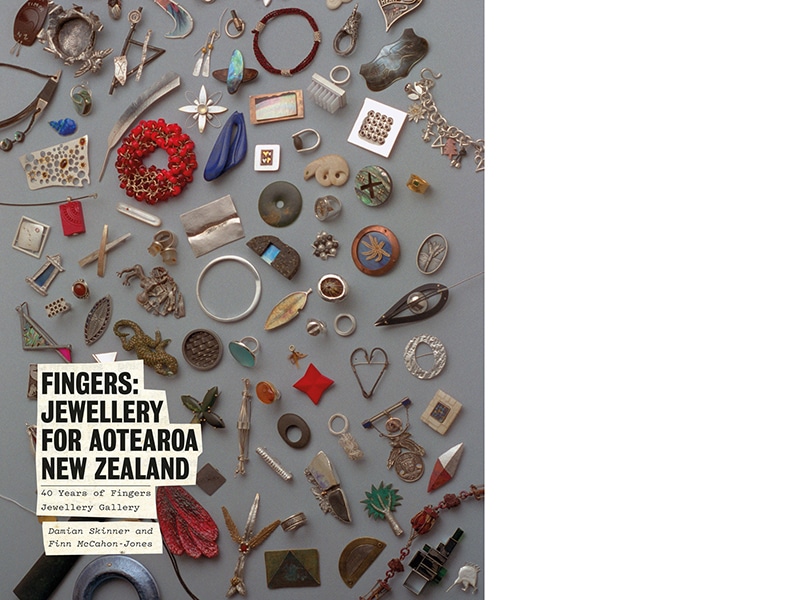 A Scrapbook Full of Stories
Liesbeth den Besten Reviews Fingers: Jewellery for Aotearoa New Zealand—40 Years of Fingers Jewellery Gallery
A great book that fully covers the long existence of the New Zealand gallery and collective Fingers. Embedded in the sociocultural and cultural-political history of the country—a country busily redefining its identity precisely during this period—the humble little shop played a modest role in establishing New Zealand's new cultural identity, much like fashion did. They made and presented jewelry for New Zealanders, made from local materials and for a local lifestyle—"exciting pieces with a sense of time and place, unfettered by European traditions," as journalist Helen Schamroth wrote.