Taylor and Hart collaborates with couture wedding gown creator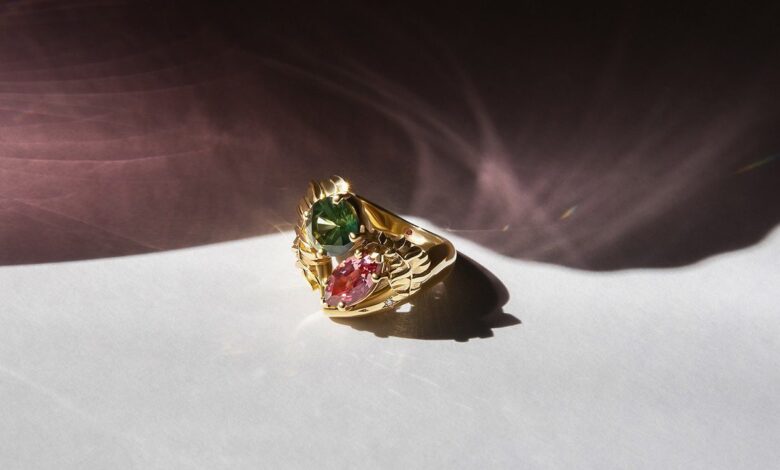 Taylor and Hart has announced its first ever collaboration with couture wedding gown designer Hermione de Paula.
The collaboration brings together Taylor and Hart's fine jewellery with bespoke creations from de Paula.
The 'Moonrise Reef' collection consists of engagement and wedding rings and bridal jewellery by Taylor and Hart, inspired by the themes and details from Hermione de Paula's design vision.
In common with all Taylor and Hart designs, they are completely customisable with a customer's choice of 18ct yellow, white, rose gold or platinum, and any centre diamond or gemstone size or shape.
Design director Kate Earlham-Charnley stated that she had been searching for "an outside creative source" to work with.
She said: "Our vision was to craft a deeply meaningful jewellery collection that captures the intricate hand-embroidery and fluidity of Hermione's gowns. The exquisite organic shapes and floral motifs that are woven onto her bridal creations are now mirrored in a cherished engagement or wedding ring that can be worn every day. Hermione brings a fresh take on our designs."