Thomas Sabo unveils As We Dream collection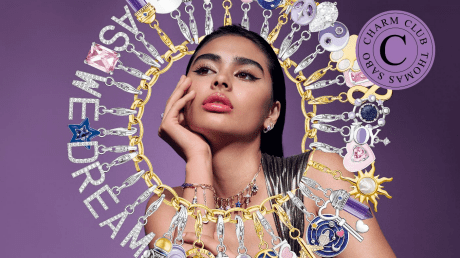 Thomas Sabo has announced the launch of its new As We Dream collection, which is part of the Charm Club.
The collection introduces new charm designs featuring aliens, UFOs, astronauts and rockets.
Many of the three-dimensional charms glow at night thanks to glow-in-the-dark cold enamel.
The collection is characterised by imagination and attention to detail, which is reflected in
the filigree engravings, movable elements, fine stone settings and remarkable designs.
The central palette of colours focuses on violet, gold, silver and dark blue, reflecting the cosmos.
The As We Dream collection further expands the Charmista concept from the Thomas Sabo Charm Club, in which charm pendants are mixed and matched on bracelets and necklaces.